The Post-FTX Crypto Industry
A note from CEO, Greg King:
The bankruptcy of FTX this week took us all by surprise. How could this "stalwart" of the industry be gone so quickly? And right after assurances were made on social media? In this environment, I wanted to reiterate our crypto investment philosophy at Osprey. And spoiler alert, it's kind of boring.
Don't invest more than you can afford to lose.
Stick with a disciplined investment process with periodic investing and rebalancing.
Focus on long-term results and don't stare at your portfolio hour to hour or day to day.
Don't use leverage!
As for safeguarding your crypto, all of our funds are unlevered, use the best, fully segregated custody platforms, and are audited annually. We do not keep any crypto on exchange wallets (for any longer than is needed to execute trades), nor have we ever used FTX as a service provider. Our focus is the safety and integrity of your assets.
Those of you with a long-term vision and some dry powder, now may be a good time to add to your holdings… If you'd like to speak to us please email ir@ospreyfunds.io and one of us will reach out to schedule time with you.
Be responsible out there. Trust, but verify.
Greg.
Call in the Proof-of-Reserves
In the aftermath of FTX, many of the largest remaining exchanges – including Binance, KuCoin, Huobi, OKX, Deribit, and Bybit — have rushed to state that they will provide audited and public proof-of-reserves. Changpeng Zhao tweeted that, "all crypto exchanges should do Merkle tree proof-of-reserves". A Merkle tree is a data structure that will allow exchanges to prove customer's assets without knowing other user's ids or balances.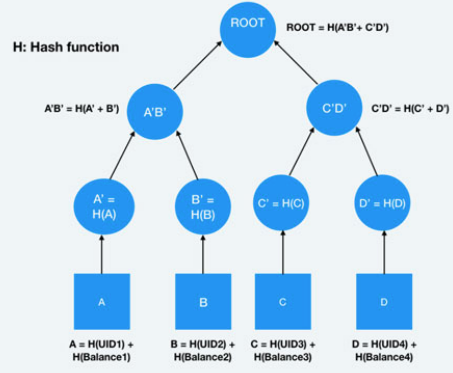 The hashing algorithm used in the Merkle tree ensures that any change in user id or balance data will completely change the Merkle root, making any tampering easily discoverable. Implementing proof-of-reserves will give investors much-needed confidence that their funds are fully backed by the exchange. A few exchanges have already implemented audited proof-of-reserves using Merkle trees, such as Kraken and Gate.io.
Markets Respond Strongly to Much-Needed Inflation Print
October CPI came in cooler than expected which has provided some relief to markets. The October Consumer Price Index (CPI) came in at a 7.7% year-over-year increase, which was 0.3% lower than the average estimate of 8.0%. The lower-than-expected print led to a broader crypto rally as investors begin to believe that the Fed's historically high interest rate hikes are beginning to reign in inflation. Fast tightening cycles are historically bad for risk assets as taking on debt becomes more expensive, and investors can lock in a higher guaranteed yield on safer assets such as treasuries.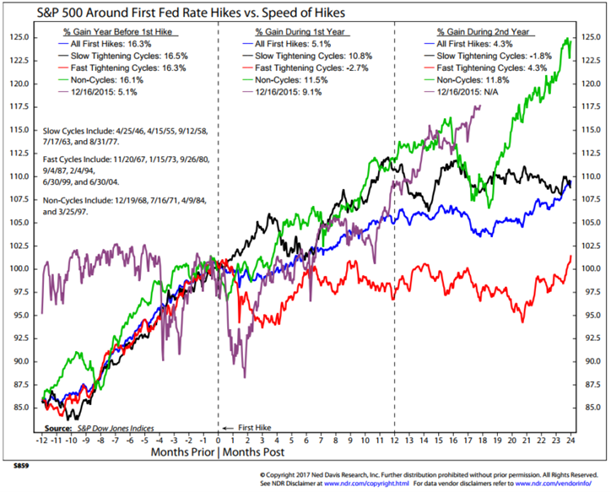 This month's inflation print may be a sign that the Fed will pivot to a more dovish stance on interest rates. In previous accelerated tightening cycles, risk assets tend to underperform in the first year and outperform in year 2 when compared to slow tightening cycles. The Fed began tightening in March of this year and current economic estimates predict rates to peak in May of 2023.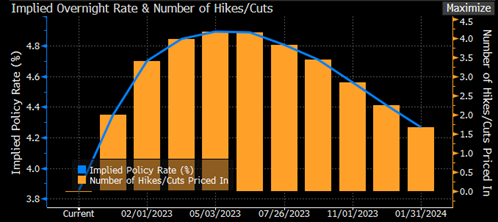 Shell is Working on Solutions to Reduce Bitcoin's Carbon Footprint
Shell, one of the largest oil & gas companies in the world has signed on as a sponsor for Bitcoin Magazine's 2023 & 2024 Bitcoin Conferences. The energy giant has recently focused efforts on the Bitcoin mining industry. A 2018 study conducted by The International Energy Agency showed that data centers, like those used to mine Bitcoin, account for ~1% of global energy consumption. A third of that energy is attributed to cooling solutions that Shell has worked on improving to reduce costs and carbon emissions.
ICYMI
Former Enron Bankruptcy Lawyer Tapped as New FTX CEO After SBF Resigns
Ether Turns Deflationary Amid Market Volatility
Tron's Stablecoin USDD Remains Depegged from Dollar
Implications for Crypto after Election Day
Before We Go:
Always scroll for our fun find of the week, just because.