Solana "Meme Coin" Causes a Stir
First there was $DOGE, then $SHIB, and now $BONK as crypto's dog based "meme coin" affixation continues. $BONK is a Solana-based, dog-themed token, that was originally issued on Christmas day. In the days following issuance the token has seen gains of over 4,800%. The token was distributed through an airdrop where 50% of the 100 trillion total supply was sent to Solana NFT collectors/artists, DeFi users, and developers. $BONK was primarily only traded on Solana DEXs like Raydium and Orca but many CEXs have recently brought the token to their platforms including Huobi, Gate.io, MEXC, and Bybit. While thus far $BONK only has memetic value it has spiked activity on the Solana blockchain. Messari Senior Research Analyst, Tom Dunleavy, illustrates the 3x increase in daily active wallets in the Solana ecosystem post-FTX collapse in his Tweet below:
SOL daily active wallets 3x pre FTX levels pic.twitter.com/5JjjkcRKKO

— Tom Dunleavy (@dunleavy89) January 6, 2023
In recent days Solana's native token, $SOL, has rebounded off its recent low of ~$8.30 on December 29th to ~$14.18 on January 4th. As of COB on January 6th, it is trading at $13.22.
Judge Rules That Celsius Owns Assets Placed in Their "Earn" Product
Investors chasing high yields and unscrupulous lending has caused much of the recent crypto unwind. One of the largest crypto lending platforms caught engaging in high-risk lending practices was now bankrupt Celsius Network LLC. A court order released on Wednesday by the chief U.S. bankruptcy judge in the Southern District of New York, Judge Martin Glenn, stated that when crypto was "deposited in Earn Accounts, the cryptocurrency assets became Celsius's property". Approximately $4.2 billion in crypto was held in Celsius Earn accounts when Celsius filed for bankruptcy in July of 2022. The graphic below, posted in a June 2022 article titled Celsius Network Review, shows the high yields Celsius was offering on crypto assets, including 12+% on stablecoins if investors chose to be paid out in Celsius's native token, $CEL.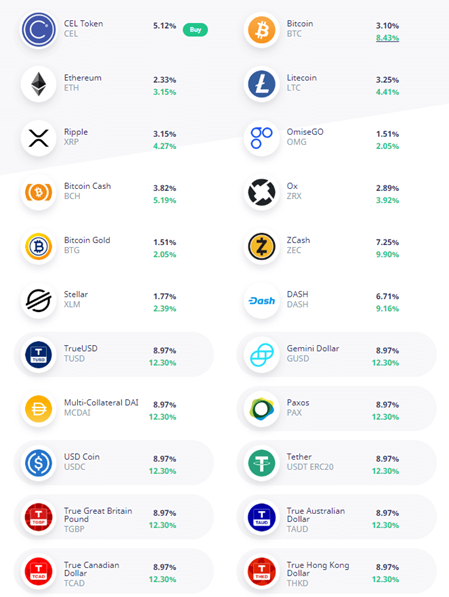 The court's ruling may set a precedent for other crypto lending platforms that have entered bankruptcy proceedings in recent months.
TON Foundation is Launching a Data Storage Ecosystem
TON, a.k.a. The Open Network is a proof-of-stake blockchain originally envisioned by Telegram Messenger co-founders and brothers Pavel and Nikolai Durov in 2018. Since then, the project has been taken over by a group of open-source developers that have created "a not-for-profit community focused on further support and development of the network" (TON Roadmap).
On Wednesday, the TON Foundation announced the launch of TON Storage. TON Storage is a "decentralized file-sharing and data storage solution" that will allow users "to exchange files of any size freely and securely, with all data automatically backed up and encrypted". The process involves the use of "torrents" which allow for peer-to-peer file-sharing by distributing pieces of data across multiple servers and then reassembling the data for the client when requested.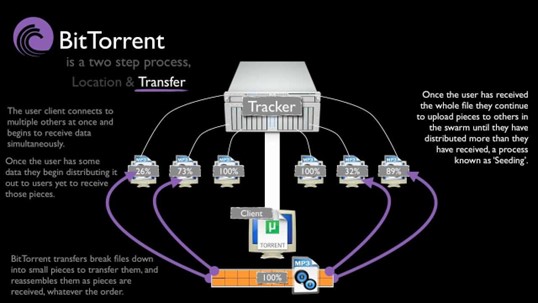 The issue with traditional torrents is there is not much incentive for the servers to store user data for the long-term. TON Storage is looking to fix that by allowing node operators to receive payments to host files in TON's native token, Toncoin ($TON).
Podcast of the Week:
This week the Osprey Team is listening "Getting Creative With Bitcoin Mining" on the @BitcoinMagazine Podcast

In the episode, host @ck_SNARKs talks $BTC mining with @HiveBlockchain Executive Chairman @bulldogholmes

— Osprey Funds (@OspreyFunds) January 6, 2023
ICYMI:
DCG Calls It Quits On Wealth-Management Division
Silvergate Raced to Cover $8.1 Billion in Withdrawals During Crypto Meltdown
Cryptosat Launches Second Crypto-Satellite Aboard SpaceX Falcon 9
BMW Partnering with BNB Chain on Loyalty Program
Before We Go:
Check out US Debt Clock.org: