? Weekend Recap — Here Come The Big Dawgs 
It doesn't seem like legacy financial institutions care about the recent volatility in crypto. 
They're busy assembling squads and buying talent. Whatever you'd like to call it. They're building out crypto infrastructure and the pace is accelerating.
Last week it was Fidelity hiring in its Digital division. 
This week, it's JPMorgan. The big bank opened a slew of positions for its blockchain team, 'Onyx'. 
Frank Chaparro from The Block writes, 
JPMorgan has plastered dozens of new postings on LinkedIn, including engineering-related roles. One role for a blockchain platform software engineer is looking for someone with a background in proof of stake, Ethereum, and bitcoin and would create a 'forum for innovation with the blockchain technology community that drives thought leadership around the digital architecture roadmap and strategy.'
See JPMorgan's open positions here. Shooters shoot. You never know, you could join the likes of:
Ray Beharry, former marketing executive for IBM's cloud services division is it's head of marketing. 

Ariana Gianacopoulos, previous VP of global commercial marketing at Conde Nast, marketing director. 
BNY Mellon is also hopping on the bandwagon. The bank will join State Street and others to build the London-based exchange, Pure Digital.
The company said it will explore new digital asset servicing solutions for its clients as the regulatory landscape develops. 
It's not just the banks, Bezos' ~$1.8T baby, Amazon, is hiring a Digital Currency Lead. ?
? JPM Makes Way for Osprey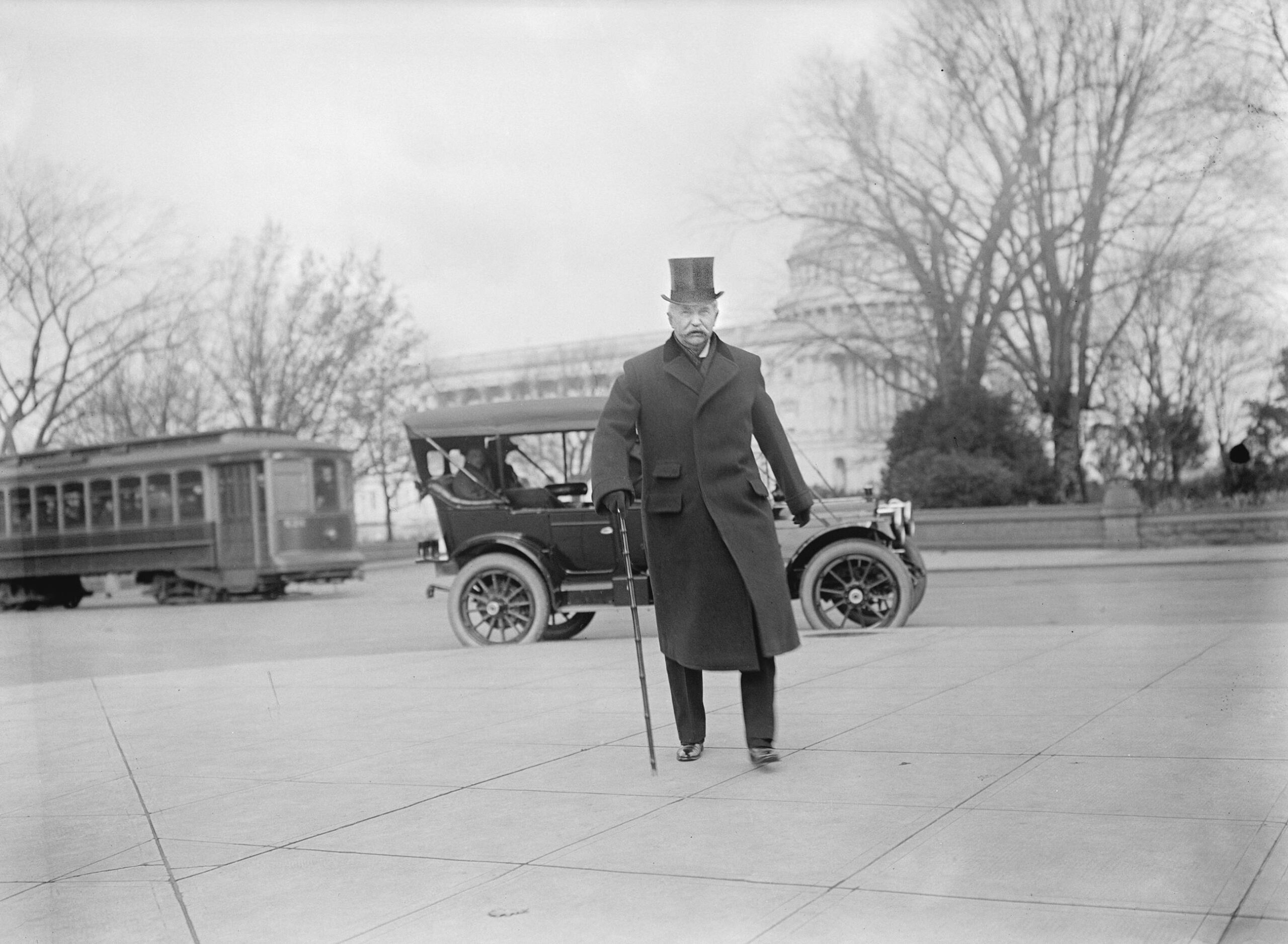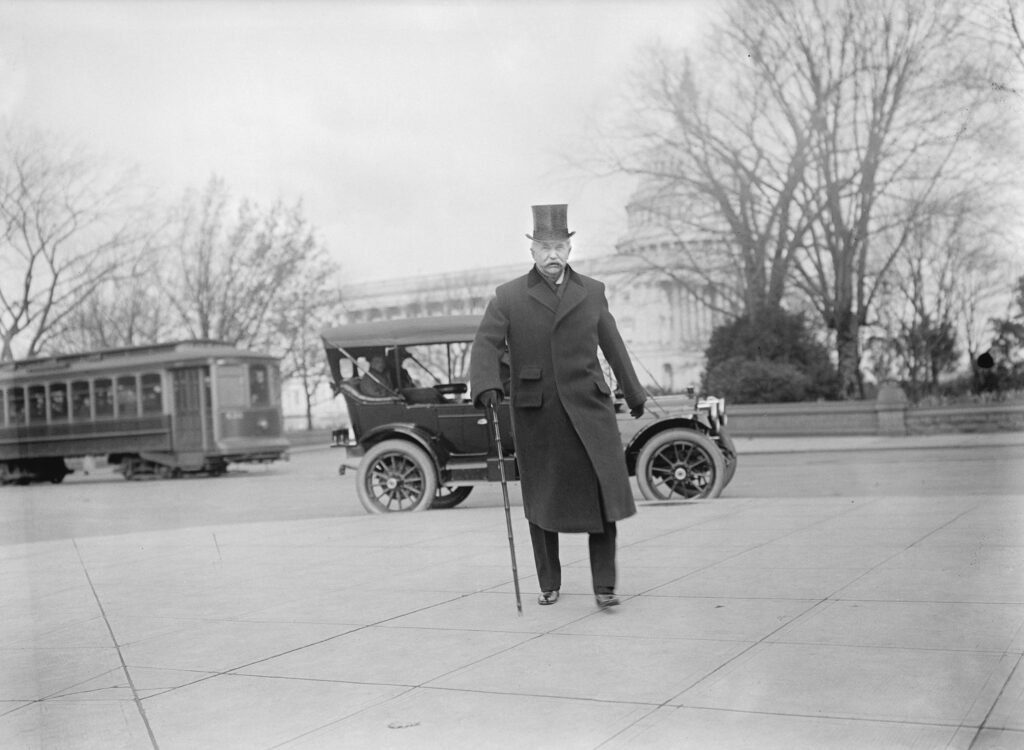 JPMorgan isn't just constructing its crypto dream team. The bank announced ALL of its wealth management clients will have access to cryptocurrency funds, including Osprey's own Bitcoin Trust, $OBTC. 
Watch what they do, not what they say. Here's Reuters with the report.
? Live with Cathie, Jack, and Elon
On Wednesday, we heard from three of the biggest names in the business at The ₿ Word Event.
Cathie, Jack, and Elon took center stage to chat about Bitcoin as a tool for economic empowerment and the role of institutions.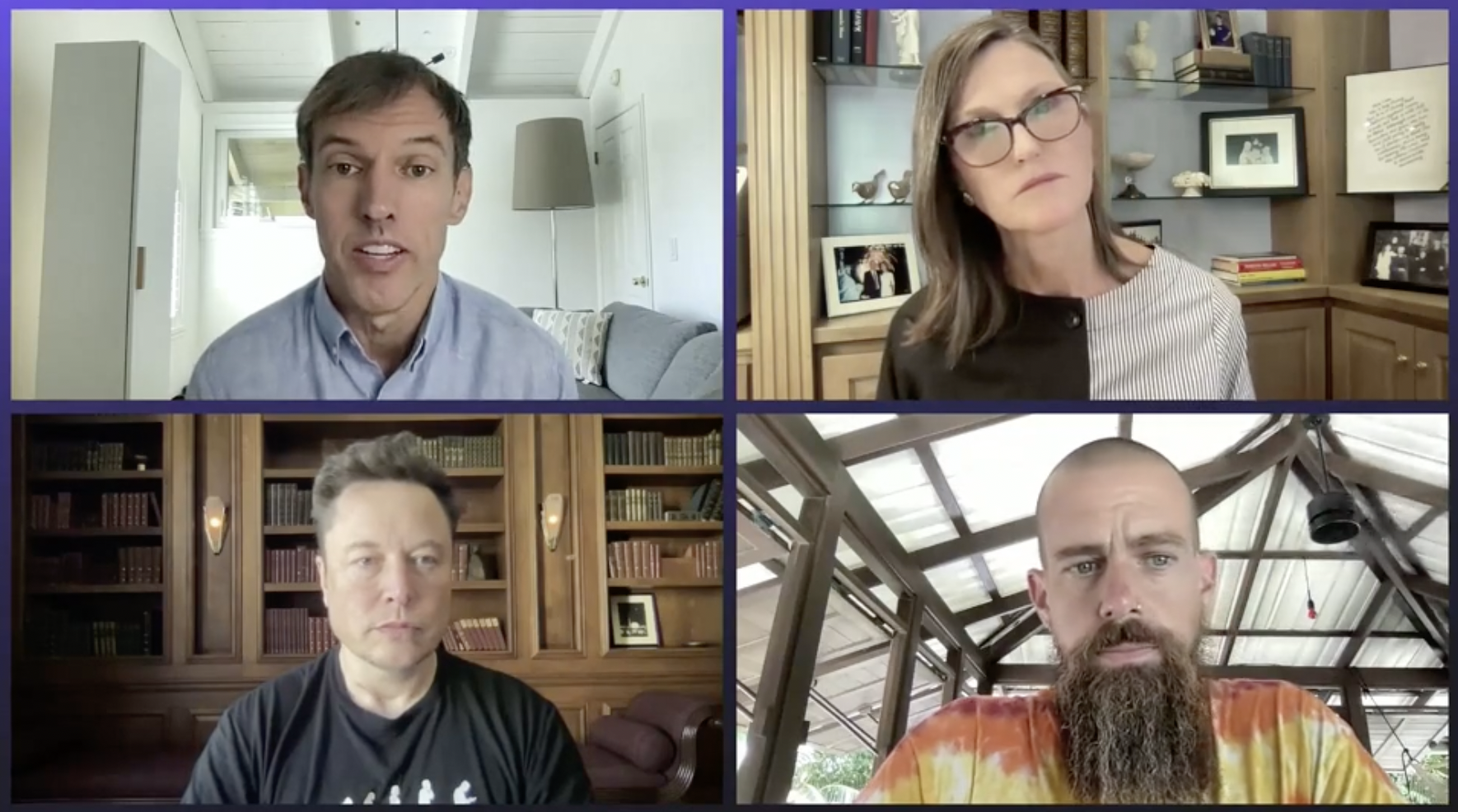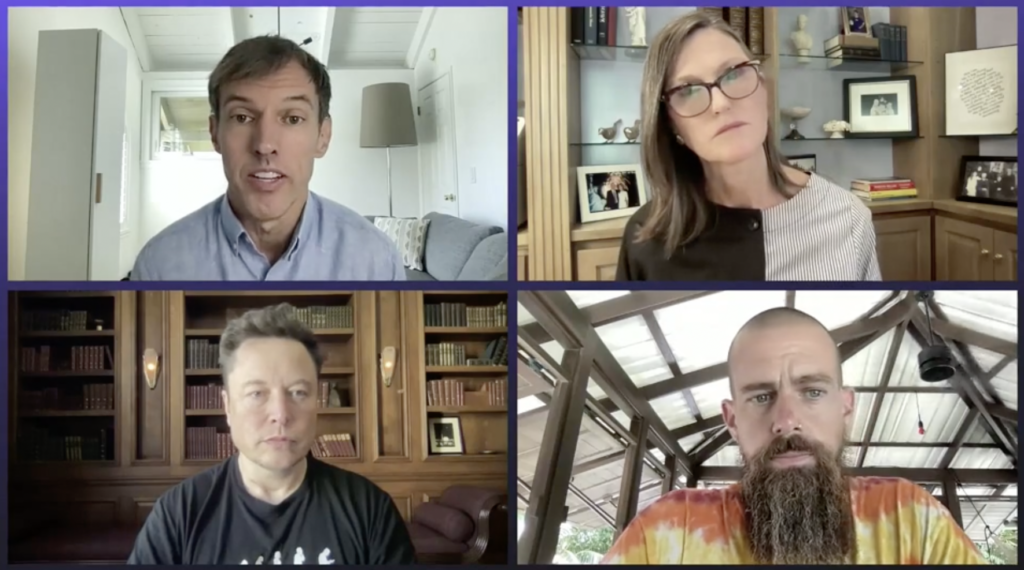 Musk dropped the mic, describing governments as the biggest corporations that have a monopoly of violence. 
Here's a link to the recorded conversation and here's a full recap of the event from Fortune. 
Busta Rhymes is a ₿eliever.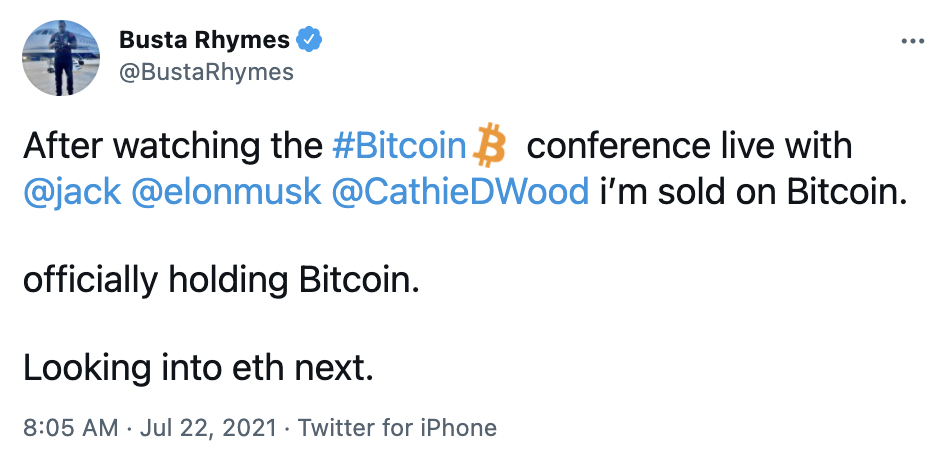 ? FTX, FTW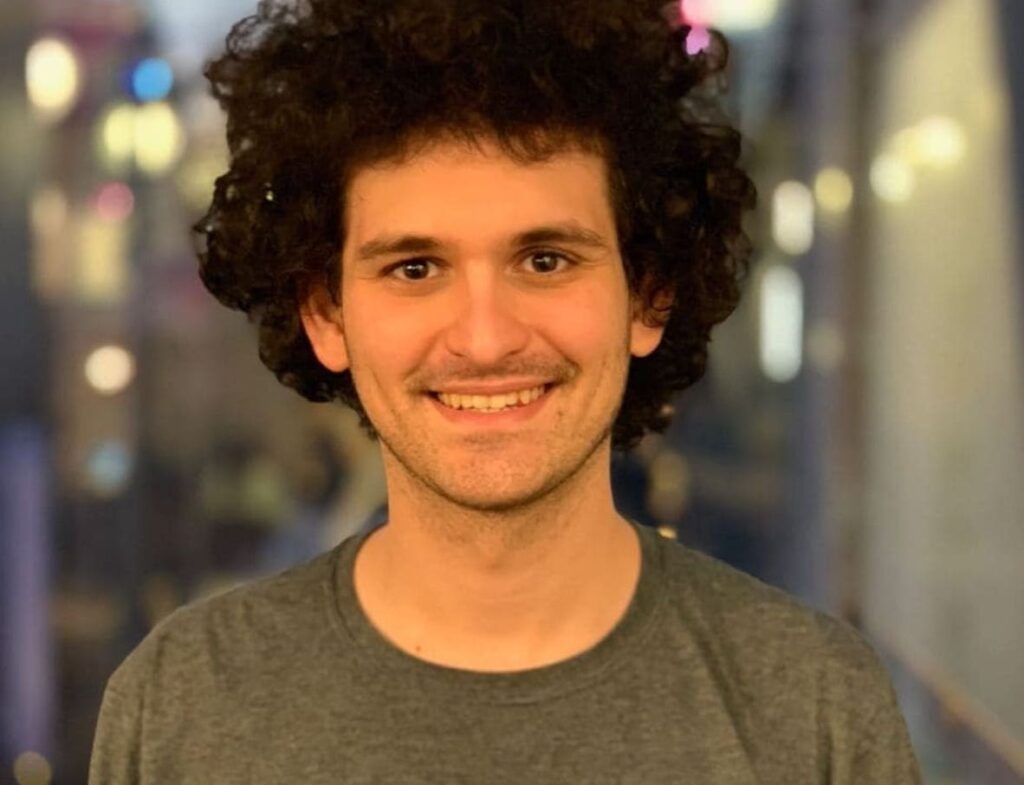 FTX secured the bag this week. The crypto exchange announced that it raised $900M at an $18B valuation, making it one of the highest-valued crypto companies in the world. The round was led by SoftBank, Sequoia Capital, and Third Point. 
Sam Bankman-Fried, FTX founder, said the fresh funds will help the firm dive into regulated markets.
The crypto exchange has made waves this summer. It acquired naming rights to Miami Heat's arena for the next 19 years AND secured Tom Brady and Gisele Bündchen as ambassadors. 
Here's the Wall Street Journal with more. 
Also this week, Sam Bankman-Fried and Binance founder, Changpeng Zhao, sat with The New York Times to talk shop. The two discussed risk and regulation in the crypto stratosphere. It was great, give it a read. 
?? Crypto Safe Haven
As China cracks down on crypto, Singapore shines as a potential 'crypto safe haven.'
The Asian nation is working to become a regional financial epicenter in its own right and crypto-luminaries have set up bases there. 
Jeremy Ng, managing director of Gemini Pacific Asia, shared, 
A lot of crypto platforms have decided that Singapore is going to be a very important place. It's one of the more forward-thinking, the regulators have a well-thought-out framework in place. I think having that clarity is very important.
Singapore is one of the most advanced cities in the world. It's home to a freakin' omelette-making robot.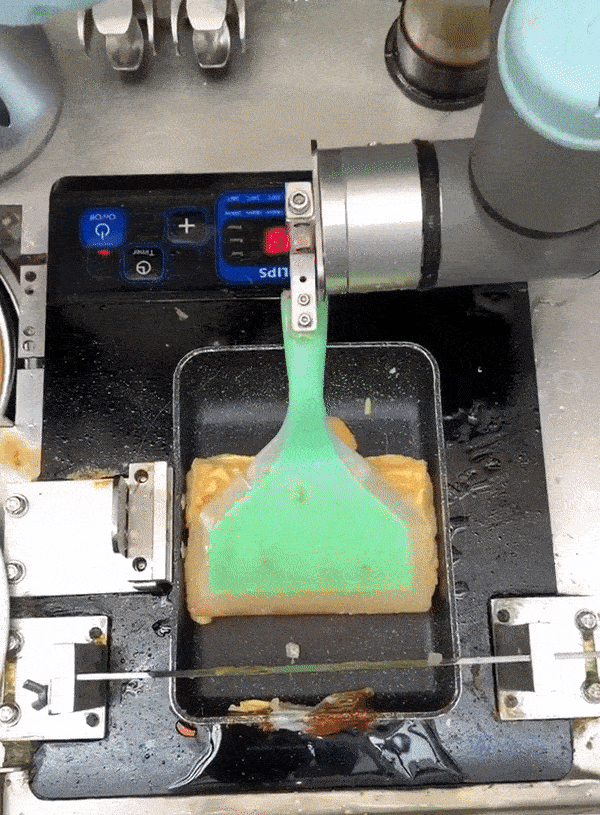 ? Listen To This 
We're still stuck in the summer doldrums, but here are a few great conversations. 
Dan Reecer, VP of Growth at Acala, presented an Intro to Polkadot, Parachains, & Parachain Slot Auctions at ETH CC 2021. 
Tune in to learn more about Polkadot and its potential. 
Stewart Butterfield, founder and CEO of Slack, sat with Patrick O'Shaughnessy and spoke about the owner's delusion concept, how to frame boundaries between product and market, and the challenge of changing people's mental models.
Osprey CEO, Greg King, joined Yahoo Finance to discuss the potential of a Bitcoin ETF and why 2022 is the earliest we could see it. Great job, Greg. 
?‍⚖️ Centralized AND Decentralized Must Work Within Our Securities Regime 
Gary Gensler, chairman of the SEC, spoke before the American Bar Association Derivatives and Futures Law Committee this week. 
The chairman touched on crypto towards the end of his address where he commented, 
There are initiatives by a number of platforms to offer crypto tokens or other products that are priced off of the value of securities and operate like derivatives.

Make no mistake: It doesn't matter whether it's a stock token, a stable value token backed by securities, or any other virtual product that provides synthetic exposure to underlying securities. These platforms — whether in the decentralized or centralized finance space — are implicated by the securities laws and must work within our securities regime.
This won't be the last time we hear about crypto from Gensler and we'll keep you posted. In the meantime, read his official statement here and here's CoinDesk with their take. 
And in case you missed it, here's Gary's 24-session lecture series from MIT. It's free. 
? What's New In NFTs? 
It was a nice week for NFTs.
NFT Marketplace OpenSea secured $100M at an $1.5B valuation to further grow its team and expand its global operations. 
Devin Finzer, co-founder and CEO of OpenSea shared, 
With increasing market adoption around crypto economies, NFTs are quickly becoming the new internet. As we continue to scale, our focus will remain on our customers, and providing the best user experience and entry point into NFTs.
A rising tide lifts all ships.
Zed Run galloped as it too raised fresh capital. The NFT based virtual horse racing game secured $20M via Series A to expand the equestrian ecosystem in the metaverse.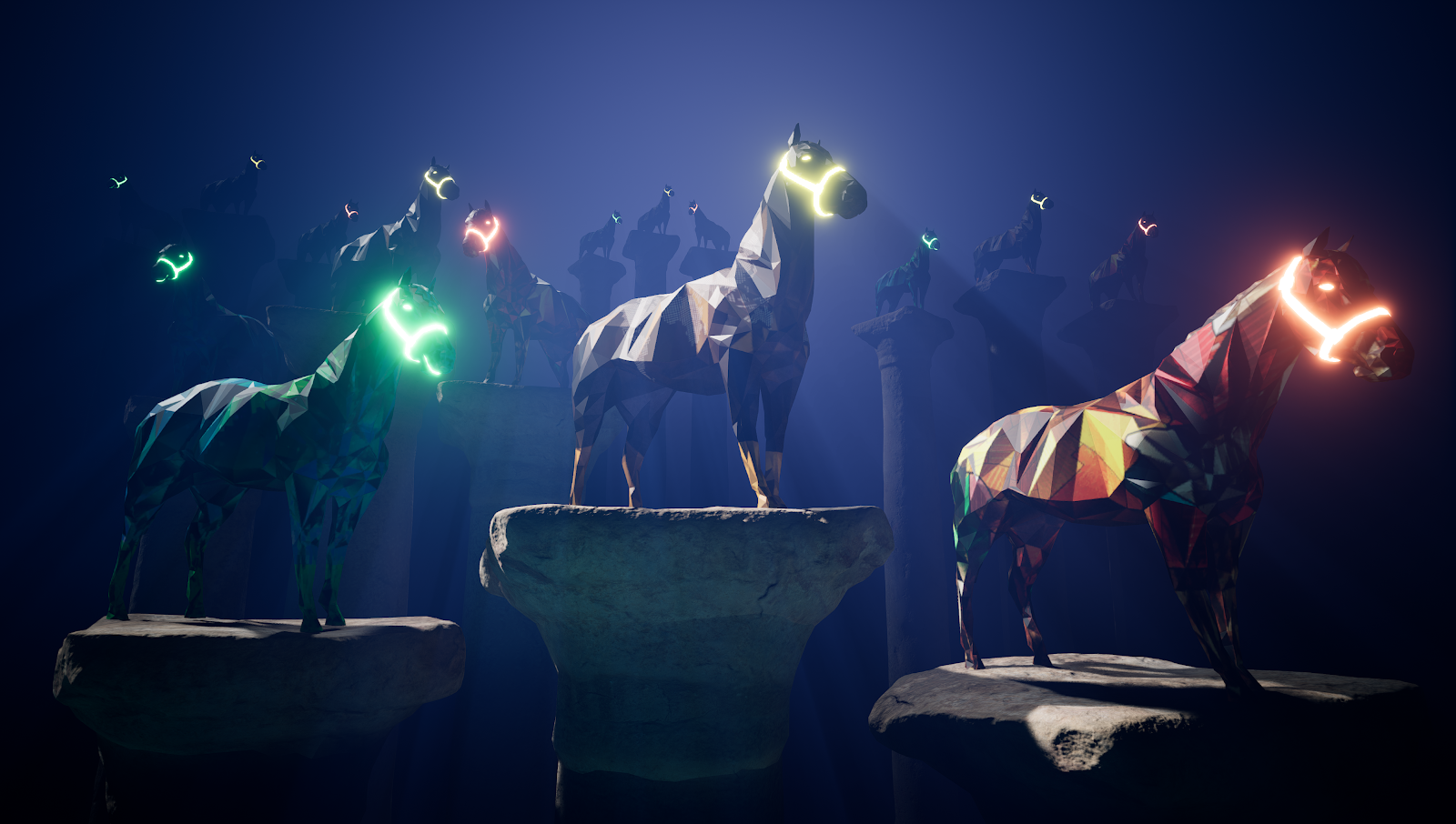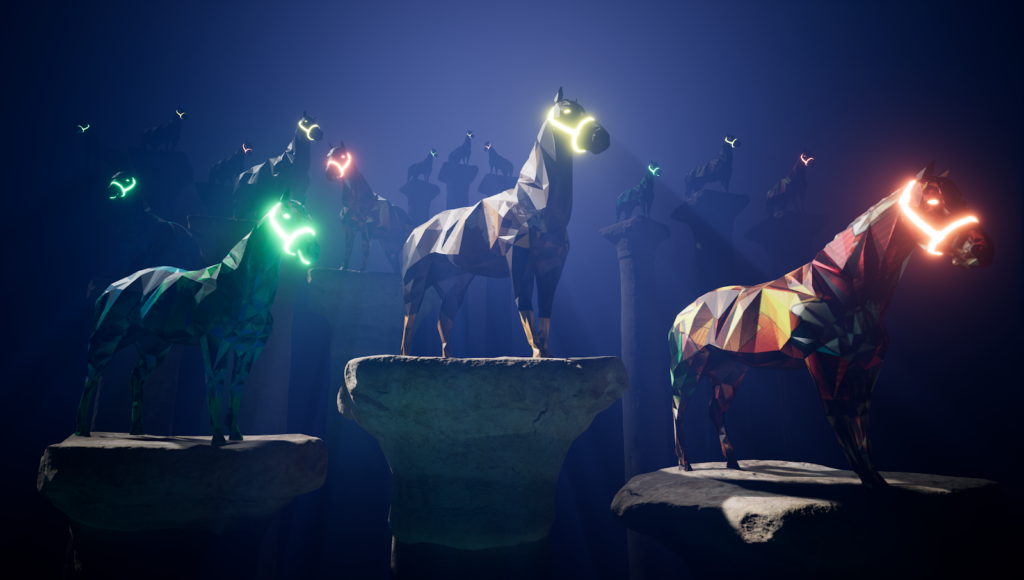 Here's more from Decrypt and, if you haven't already, check out Zed.Run. We should note — it's sick.
Steve Jobs' 1973 Handwritten Job Application will be auctioned off via NFT alongside the original physical asset.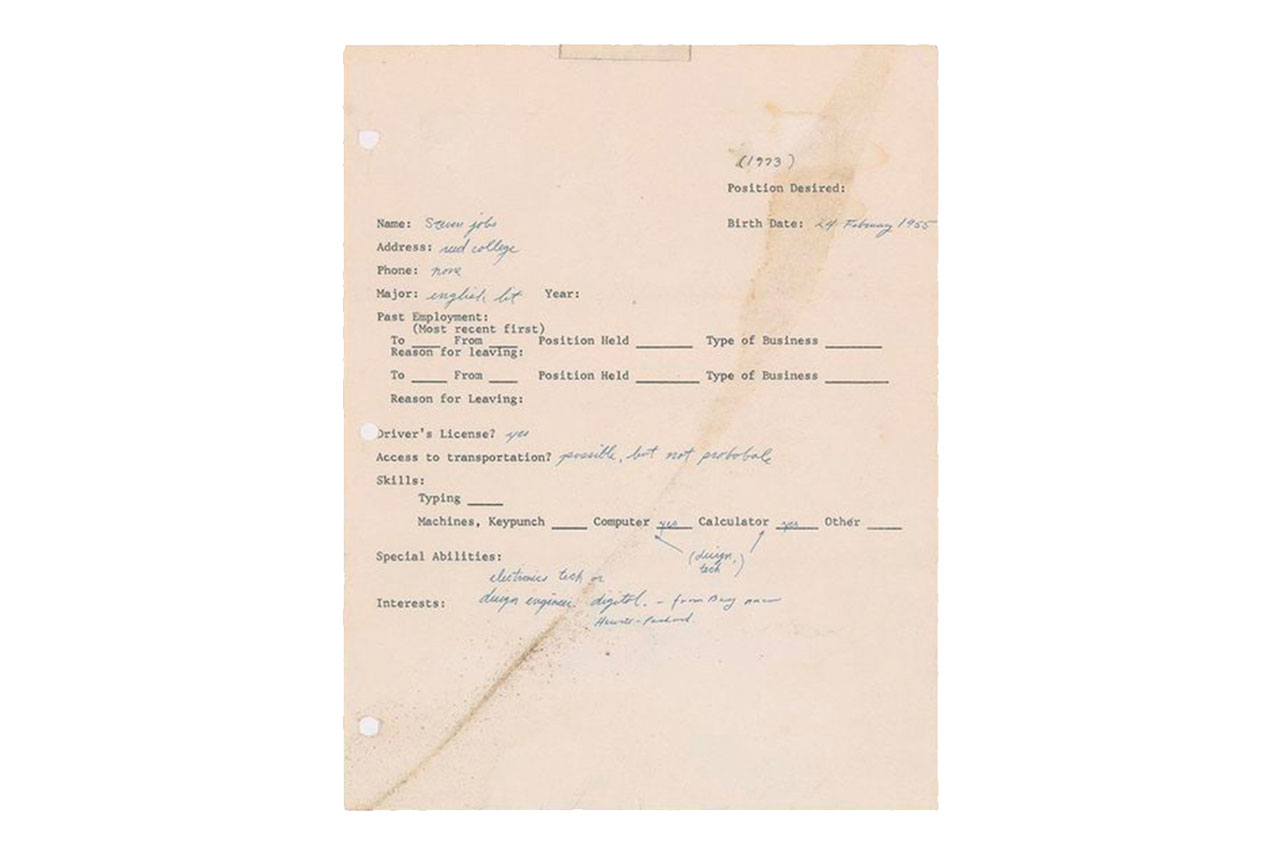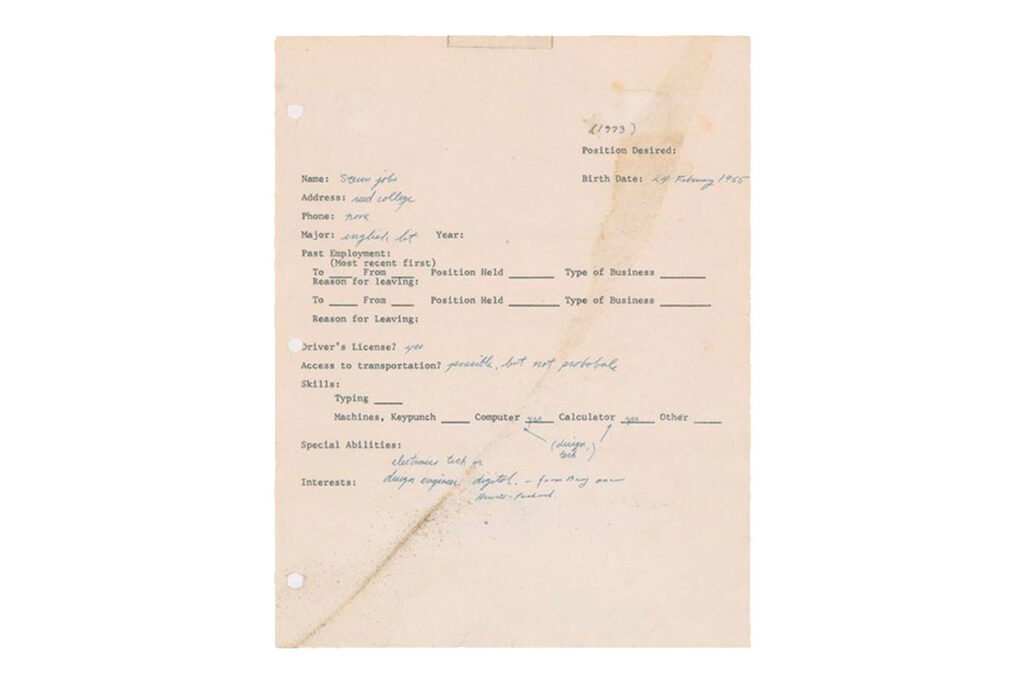 It'll be a bidding war between the metaverse and real life. 
Olly Joshi, digital entrepreneur and founder of the NFT vs. physical auction said, 
The Steve Jobs hand-written 1973 job application auction aims to highlight the modern shift in perceived value – the physical or the digital. Testing this with a piece of history from arguably the most influential tech entrepreneur of our time, is very special.

Will this open a whole new market for decentralized collectibles, or will we see a world in which both can coexist? As Steve Jobs asked us many times, is it time to 'think different'? Whatever the answer, the digital and art worlds will be watching with anticipation. We believe this will be a massive proof point for NFTs and their role in culture.
The digital days are here and even Picasso will be pressed on the blockchain.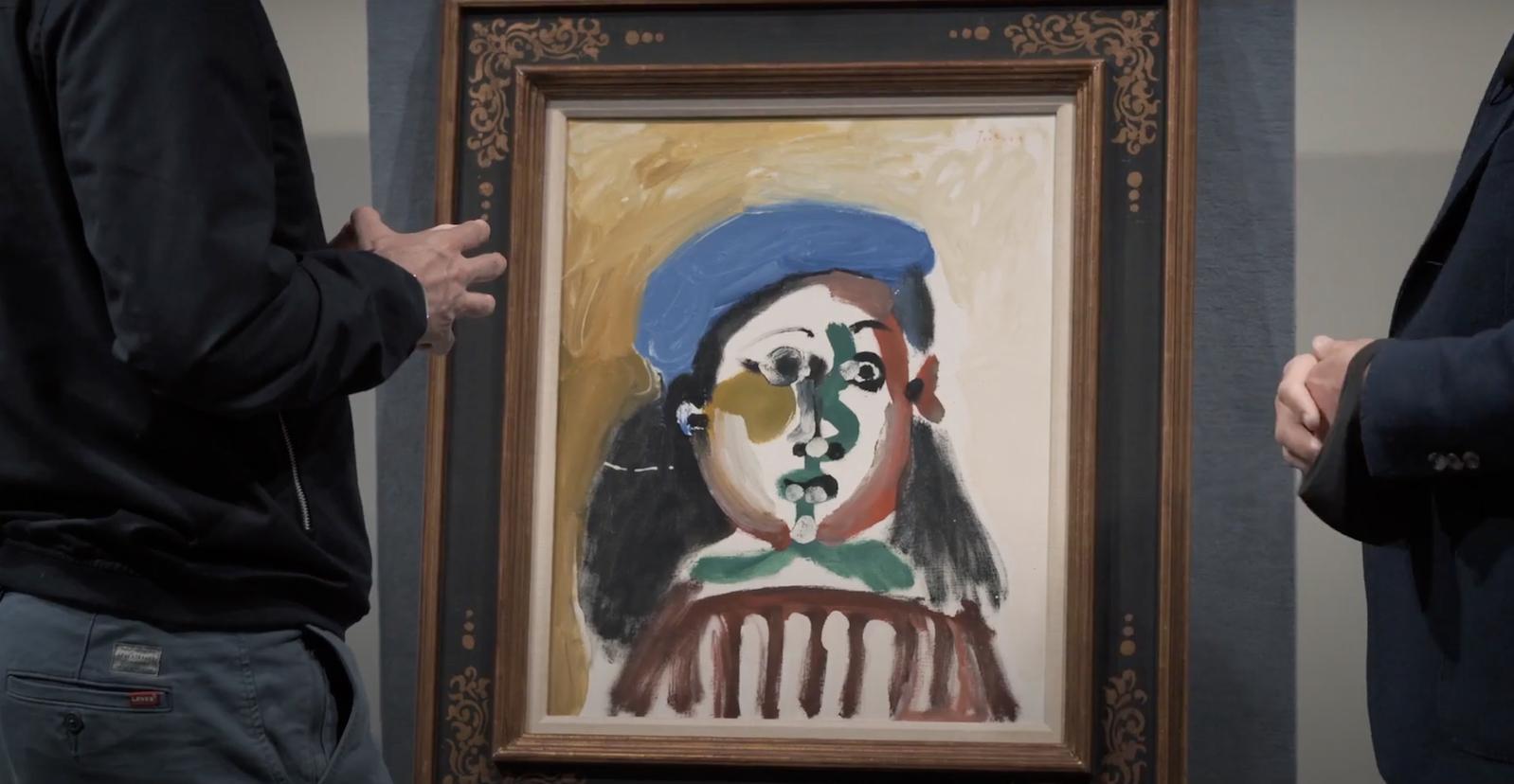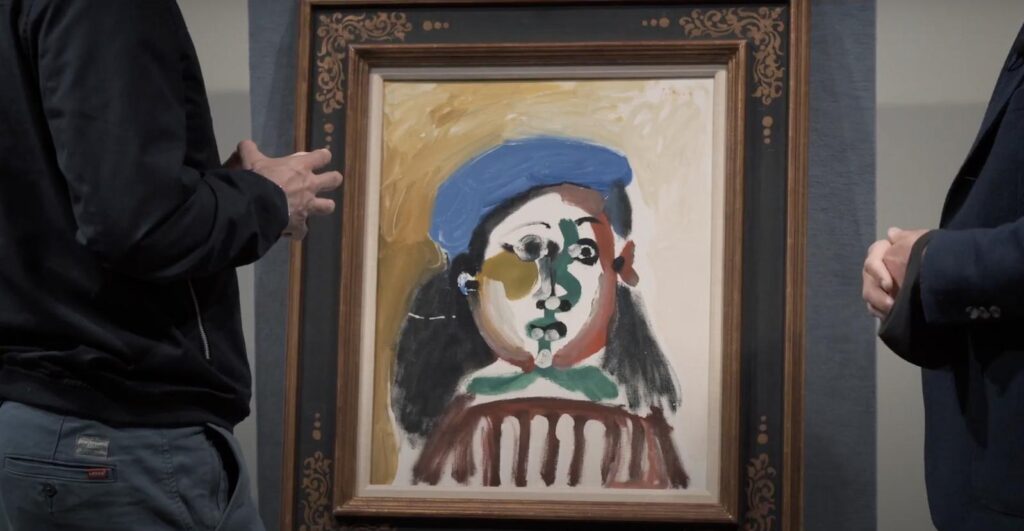 Shares of Pablo's Fillette au béret from 1964 are expected to be available by the end of the month. Here's Art and Object with more.
? Square Small Business Banking


Square officially rolled out small business banking this week. The new features will integrate with Square's popular POS system. Users will have access to Square Loans based on the business' previous sales history rather than a credit score. 
? Stories You Might Have Missed
Opinion | Cash Will Soon Be Obsolete. Will America Be Ready?
Sotheby's to Auction Never-Before-Seen Muhammad Ali Artwork NFT
Bitcoin will be a 'big part' of Twitter's future, says CEO Jack Dorsey
'This belongs to all of us': Milwaukee Bucks victory a unifying force for city
Facebook's Crypto Experiment: Partnering With Pontem and Polkadot to Create Diem Blockchain By DailyCoin
The Future Of Live Events Begins In The MetaverseArgo, Lyft to launch self-driving Ford vehicles in Miami and Austin
The Iron Age: opportunities and challenges of iron-air batteries
Skateboarding Is Now an Olympic Sport—and Lizzie Armanto Is Going for Gold | The New Yorker
Kanye West Premieres New Album Donda, Reunites With JAY-Z on New Song
Bitcoin Mining Museum Opens Its Doors In Venezuela. Is It The First-Ever?