ENS: Crypto's Custom Car Plate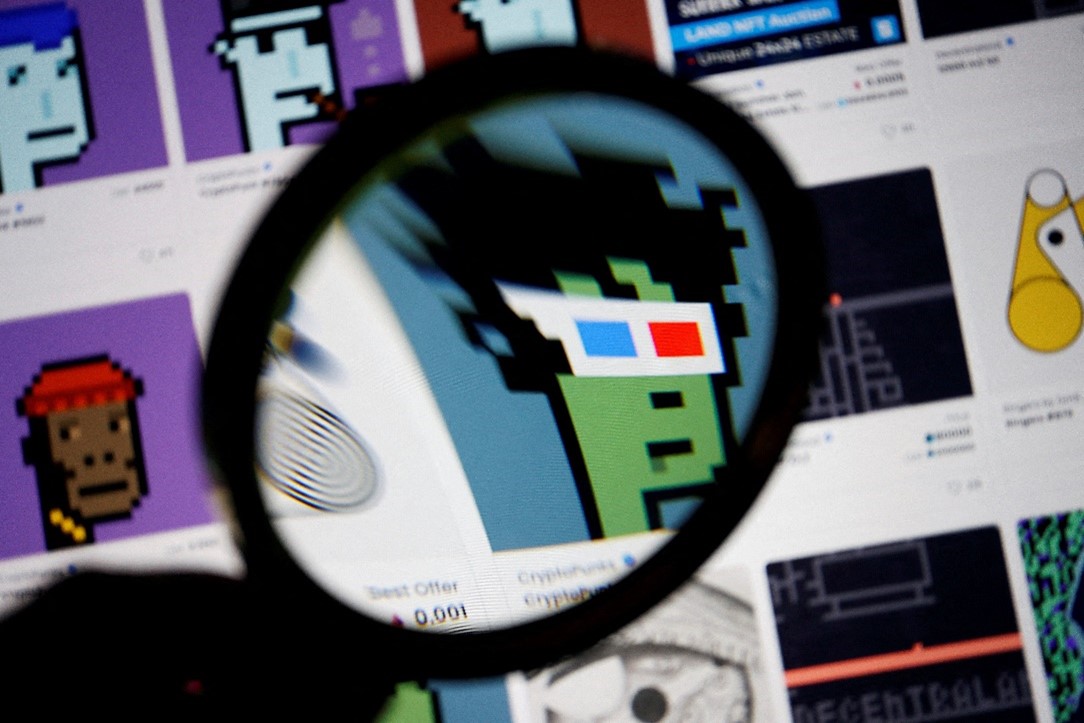 📸: Florence Lo, Reuters
A new NFT trend is on the rise, where "domain names" are purchased so owners can replace the 16 random characters that make up their digital wallet addresses.
The biggest seller — Ethereum Name Service (ENS) — generates .eth names, which were the fourth-most traded type of NFT on OpenSea in September.
According to Reuters, monthly registrations for .eth domain names jumped to over 433,000 last month, the highest in the past 12 months and a 5,000% surge from a year ago.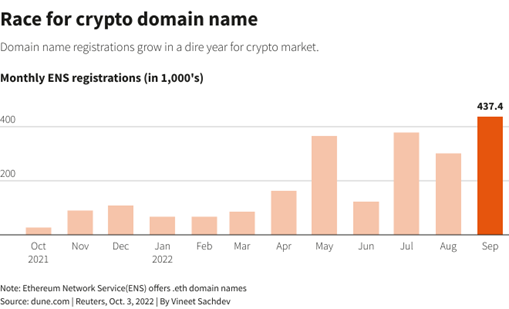 It's still early, but it seems domain names are only on the rise as crypto becomes more mainstream.
📸: Chelsea Cook, Pexels
Inflation is impacting all of us, but it's hitting Latin Americans especially hard. With an average increase of 11% year to year, Latin America has some of the highest inflation in the world.
Over the last few years, Latin Americans have been adopting crypto as a hedge against inflation. But in the face of inflation and rising bank rates, they're selling their crypto to pay for their daily expenses.
Enter crypto loans. A number of lending platforms and exchanges have recently taken off in the region, providing loans so Latin Americans can fund their needs without selling their crypto. Read the CoinDesk article for more.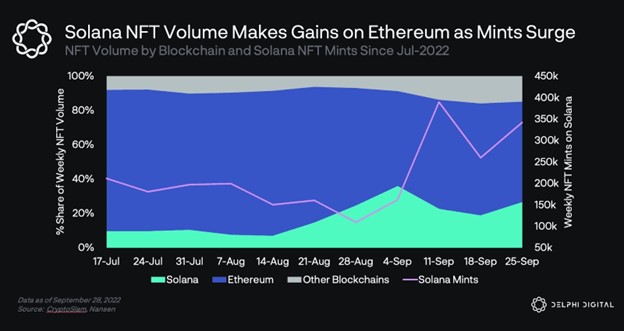 📸: Delphi Digital
Solana's market share of total NFT trading volume rose from 7% to 24% in the last six weeks, thanks to the success of some high-profile projects like y00ts: mint t00b.
While the majority of "blue-chip" NFT trading happens on the Ethereum network, Solana's lower gas fees have enabled more interaction and participation.
Analytics platform Nansen says:
"Ethereum's role in the NFT space will gravitate toward stores of value. In contrast, Solana will become and, to some extent, already is the hotbed for trading, newer collections, and creators looking to access the global market."
Some think Solana's growth is tied to the rapid pick-up of the entire NFT market. Read the full Blockworks article here.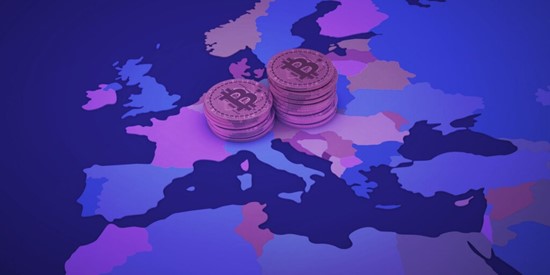 📸: Shutterstock
Europe has debated how best to regulate crypto for over two years. Finally, officials have agreed on the wording for its landmark crypto legislation which could pave the way the continent's regulatory approach.
The main highlights include:
The requirement of all crypto issuers to publish a white paper on their project
Stablecoins must hold at least an equal amount in reserves to the amount they issue
It's predicted that legislation will not be enforced until 2024, pending approval by the European Parliament. Overall, the news has been seen favorably in the crypto community, although it fails to address key components like NFTs and the future of DeFi.
ICYMI:
Before We Go: