Crypto and the War in Ukraine
Russia invaded Ukraine one month ago today and there have been a number of crypto-related stories concerning the war.
Some of the stories might be important in some way to the emerging asset class, while others are less consequential.
This week, we've combed through a bunch of recent items and identified a few that resonate.
Ukraine Legalizes Crypto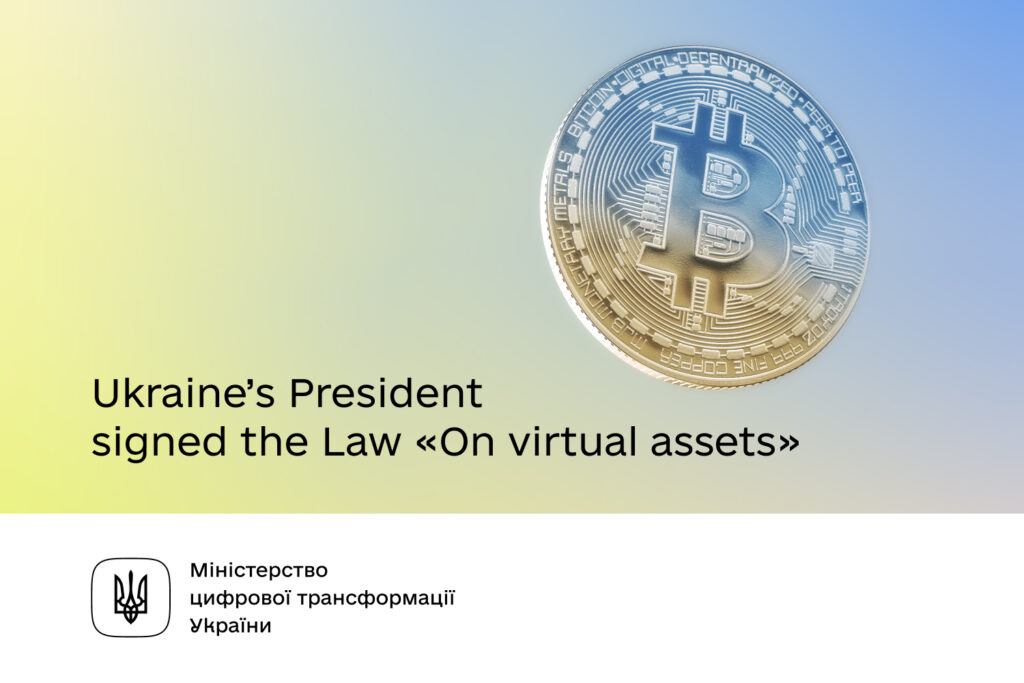 On Wednesday, March 16th, Ukrainian President Volodymyr Zelenskyy signed a law to legalize crypto within the country. 
Ukraine's National Commission on Securities and Stock Market will regulate it. 
The government released, 
The signing of this Law by the President is another important step towards bringing the cryptocurrencies sector out of the shadows and launching a legal market for virtual assets in Ukraine.
The legalization is a nod to the world that crypto can be used for good.
Read Ukraine's full statement here.
Crypto Donations in Ukraine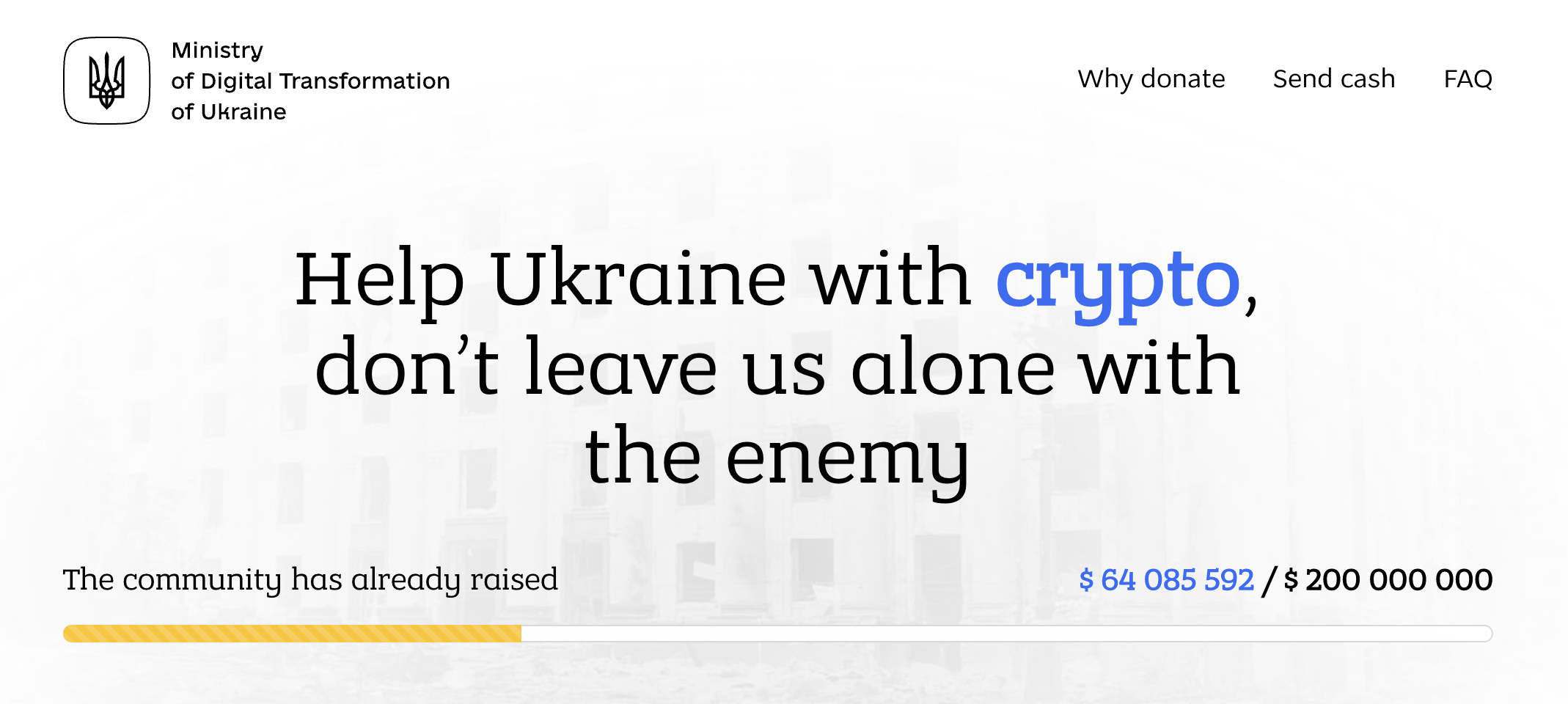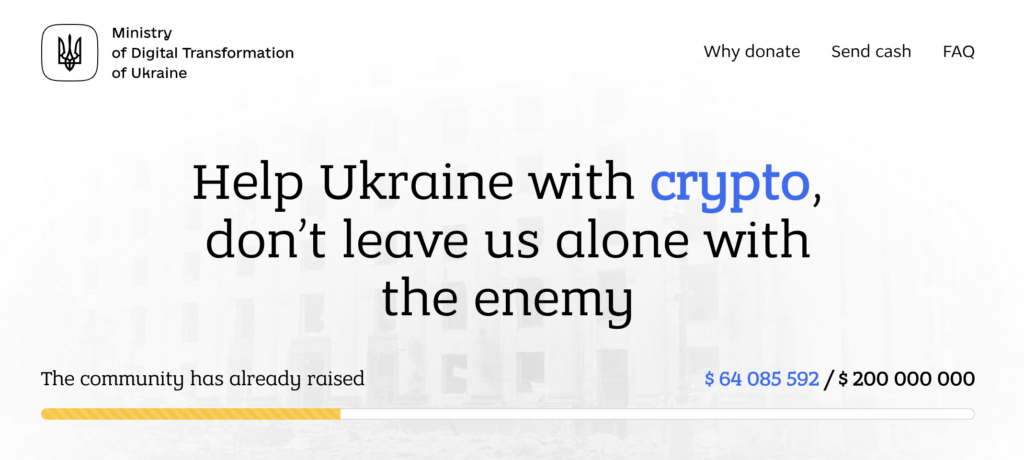 Ukraine has received millions in crypto donations. The Ukraine government site says $64M as of today, but other sites report up to $120M.
Have a look at the government's well-designed crypto donations website.
And here's a more in-depth write-up via TechCrunch, Why web3's wealthy are donating crypto instead of cash. 
Using Crypto to Avoid Sanctions? 
On Tuesday, European Central Bank President Christine Lagarde said, 
(Digital assets) are certainly being used, as we speak, as a way to try to circumvent the sanctions that have been decided by many countries around the world against Russia.
However, Jonathan Levin, cofounder of Chainalysis, told the U.S. Senate Banking Committee that the crypto market is too small to be used to avoid sanctions. 
We'll likely continue to hear both sides on this. Here's Bloomberg with details. 
BlackRock CEO Larry Fink's 2022 Letter to Shareholders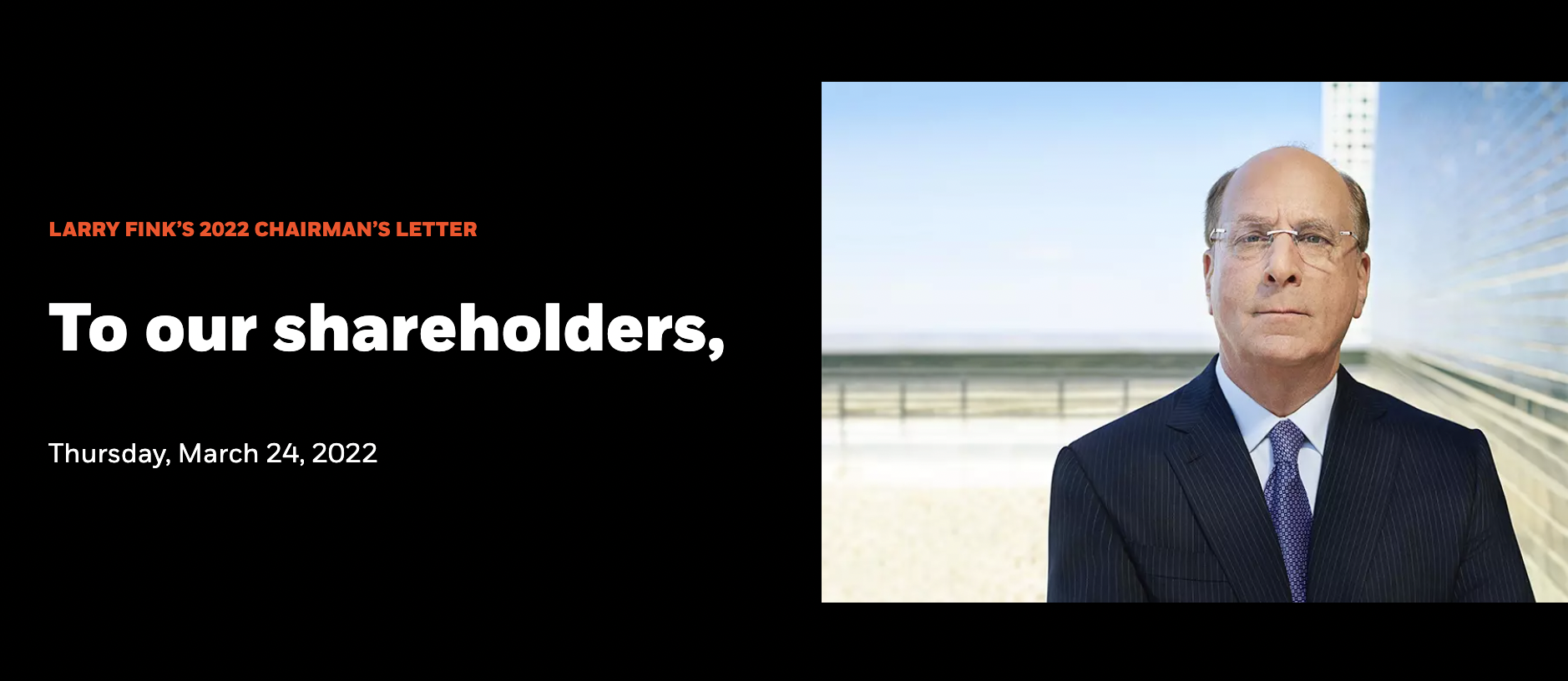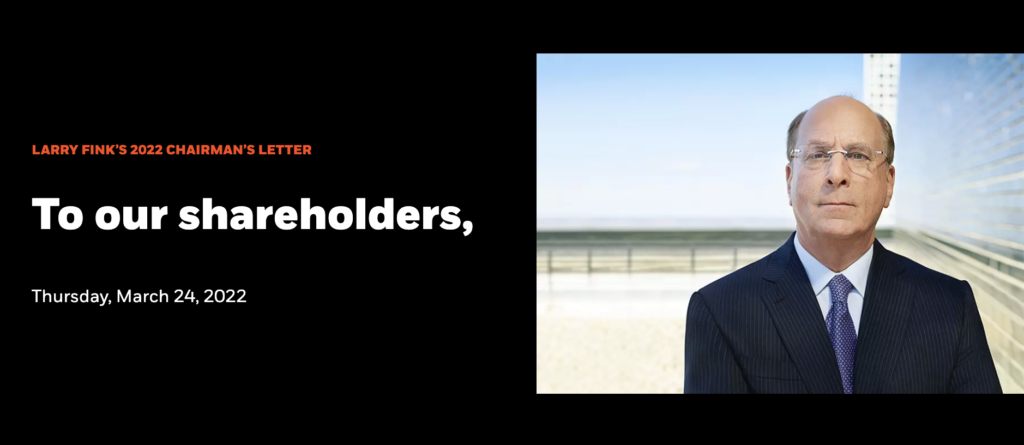 On Thursday, BlackRock CEO Larry Fink shared his annual letter to shareholders touching on Russia's invasion of Ukraine, the end of globalization, and an expedited shift to green energy and digital assets. 
It's an insightful read. Check it out here.
Cyber War Fought Around The World 
More than 300,000 software engineers have organized the "IT Army of Ukraine," a telegram group that coordinates cyber attacks on Russian government websites, Russian banks and currency exchanges.
The IT Army of Ukraine is composed of elite software engineers from around the world. 
One IT warrior said they "published like 110,000 credit cards in the Telegram channels."
Vitalik's Dad
On Tuesday, Dmitry Buterin, Vitalik Buterin's father (co-founder of Ethereum), spoke with CoinDesk about Ukraine, Censorship and Decentralization. 
Dmitry is a Soviet born, Russian-Canadian citizen, and shares an interesting take.
Here's an excerpt: 
It feels to me that this whole situation will lead the next big push towards adoption of crypto. We already see how useful and important it's been in supporting Ukraine. The layers of bureaucracy have been instantly eliminated and made unnecessary. So that's awesome.

On Russian Sanctions

With sanctions, life is quickly becoming very hard in Russia for many people whether they support Putin or not. We have to be careful in how we deal with that. I'm sure we will see attempts in Russia, by the government or industries, to go around sanctions using crypto. It's inevitable. For me, the question is how do we support these people while destroying this crazy autocratic regime. Crypto is a great instrument to do that.
Check Your Financial Privilege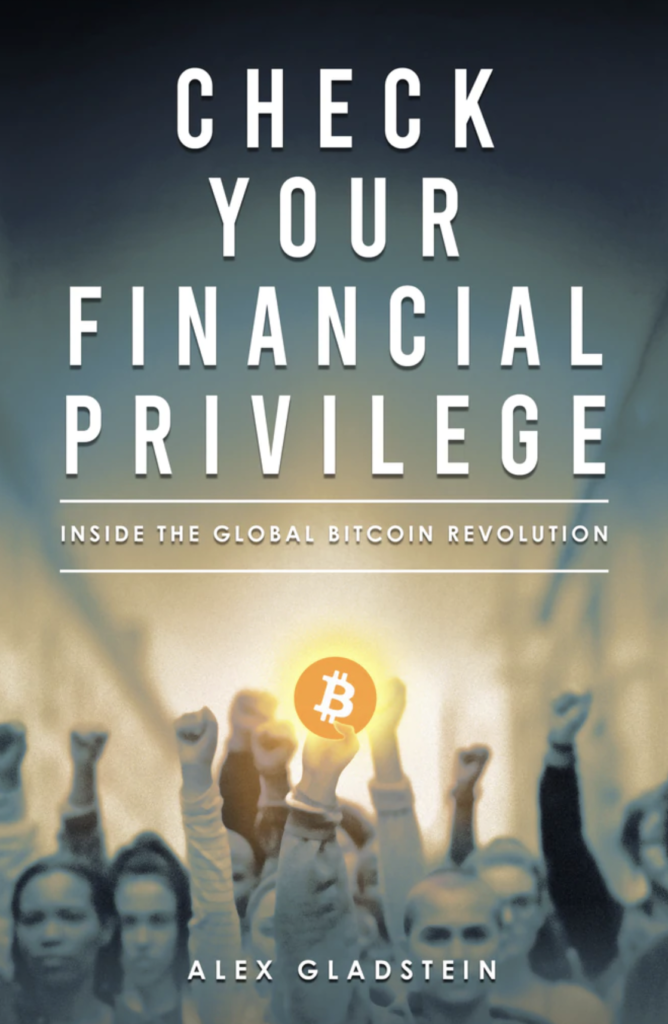 Alex Gladstein, Chief Strategy Officer at the Human Rights Foundation, released Check Your Financial Privilege.
Gladstein shines light on the real-life rise of Bitcoin around the world. 
He includes stories from Nigeria, Cuba, El Salvador and more. 
It looks great. Check it out. 
Here are additional resources for those interested —
Economic Warfare in Russia & Ukraine with Lyn Alden — The What Bitcoin Podcast
U.S. to sanction over 300 Russian elites and block Russian central bank gold
Ukrainian refugee flees to Poland with $2,000 in bitcoin on USB drive
Creation of the Bretton Woods System | Federal Reserve History
Anonymous says it has hacked printers 'all across Russia' to spread anti-propaganda messages | The Independent