BNB Chain Completes Q4 2022 Auto-Burn
On Tuesday, BNB Chain conducted its Q4 2022 "Quarterly Auto-Burn" of ~2.06 million BNB tokens. The BNB Auto-Burn is based off an equation that takes into account the amount of blocks produced and average BNB price in a given quarter. The chart below from a post on the Binance Blog, which also goes in depth on the Auto-Burn equation, shows the expected quarterly BNB Auto-Burn based on average BNB price in that quarter.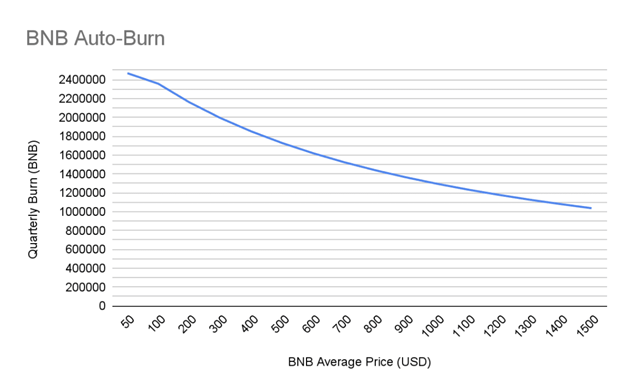 This was the BNB Chain's 22nd "Quarterly Auto-Burn" event and a total of ~42.8 million BNB tokens have been burned since BNB Chain started conducting quarterly token burns after Q3 2017.
Yesterday @BNBCHAIN executed its Q4 2022 auto-burn, reducing supply by ~2.06m #BNB

This brings the cumulative total to ~42.83m $BNB burned in 22 quarterly auto-burn events🔥 pic.twitter.com/EFvnCzdppi

— Osprey Funds (@OspreyFunds) January 18, 2023
The process of "burning" tokens removes them from the circulating supply, increasing scarcity and value of the remaining tokens.  According to bnbburn.info BNB has total supply of 202 million and a circulating supply of ~158 million since ~44 million BNB have been burned thus far. BNB Chain will continue conducting its Auto-Burn mechanism until the circulating supply reaches 100 million BNB. On top of the Auto-Burn mechanism, BNB Chain also utilizes a "Real-Time Burning Mechanism" introduced in BNB Evolution Proposal 95. The Real-Time Burning Mechanism burns a fixed ratio, decided by validators, of the gas fees collected in each block. Currently the ratio is at 10% of gas fees, which equates to approximately 1,300-1,500 BNB burned weekly.
Robinhood Has Started Rolling Out Crypto Wallet to Over 1 Million Customers
Johann Kerbrat, Crypto General Manager at Robinhood, announced that the company has begun distributing access codes to customers that signed up for its web3 wallet in a Twitter thread on Thursday:
GM! We've started to roll out #RobinhoodWallet to our 1M+ waitlist. We've made some awesome changes since the beta program based on customer feedback and are excited to get them into your hands. (1/6) pic.twitter.com/EMKSjQqYNX

— Johann Kerbrat (@JohannKerbrat) January 19, 2023
At launch, Robinhood Wallet customers can use the Polygon or Ethereum blockchains to swap or transfer 50+ ERC tokens. Customers using the wallet to perform swaps on Polygon can do so with zero network fees. Additionally, the Robinhood Wallet has added the ability to store and view NFTs that are on Polygon or Ethereum. Access codes will be given out on a rolling basis to the 1+ million people on the waiting list over the next few weeks and customers can still join the waitlist here. According to Business of Apps, Robinhood had approximately 15.9 million active users in 2022, more than 2.5x then that of Fidelity Investments.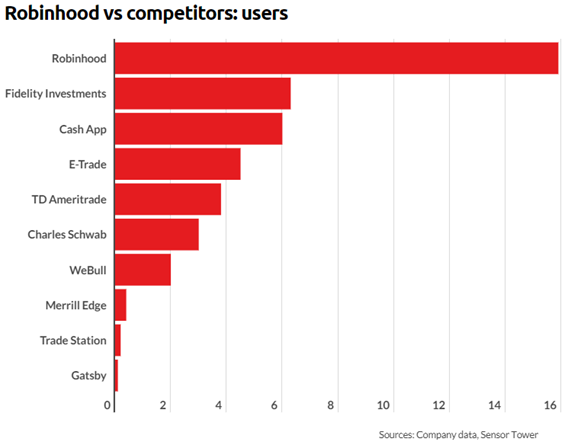 Johann Kerbat also stated that Robinhood Wallet is currently working on adding support for more blockchains that will be integrated into the app in the future.
Digital Australian Dollars Slated to Launch on Ethereum
National Australia Bank (NAB) is part of Australia's "Big Four Banks" and had nearly $1 trillion in assets at the end of November 2022. According to a report released by the Australian Financial Review on Thursday, NAB intends to launch a fully-backed Australian dollar stablecoin (AUDN) at some time in mid-2023 on the Ethereum blockchain. NAB hopes that the implementation of AUDN can help the bank transition settlements from the traditional T+2 period to a T+0 "atomic settlement" that would allow "for the settlement of all legs of multiple linked transactions between multiple parties simultaneously". The stablecoin will also look to be utilized for carbon-credit trading, remittance payments, and repurchase agreements, said NAB's Chief Innovation Officer, Howard Silby.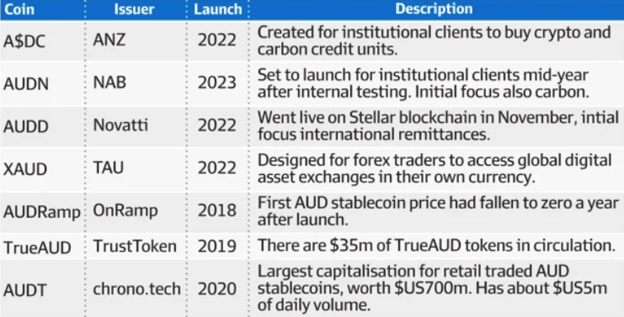 AUDN is the second stablecoin launched by one of Australia's "Big Four Banks" after Australian & New Zealand Banking Group (ANZ) launched their own Australian dollar stablecoin (A$DC) in March of 2022. Additionally, Australia's central bank, the Reserve Bank of Australia (RBA), is looking to launch their own Central Bank Digital Currency (CBDC) in mid-2023. According to the RBA whitepaper, the CBDC (eAUD) will be implemented on a private and permissioned Ethereum platform called Quorum opposed to the public and permissionless Ethereum blockchain.
ICYMI:
Binance Gains Regulatory Approval in Poland
Cash App Releases In-App Bitcoin Lightning Payments
Crypto Panics, Then Jeers at DOJ Announcement of 'Major Action' Against Tiny Chinese Exchange Bitzlato
Before We Go:
Crypto developers kept building throughout the downturn in 2022:
Check out the @electriccapital Developer Report for more insights: https://t.co/rcFqKYSGWH

— Osprey Funds (@OspreyFunds) January 19, 2023