🇷🇺 The Fog of War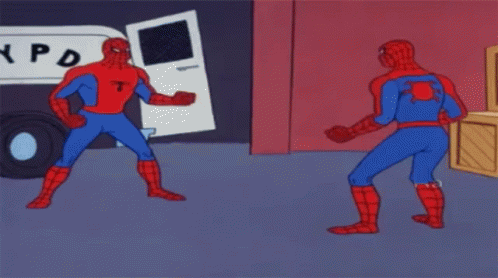 On Friday afternoon, the White House warned that Russia might invade Ukraine as soon as next week and encouraged US citizens to leave the country.
An hour later, the Kremlin responded with a statement accusing Western Countries of disseminating misinformation in an attempt to divert attention away from their own aggressive actions.
We hate to say it, but this is exactly what the Fog of War looks like. Everybody's bending the truth and it feels like a big game, only it's not a game at all.
How will this affect crypto markets? Well, the first move was down, coinciding with US stocks going risk off in the final hours of trading for the week. 
Where from here? We have no idea. We would expect more volatility than usual so please obey your fasten seatbelts signs.
The two presidents are scheduled to speak on Saturday.
Possibly related, but who knows, the Russian government and central bank agreed to recognize bitcoin and crypto assets as "analogue of currencies, and not digital financial assets." 
Is that even real? Game theory? Fog of war? Tough to divine Putin's motives.
A draft of the official law is expected by next Friday (Feb. 18) — we'll wait for an update. 
😅 About That Crypto Laundering Psychopath
The story of the week has got to be this couple who got nabbed trying to launder the $4B+ in crypto stolen from Bitfinex in 2016.
We're sure you've heard about it already and will spare you the detail rehash. Plus we got a ton of good stuff below. 
We've only this to add. There's no shortage of insanity out there. Sometimes the crazy people are criminals too. Sure seems like that's the case here.
If you're not up on the details, here's a couple handpicked reads…
Inside the wild life of bitcoin bandits Heather Morgan and Ilya Lichtenstein, accused of laundering $4.5B
Wife of couple accused of $4.5 billion Bitcoin swindle gave advice on cybersecurity, social engineering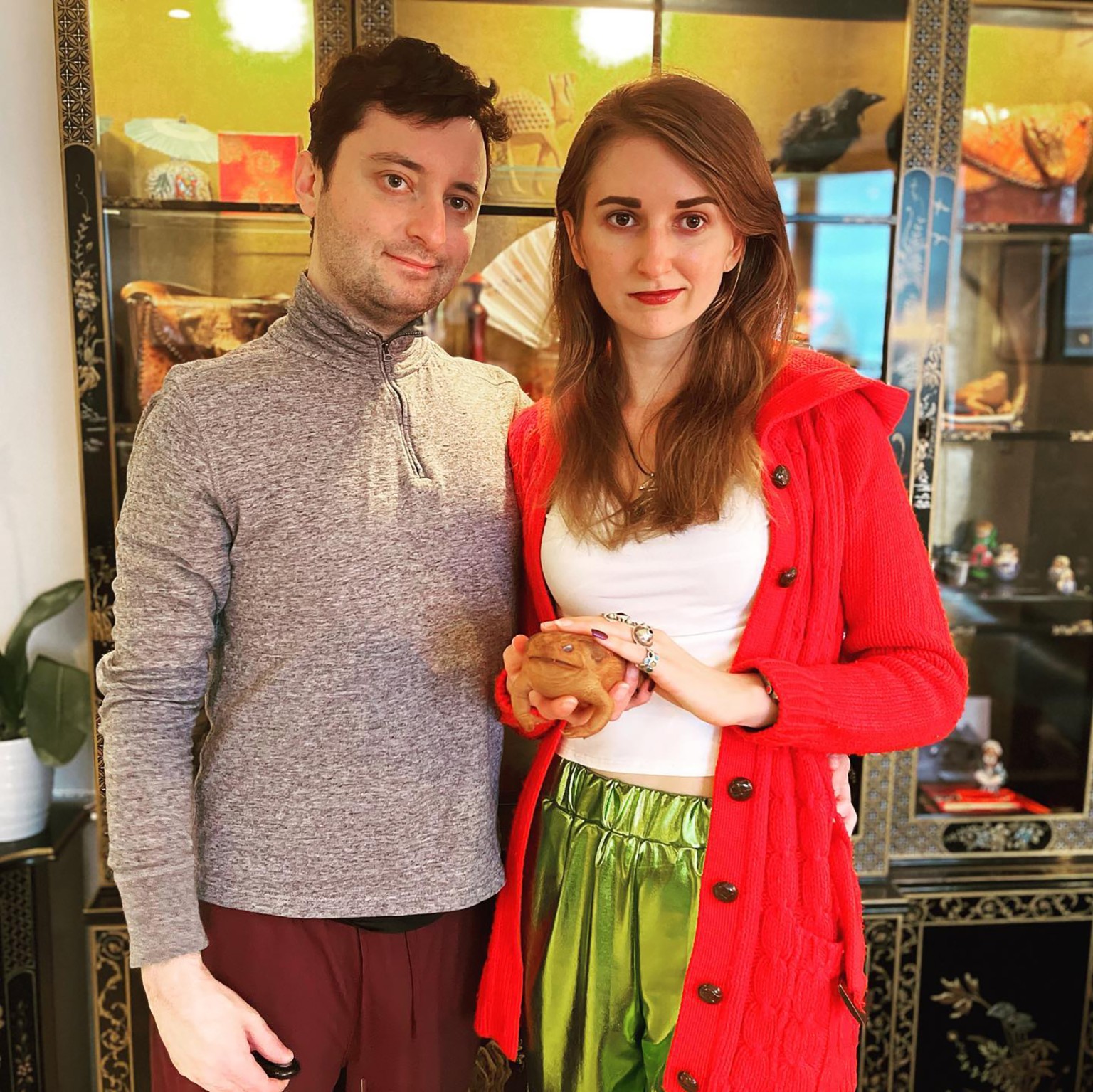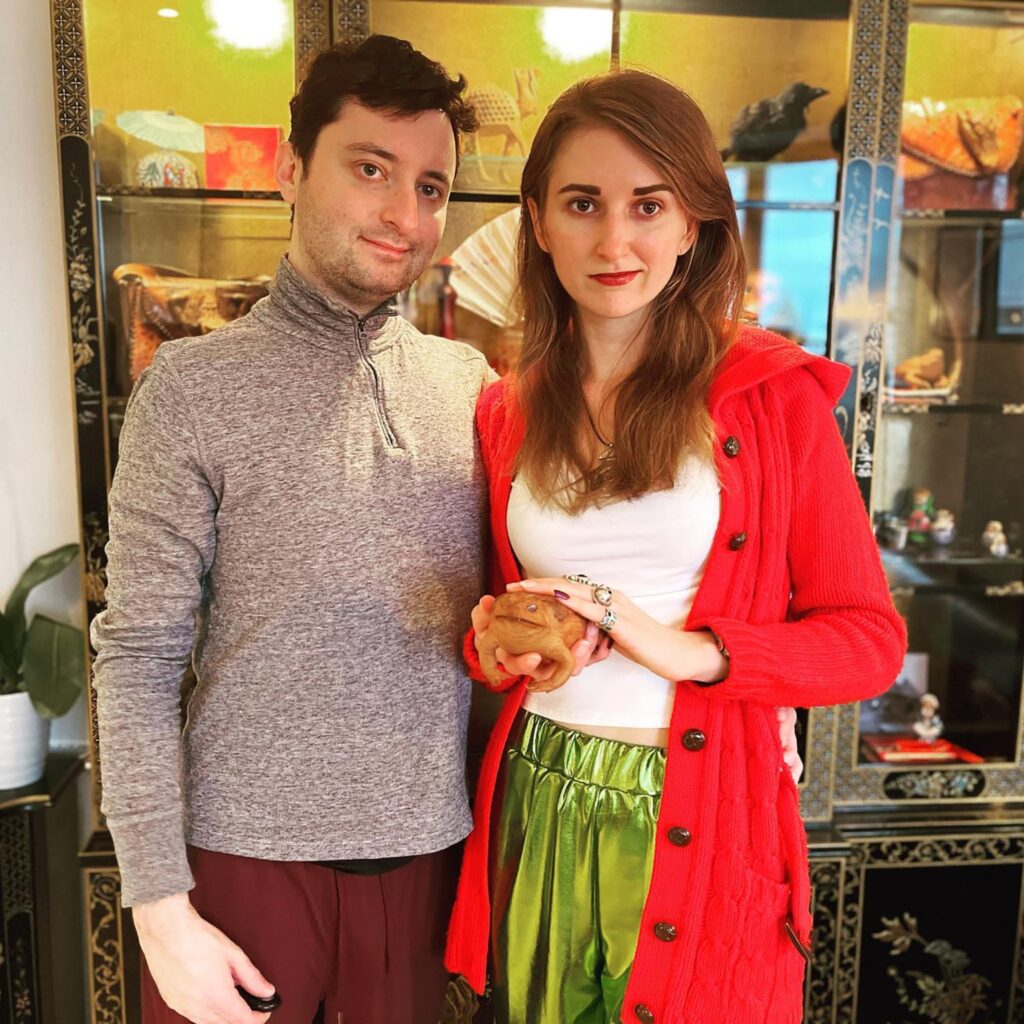 🚨 Binance Makes a Media Play
Binance invested $200M in Forbes. 
The 104 year old finance media company is slated to go public via SPAC later this year, but the crypto exchange wants in early. 
It's a strategic move for Binance, moving traditional media into web3 and giving itself an instant pulpit. The confluence of web2 + web3. 
Maybe this is the start of a barrage of acquisitions but take note – news media is a tough biz.
Binance founder and CEO Changpeng Zhao shared, 
Media is not the only…traditional industry we will look at. We will look at almost every sector of traditional industries, and we will try to make a few acquisitions, a few investments, and try to bring them into Web3 and the blockchain world.
Here's the Wall Street Journal with more. 
✅ It's About Status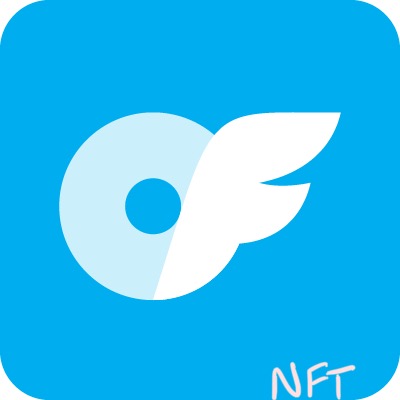 First Twitter, now OnlyFans will allow users to feature verified NFTs as profile pictures. 
The social media platform will only support ethereum NFTs and an ethereum icon will mark proof of authenticity for users that display an NFT profile picture. 
OnlyFans CEO Ami Gan shared, 
Our mission is to empower creators to own their full potential. This feature is the first step in exploring the role that NFTs can play on our platform. 
Who knows, this could be an early signpost in the shift towards verifiable identity independent of centralized documentation like passports or IDs. 
Gary Vaynerchuk touched on this topic smartly during a tense talk with CNBC. Check it out. 
🍪 Intel Goes In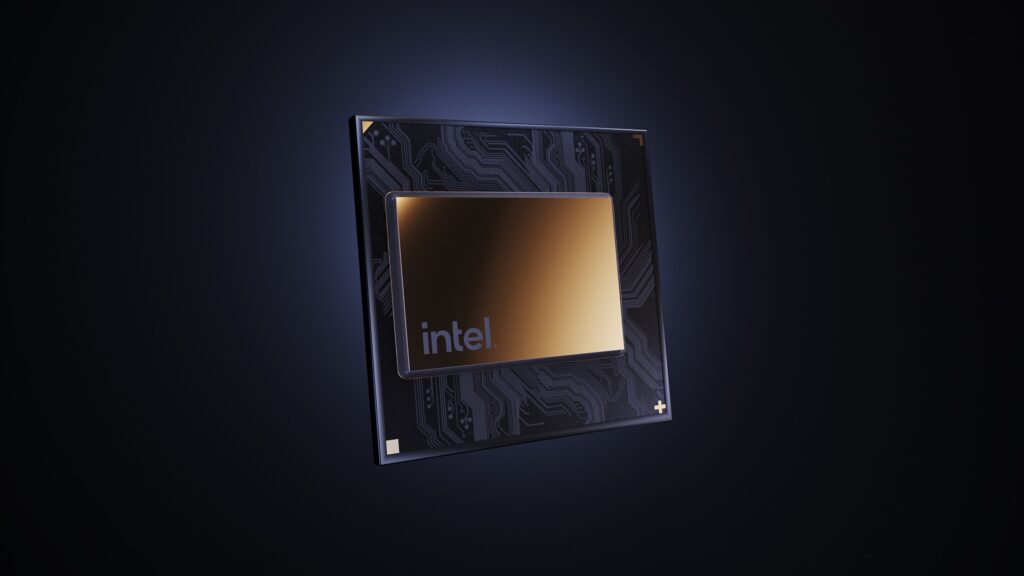 Intel is positioning itself for web3. 
The semiconductor manufacturer announced that its bitcoin miner accelerator will ship in 2022. The company formed a Custom Compute Group to accelerate supercomputing opportunities including blockchain technologies. 
Intel SVP, Raja Koduri shared the Company's big plans, 
We expect that our circuit innovations will deliver a blockchain accelerator that has over 1000x better performance per watt than mainstream GPUs for SHA-256 based mining.  You will be able to learn more about our circuit innovations at the International Solid State Circuit Conference (ISSCC) this month.
Here's a post about it from HotHardware Dot Com which sounds like they actually understand this stuff. 
🥕 More Institutions Getting Orange Pilled
The institutions keep coming to crypto and this week was a doozy.
BlackRock (BLK) plans to offer crypto trading services to its clients. We can not overstate the potential significance of this. BLK is the world's largest asset manager.
South Korea's $200B sovereign wealth fund wants to increase exposure in alternative assets, AI, and the metaverse. 
KPMG Canada bought bitcoin and ethereum. 
The State of Idaho introduced a bill to define bitcoin and digital assets as personal property. 
And Tesla says it held ~$2B bitcoin as of the end of 2021. 
Incredible.
📲 iTap 
Tuesday, Apple unveiled Tap to Pay on iPhone. 
This will allow users to tap their phones for easy contactless payments. 
The company is making digital wallets physical and effortless which could make a great onramp for crypto payments and transactions. 
You won't even need a point of sales terminal which is sneaky wow!
Tap to Pay will go live later this year. 
Here's the money visual —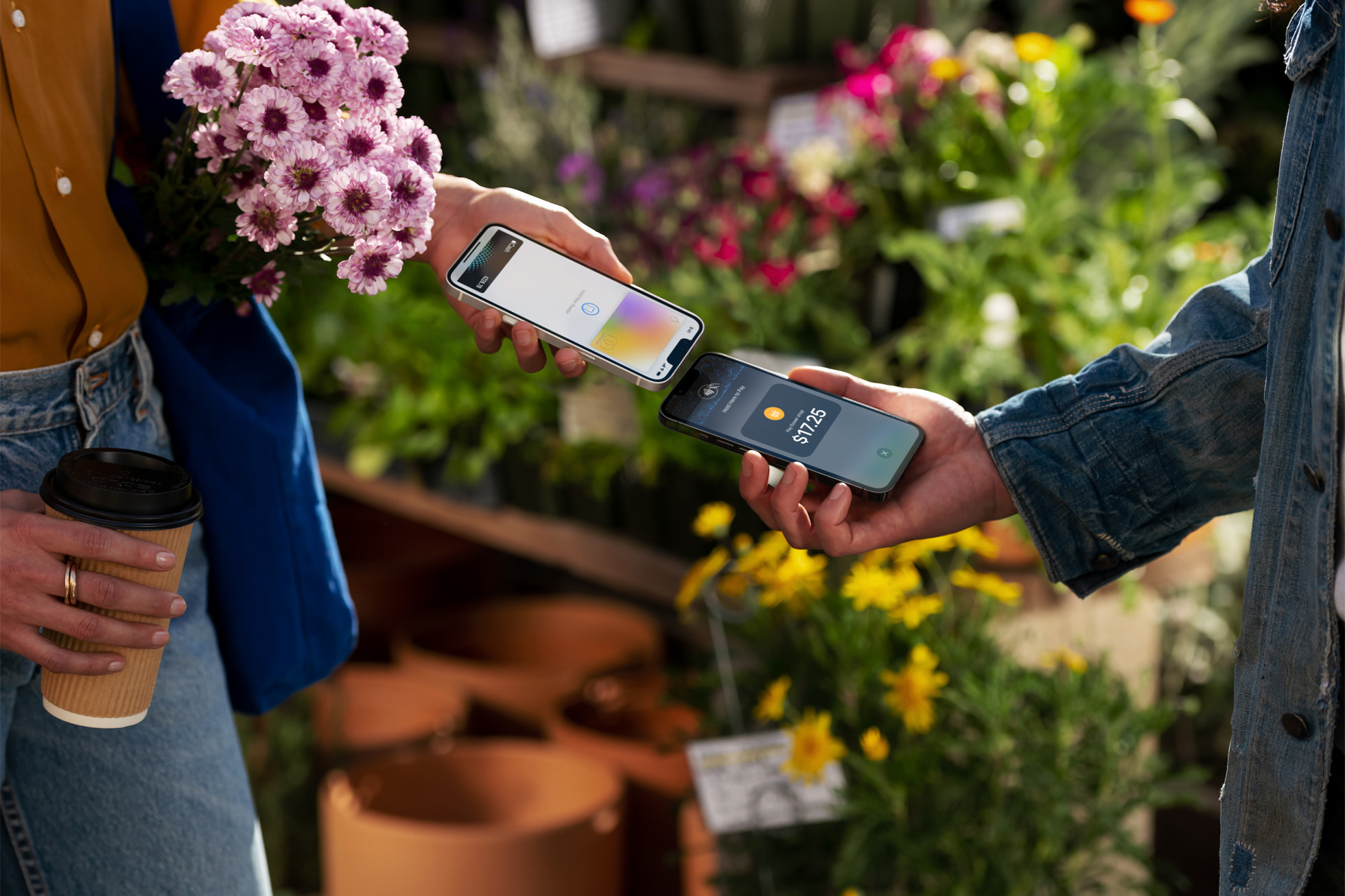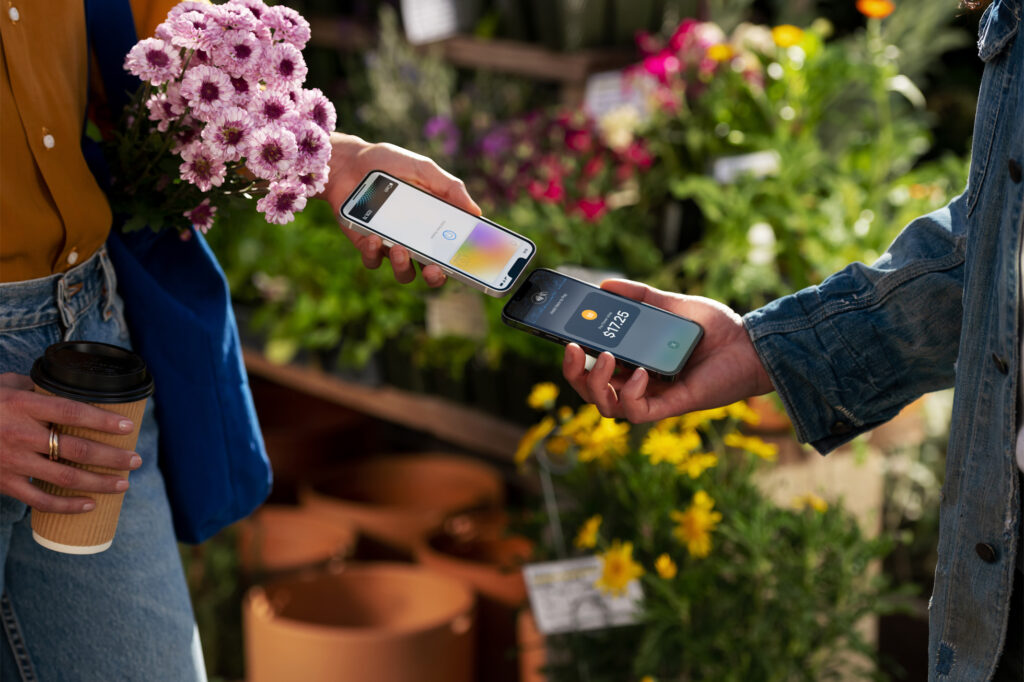 👀 Hunter Gets Captured By The Game


Traditional financial institutions are slowly accepting digital assets.
Meanwhile, crypto exchange FTX opened a waitlist for users to trade US Stocks on its platform. 
The Hunter Gets Captured by the Game. 
🏎 Formula 1 Crypto.com Miami Grand Prix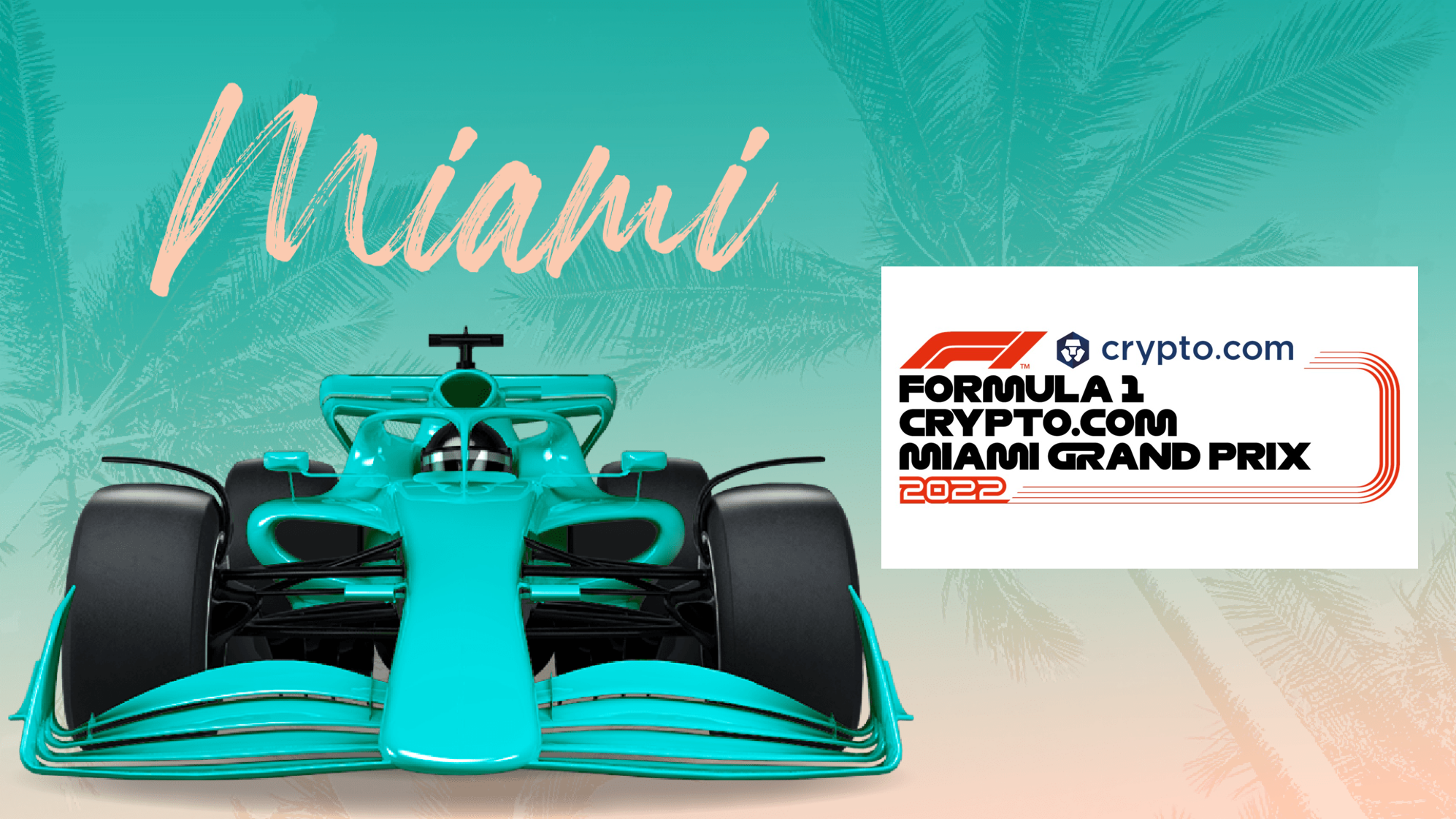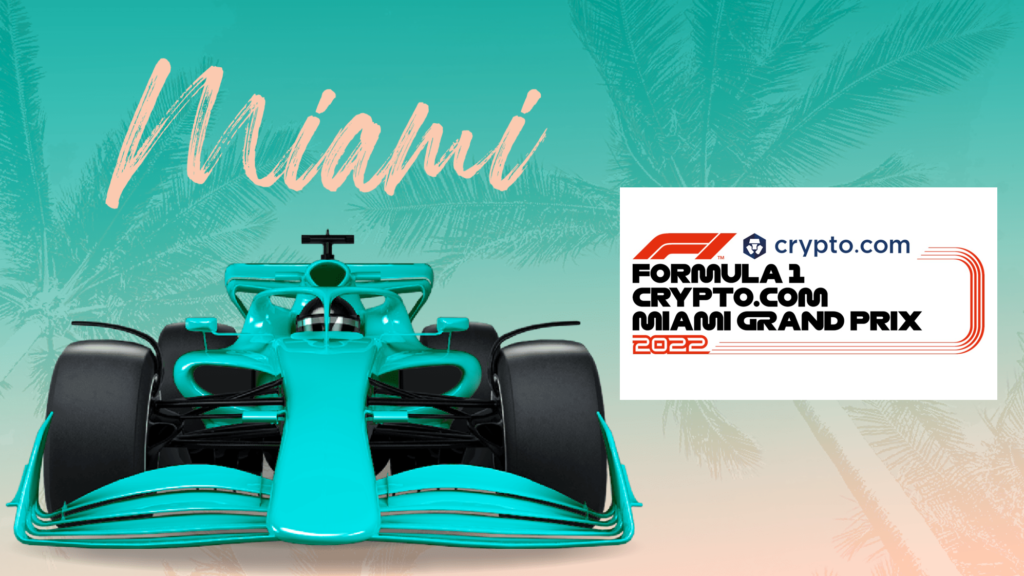 The confluence of crypto + sports steps on the gas. 
Crypto.com was named the official title partner of the Formula 1 Miami Grand Prix. 
The inaugural Crypto.com race will occur on Sunday, May 8th, 2022. 
The exchange secured naming rights to the race for the next 9 years claiming coast-to-coast ad space.
📺 It's Probably Nothing… 
YG released a music video for his latest single, Scared Money ft. J. Cole, Moneybagg Yo.
The video secured more than 4M views in less than a week upon release and featured a clip of YG checking his bitcoin balance. 
It's probably nothing…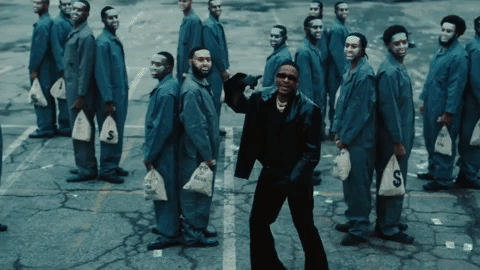 🏜 Desert Oasis
Here's a hilltop home outside of Moab, Utah.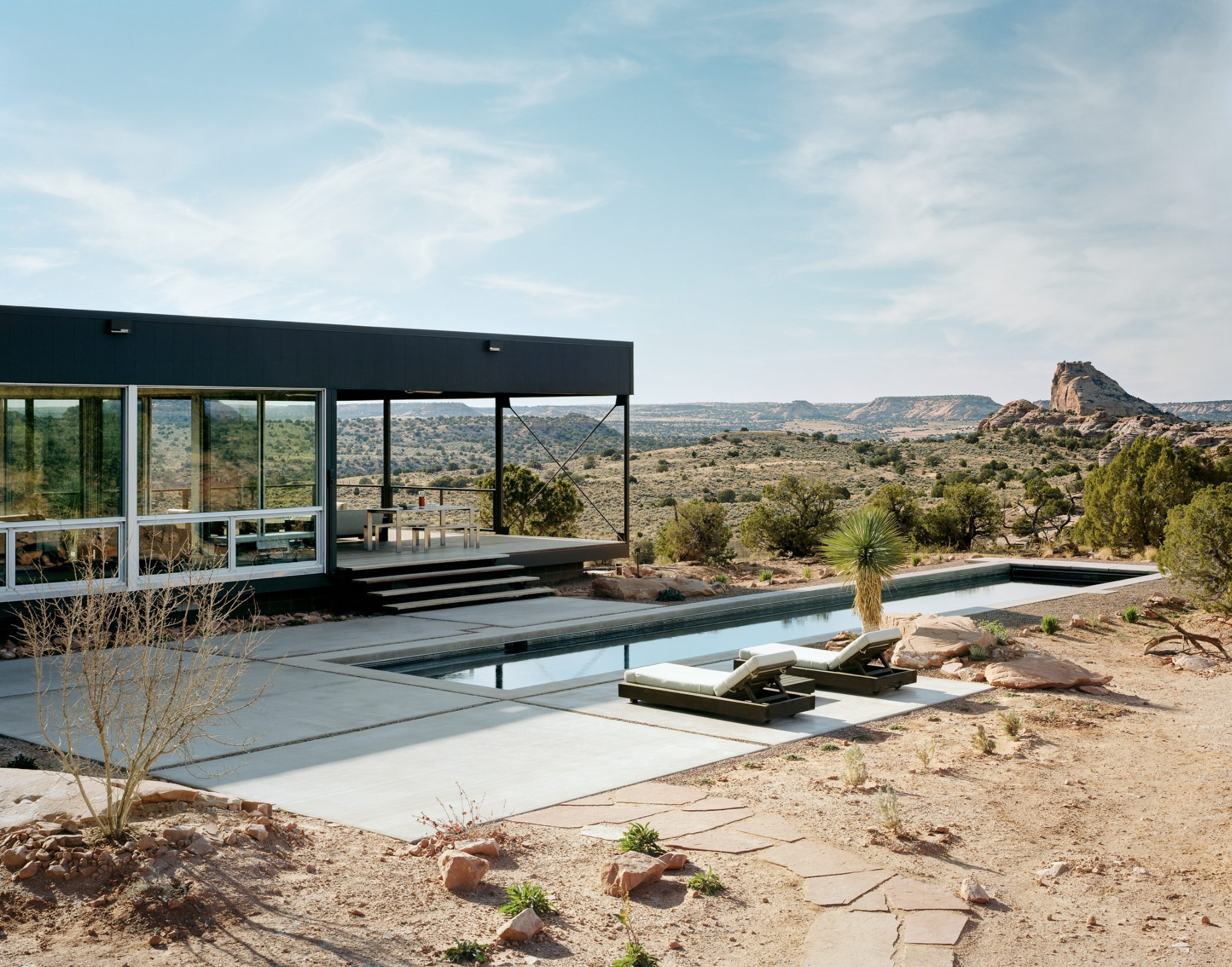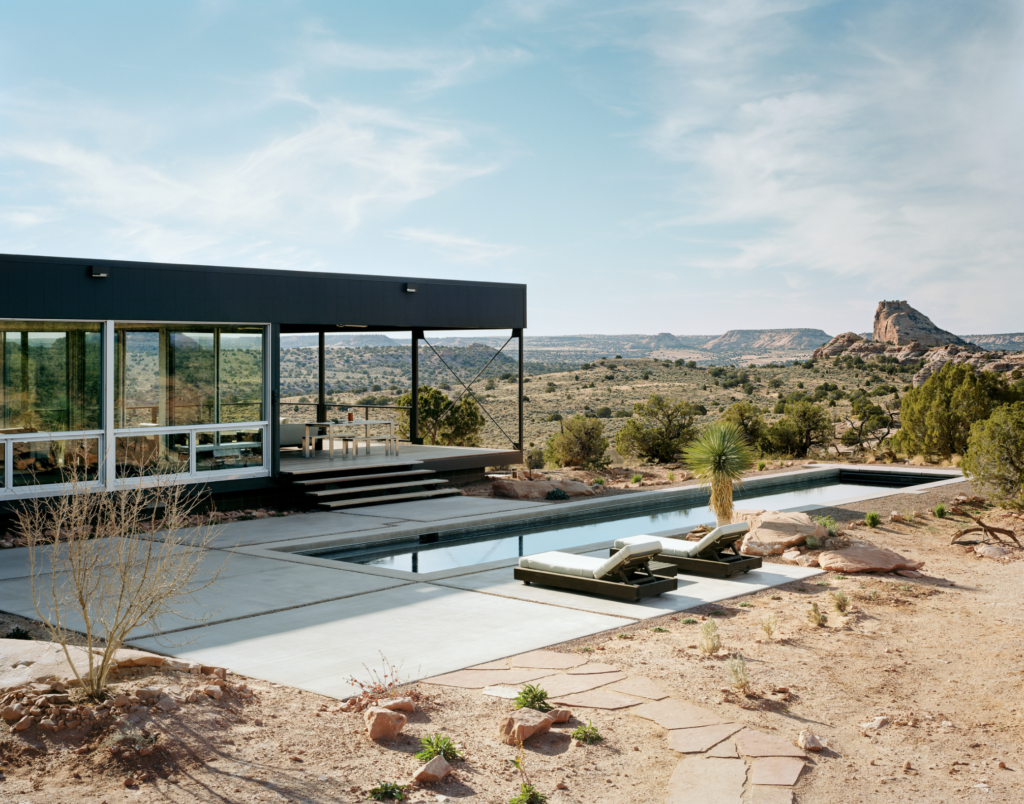 Magnificent.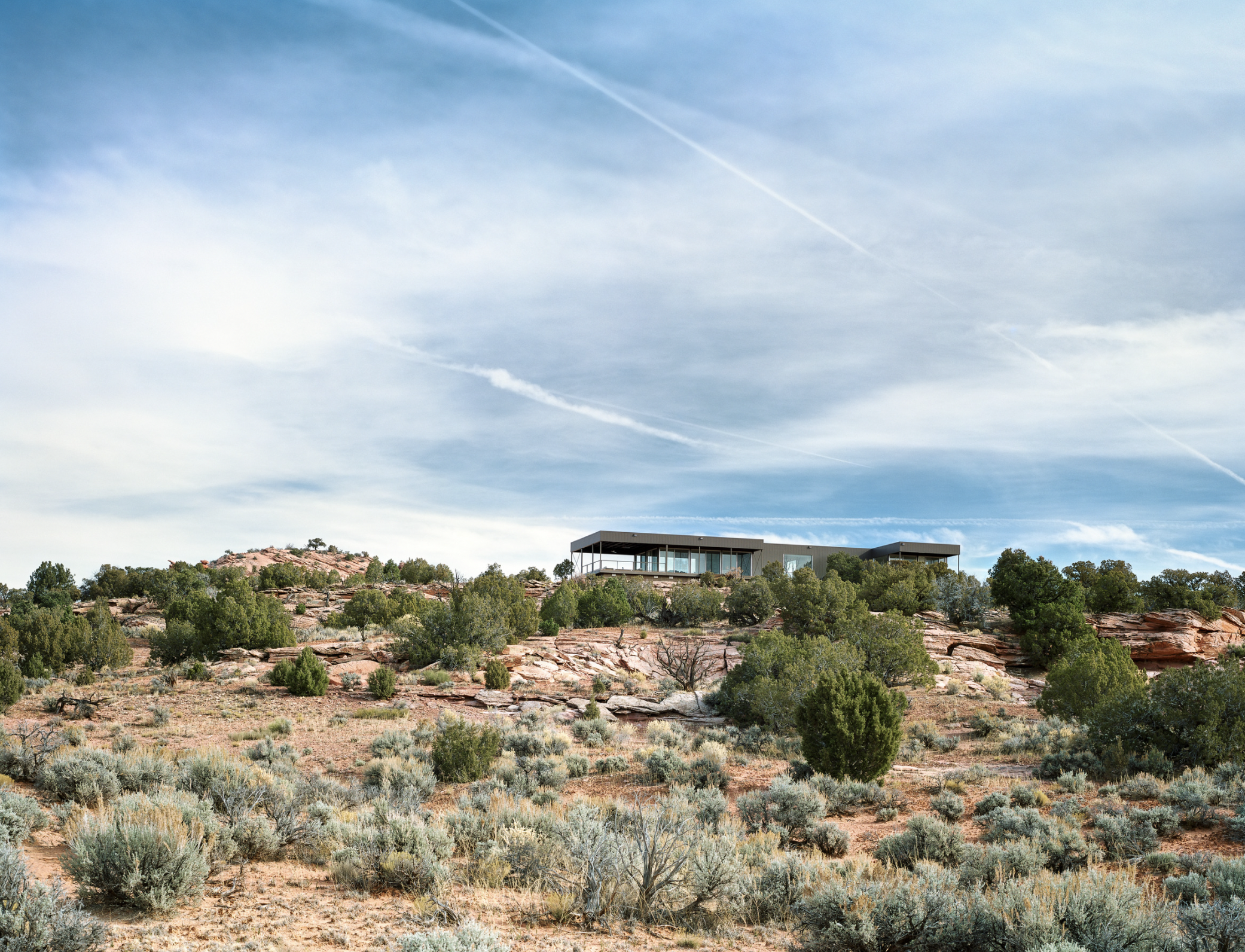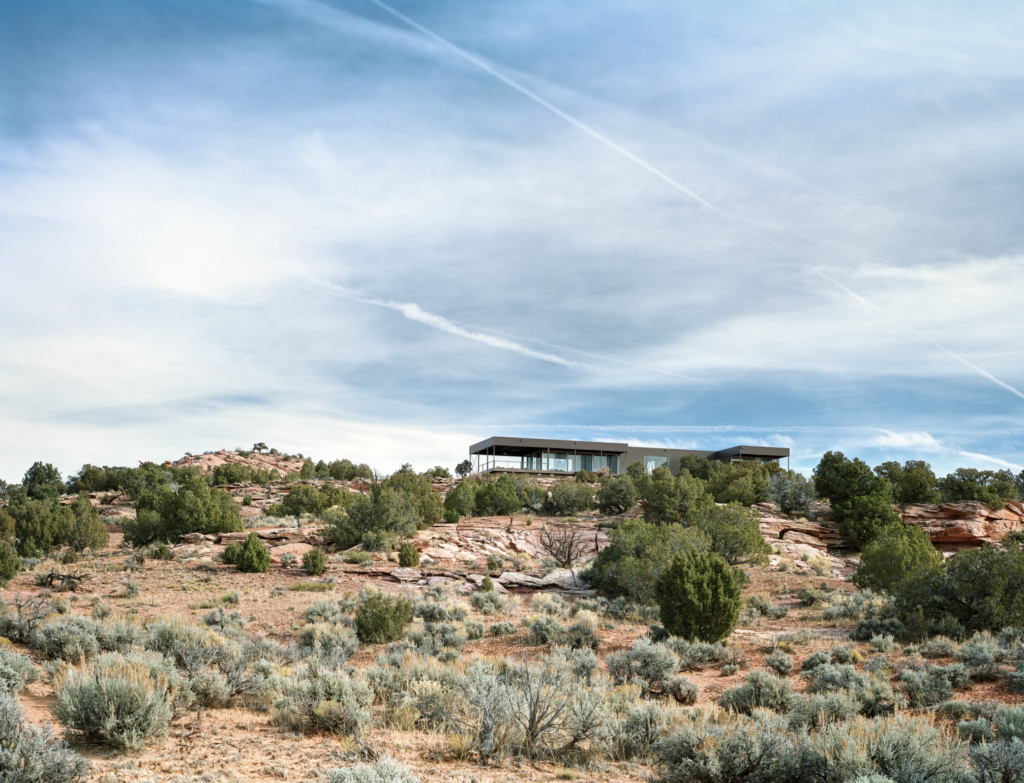 📰 Stories You Might Have Missed 
Orange Pilling the IMF with Jack Mallers — What Bitcoin Did
Gaming giant Zynga plans to launch NFT-based game this year
Tennessee lawmaker proposes allowing the state to invest in cryptocurrencies and NFTs
Revolut seeks senior blockchain engineers amid token rumours
Metaverse Land Investor Everyrealm Raises $60M Led by Andreessen
Ethernity Raises $20M for Ethereum Celebrity NFT and Gaming Push
Satoshibles Is First NFT Collection to Bridge Between Ethereum and Bitcoin via Stacks
Robinhood Plans to Be 'Crypto First' in Global Expansion Push
Creator of Vine and Loot raises $12 million for decentralized sci-fi project
OpenSea launches venture arm, NFT ecosystem grant program
Gucci plans virtual world for Gen Z on The Sandbox | Vogue Business
Super Bowl betting is expected to top $7.6 billion. 
IOC launches Beijing Olympics-themed mobile game with NFTs
FTX Will Give Away Bitcoin During the Super Bowl—But There's a Catch
YouTube sees 'incredible potential' in Web3, NFTs and blockchain tech
Polygon raises $450M from Sequoia Capital India, SoftBank and Tiger Global
SpaceX loses 40 Starlink satellites to a geomagnetic storm
Souhaïb Ghanmi uses animal bones to form Elos sockets and switches
Cake releases anti-poaching motorbike for South African park rangers
Six architecturally significant ski jumps from around the world
The restaurant kamakura village features 20 pop-up igloos
This net zero retreat by studio schicketanz blends into the california coast
WWF Drops NFTs Following Environmental Criticism
India Central Bank Governor: Crypto Is 'Big Threat' to Financial Stability
Why Your Car Might Be Worth More Today Than When You Bought It
Apollo Nears $2.3 Billion Deal for Worldline's Terminal Business