Quarterly Crypto Price Review with All Star Charts
Grilling Sardines with friends by Elle Hughes
Good Morning Everyone –
This week, we made a video with JC Parets, better known as All Star Charts, and reviewed the long-term price and market cap action in the crypto space.
JC is a technical analyst who studies price behavior obsessively and he is as sharp as they come.
We chose the end of the quarter to publish this segment, because it is a good time to back up the lens and observe big picture trends without getting caught up in shorter term volatility.
More signal, less noise. 
Maybe we'll make this a regular quarterly thing. We hope you enjoy!
Here's a couple of the charts from the video: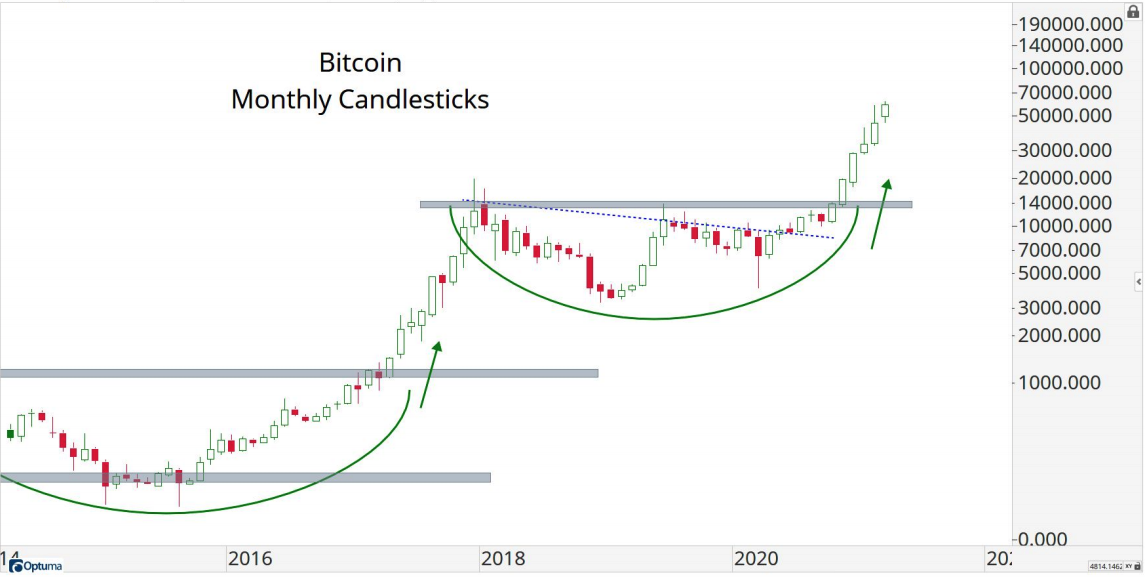 Here are the monthly candlesticks for Bitcoin. With March in the books, it has now risen 6 months in a row.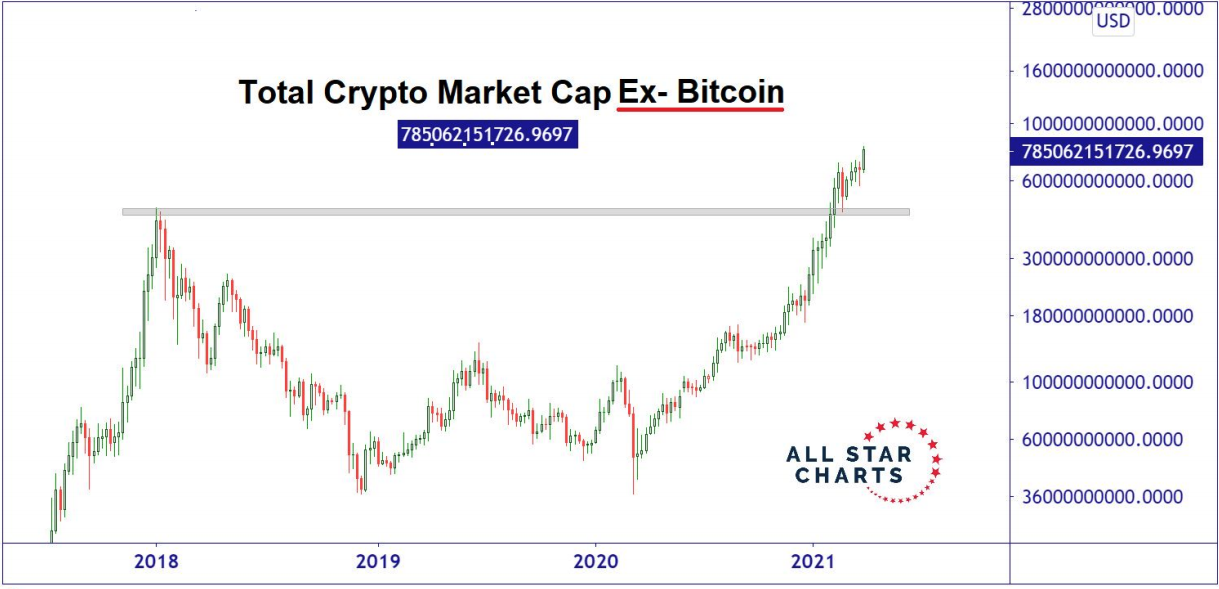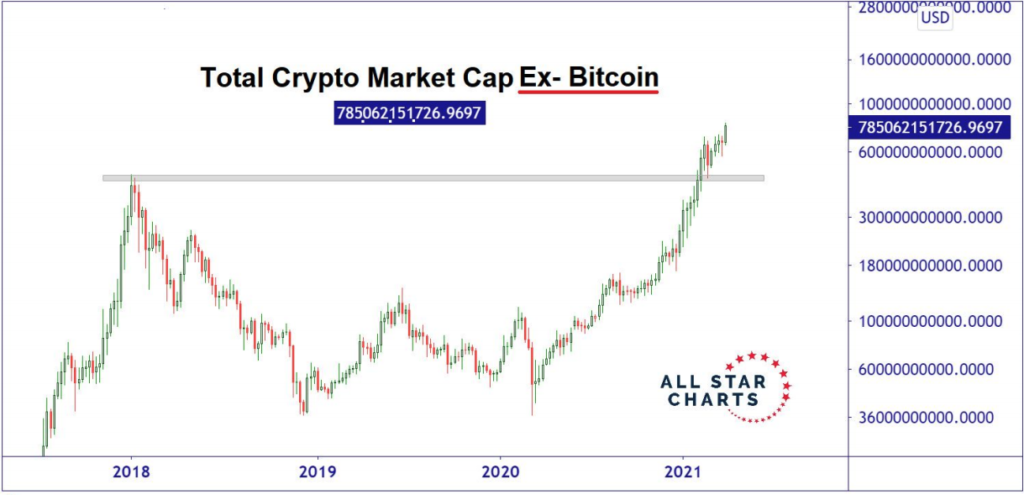 The rise in the market capitalization of digital assets, excluding Bitcoin, might suggest that the larger ecosystem is growing.