Plot Twist in the Biggest Crypto Hack Ever
Hey, y'all. Welcome back to Osprey Funds Weekend Recap. Let's dive in— 
NFTs Continue Their Epic Ascent
Last week, we discussed CryptoPunks and the NFT craze, and the whole thing continues to blossom. 
This week, DraftKings partnered with Autograph for select NFTs featuring iconic athletes like Tom Brady, Tiger Woods, Tony Hawk, Naomi Osaka, and Wayne Gretzy. 
Tom's first two NFT sets sold out in minutes and valuations post drop are rising fast. 
Brady's Ruby Premier dropped on Wednesday for $100 and is currently listed for $2,800. That's 28X in hours.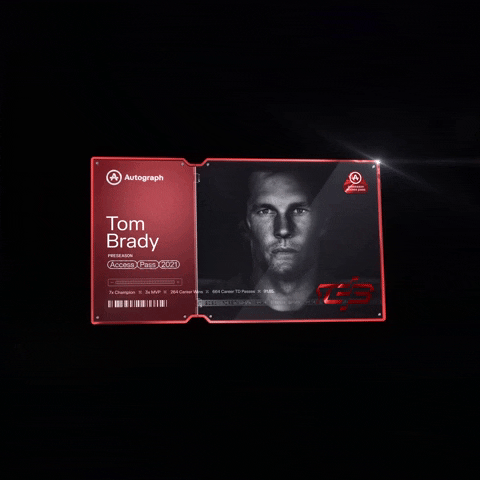 Wayne Gretzy's NFTs will be released next Tuesday, August 17th at 3PM ET. Don't be late, it might be great. 😉
It's not just athlete NTFs that are ripping…  
Bored Apes, Fortune Magazine, Pudgy Penguins, and Rocks (yes, you read that right) are all going bananas. It's glorious.


Here are some highlights—
Bored Ape NFT Sells for Over $1 Million in Ethereum as Market Floor Rises
Fortune raises over $1.3 million in NFT sale of its latest issue's cover
Pudgy Penguins NFT Craze Takes Flight as Daily Volume Tops $11M in Ethereum
People are buying $200,000 NFT rocks
And Packy McCormick had a great piece on analyzing NFTs as social networks using the Status-as-a-Service framework. Check it out. 
Hacker with a Heart?
One of the largest crypto hacks in history occurred this week and, incredibly, it looks like the culprit might return the stolen funds.
The crypto crook took $600M from the Poly Network, a technology "built to implement interoperability," but has already returned more than half of the funds and has promised to return the rest. 
Supposedly, the hacker was "simply having fun," while also uncovering the vulnerability of the network. 
In an incredible interview, the hacker said it's not about the money, 
I prefer to stay in the dark and save the world.
When asked why they returned the stolen funds, 
That's always the plan. I am not very interested in money! I know it hurts when people are attacked, but shouldn't they learn something from those hacks? I announced the returning decision before midnight so people who had faith in me should had a good rest 😉
Check out the full Q&A here. It's incredible.
Some Good Reads 
Fred Wilson, co-founder of Union Square Ventures, wrote an incredible piece about the status of crypto investing. The VC used a football analogy to explain how he invests in new things. Fred said,  
I like to think of investing in new things a bit like a football running play. Imagine you are the running back. You've been handed the football and you are looking for a hole to open up and run through. What you really want is some running room beyond the opening… 

I've always thought the (crypto) opening would be at the intersection of gaming, online communities, and social networks. Why? Because those are the mainstream consumer experiences where geeks tend to be the first adopters.
This week, Ben Carlson, portfolio manager at Ritholtz Wealth Management wrote about the Mona Lisa, Pop Culture & NFTs.
Ben shared, 
If you're in crypto or tech you have to be optimistic about this stuff. That's in the tech contract. Everything deserves the benefit of the doubt.

If you're not in crypto or tech you have to think this stuff is ridiculous.

And it is ridiculous.

People are spending six, seven, even eight figures to buy a JPEG.

But you know what else is ridiculous? Human beings.

We do all sorts of crazy stuff all the time. We're superstitious. We're status-seeking. We're emotional. We buy stuff and make decisions that seem ludicrous to outside observers on a regular basis.

Now, the tech people who are into this stuff would tell you this makes sense when compared to the world of art.

Why does art have value?

Because people ascribe value to it. Because it's scarce. And because it signals to other people how rich you are.
Venmo Cash Back to Crypto
Venmo announced that it will offer 'Cash Back To Crypto' for its credit cardholders. 
Customers can enroll in automatic crypto purchases using cash back earned from their card purchases.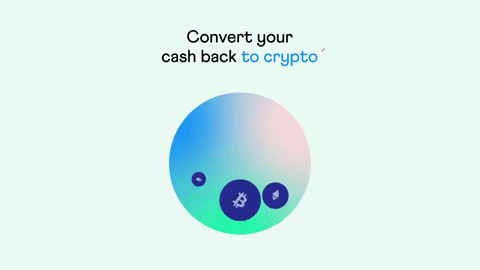 Venmo SVP and GM, Darrell Esch, shared, 
The introduction of the Cash Back to Crypto feature for the Venmo Credit Card offers customers a new way to start exploring the world of crypto, using their cash back earned each month to automatically and seamlessly purchase one of four cryptocurrencies on Venmo. (Bitcoin, Ethereum, Litecoin and Bitcoin Cash)
If you are a Venmo Credit Cardholder, the feature is ready to rock and roll. 
AMC To Accept Crypto 
AMC Movie Theatres announced that it will begin accepting Bitcoin for tickets and concessions purchased online before the end of 2021. 
The memestock reported earnings on Monday and AMC chairman and CEO Adam Aron shared, 
AMC is hereby formally announcing on this call that by year's end we will have the information technology systems in place to accept bitcoin.
Too bad $DOGE didn't make the cut. 😉
Philipp Plein, Crypto King
Philipp Plein became the first major fashion brand to accept crypto payment.
Its website features a dedicated crypto page titled "Philipp Plein Crypto King" with an easy guide on how to pay with digital assets.
If you're in the market for $6,300 bedazzled sneakers, this might be the move.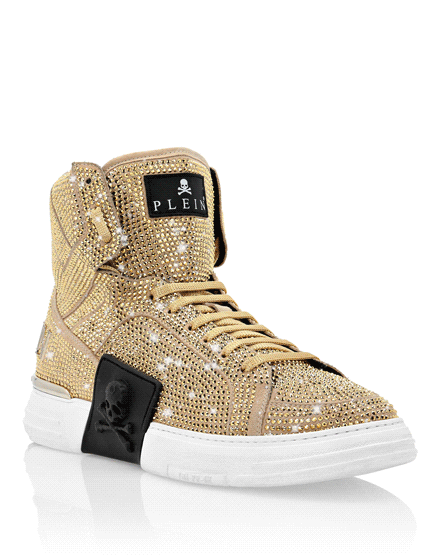 We'll pass. 
Although Plein is the first fashion label to accept crypto, other brands have jumped on the digital asset bandwagon. 
Check it —

A Unicorn In India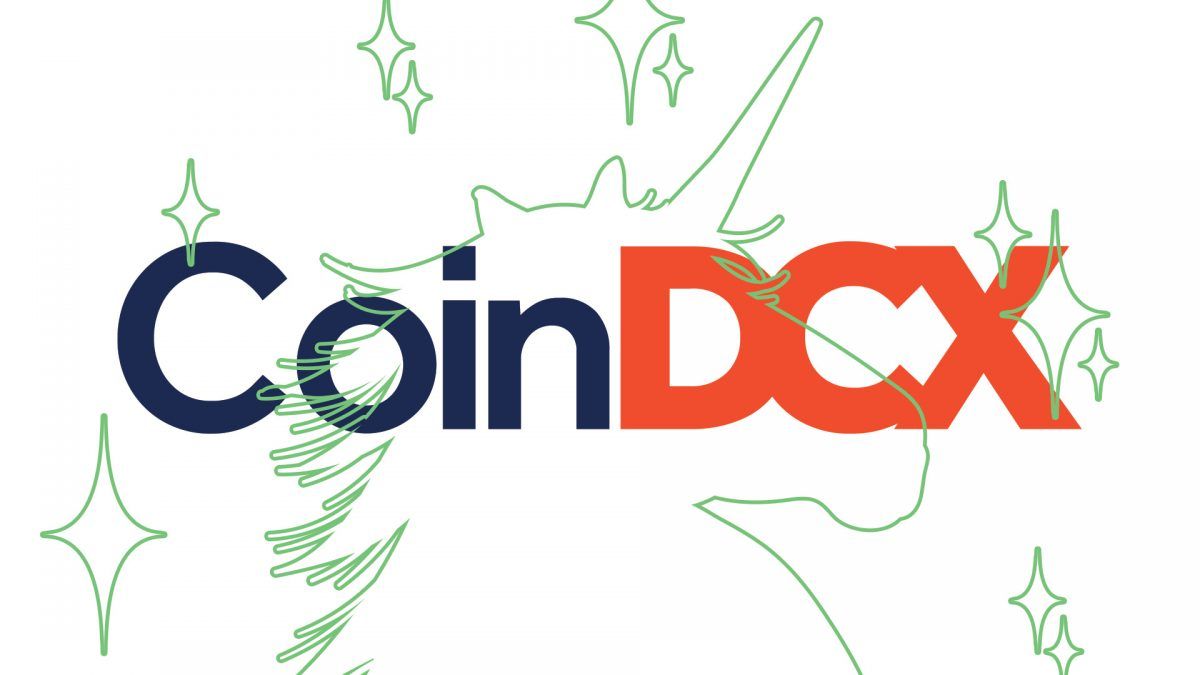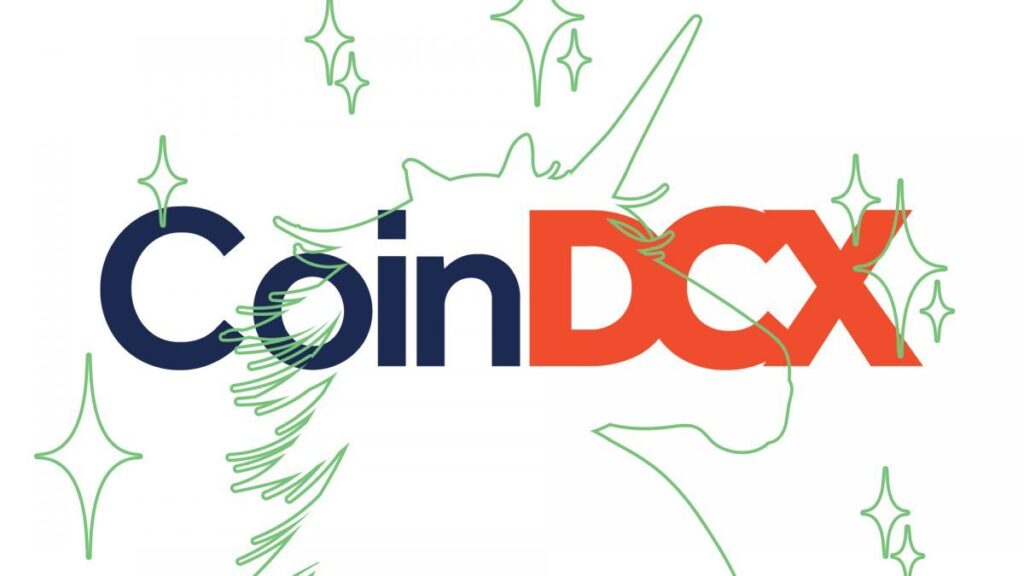 Indian crypto exchange CoinDCX is the country's first crypto unicorn. The company reached the milestone after its Series C funding led by Facebook co-founder Eduardo Saverin's B Capital. 
CoinDCX Co-founder and CEO, Sumit Gupta shared,
Demand for crypto as a trading option is rising in India, and CoinDCX wants to expand its user base and grow its operations.
Well done, CoinDCX. Continue to crush it. ?
Stories You Might Have Missed
Bitcoin: The Future of Money? — The Jordan B. Peterson Podcast
Crypto and Taxes: What You Really Need to Know
Polygon acquires Hermez; the projects are merging their tokens
Crypto & The Infrastructure Bill — a16z Fact Sheet
Regulatory Nightmares — Investor Amnesia
Messi receives crypto fan tokens as part of his PSG package
Blockchain-based digital art installation to launch on Vancouver bridge The Kusama Network is taking the
Reddit Now Valued at $10 Billion Amid Ethereum Token Rewards Push
Troop of Bored Ape NFTs Rises Above the Competition, BAYC Donates $200K in ETH to Orangutan Outreach
Artcrypted Gallery: Meet the Most Successful Mexican Crypto Art Gallery | Marketing 4 Ecommerce
President of Argentina Open To Adopting Bitcoin As Legal Tender