Hey, y'all. Welcome back to Osprey Funds Weekend Recap. Let's dive in—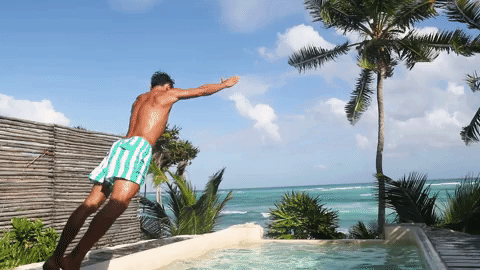 ? I'm Not Missing This — Steve Cohen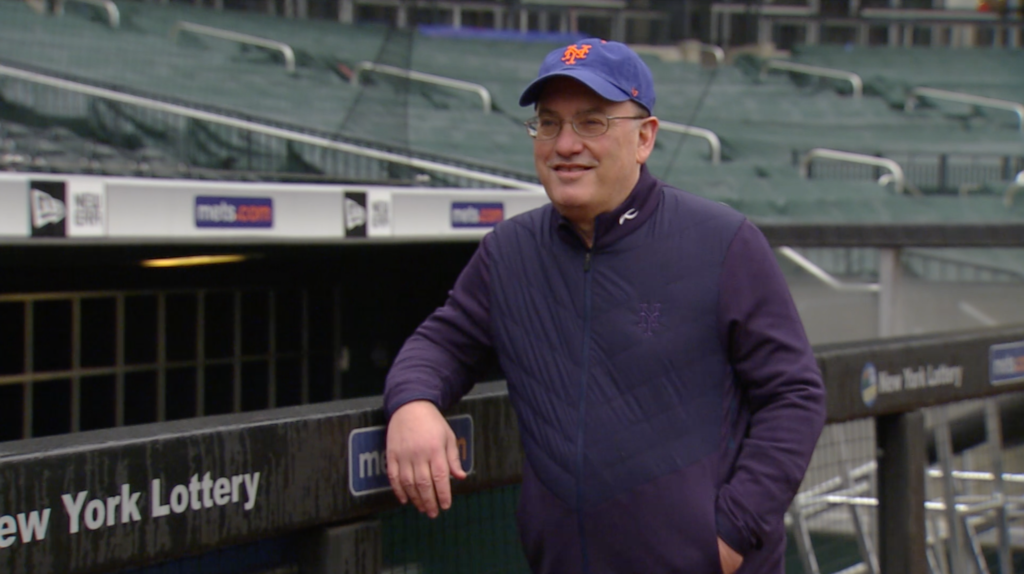 Steve Cohen's Point72 Ventures closed its first crypto investment, leading Messari's $21M Series A Round. 
Messari.io is a web-based platform that offers research and analysis for digital assets — think Koyfin for crypto.
It's a super slick site. Check it out —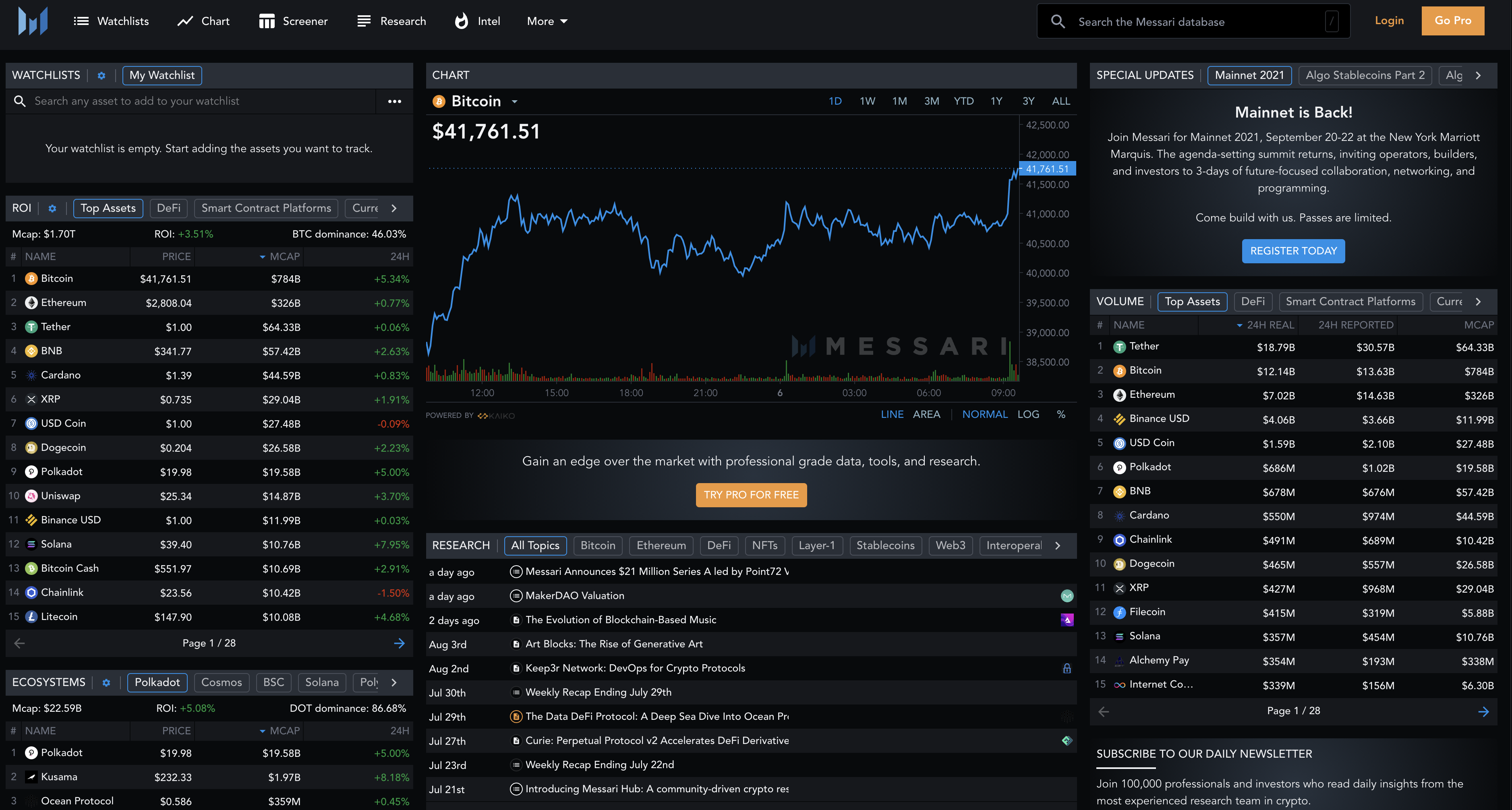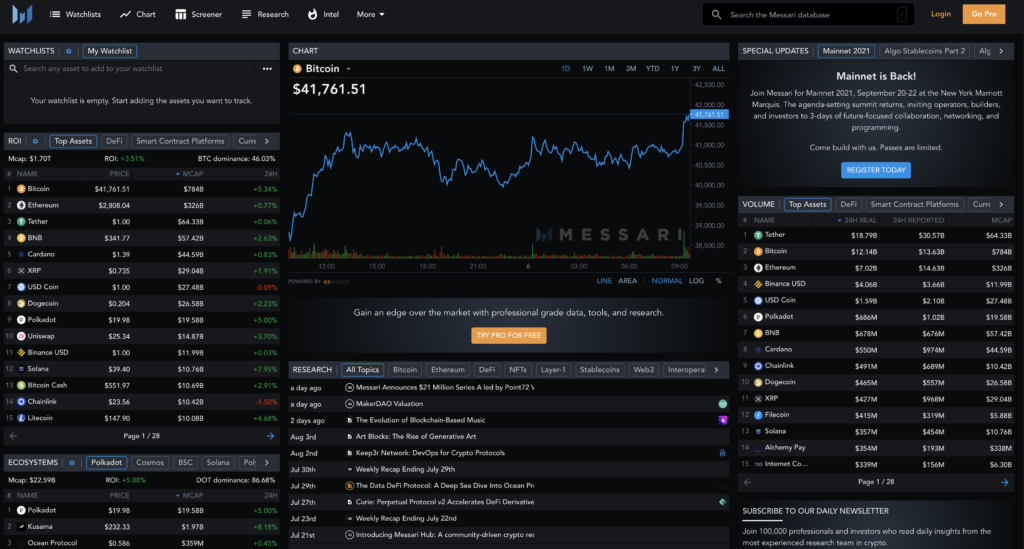 When asked about the deal, Cohen said, 
I'm not missing this. 
? ETH London Hard Fork — So What?
Ethereum's "London Hard Fork" was activated this week. 
The network upgrade features five new Ethereum Improvement Proposals (EIPs) to enhance  user experience, value proposition, and then some. 
Most notably, EIP 1559 replaces, "Ethereum's auction-style fee market with an algorithm that automatically sets the gas price." 
There's a lot of moving parts so we asked Osprey Funds Head of Research, Bill Birmingham, to contextualize. He said, 
The fact that this got done without a crisis is the most important, and probably least discussed part of the London Hard Fork. 

Yeah, it brings visibility and stability to gas prices, but there are still many outstanding issues with Ethereum that need to be solved before you can say the protocol is cutting edge again and not just living off network effects. But the community got this done, which says a lot about the durability of blockchain technology. 

What we witnessed is a decentralized system self-adapting to a major issue without a schism. Show me where else that has happened? Change is either enforced top down and the players fight like dogs to capture that decision making authority before they lose, like the current financial system, or change is unacceptable, and the system splinters itself to bits.

One small step for Ethereum, one giant leap for decentralized upgrades. 
Thanks, Bill!
For those interested, here's a primer on what a hard fork is.
? CryptoPunks, WTF…?
CryptoPunks are crazy. 
Decrypt reports that the cheapest 'Punk' available for purchase is now more than $100,000 worth of ETH. 
Here's a CryptoPunks sales chart via degendata.io. Sales volume is ripping higher along with prices.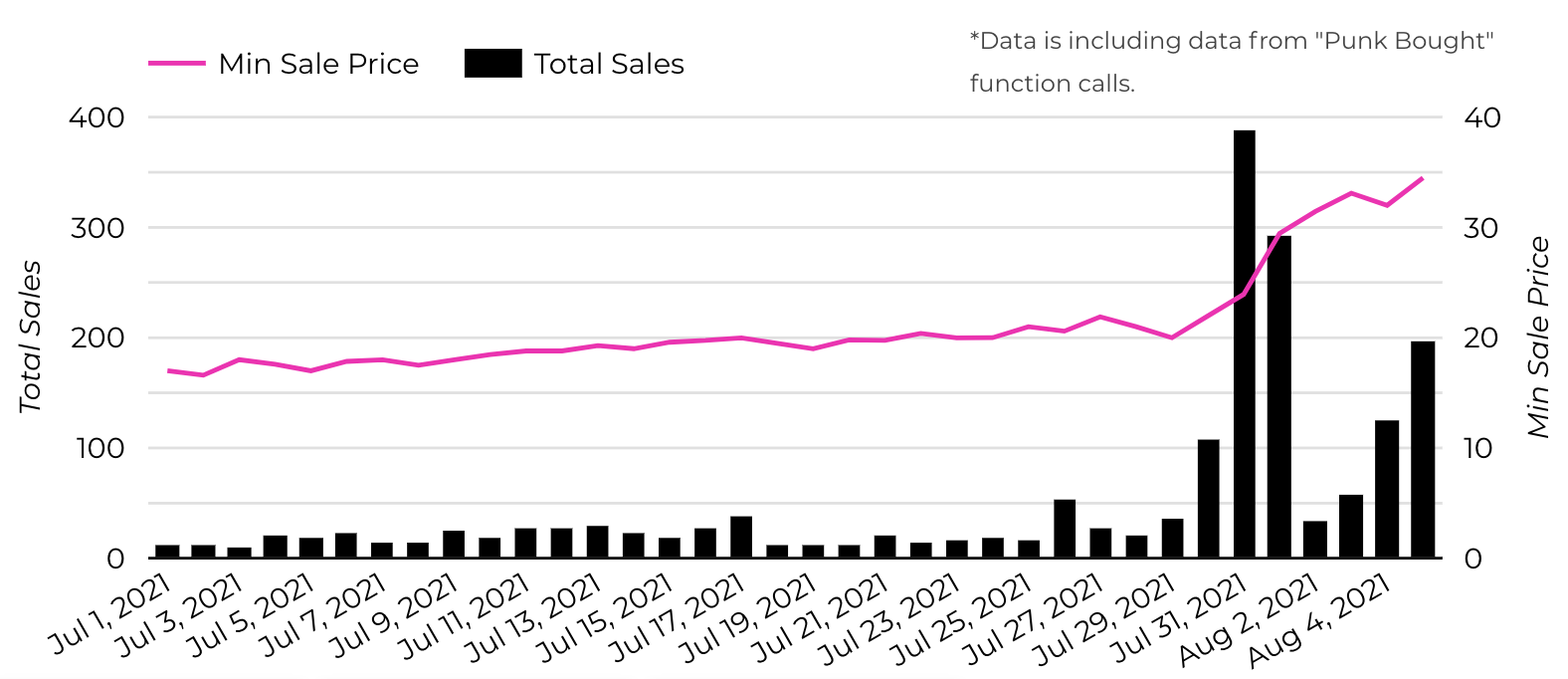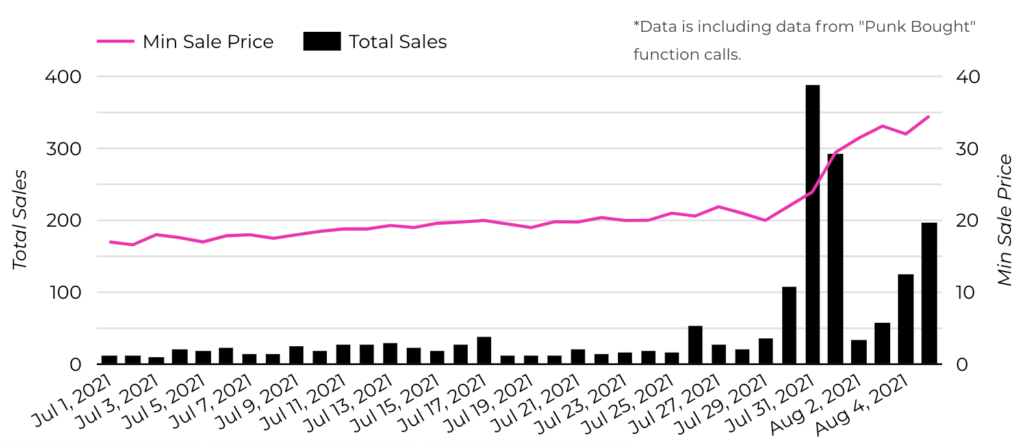 Jay-Z's on board. The mogul changed his Twitter profile pic to a CryptoPunk.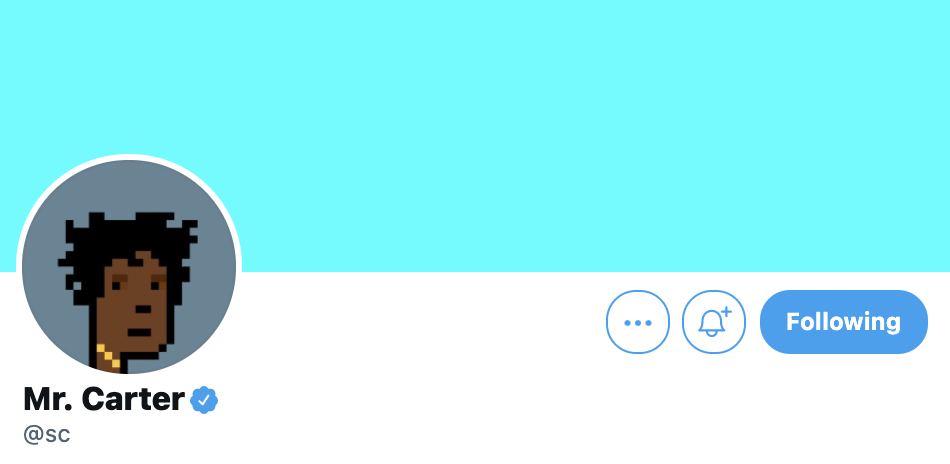 Christie's will auction a set of rare NFT's later this year including CryptoPunks, Bored Apes, and Meebits.
But it's not all cupcakes and rainbows, some poor soul fat fingered the sale of this 'Punk' for less than a penny. It previously sold for $69,000. oof — you hate to see it.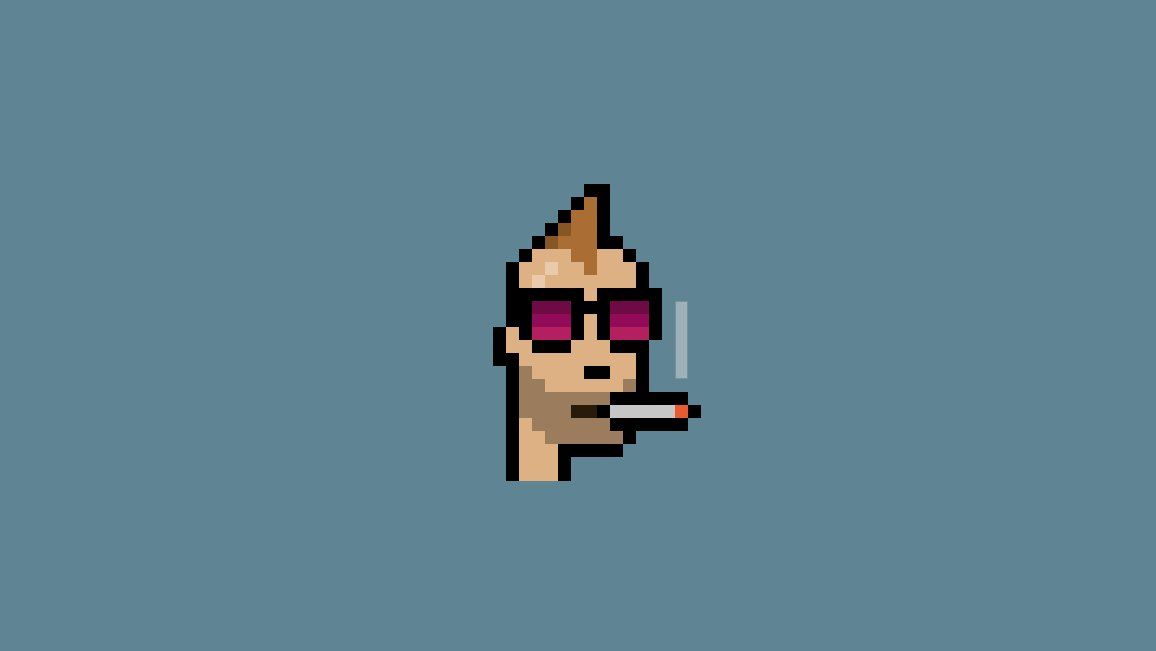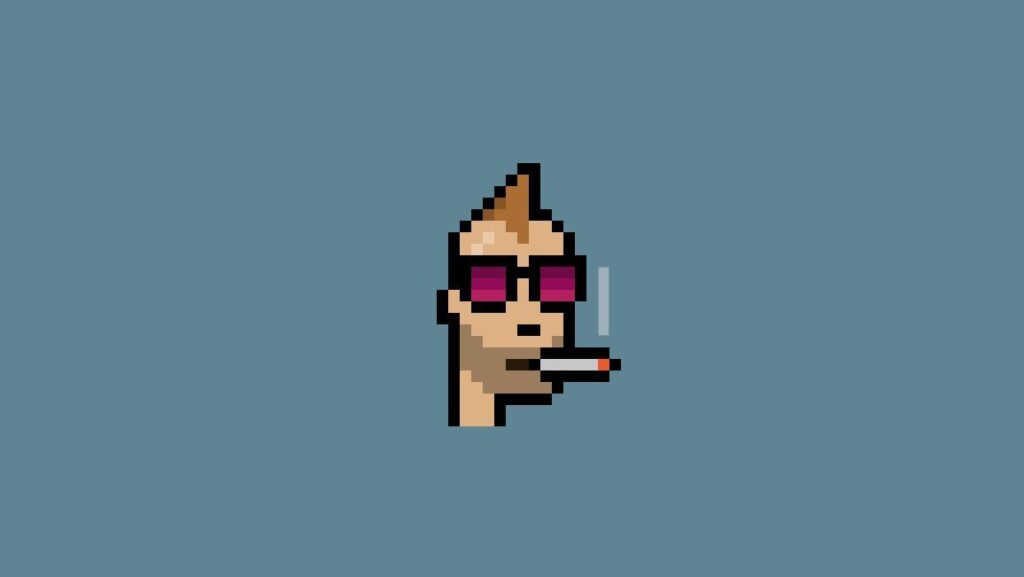 For more info on CryptoPunks, here's a classic clip from 2018 via Hashoshi.  At that time, the rarest Crypropunks were selling for a mere $5,500.
? When The Metaverse Meets IRL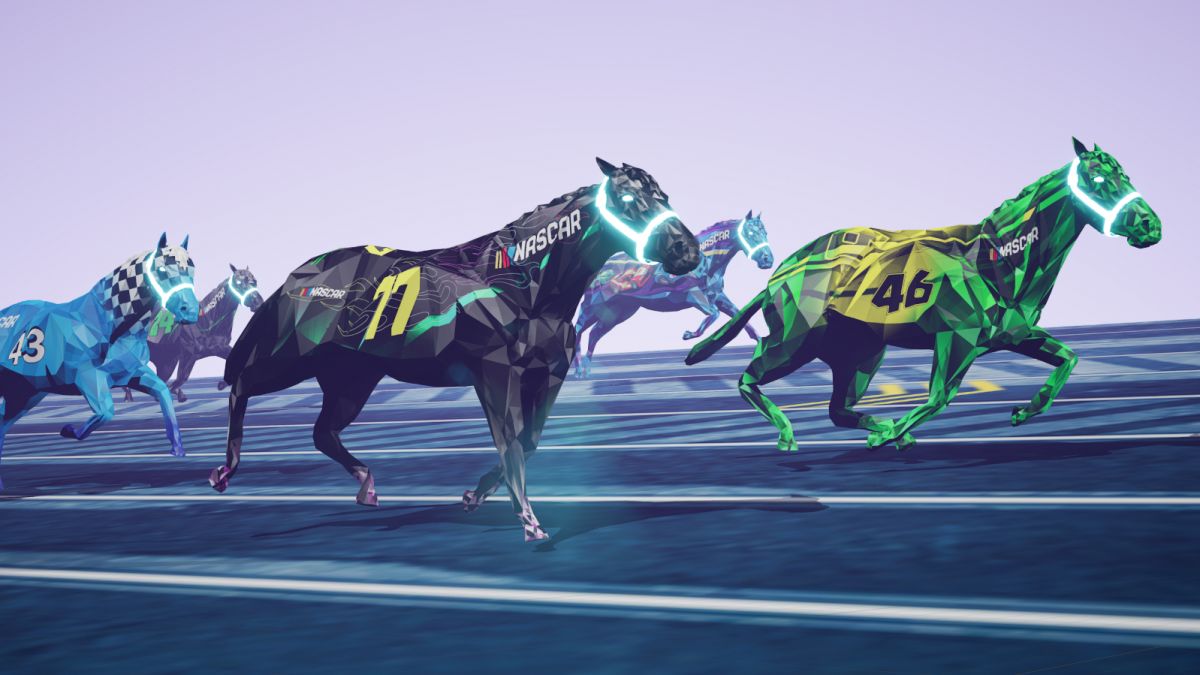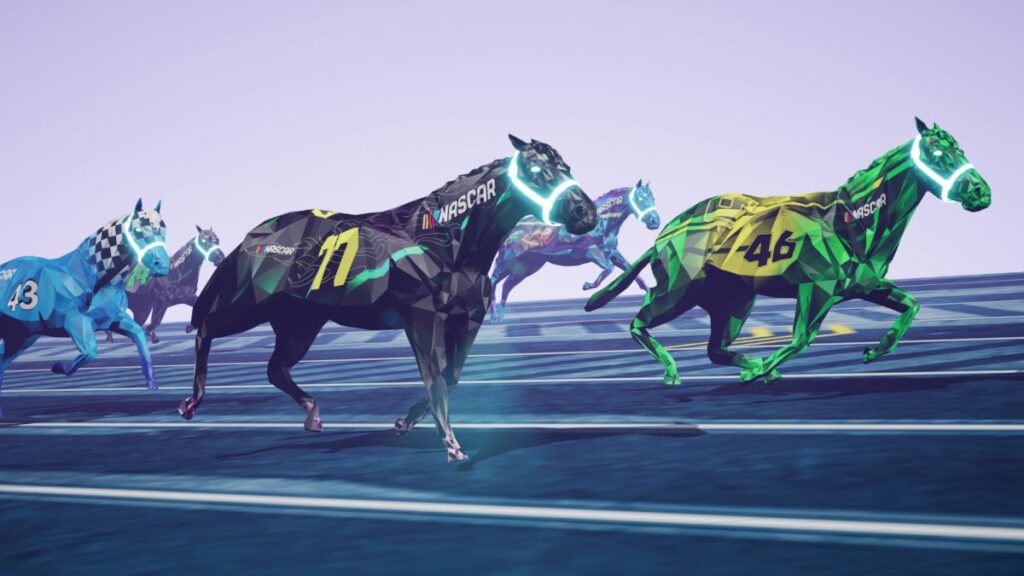 NASCAR teamed up with ZED RUN, the blockchain-based digital horse racing game, to create a "brand new, futuristic fan experience."
The deal is not done and you love to see the metaverse collide with IRL institutions.
ZED RUN just seems like it's everywhere.
NASCAR Chief Digital Officer, Tim Clark, commented, 
We're bullish on the idea that there is going to be this notion of the metaverse, where a virtual version of yourself will exist and be able to move around in that environment and ecosystem. How that is going to proliferate itself across NASCAR is very much a long-term play for us.
? National Crypto Continues Apace 
More nations are making moves to crypto.
The leading opposition party in Spain, Partido Popular, introduced a bill to allow mortgages to be paid via cryptocurrency. 
If the law were to be implemented the legal category for cryptocurrencies would need to change from "means of exchange" to "means of payment."
Meanwhile, in South America, Uruguay and Venezuela are also searching for solutions. 
Uruguayan Senator Juan Sartori introduced a bill to regulate cryptocurrencies and enable businesses to accept crypto payments. 
This is not a proposition to use crypto as legal tender like we've seen in El Salvador, but baby steps… 
Venezuela will circulate its central bank digital currency (CBDC), the digital bolivar, in October. 
Along with the digital transition, the Central Bank of Venezuela will delete six zeros off its currency in an attempt to curb inflation. 
? Buy It with Bitcoin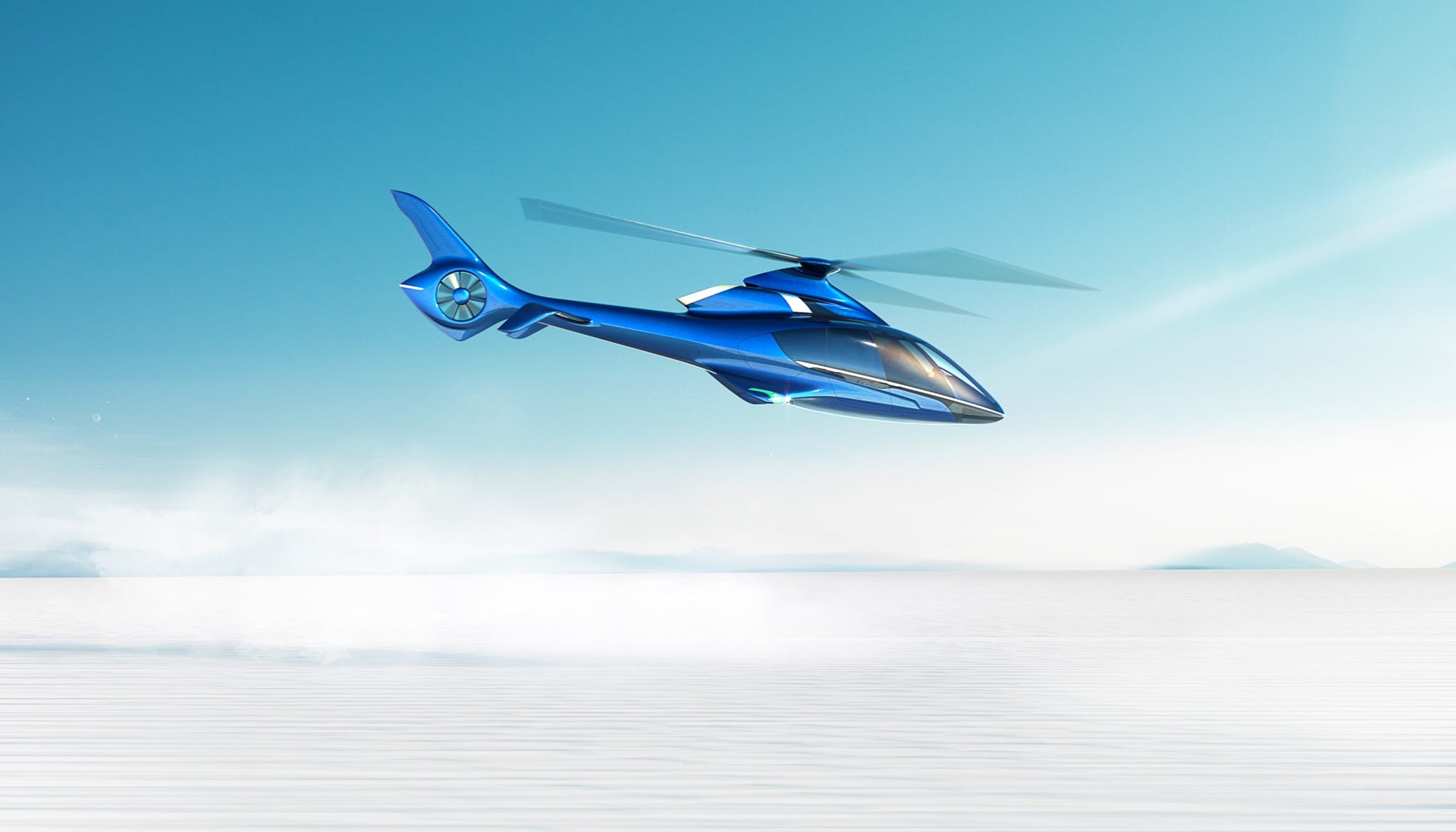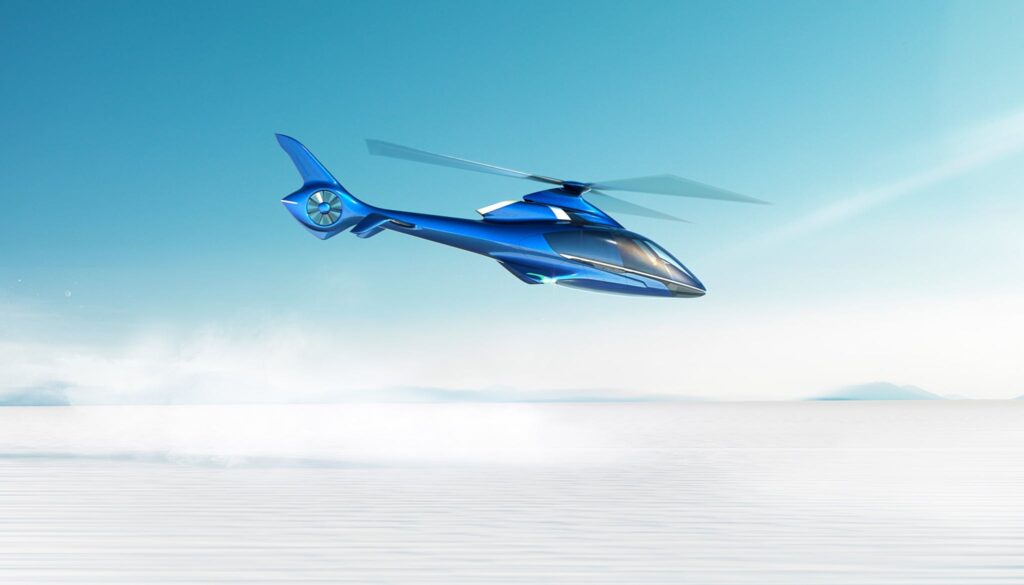 If you've crushed it in crypto and need some retail therapy we've got you covered. 
Hill Helicopters will accept Bitcoin for its HX50 helicopter.
The firm has already closed one crypto sale thus far. 
Jason Hill, founder and CEO of Hill Helicopters shared, 
In what was a first for Hill Helicopters, we have just accepted payment in Bitcoin from a client for the HX50 helicopter, with several more to follow. This was processed through CoinCorner, and represents an exciting new dimension to placing an order for this stunning luxury aircraft, one that will particularly suit private pilot-owners.
The HX50 starts at $690,000 USD — it's not for the faint of heart.
Here's Vertical magazine with more details.
? Osprey Insights
In case you missed it, we wrote about The Trail To Regulation in this week's Osprey Insights. 
Since we published the piece, Wyoming Senator Cynthia Lummis spoke on the Senate Floor about the Wyden-Lummis-Toomey Amendment. 
You can watch her 5-minute speech here.
? Toasted Subs via Crypto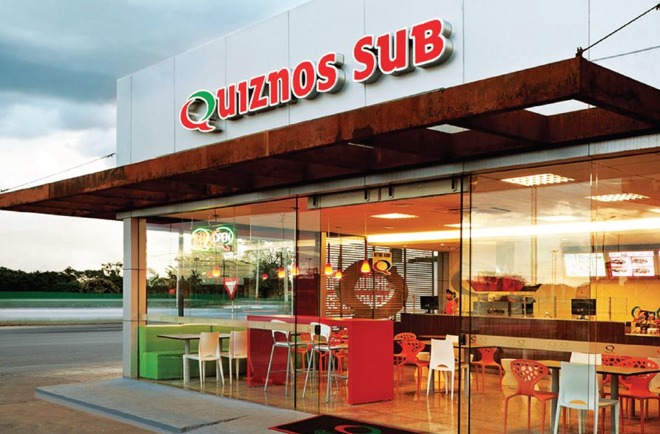 Toasted subs for crypto? Yes, please.
Quiznos, a Denver-based restaurant chain, will accept payments with digital assets later this month. 
The sandwich shop partnered with Bakkt to enable crypto transactions at select Denver locations. 
If you're flying through Denver International Airport (DIA) be sure to stop and snap a pic. This is historic. 
If the pilot runs well, Quiznos could expand crypto payments to its 250+ U.S. locations. 
Stay tuned — we'll share a brief report when the program is live.
? Listen to This… 
The Odd Lots Podcast is so good. This week, Joe and Tracy talk with FTX founder Sam Bankman-Fried and brilliant Money Stuff writer Matt Levine about crypto market structure and a lot more. This is a top-tier listen.
Blockworks interviewed Wyoming Senator Cynthia Lummis and touched on the $1T Infrastructure Deal, Knowledge of Bitcoin in the Senate, Fiscal Policy, Inflation, Regulation vs Innovation and more. 
When asked,
What's the actual level of crypto and Bitcoin knowledge by the folks who drafted the infrastructure bill? [4:40]
Cynthia shared, 
I fear that their knowledge is very basic, that they're applying concepts to non-fiat currency that they're used to applying to fiat currency and they don't understand the difference between the two. 

Instead of letting congress take a lighter footprint, with regard to the statutory and regulatory environment, I think they're taking a heavy footprint in the name of tax collections. 

They're saying digital assists are not reported. We're losing lots of tax revenue. This is bleeding tax revenue. We need to pay for this bill. 

It caused them to have a major influence in the drafting of this bill thus far. 
It's a great conversation, watch it here. 
Stories You Might Have Missed
Society Is in the Middle of a 'Technological Transformation,' Andreessen Says
New York City to Explore Blockchain for Preventing Deed Fraud in Land Sales
The Growth In Human Performance Optimization – by Joseph Pompliano
Sun, Sand, and NFT Tickets: Here Come DAO Music Festivals
Ethan Allen Drops 'ETH' Stock Ticker to End Ethereum Confusion
Coinbase is acquiring crypto data aggregator Zabo
Fidelity Takes 7.4% Stake in Marathon Digital
How to Start a New Country • 1729
Coin Metrics' State of the Network: Analyzing Tether and USDC Usage Patterns
Google's New Cryptocurrency Ad Policy Goes Into Effect – Featured Bitcoin News
Porsche to auction exclusive design sketch as a non-fungible token
L.A.'s First NFT Art Gallery Is Making Its Debut at L.A. Art Show
FTX is creating an NFT-focused sports and entertainment marketplace
"Some of the opportunities @BankofAmerica sees with El Salvador's #Bitcoin adoption:… "