Palantir Preps For Black Swans
Hey, y'all. Welcome back to Osprey Funds Weekend Recap. Let's dive in—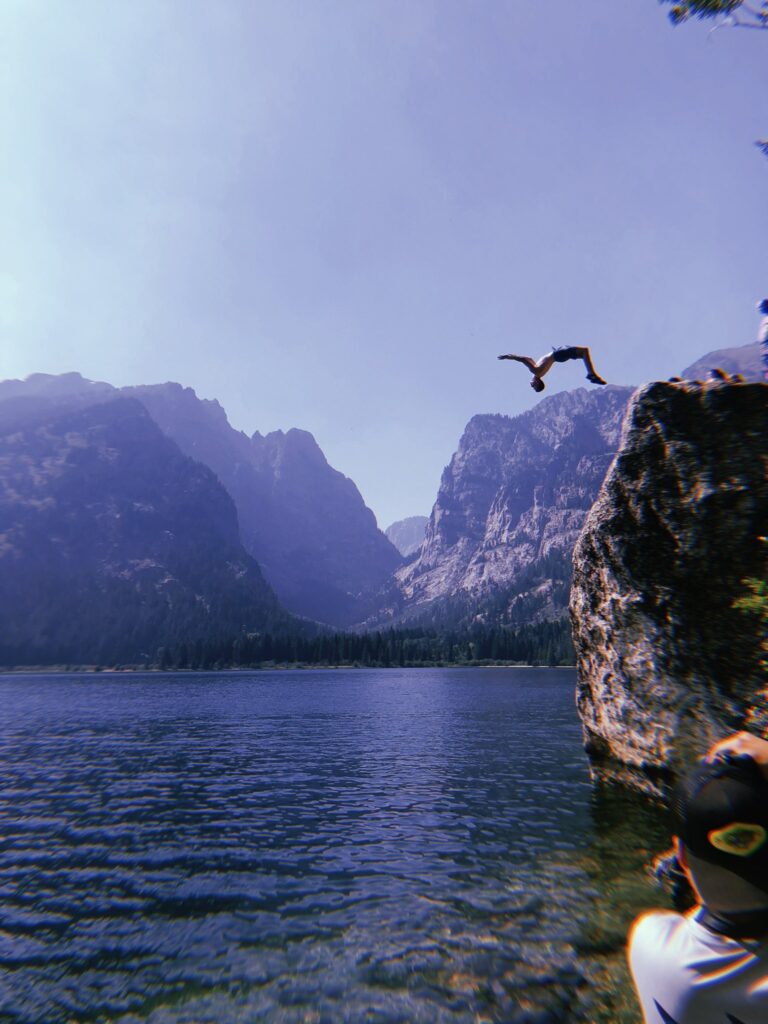 ? Coinbase Converts Cash To Crypto 
Coinbase announced it will buy $500M in crypto and allocate 10% of its profits to a digital asset portfolio. 
On Thursday, Brian Armstrong, Co-founder and CEO of Coinbase tweeted —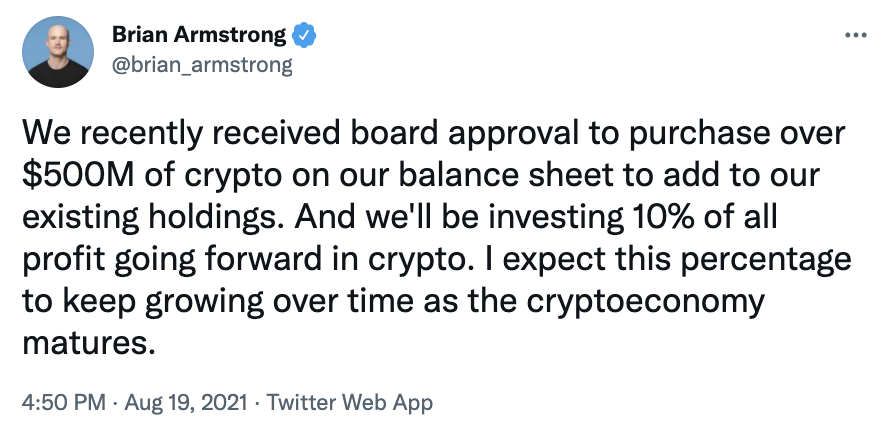 Read the company's blog piece here. 
▪️ Palantir Preps For Black Swans Events
Palantir announced that it will accept payments in Bitcoin and Gold.
The Colorado-based big data analytics firm said no one has paid in Bitcoin yet, however, COO, Shyam Sankar shared, 
You have to be prepared for a future with more black swan events. 
This gives us pause because these folks are integrating serious data for US intelligence and military agencies. If darkness is lurking, they know about it.
In addition to accepting Bitcoin, $PLTR shared that it purchased $50M in gold bricks and announced that it partnered with BlackSky to aid Government Agencies in predicting events. Who knows what they know, but we'll continue to keep an eye. 
? Paris Hilton On NFTs 
Jimmy Fallon asked Paris Hilton about NFTs during her appearance on The Tonight Show. Maybe he was testing her, but Paris nailed it.
She preached, 
An NFT is a Non-Fungible-Token which is basically a digital contract that's on the blockchain so you can sell anything from art to music to experiences to physical objects.
This wasn't Paris' first foray into the crypto-scene. She joined CNBC last April to talk about her upcoming NFT and investments in cryptocurrencies. 
Riffing off the appearance, Aubrey Strobel, head of Communications at Lolli, had the tweet of the week —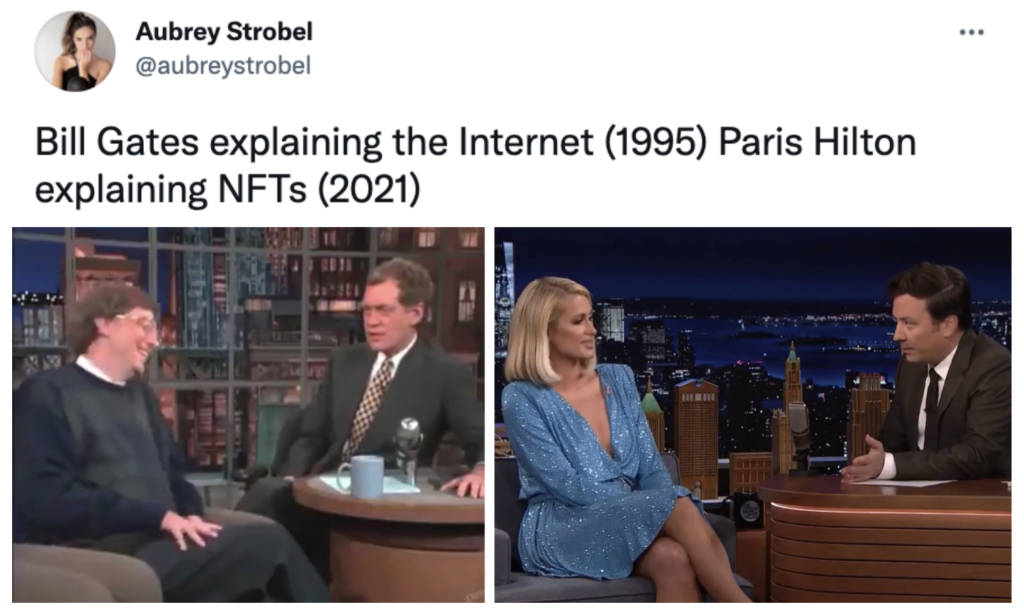 ?Crypto Trading Cards Circa 1993
The late genius Hal Finney had a brilliant vision for the future and was an early Bitcoin proponent, having received the first ever transaction from creator, Satoshi Nakamoto.
Here's a post Finney wrote in 1993 titled, "Crypto trading cards."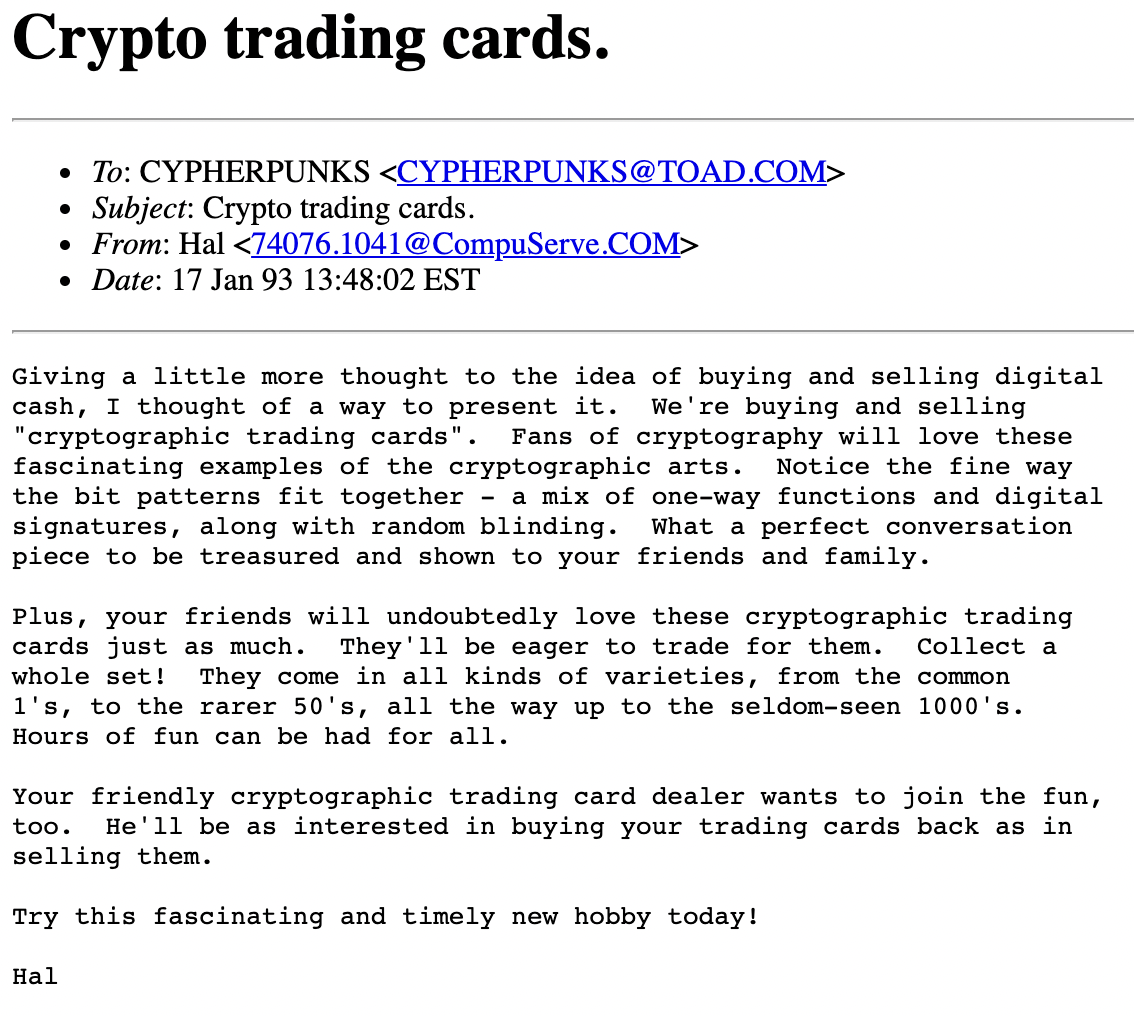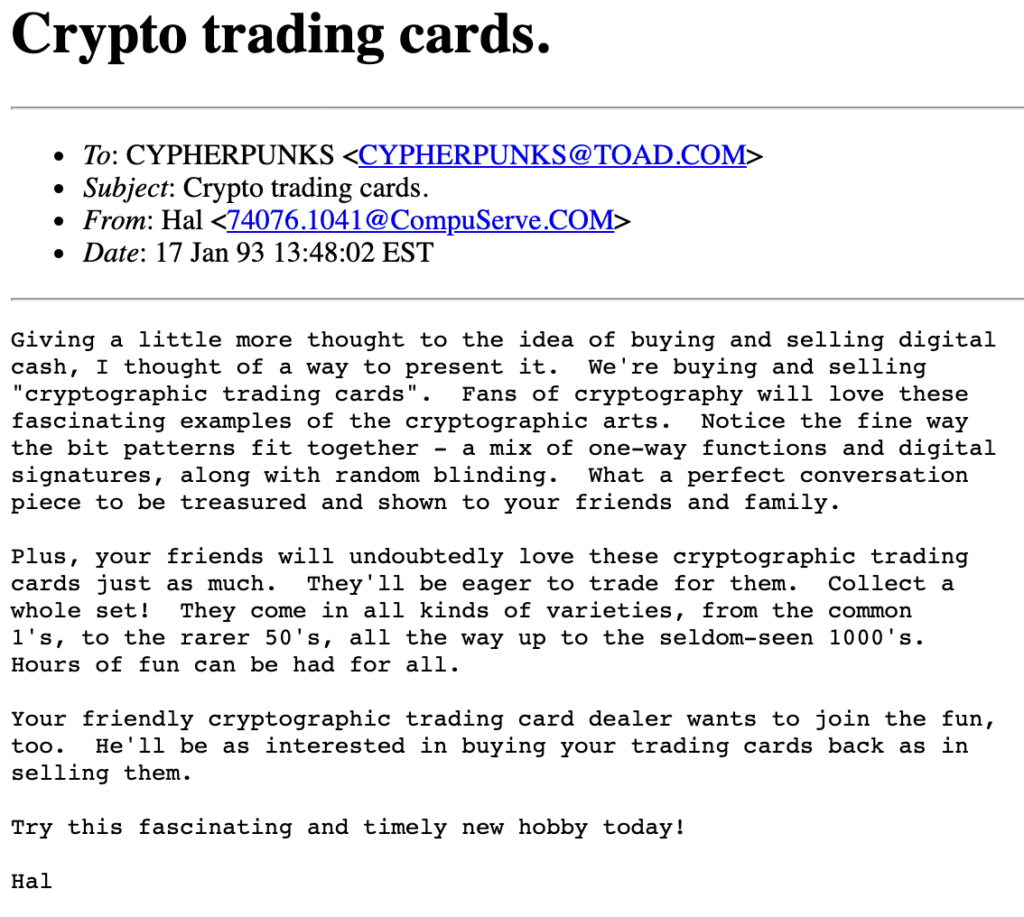 Click here to see his original post from January 17, 1993. 
? Some Good Reads
Chris Dixon, general partner at Andreessen Horowitz, shared an incredible thread dubbed, Blockchains are the new app stores.
He tweets, 
Programmable blockchains are interesting for the same reason mobile phones became interesting when they opened up development to 3rd parties via app stores. The best ideas tend to come from the fringes…

Social tokens are new ways for creators to make money online. They remove rent-seeking intermediaries and enable the development of mini-economies that grow along with the fan base… 

This is what working at the start of the S-curve feels like. Programmable blockchains are the computing frontier, as PCs were in the 80s, internet in the 90s, and mobile in the last decade… 
Read the full thread here. It's fantastic.
Justin Paterno is capturing the full flavor of the jpeg Summer in real time on his blog.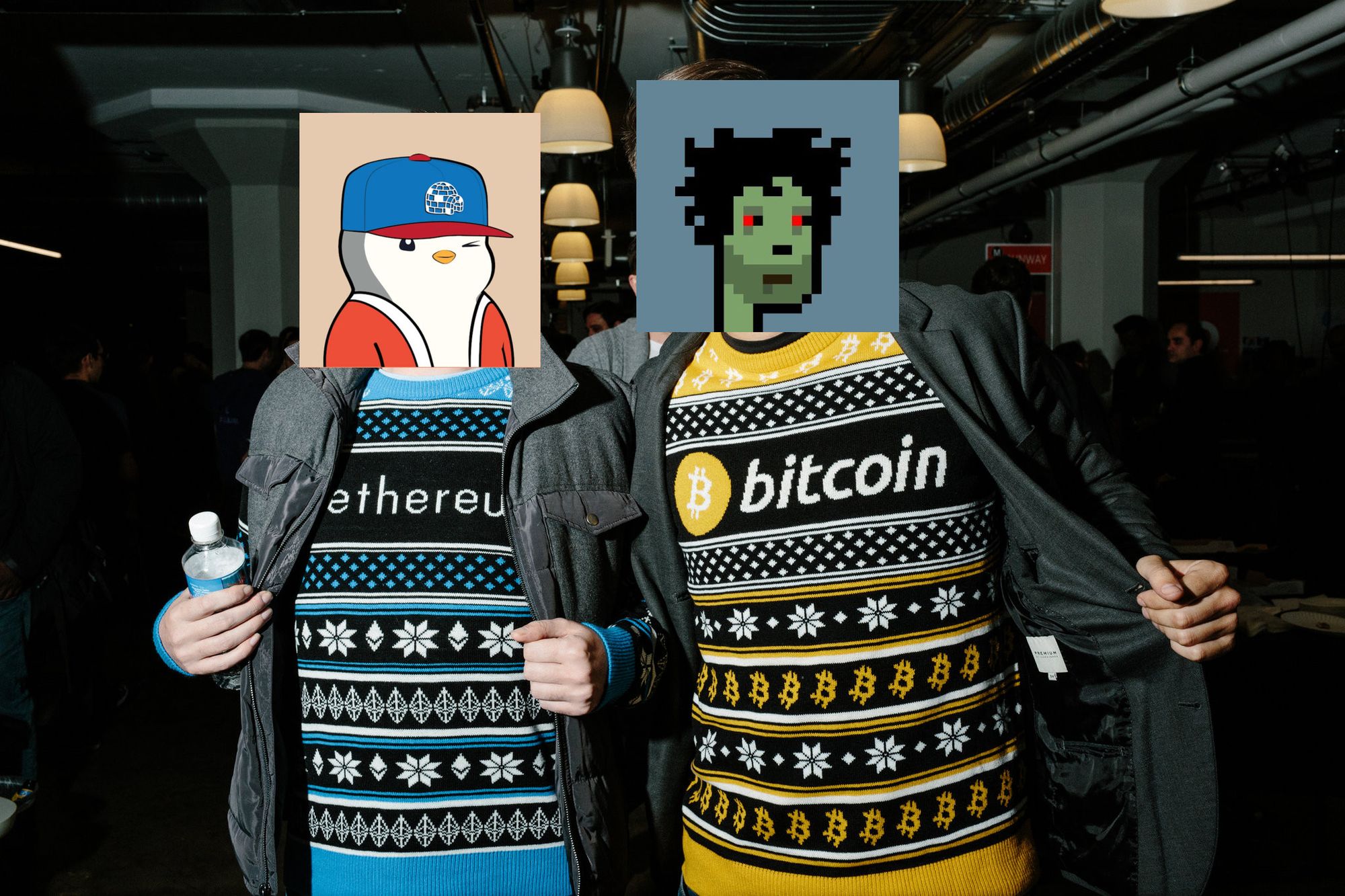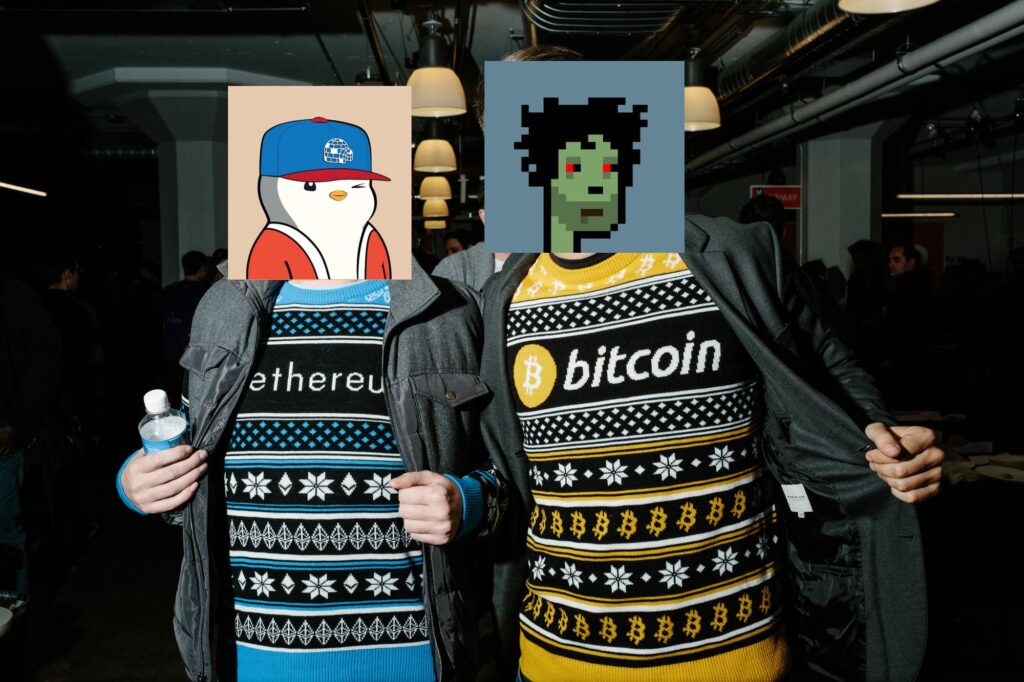 His recent piece, Everybody is Having Hilarious Fun and You're Not, captures the ebullience. 
He writes,  
As jpeg summer roars on and I see more of my Twitter feed turn into penguins, ducks, apes, ENS domains, and Squiggles it's natural to wonder if something similar is happening with NFT's. On one hand the excitement is infectious, on the other hand the participation in absolute terms is nowhere even close to what we saw in 2017.
Read the full piece here.
Coin Metrics issued its 116th State of the Network this week. The research explores the data behind the NFT Boom. 
Here's a snippet:
The amount of worldwide Google searches for 'NFT' is still well below its peak in March. If NFTs start gaining as much outside attention as they did earlier this year there may be an even bigger boom yet to come.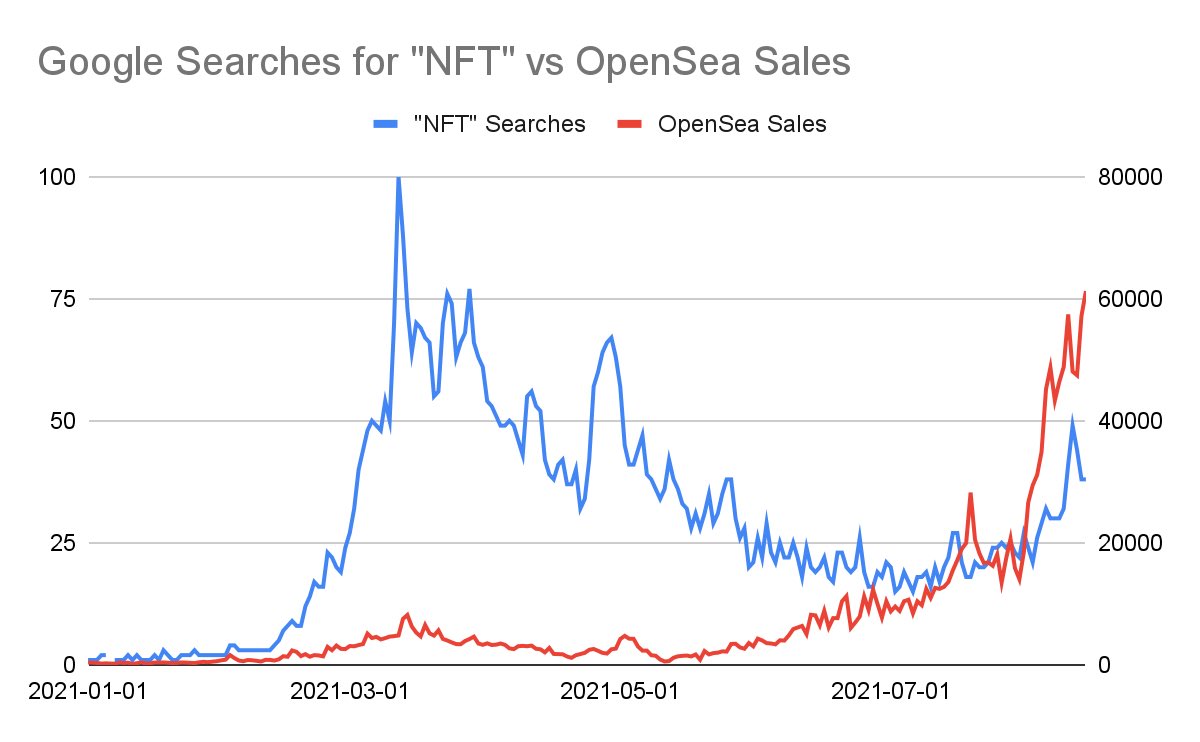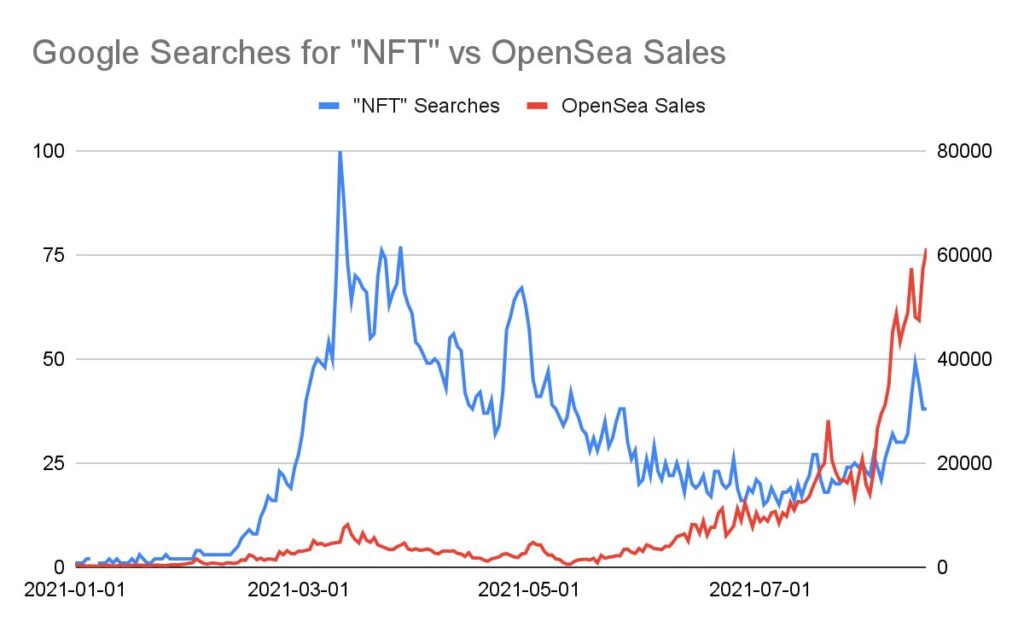 ? Read It In The Metaverse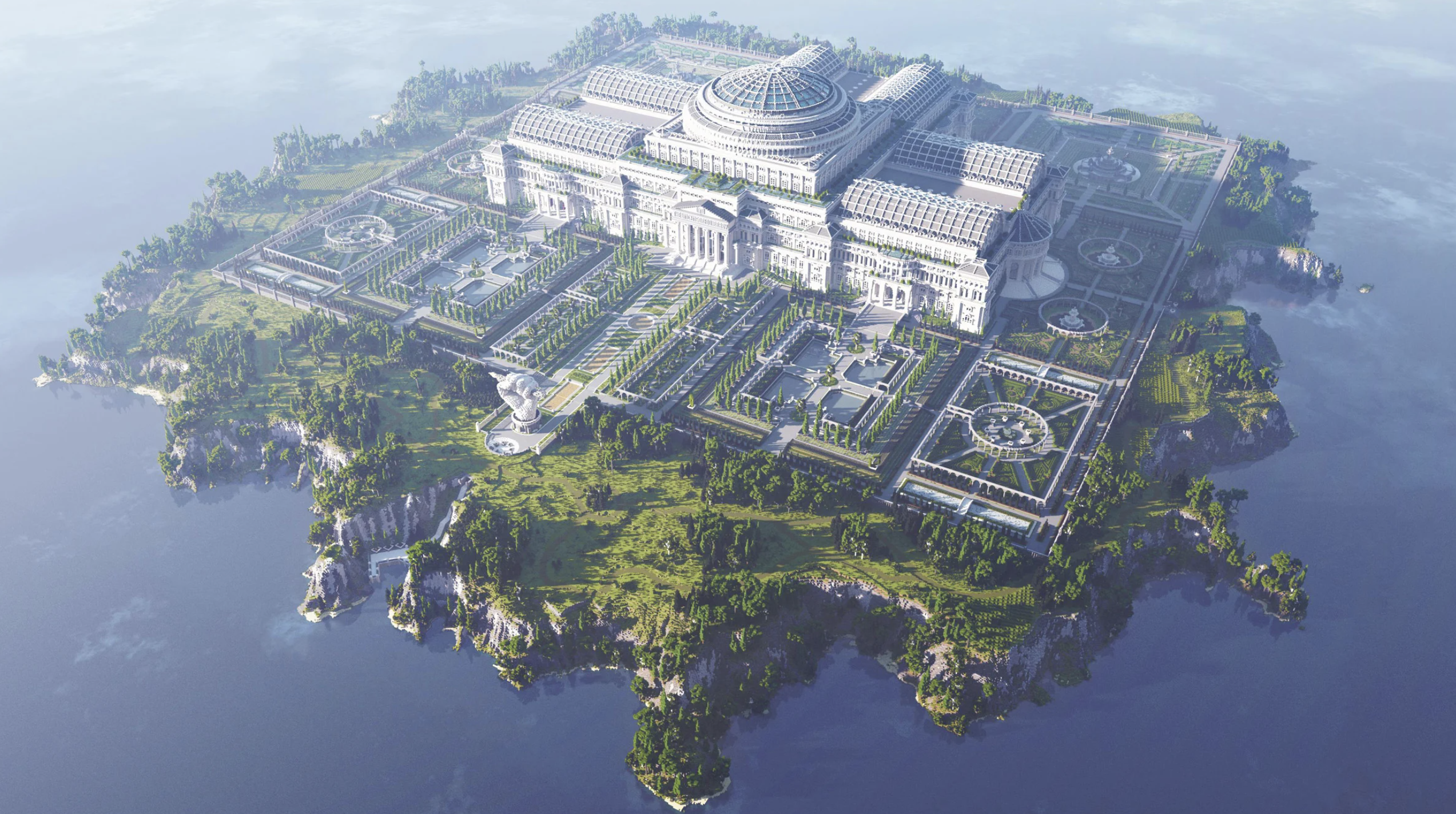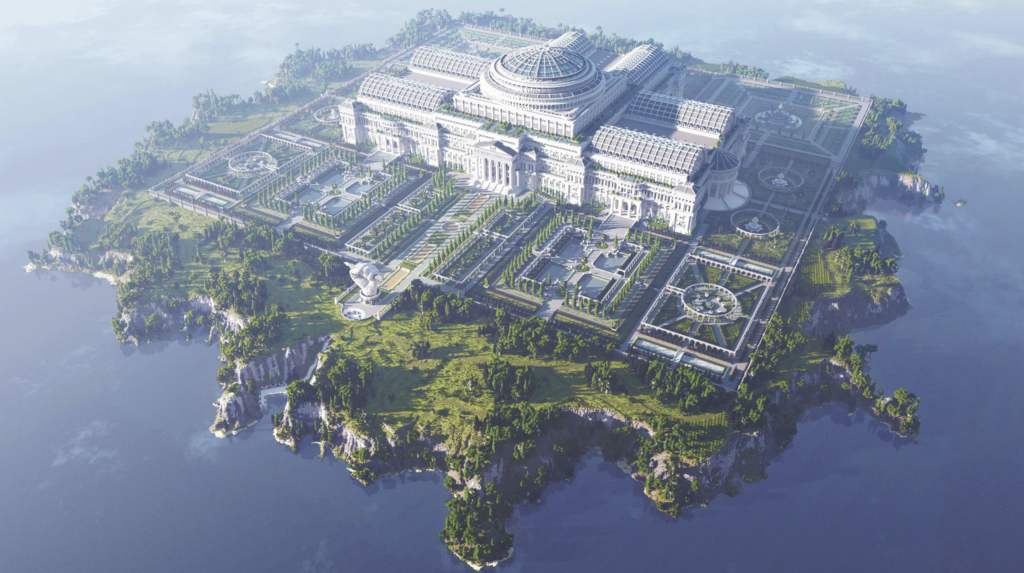 Reporters Without Borders (RWB) built a virtual library in Minecraft to give access to censored books and articles.
The Uncensored Library contains content that is banned in nations like Egypt, Mexico and Russia.
RWB partnered with creative ad agency DDB to bring the vision to virtual reality. 
Senior art director at DDB Germany Sandro Heierli shared, 
The library can be downloaded as an offline map. The offline map is then stored on a decentralised blockchain cloud storage – which is impossible to hack.
Once downloaded, each map can be uploaded again, allowing the library to multiply. So far there are more than 200,000 copies – this makes it impossible to take the library down even for Reporters without Borders themselves.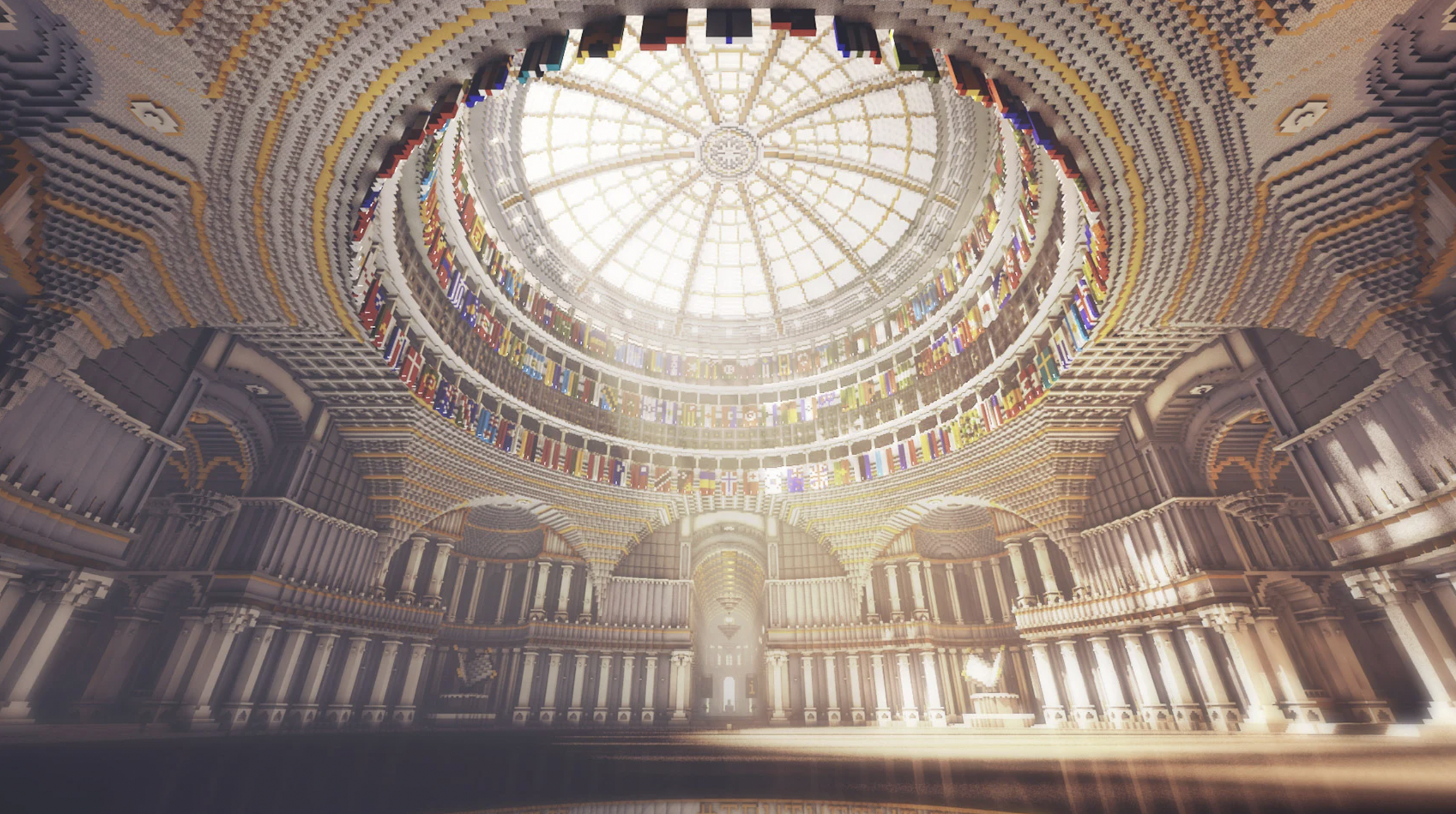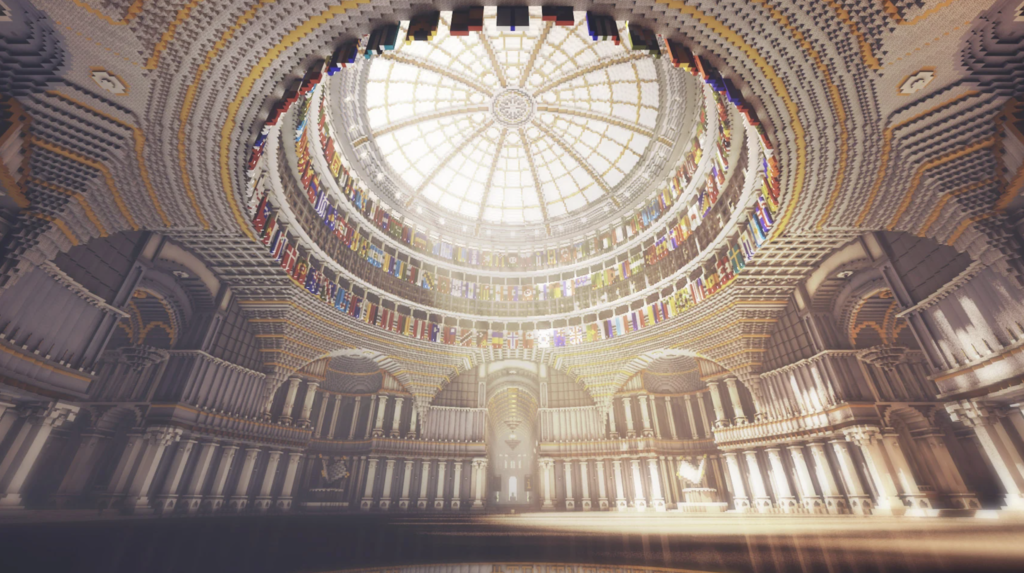 ? Architecture That Soothes The Soul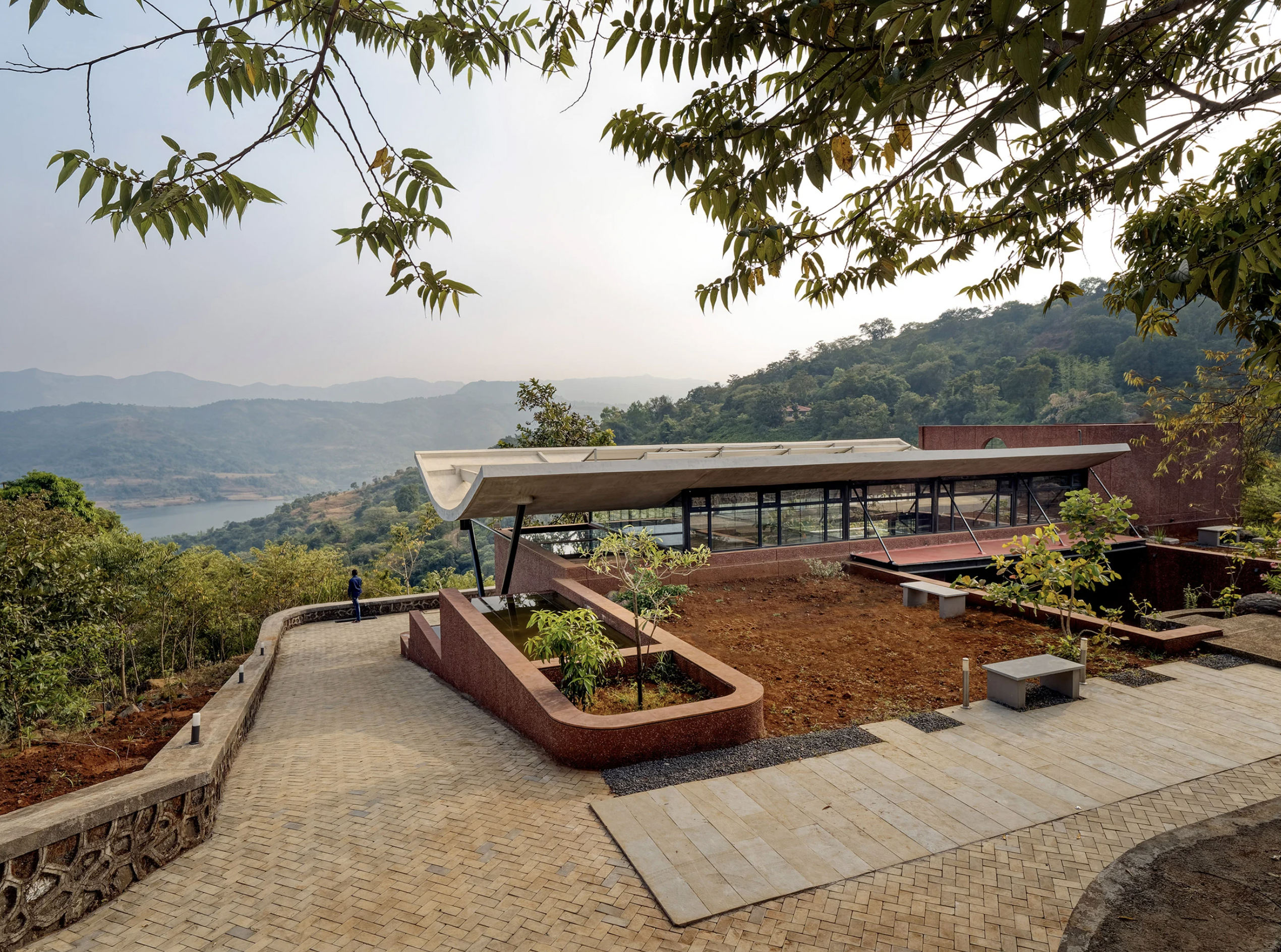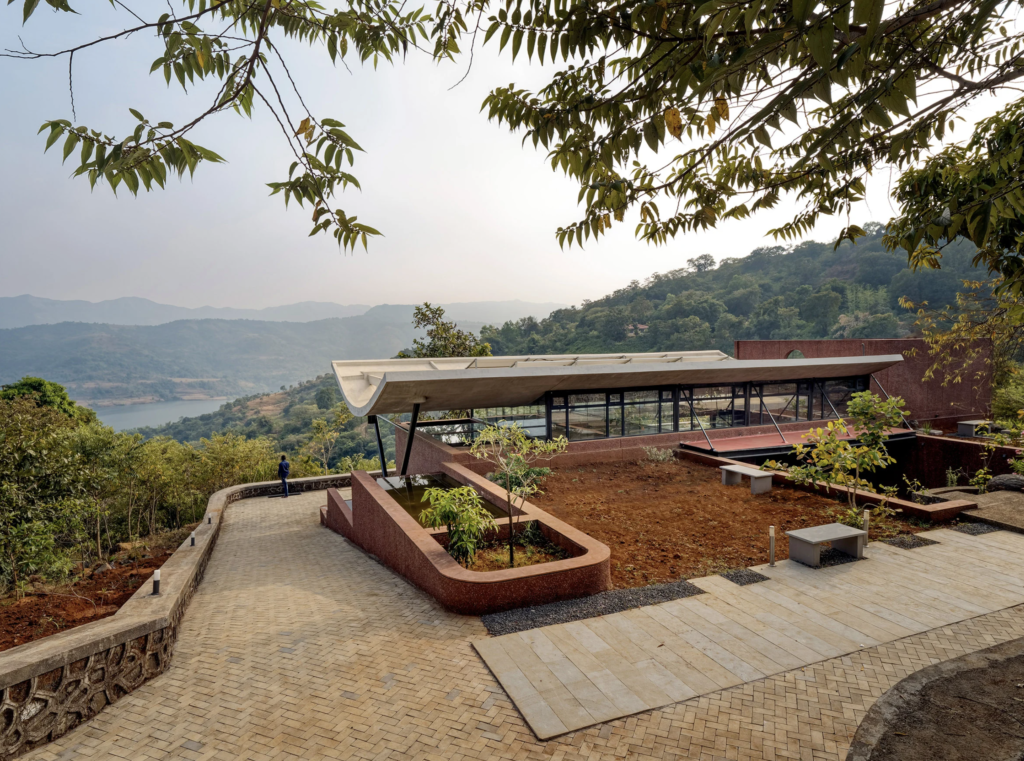 Check out this remarkable curved-roof retreat nestled in the ​​Western Ghats mountain range in western India.  
Red Brick Studio, the architect behind the build had this to say, 
Upon seeing the site and its surroundings, our first response was to create a form which would blend in rather than stand out.

Rather than typically using the flat part for construction, we proposed to set the house beyond this zone and use the natural topography of the site to tuck away the majority of the house from the view at the entrance.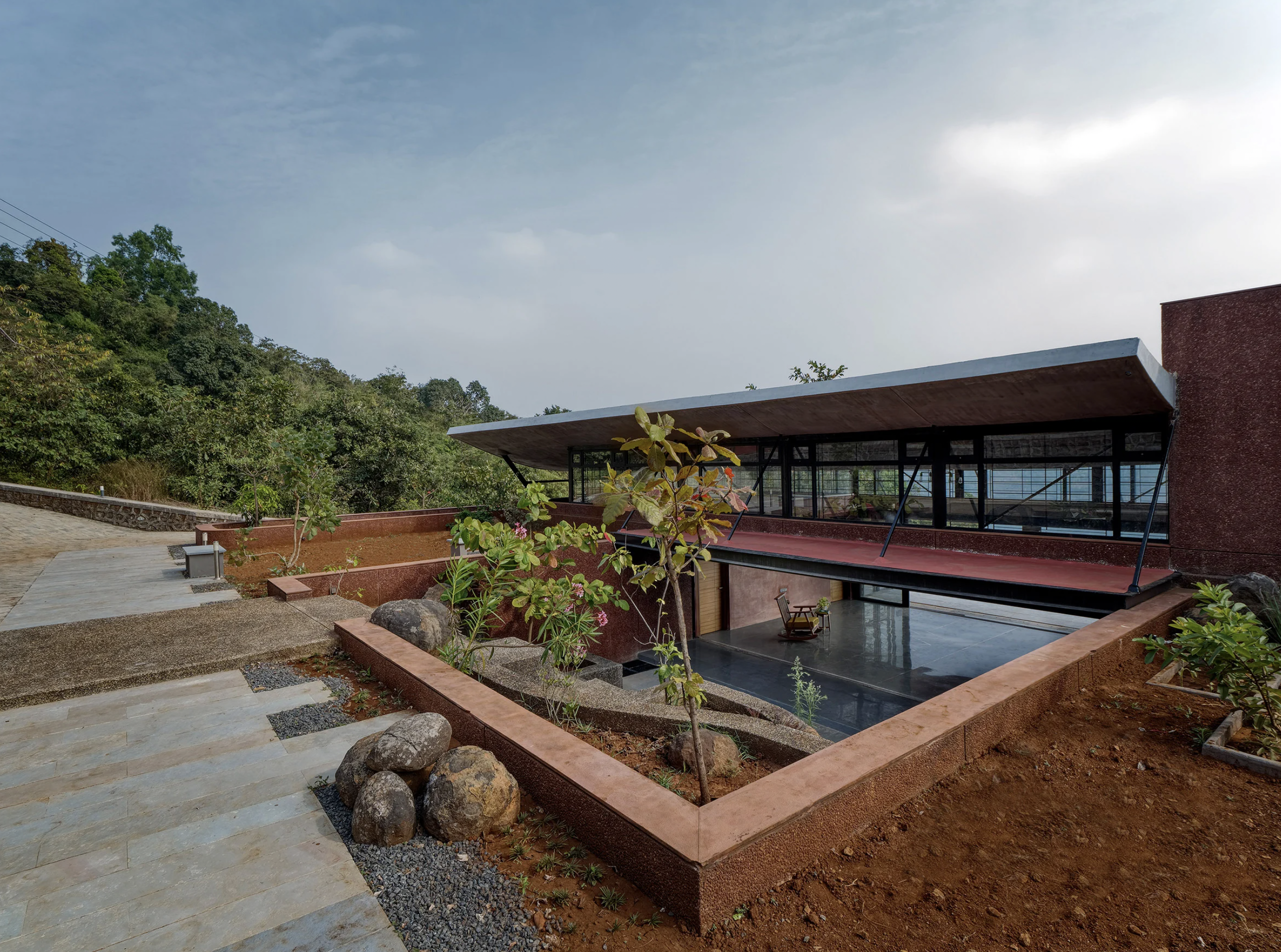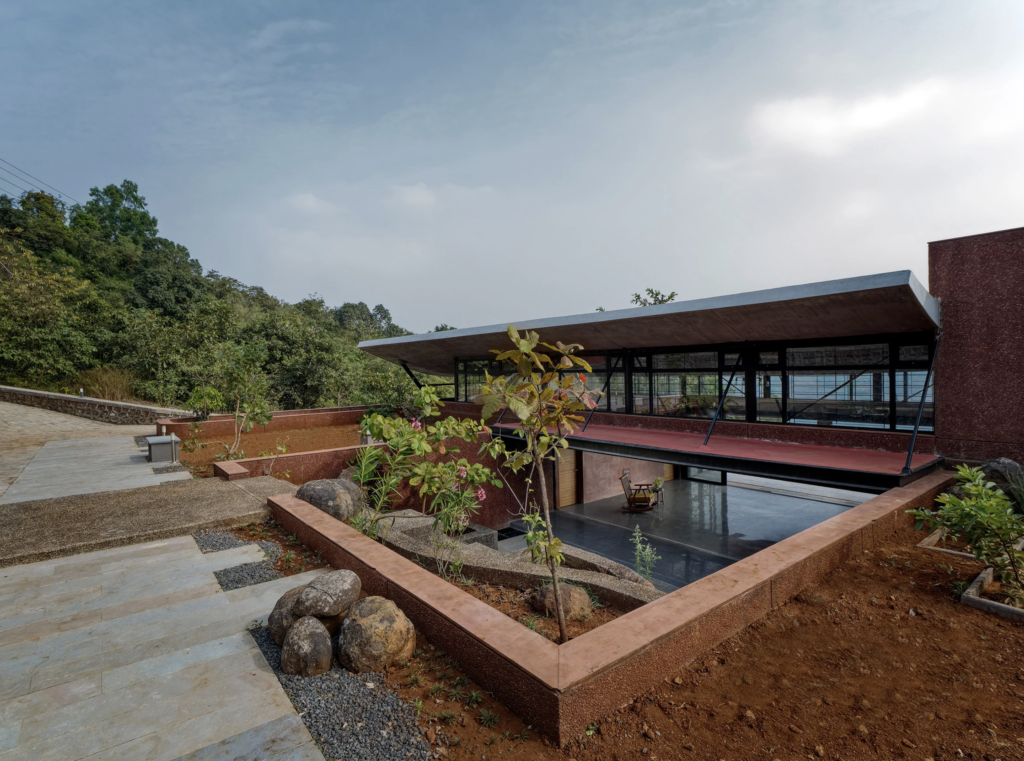 The view is breathtaking.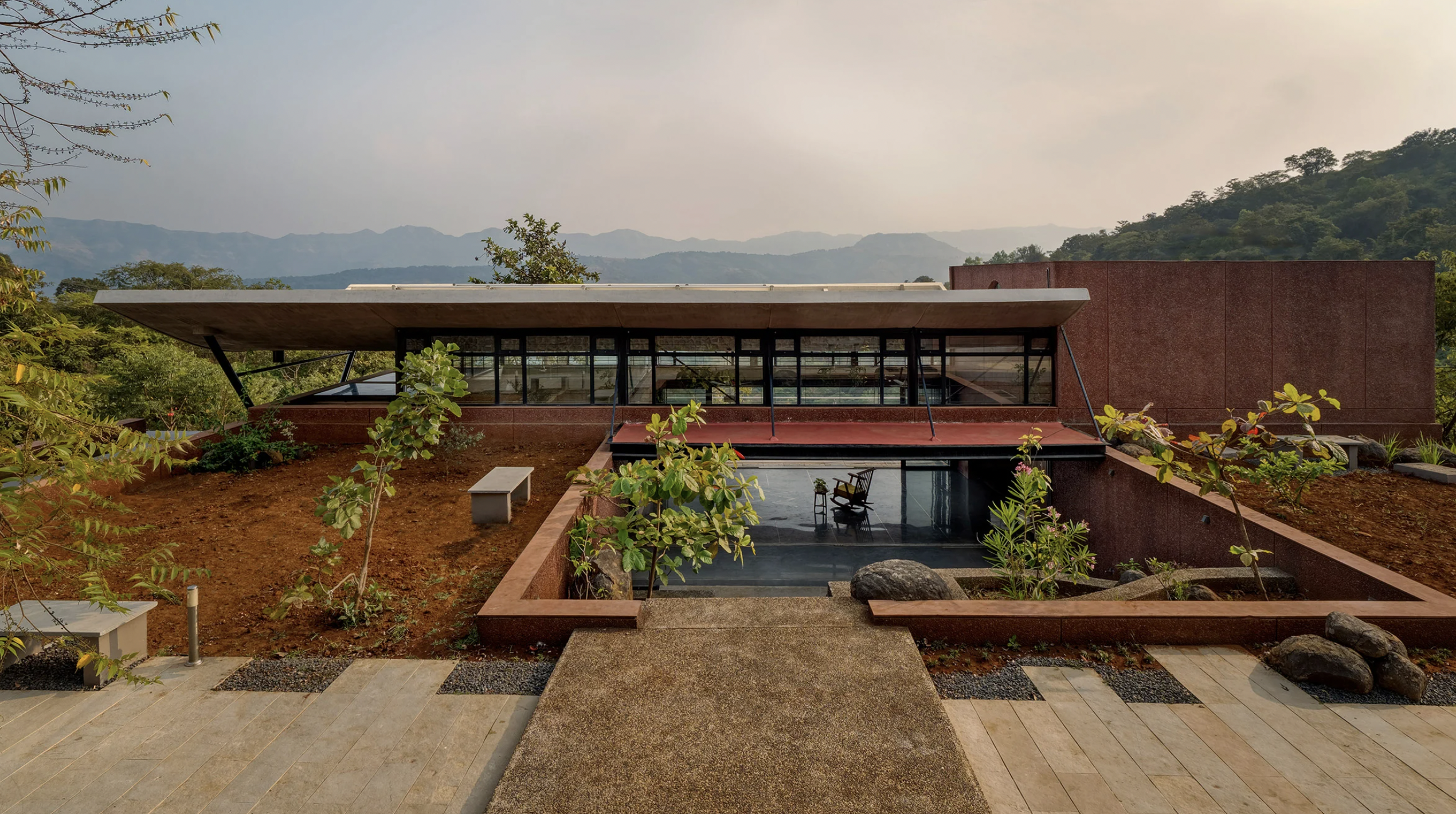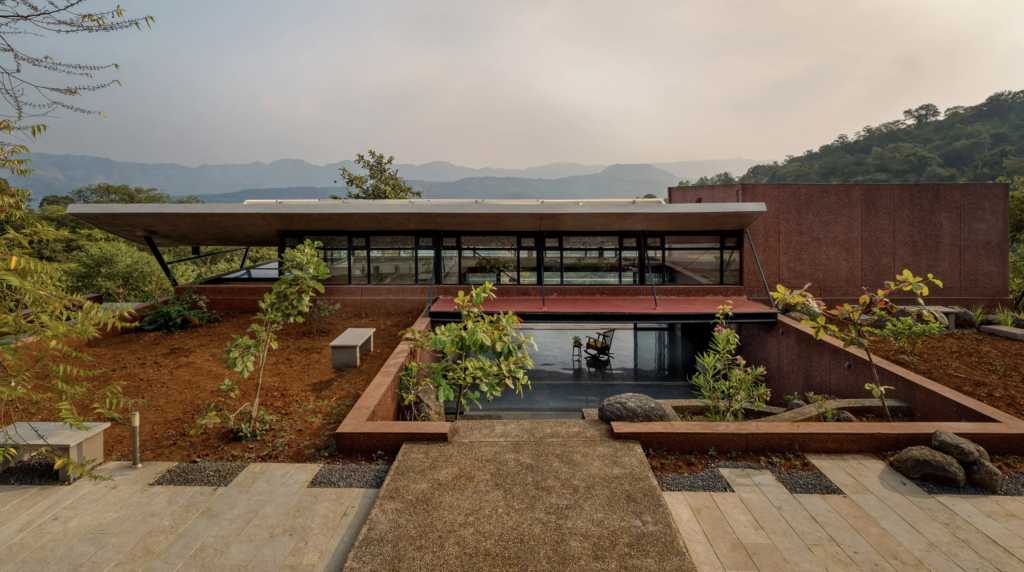 Here's Dezeen with the full story.
? Crypto Around The World
CNBC shared some great charts via Chainalysis visualizing where new Bitcoin users are around the world.
Vietnam leads the way in total crypto activity, trading activity of non-professional users, and peer-to-peer exchange trade volume per capita. 
Have a look —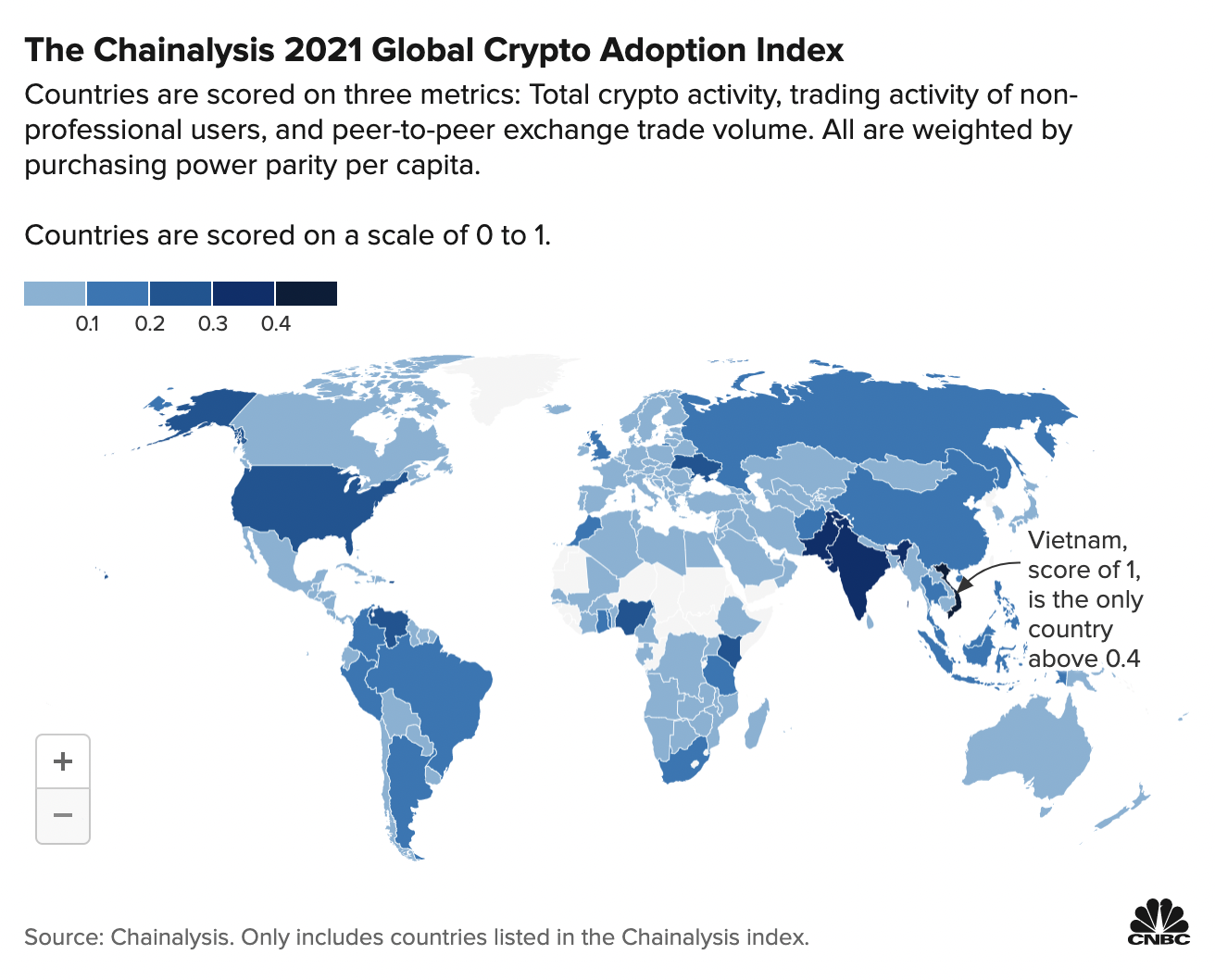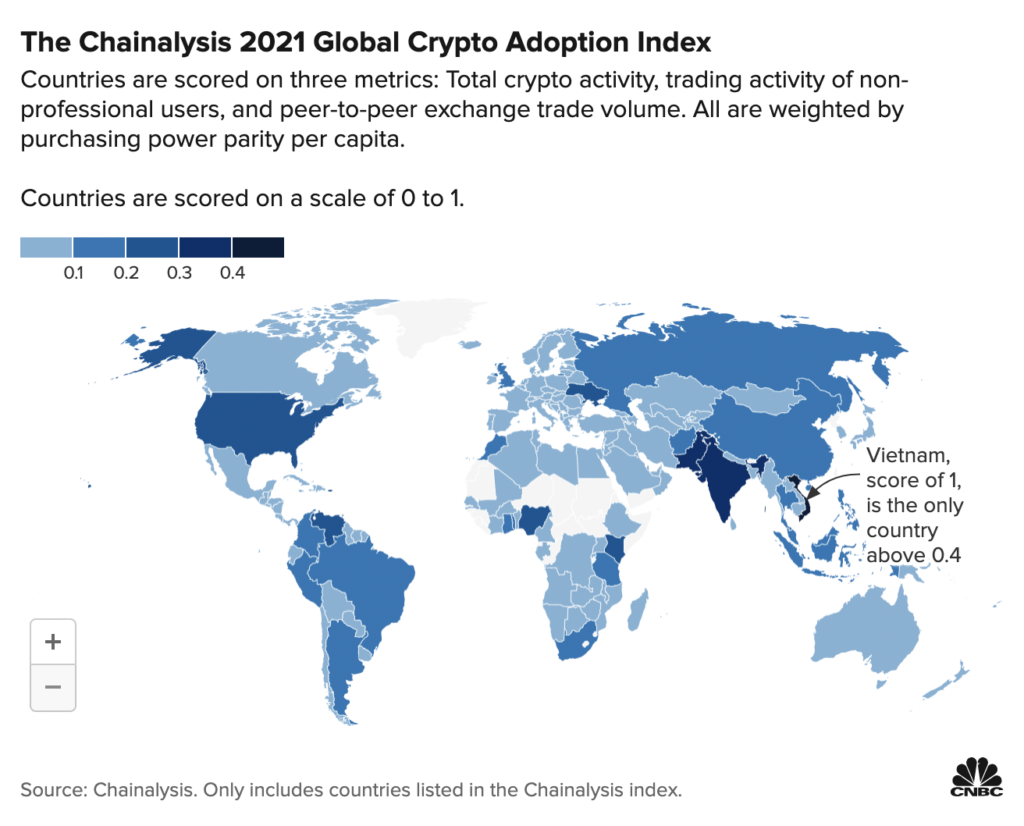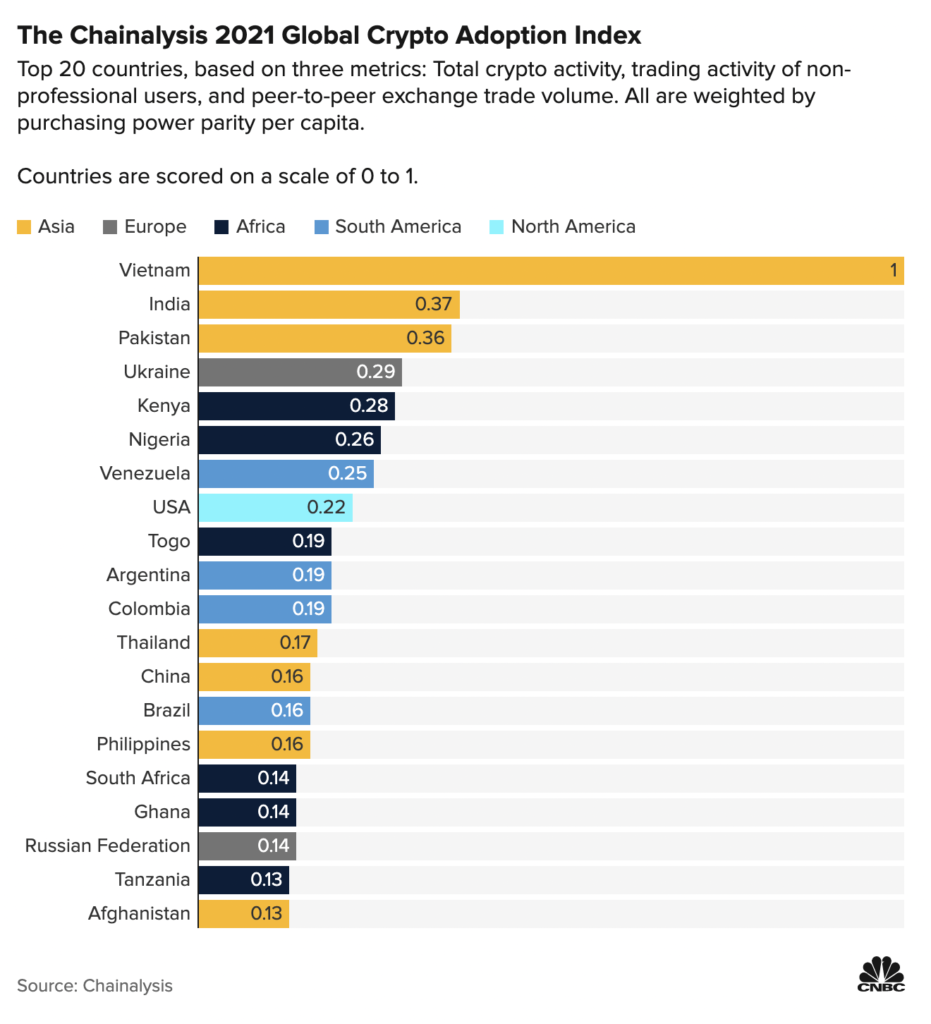 ? Learn All About Crypto 
a16z released footage from its 2020 Crypto Startup School. 
The content library contains incredible information for anyone looking to learn more about the cryptosphere. 
A few of the courses cover, 
Crypto Networks and Why They Matter
Deal Structure in Crypto
Managing a Distributed Workforce
Opportunities in Gaming and Crypto
Applications: Today & 2025
It's a wonderful resource for all those interested. Check it out. 
? Stories You Might Have Missed
Story Time – Packy McCormick (Great Weekend Read)
Second-Largest Mortgage Lender in US Expects to Accept Bitcoin by Year's End
Robinhood says dogecoin accounted for 62% of crypto revenue in Q2
Top NBA Pick Paid in Bitcoin for BlockFi Sponsorship Deal
Facebook Launches VR Meeting Space Called Workrooms
Coinbase Ventures: Investing for a Decentralized World – Coinbase
A Lesson in Hard Money w/ Hayao Miyazaki's The Castle of Cagliostro
Working, Making, Creating in Public and Private – Future
Facebook's Crypto Wallet Is Ready for the Market, But Is the Market Ready for Novi?
Costa Rican Central Bank: Crypto's Not Illegal & We Don't Need a CBDC
WWE Drops First-Ever John Cena NFTs Leading Into SummerSlam
Elon Musk Announces Plans to Build 'Tesla Bot' Humanoid Robot Utilizing Vehicle AI