Weekend Recap: ? The Dorsey vs Musk Debate Is On
Curated stories you might've missed in your inbox every Saturday morning…
Hey, y'all. Welcome to Osprey Funds Weekend Links. 
Let's jump right in—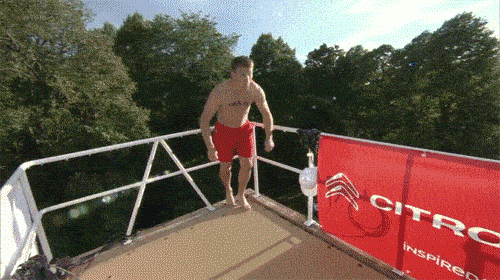 ? The Largest Crypto Venture Fund Ever
a16z is building a crypto kingdom. The firm raised $2.2B for what is the largest crypto venture fund ever.
Recently, a16z launched its own media site, Future where they share thoughts on cutting-edge tech and innovation by those building it. 
These two must reads:
Well-Behaved Bubbles Often Make History by Byrne Hobart
Technology Saves The World via Marc Andreessen
Partner and legend, Marc Andreessen was interviewed by Noah Smith where he doubled-down on his "Software is eating the world" quote, saying:
Software is our modern alchemy. It's the closest thing we have to magic.
These guys are on fire.
? The Dorsey vs Musk Debate Is On
On July 21st, Jack Dorsey and Elon Musk will have a conversation at the
Crypto Council for Innovation's The ₿ Word event after sparring on Twitter.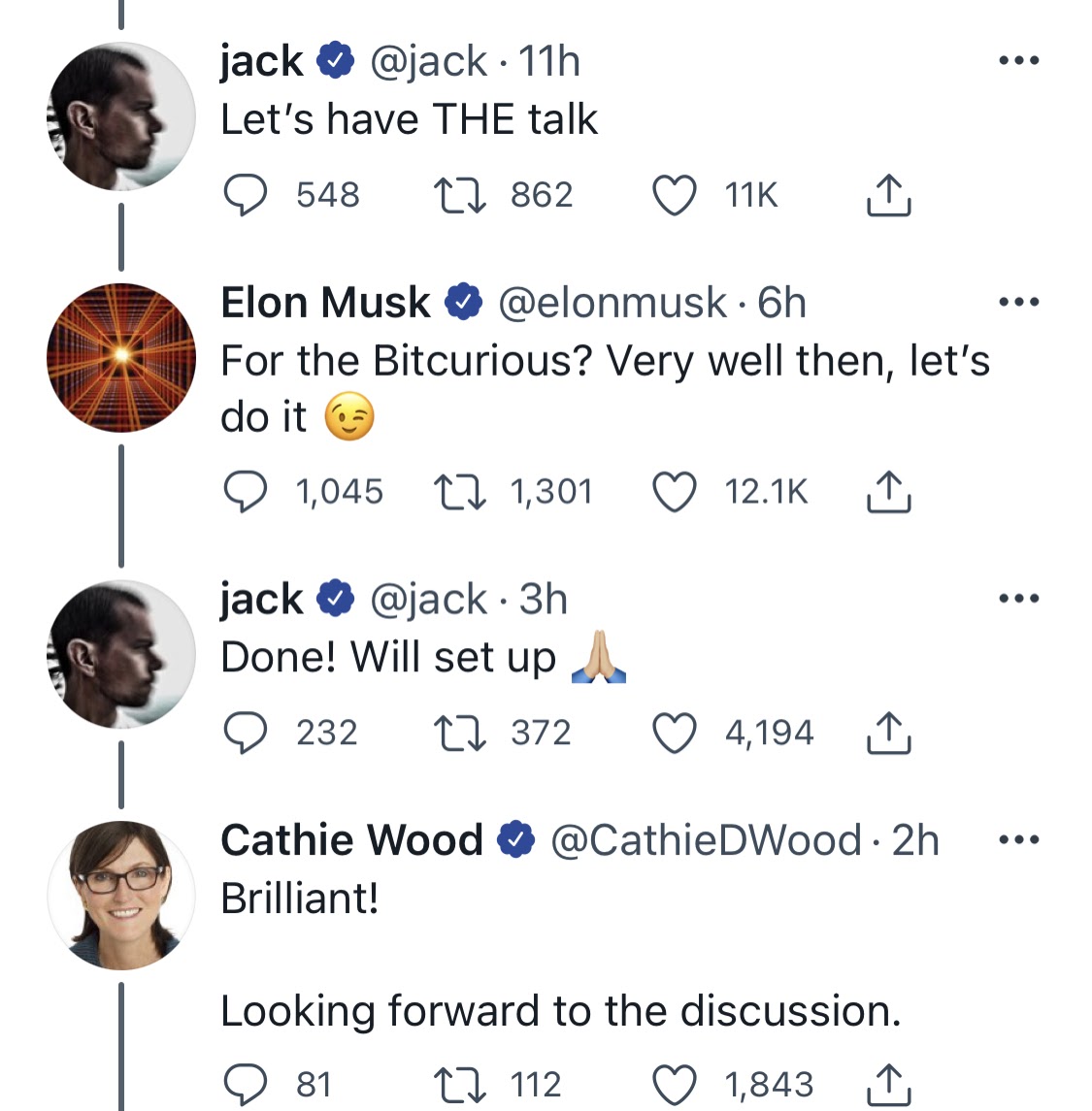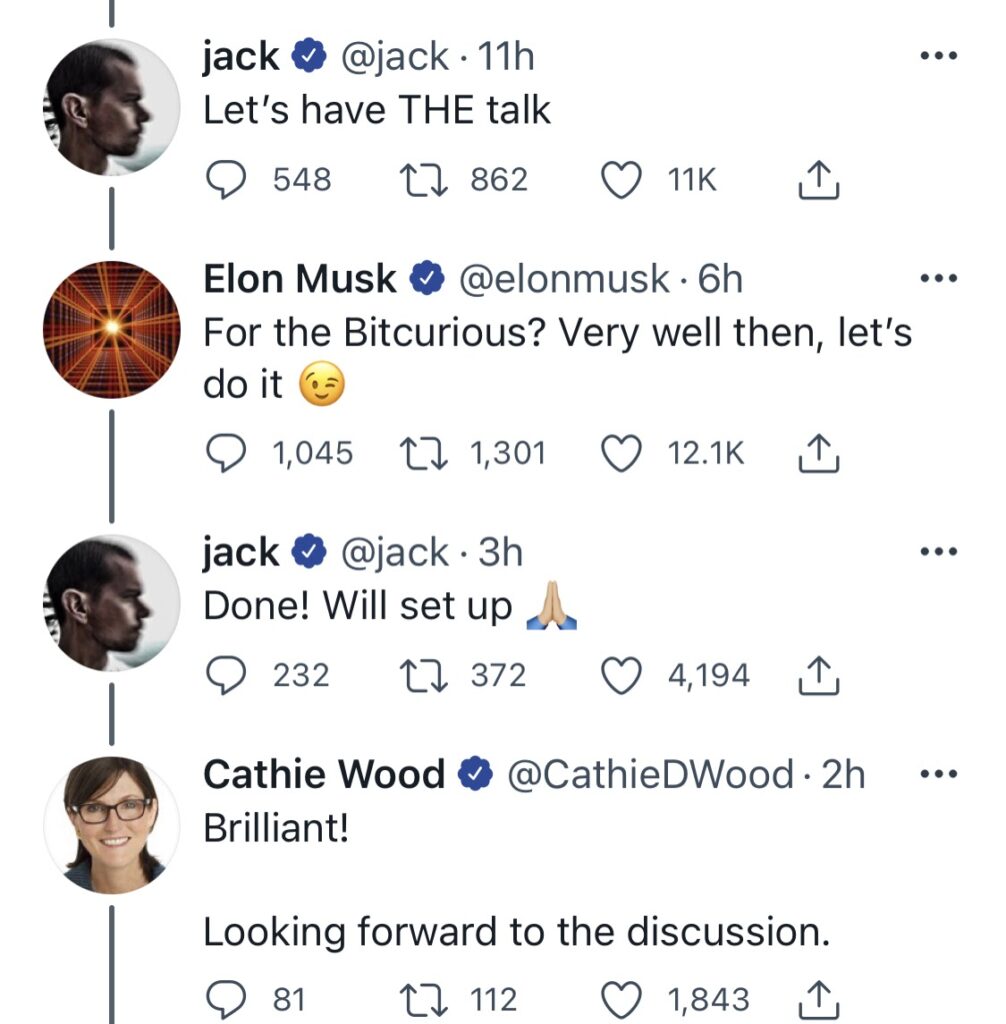 Hilarious.
Other speakers at the event include:
Cathie Wood, Founder, CEO and CIO of ARK Invest
Adam Back, Co-Founder and CEO of Blockstream
John Newbery, Director of Brink
Michael Morell, Senior Counselor of Beacon Global Strategies, Former Acting and Deputy Director of the Central Intelligence Agency
Who knows where "THE talk" will go. RSVP here. 
? Will The Americas Go All-In On Crypto?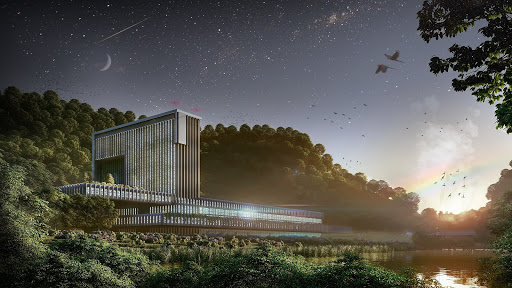 El Salvador stole the show again this week. Thursday night, the Central American nation announced that it will issue $30 in Bitcoin to any citizen who signs up to kick start adoption as legal tender.
President Bukele spoke with Peter McCormack about Why El Salvador Made Bitcoin Legal Tender.
Meanwhile, Colombia announced an $8.8B Fund for Innovation, Technology and Creative Industries of Bogotá (FITIC).
FITIC will award the most "innovative and disruptive" projects in the following areas:
– Bogotá Design
– Hub Blockchain Bogotá
– Innovative Green Businesses
– Environment 2021
The Bank of Israel will test CBDCs efficacy in an experimental environment.
The Marshall Islands look to become the first nation to issue a currency using blockchain technology.
The Bank for International Settlements (BIS) released its annual economic report and stated, 
Central bank digital currencies (CBDCs) offer in digital form the unique advantages of central bank money: settlement finality, liquidity and integrity. They are an advanced representation of money for the digital economy.
The Palestinian Monetary Authority announced that it too is studying the possibility of a digital currency. 
Rwanda also hopped on the bandwagon as it researches the "economic, financial, and technical aspects related to central bank digital currencies."
? Crypto Comes To Colorado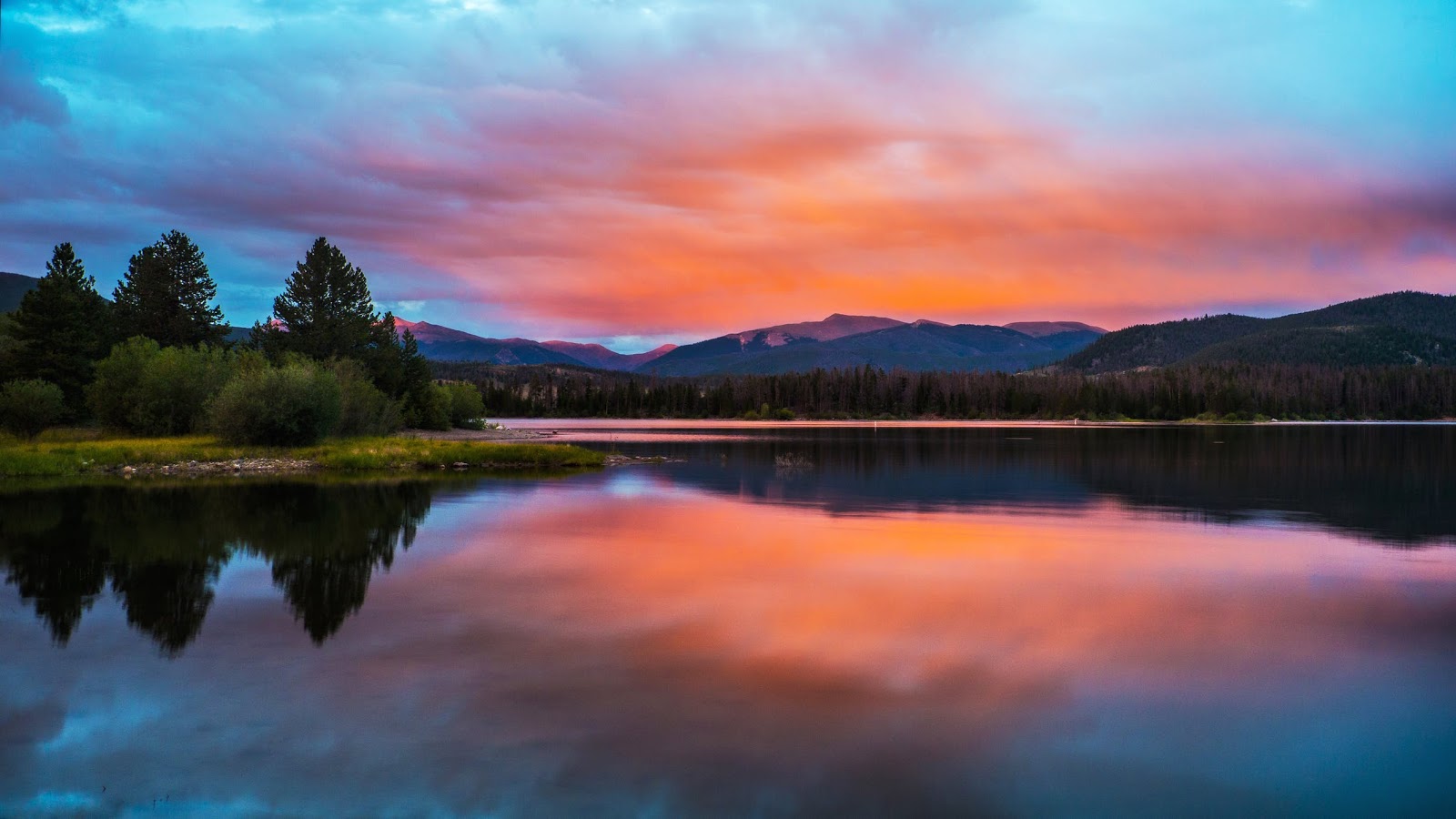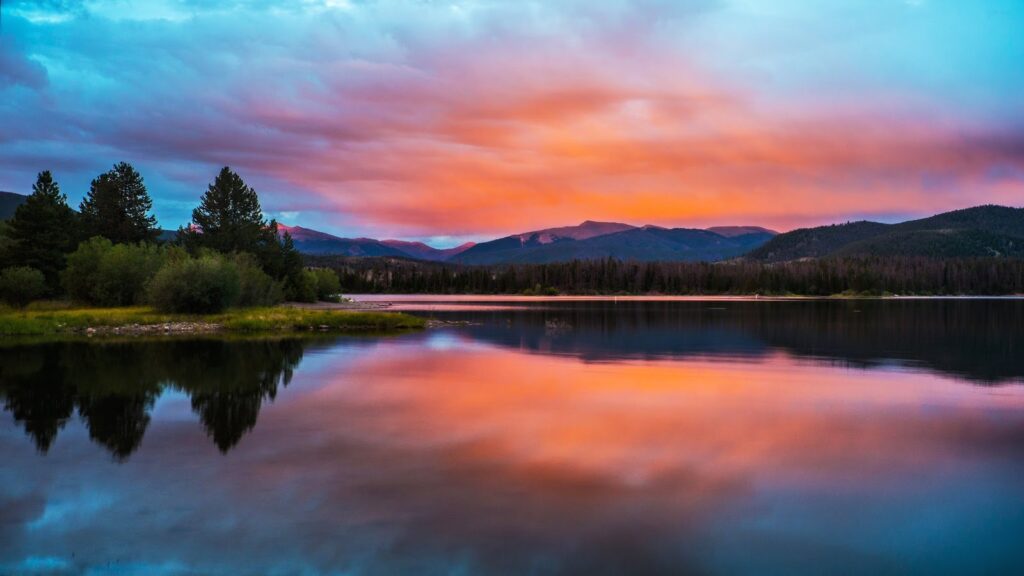 Colorado turns to emerging technologies for their potential use to manage the state's water supply. As droughts strain the west, the centennial state will study blockchain-based documentation, remote sensors, and unmanned aerial vehicles. Wow.
⛓ What's New In NFTs?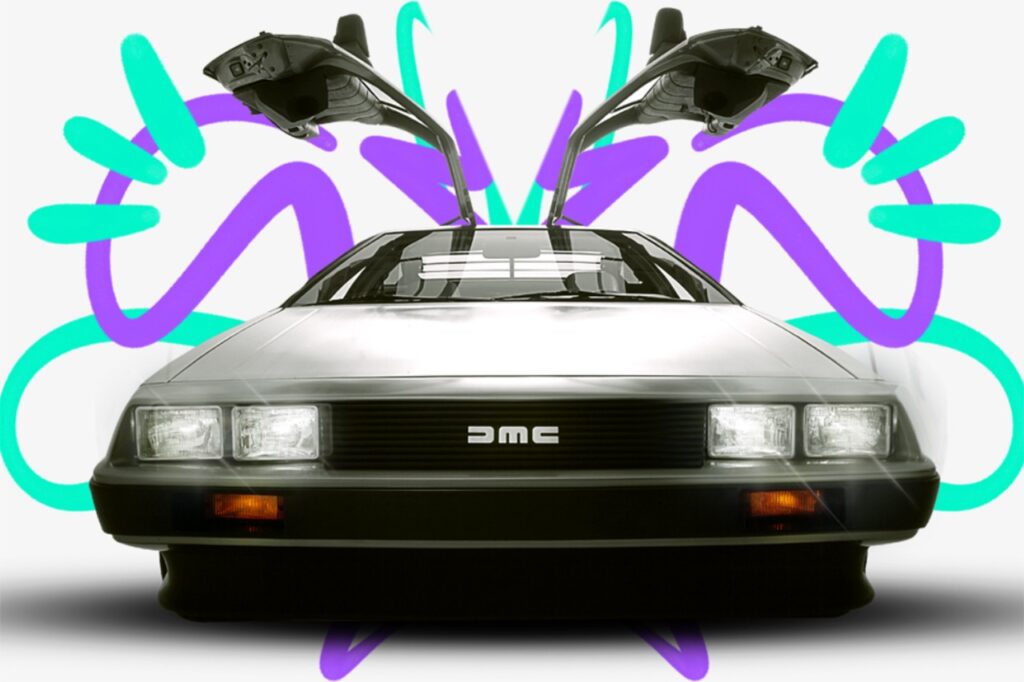 DeLorean is celebrating DMC-12's 40th anniversary in style. The automaker will auction 40 animated 3D NFTs AND a Special Edition DeLorean 1-of-1 Anniversary Montage NFT that comes with a fully restored original 1981 DMC-12. 
Jay-Z released an NFT to celebrate the 25th anniversary of his debut album, Reasonable Doubt. Bidding starts at $1,000. Here's Rolling Stone with the full story.
Rook Perfumes is creating the first 'perfume DAO.' Participants will purchase a non-fungible token (NFT) that entitles them to join a decentralized organization (DAO) to help collaborate on the 'Scent of the Metaverse.'
Instagram is testing exclusive collectables and 'Fan Club' content. It's early, but this could be money for content creators.
⛳️
What A Shot.
Brooks Koepka buried an eagle from 159 yards at the Travelers Championship.
He said,
I hit it hard.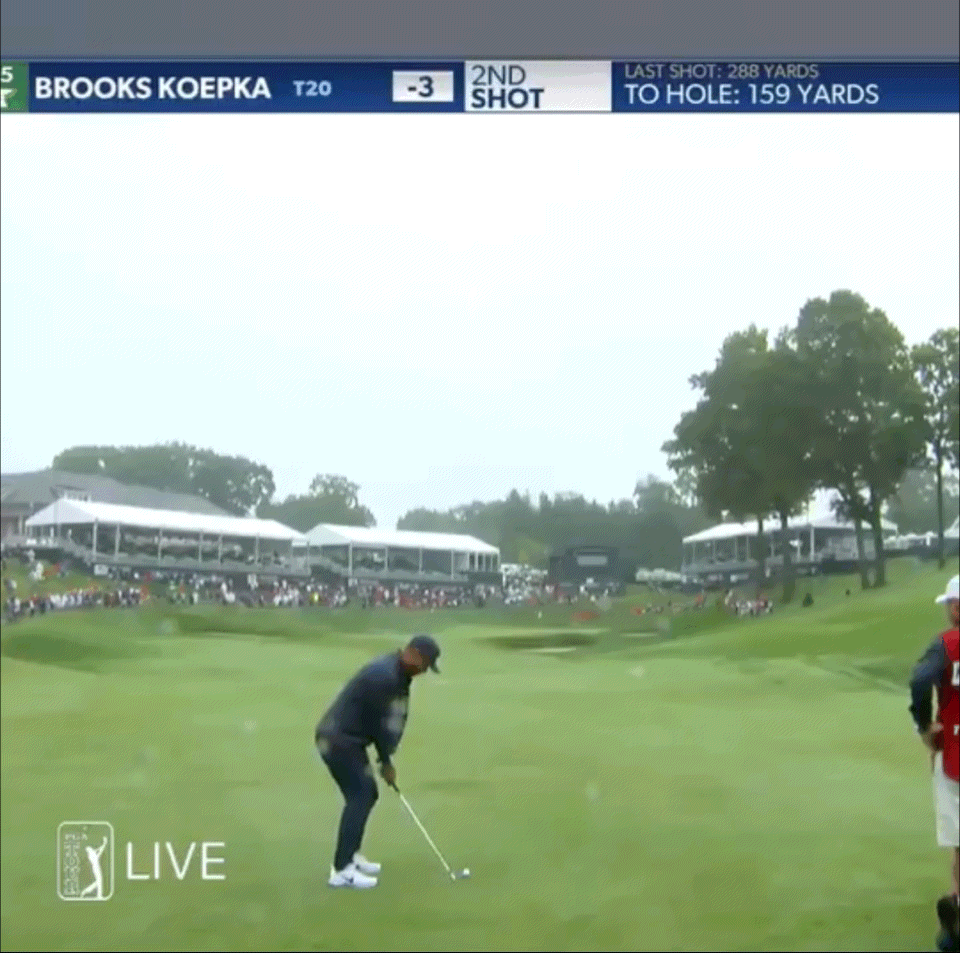 ? Stories You Might Have Missed…
Unpacking Bitcoin's Great Hashpower Migration via Nic Carter
Bitcoin, A Currency Of Decolonization via Bitcoin Mag
Brazil Stock Exchange Lists First Bitcoin ETF in Latin America via Coindesk
Nendo's Roadside 'Petit Market' Stand Supports Direct Sales From Farmer To Consumer via DesignBoom
Analyzing Bitcoin Dominance and the Altcoin Boom – Coin Metrics
Hong Kong's Apple Daily Newspaper Immortalized on the Blockchain via Decrypt
Odds-on Mayor Favorite Wants To Make NYC A 'Bitcoin Center' via Crypto News
Christie's and Sotheby's Are Now Accepting Cryptocurrency for Big-Ticket Items, Including for a $5.4 Million Keith Haring via Art Net
Investing in Rarible. Back in 2018, we speculated that NFTs… by David Pakman
Poof! South African Brothers Vanish, and So Does $3.6 Billion in Bitcoin via Bloomberg
To learn more about Osprey Funds single coin products, schedule a time to talk.