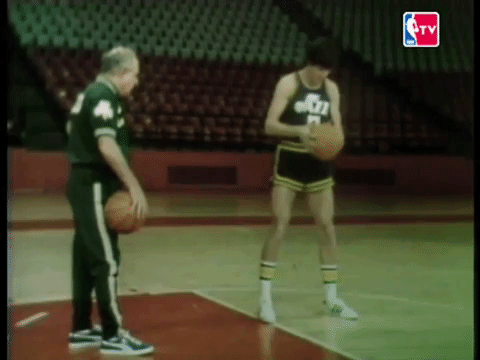 Last week we wrote about China's latest crypto ban and how each time the nation cries wolf, it has less of a negative effect on price.
Fast-forward to today, cryptos ramped early-Friday and many coins broke above their recent trading range.
Louis Sykes from All-Star Charts shared this hourly Bitcoin chart and commented,
When prices rally in the face of an aggressive crypto ban coming from one of the World's superpowers – that's information.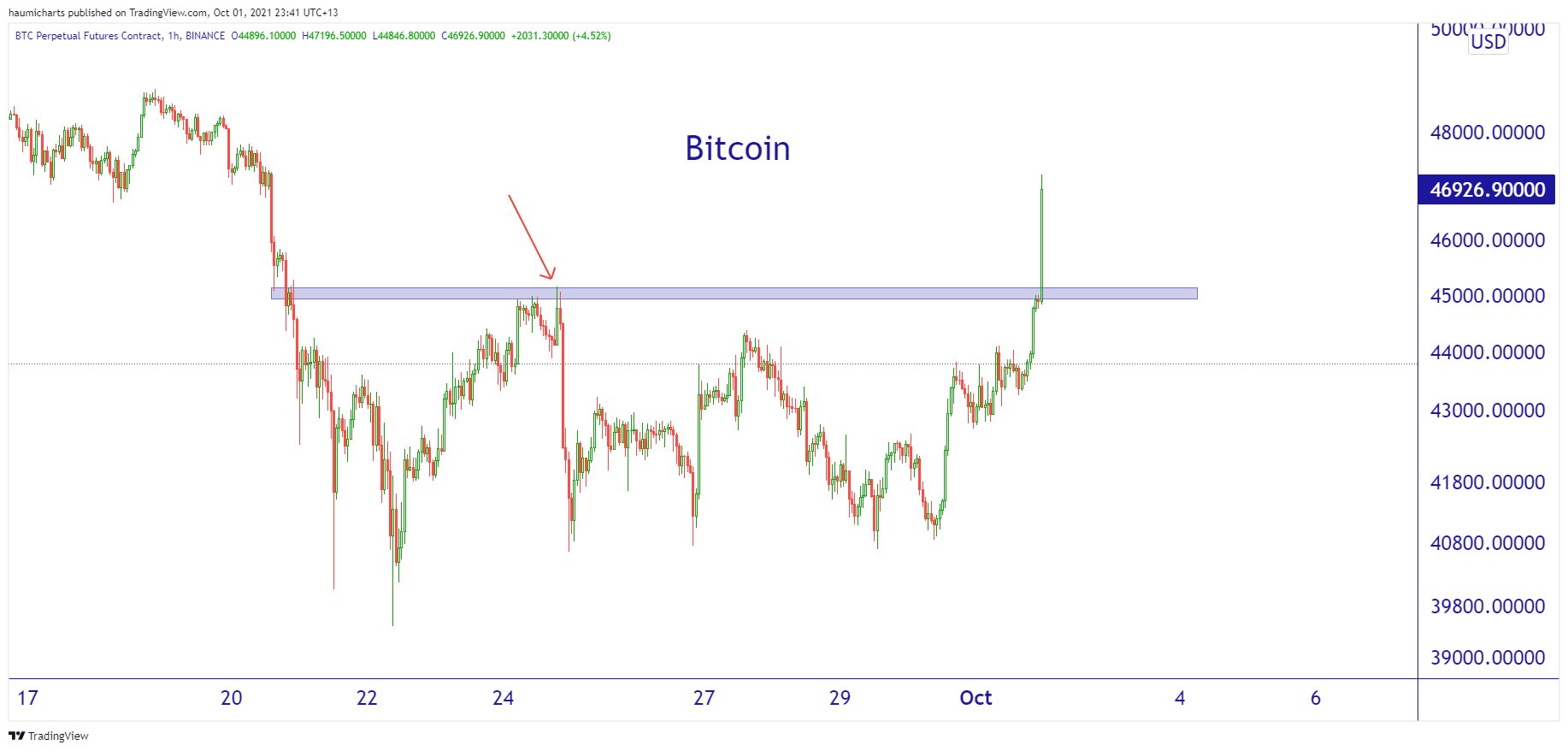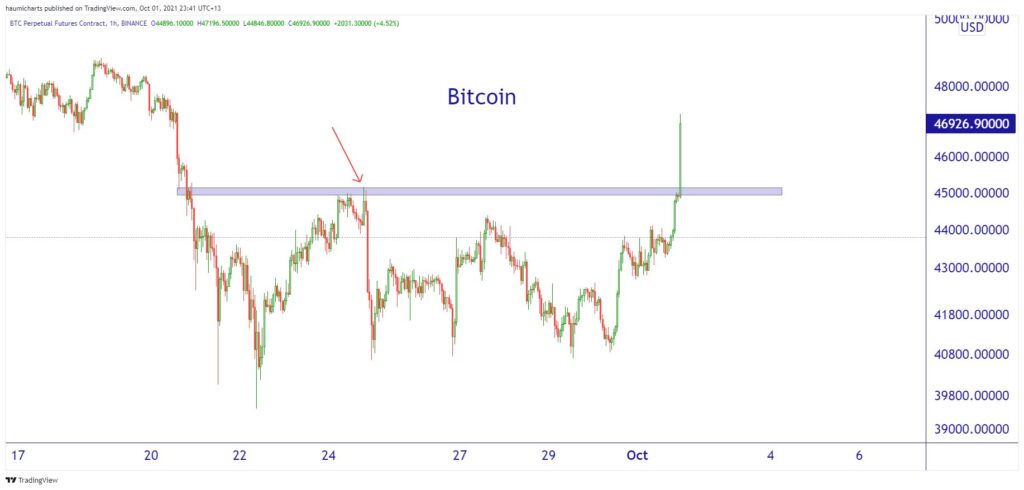 We're back to the trading range prior to China's warning as if nothing happened.
And here's the Bitcoin monthly chart, as September comes to a close. Monthly charts are great as they reduce the noise and daily distractions of news like the China ban.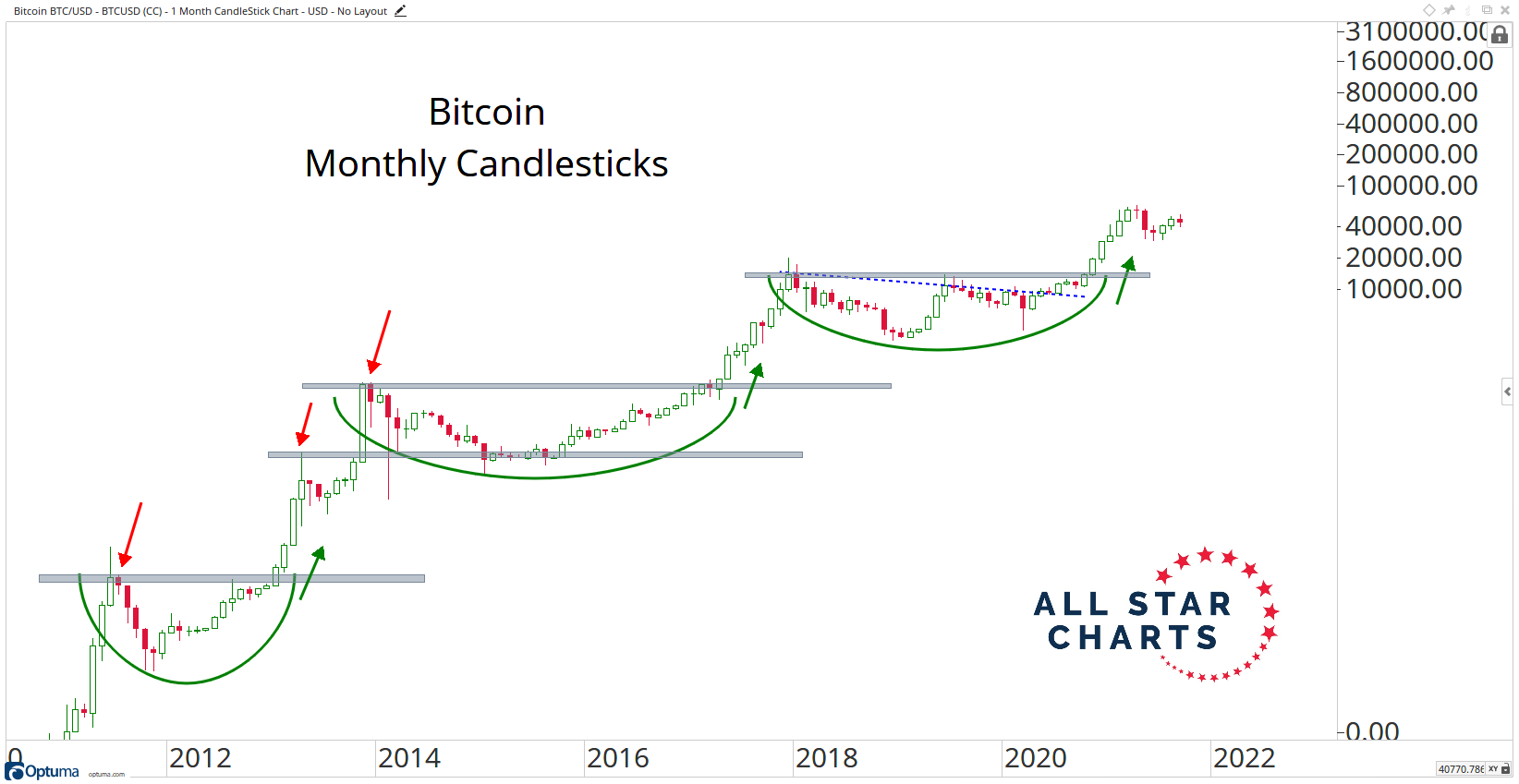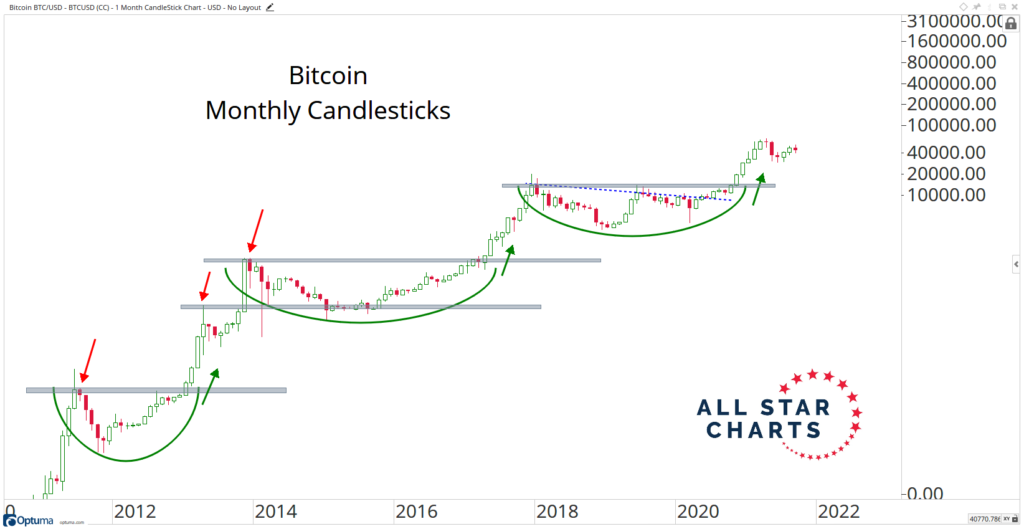 ? Powell Will Not Ban Bitcoin, But Regulation May Be Required
Federal Reserve Chair Jerome Powell spoke before the House Financial Services Committee on Thursday and shared that the Fed has no intention to ban or limit crypto.
However, he followed,
Stablecoins are like money market funds, they're like bank deposits, but to some extent outside the regulatory perimeter and it's appropriate that they be regulated.

Same activity, same regulation.
Here's the clip from Bloomberg.
? Geothermal Bitcoins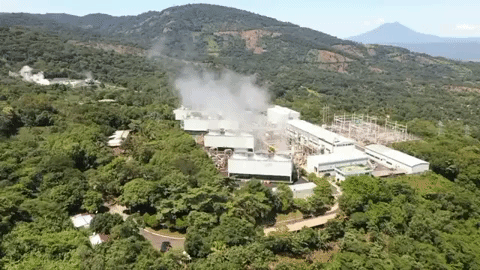 El Salvador is mining Bitcoin with geothermal energy.
The El Salvadoran president took to Twitter and shared,

Here's The Block with more.
? The People's Network ?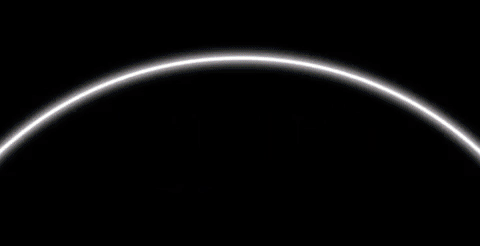 San José, California partnered with Helium, an internet network built on the blockchain, to provide internet access to more than 1,300 low-income families.
San José Mayor, Sam Liccardo shared,
Becoming a smarter city means that emerging technologies improve how we serve our community, making it safer, more sustainable, and more equitable.
You love to see it.
? What's New In NFTs?
It was a wild week for NFTs.
Fidenza #77 sold for 50 ETH in July and was flipped this week for 950 ETH or ~$3M. That's 19X in 3 months.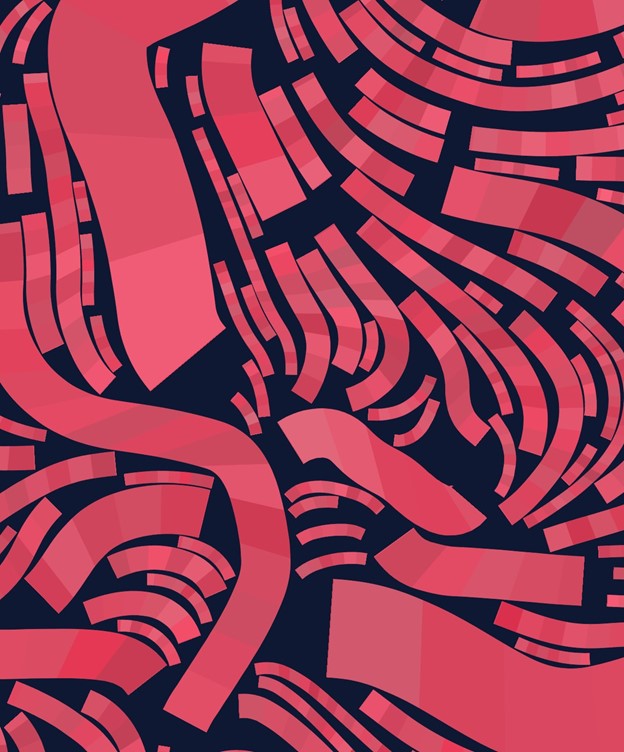 See more on the Fidenza collection here.
Tako_Universe sold an NFT and IRL painting to mesh the meta and physical world. So the NFT buyer now owns the digital clip (see below) and will also receive the physical painting from Tako. It's so sick.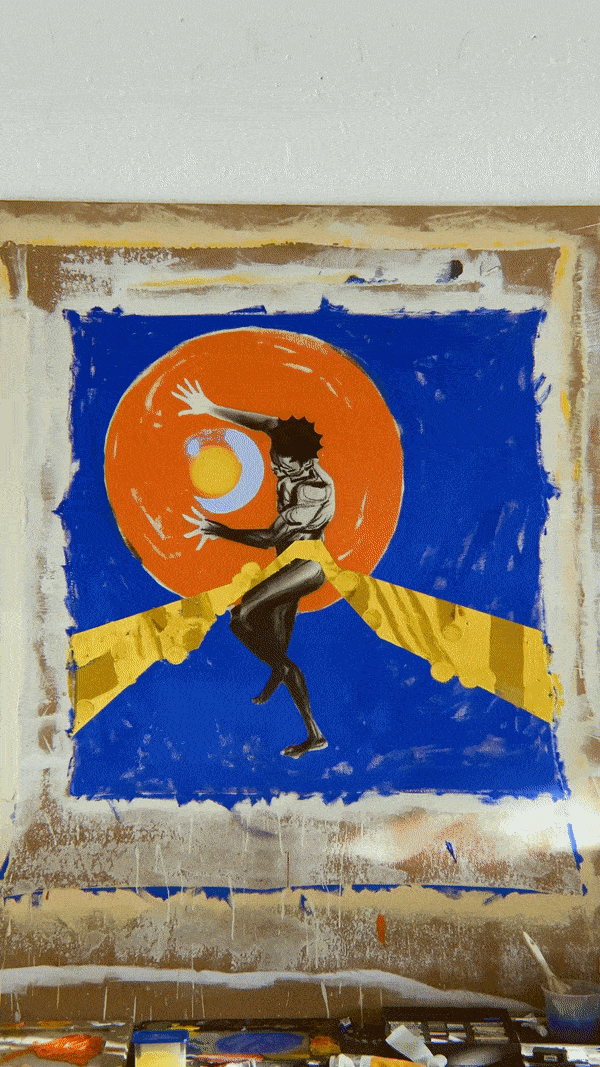 FTX teased Solana NFTs so something's afoot.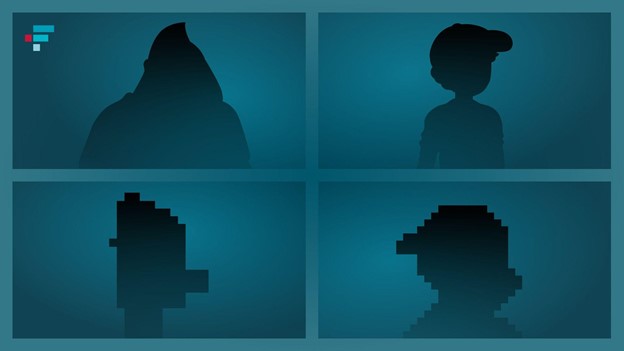 The 4 shadowy figures represent Degenerate Ape Academy, Aurory, Thugbirdz, and Solana Monkey Business.
We'll wait and see what Sam has planned, but it's worth noting, Solana NFTs have surpassed a $1B market cap according to Solanalysis.
The Goblin Laboratory will drop October 27th and the art is insane.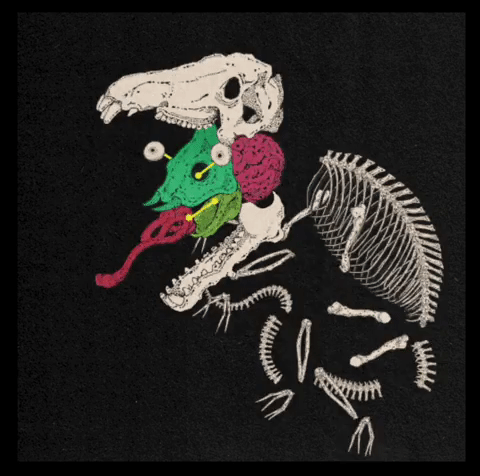 And here's some additional NFT news —
The NFL and Dapper Labs plan to launch a football version of NBA TopShot. Here's the NFL with the latest news.
Tik Tok will mint NFTs featuring Lil Nas X and Grimes.
A Twitter developer shared a sneak peak of the NFT verification. Have a look.
⛓ The Visa Universal Payment Channel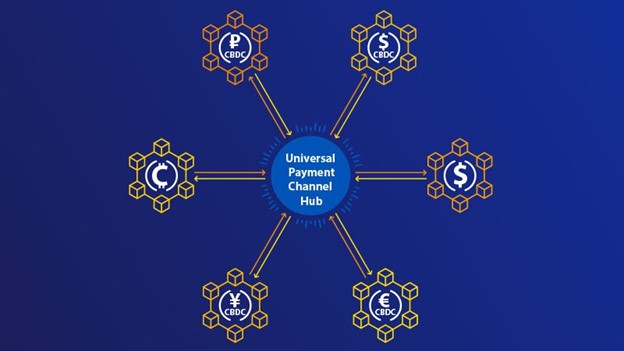 Visa unveiled a Universal Payment Channel to connect multiple blockchain networks and allow secure transfers of digital currencies.
The company shared,
We're calling it a "Universal Payment Channel" (UPC) and it acts like a hub, interconnecting multiple blockchain networks and allowing for secure transfer of digital currencies. Think of it as a "universal adapter" among blockchains, allowing central banks, businesses, and consumers to seamlessly exchange value, no matter the form factor of the currency.
Read the research paper here.
And in case you missed it, Visa purchased CryptoPunk #7610 earlier this year.
?? The Swiss Crypto Stamp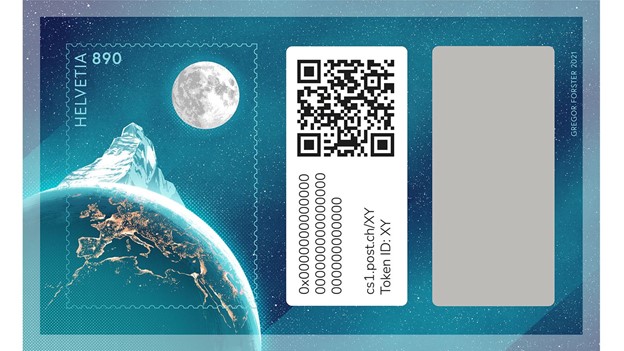 The Swiss national postal service is set to launch a "Swiss crypto stamp" built on the Polygon Network. Sounds pretty cool.
Not only that, The Swiss Financial Market Supervisory Authority (FINMA) approved its first crypto fund.
?? First In The US
Speaking of Polygon…
Last week, we launched the first Polygon Trust in the United States.
Polygon is a disruptive Layer-2 technology that gains from Ethereum's secure network while mitigating common blockchain pain points, such as high gas fees and slow transactions.


? TBD…
The SEC delayed it's decision regarding Bitcoin ETFs to later this year. We're waiting…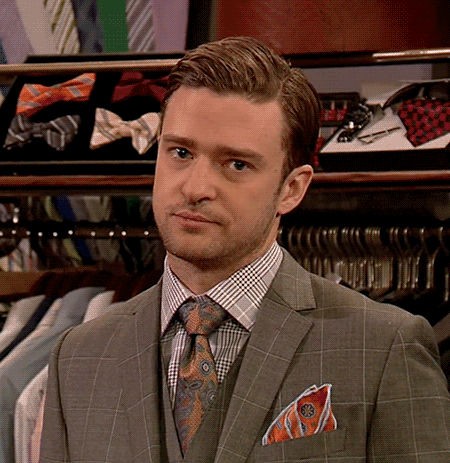 ? Listen To This
Arianna Simpson, General Partner at Andreessen Horowitz, spoke on The Crypto Gaming Revolution with Bankless.
Arianna answers what 'Play-To-Earn' means for the investor in an insightful interview. Check it out.
Elon Musk spoke at CodeCon on September 28th where he shared,
"It's not possible for governments to destroy crypto, but it's possible for governments to slow down it's advancement." (3:37)
The Tesla founder touched on China, crypto, space, taxes, psychedelics, and more.
Jack Mallers, Strike CEO, appeared on Anthony Pompliano's podcast where the two covered Twitter's new crypto tips, the lightning network, Bitcoin and more.
It was great.
? Verifone Merchants to Accept Bitcoin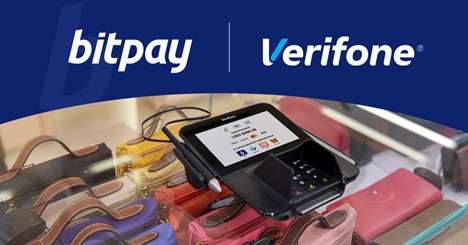 BitPay and Verifone have partnered to enable crypto payments to Verifone's 600,000+ merchants.
BitPay supports Bitcoin, Ethereum, Dogecoin, and more.
Retailers and small businesses alike can accept crypto and get settlement in traditional currency.
?? Top Of The Mountain
Here's a mountain perch in Paraguay that provides immaculate views in every direction.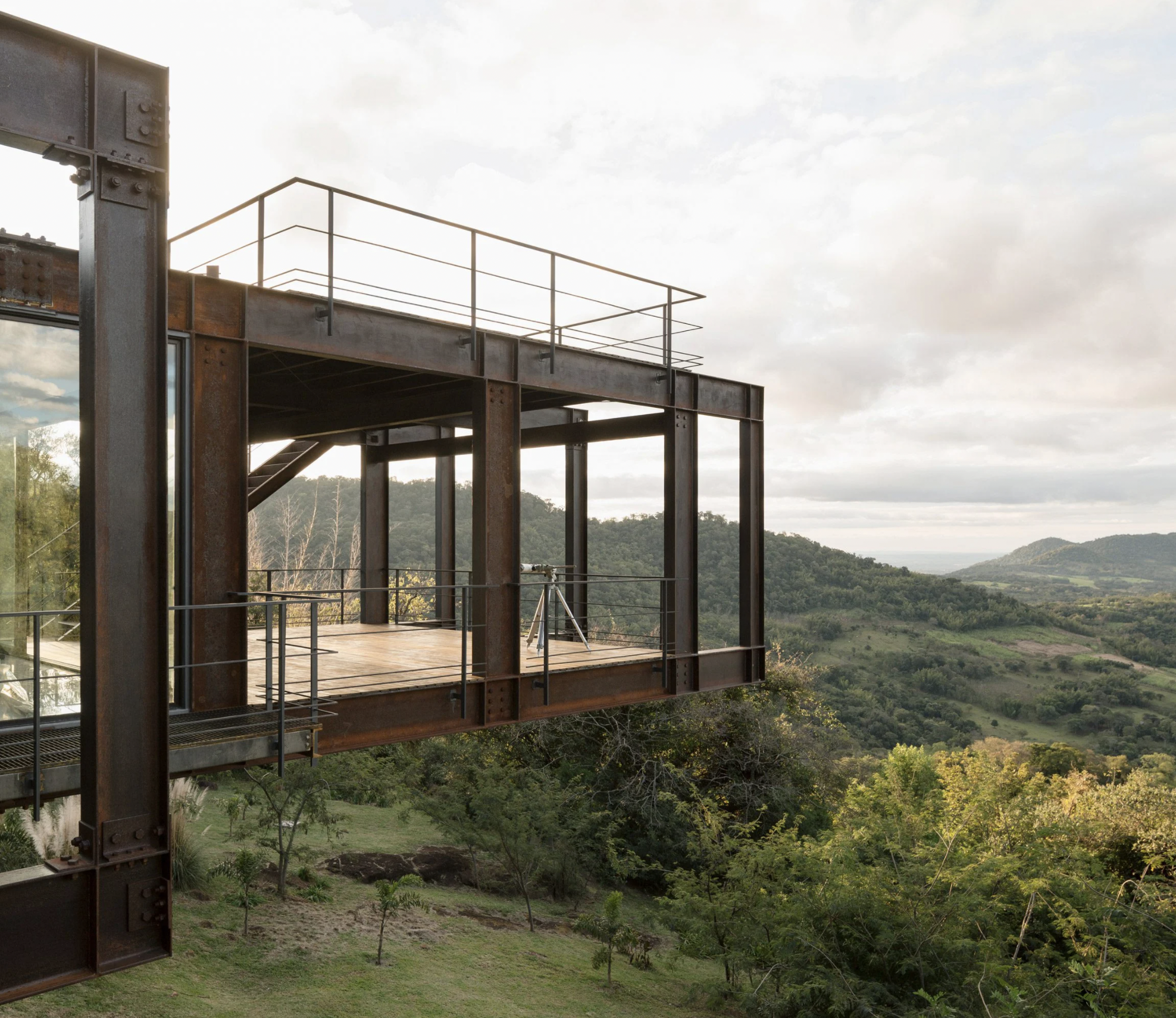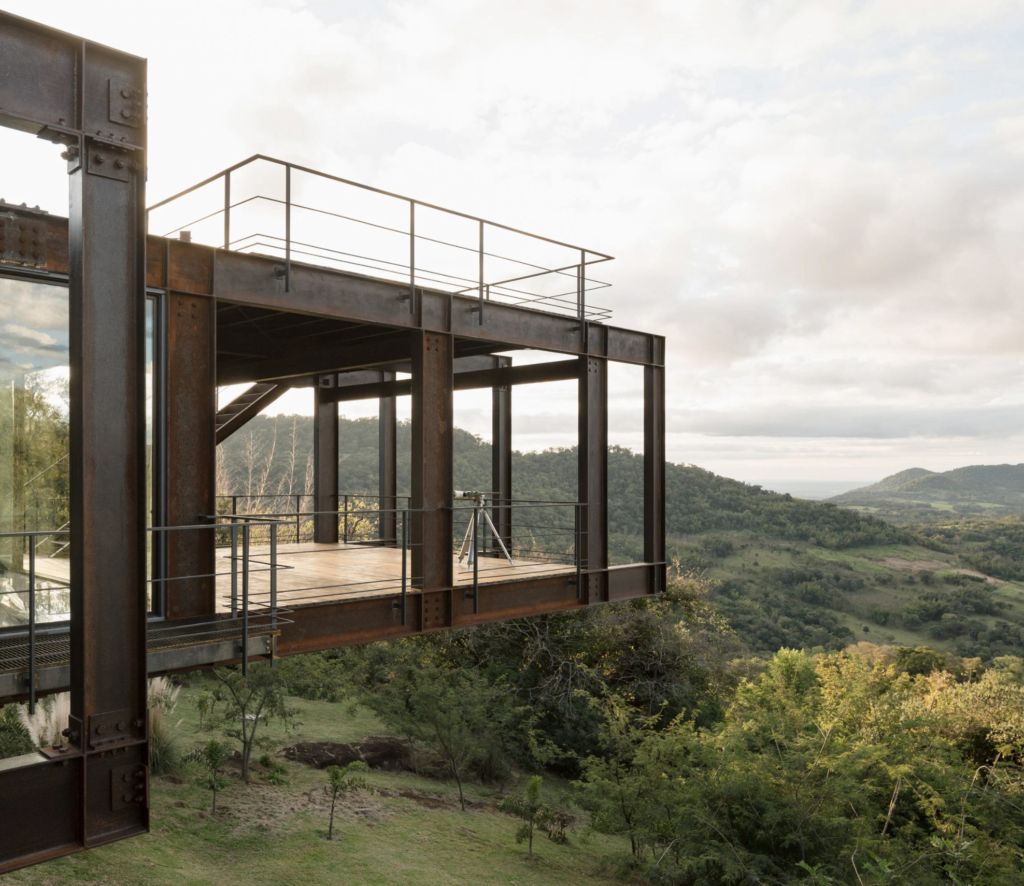 The hill-top structure was assembled in seven days. Incredible.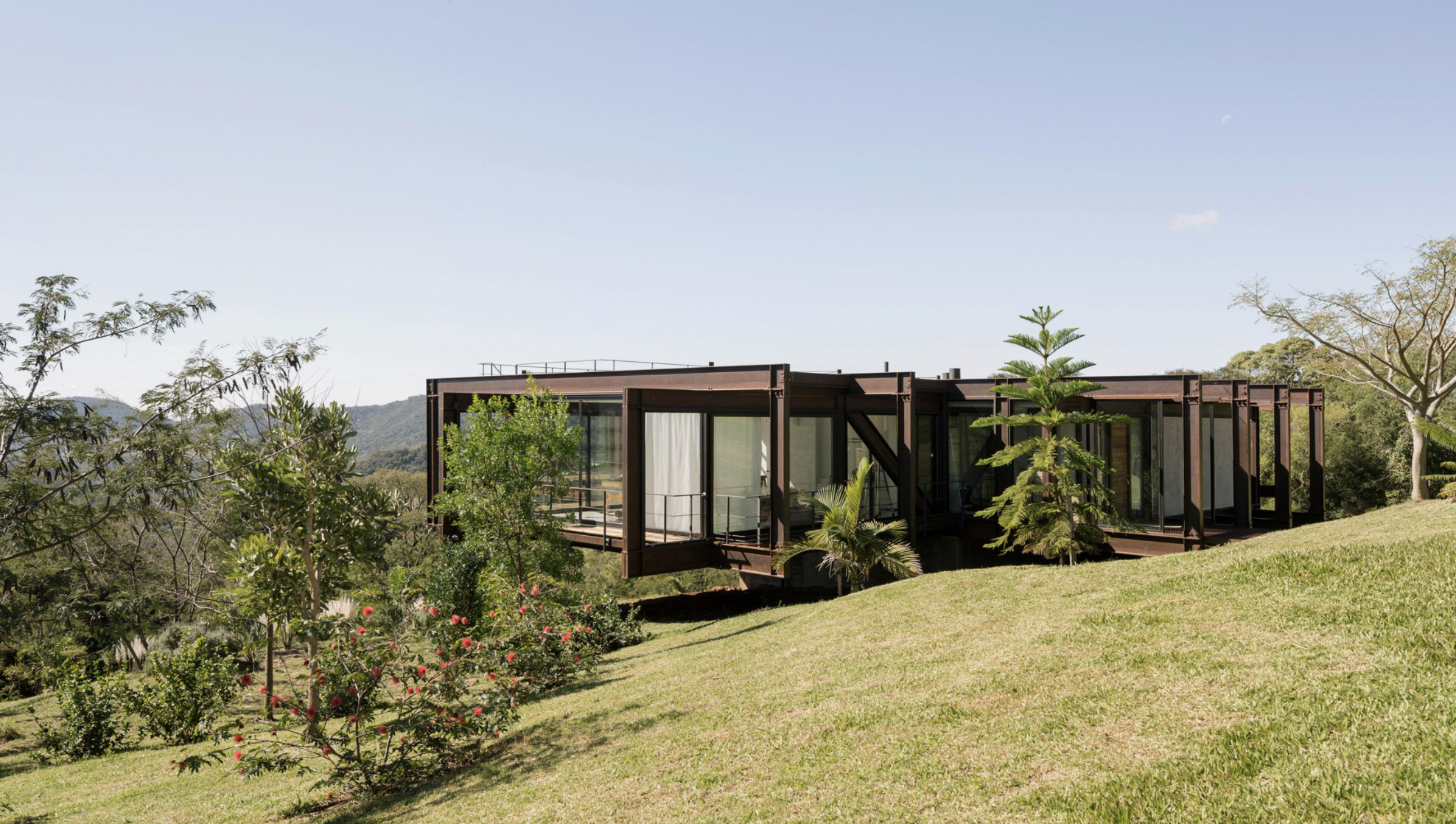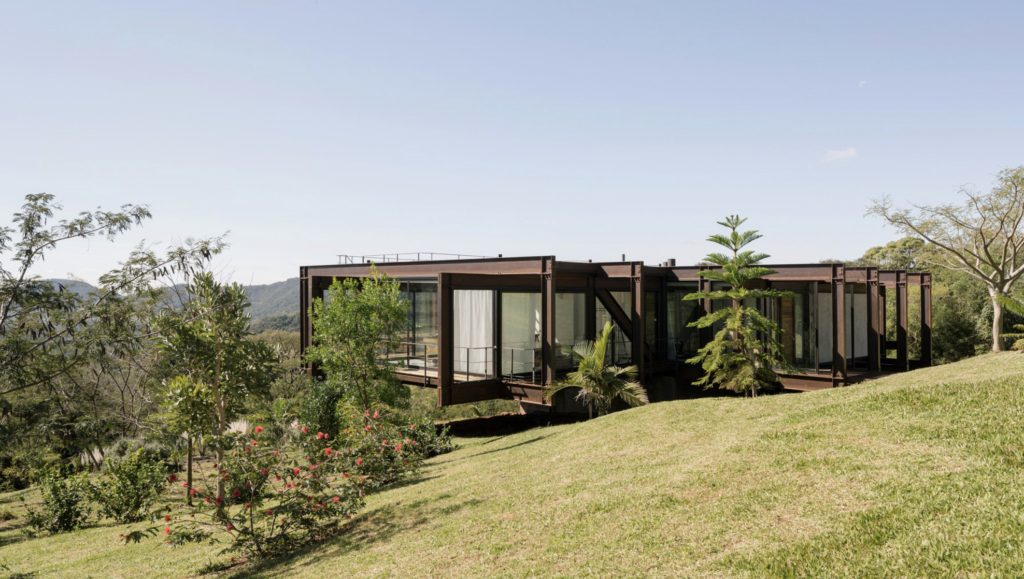 Here's Dezeen with the details.
And for more mountain-tops…
Bianca Brueckner shared the tweet of the week. Rock on. ?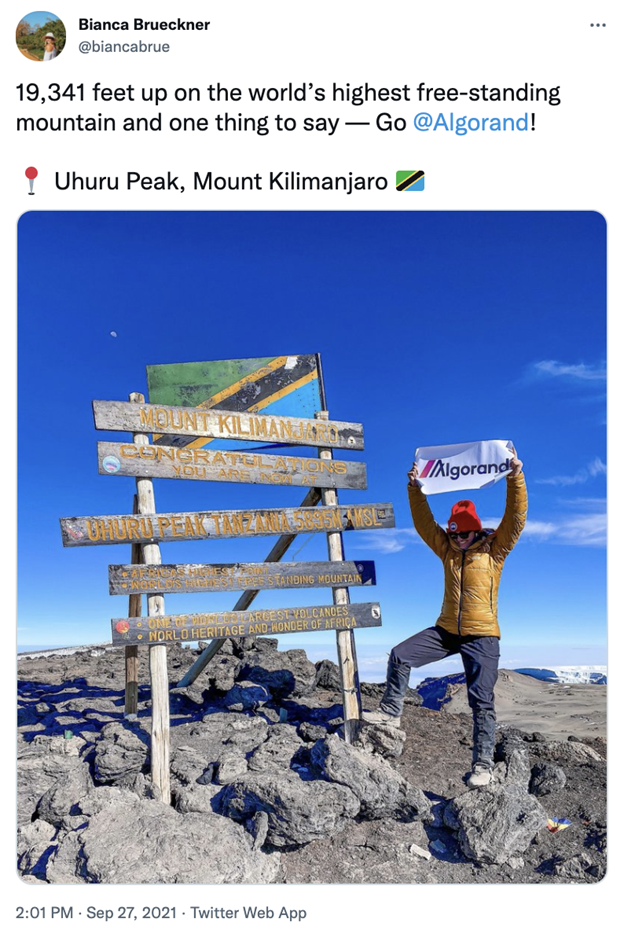 ? Stories You Might Have Missed
BNY Mellon beefs up digital assets unit with three senior hires
Former Binance & Morgan Stanley Developers Launch Exclusive Crypto Exchange Platform – 'Fairdesk'
Axie Infinity is launching a decentralized exchange
Fire On The Mountain – Official Grateful Dead & Chris Benchetler Film
Steve Cohen's Point72 Ventures leads $35 million Series C round for Zero Hash
Alibaba blocks sales of crypto mining equipment
The Bank of England Membership of CBDC Engagement and Technology Forums
Senator Lummis lays out principles for a US digital currency, alongside continued role of private stablecoins
The Promise of Carbon-Neutral Steel
Michael Jordan and Stephen Curry Talk Ryder Cup, Golf, Basketball
Dollar Tree to Sell More Items Above $1 as Costs Rise
Rolls-Royce Finally Goes Fully Electric With a Striking New Car
George Condo Interview: The Way I Think
Christie's NFT business is booming despite a market lull
New York City Is Betting Big on Offshore Wind Turbines
NFL Star Aaron Jones Signs Deal With FTX
A museum says they gave an artist $84,000 in cash to use in artwork. He delivered blank canvases and titled them "Take the Money and Run."
Algorand Virtual Machine Upgrade Fuels Simple, Even More Powerful Smart Contracts
Iran Lifts Bitcoin Mining Ban, Farms Get Back Online