Axie Infinity parent company, Sky Mavis, raised $152 million in Series B funding led by a16z.
Axie Infinity is a digital pet universe with a player-owned economy. Players can battle, breed, and build similar to Clash of Clans.
a16z writes,
Axie Infinity introduced a new way for anyone to turn their time into money through Play-to-Earn (P2E), a mechanic that allows gamers to transform their skills and time into earnings and distribution rights for tokenized in-game items.

 The Axie growth story is a phenomenal testament to the power of the P2E revolution that is resonating with so many people all around the world, beyond crypto native circles.
 The blockchain-based game has seen incredible growth with nearly 2 million daily active users as of August 2021, and it's token, AXS, advanced 65% in the last 7 days.
Frank Chaparro recently interviewed ​​Jeff Zirlin, co-founder & growth lead at Sky Mavis. The two talked about how Axie Infinity fills the gap between blockchain gaming and DeFi.
And for a deep dive into Axie, check out Packy's post from July.
?? a16z to the Senate Banking Committee
a16z made additional headlines this week as it provided feedback on crypto to the Senate Banking Committee.
Here's a quote:
We are at the threshold of the third generation of the internet: web3. Given the pace of innovation in this space, it has been challenging for many policymakers to keep up.

 That's why we were so heartened by the Senate Banking Committee's call for feedback on clarifying laws around digital assets and decentralized technology.
The VC firm offered proposals across 4 domains:
Consumer Protection and Inclusion
Decentralized Autonomous Organizations
Comparing Jurisdictional Harmonization, SROs, and Nonprofit Corporations
Tax Reporting and Related Issues of Blockchain Ecosystems
Click here for the full report. It's well worth a read.
? The Big Banks Play Catch Up in Crypto
On Monday, Bank of America released its first report on digital assets. Welcome to the party folks.
Digital Assets Primer: Only the first inning
 The firm shared,
Digital assets represent a $2 trillion+ market value with 200 million+ users, and have the potential to transform every industry by improving efficiency and reducing friction across transactions.
On Thursday, JP Morgan compared the recent inflows in Bitcoin and Gold and said,
Institutional investors appear to be returning to Bitcoin perhaps seeing it as a better inflation hedge than gold.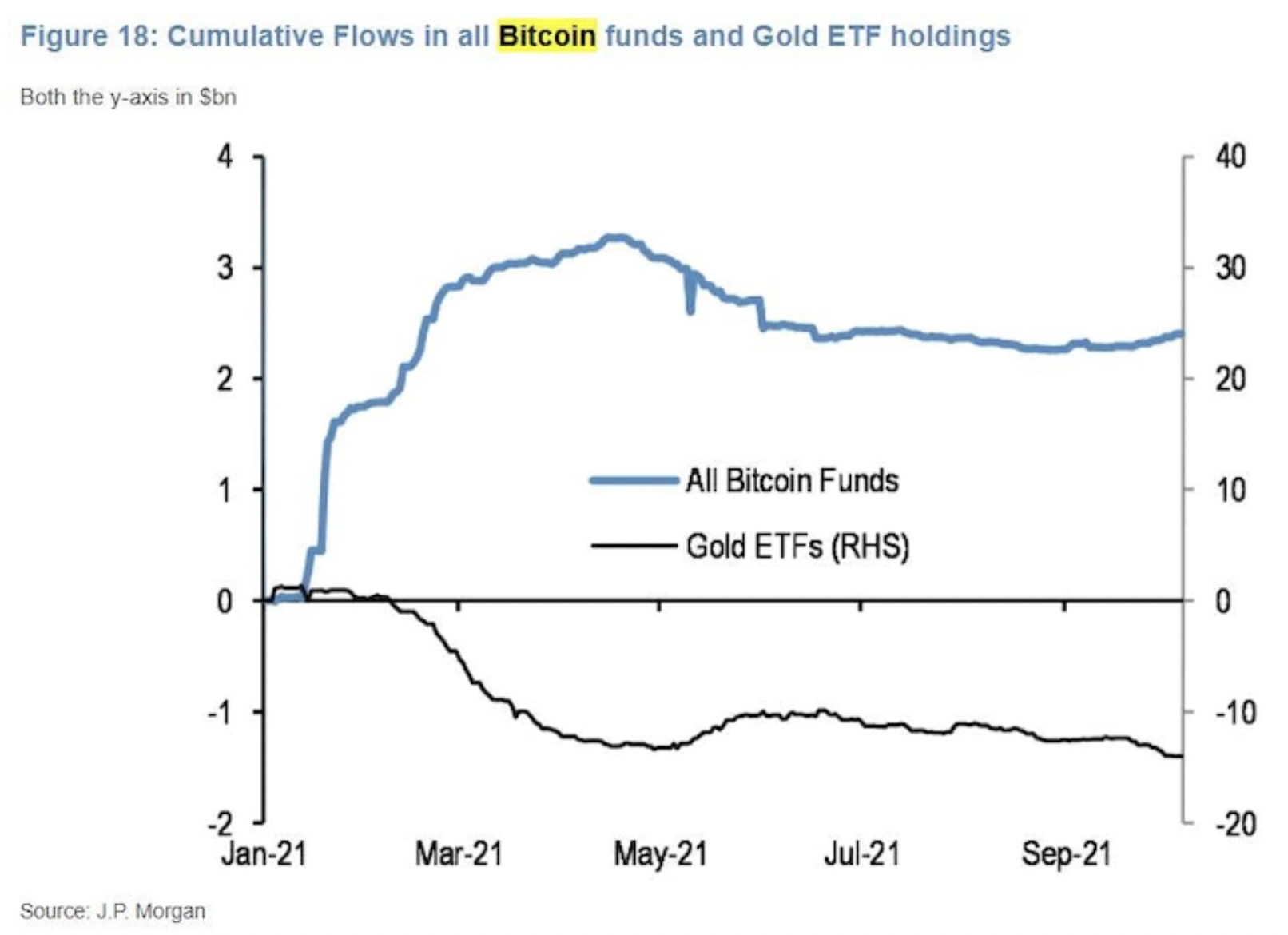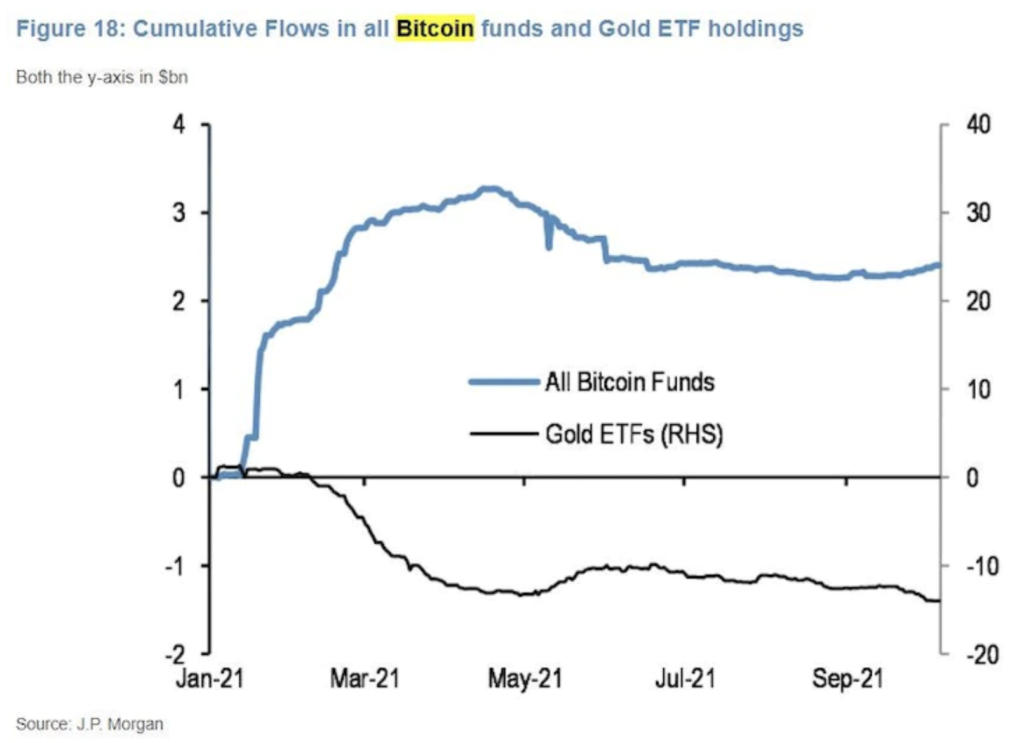 Additionally, U.S. Bank announced crypto custody services for institutional fund managers.
The bank will only offer services for Bitcoin, but indicated additional coin support will come soon.
NYDIG will act as sub-custodian. See the press release here.
? Bitcoin Bossa Nova
Brazil looks to pass regulation that could eventually make Bitcoin legal tender.
The bill was approved by the Brazilian House of Representatives on September 29, but has yet to be signed into law.
This would be big so keep an eye as Brazil is the world's 13th largest economy by GDP.
Meanwhile in Mexico, the Bolsa Mexicana de Valores (BMV) Stock Exchange is toying with the idea of listing crypto-based financial instruments.
Here's the Block with details.
And across the pond in Switzerland, you can now buy Bitcoin at your local train station.
We love to see it.
? What's New In NFTs?
On Thursday, Fidenza 938 sold for 2,500 ETH (~$8.5M). What makes it rare? 938 is the only piece in the Fidenza collection that rotates counter-clockwise. Here's a great tweet thread via bonafidehan.eth breaking it down.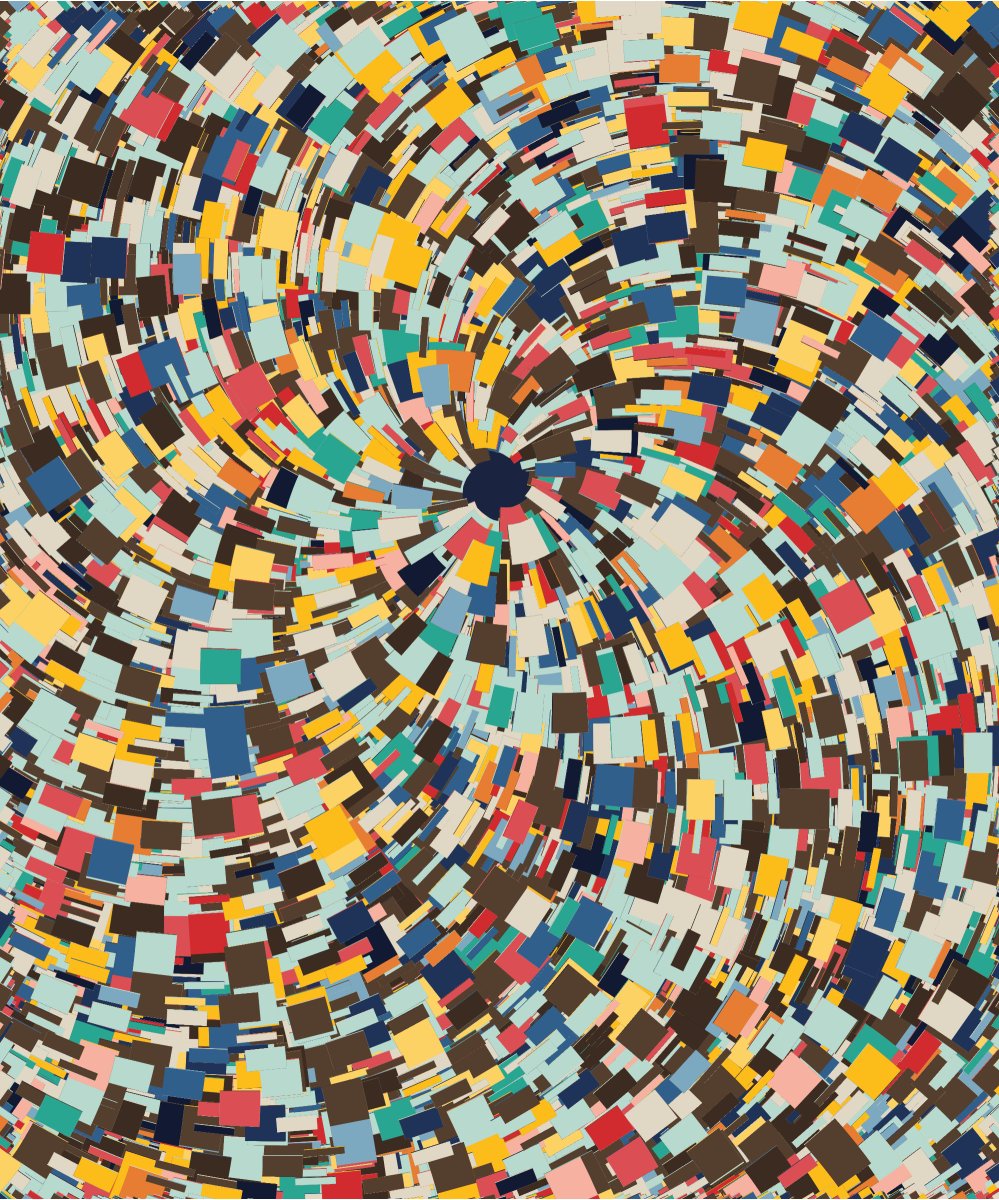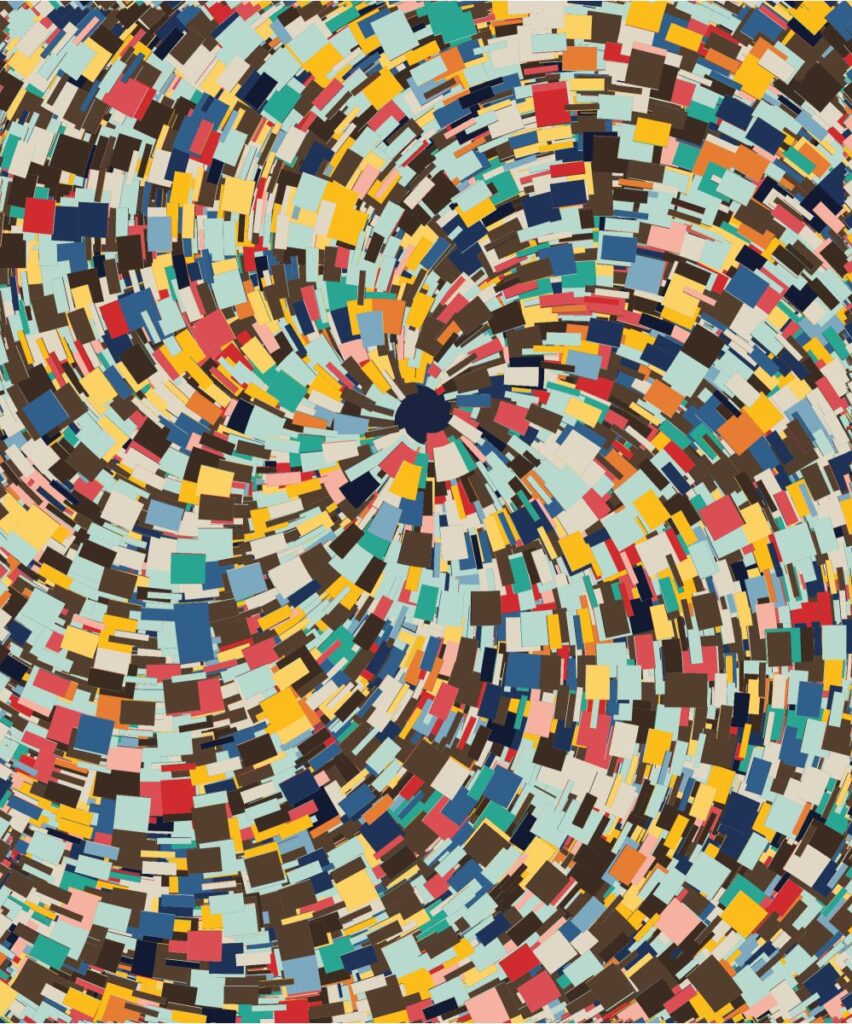 Tyler Hobbs, creator of the Fidenza collection was even "surprised" by the output of 938, writing,
Fidenza 938 was one of the handful of outputs that completely surprised me. Stoked to see it getting so much love <3
You can feel the love as a physical Fidenza popped-up in Marfa, Texas.
Fantastic.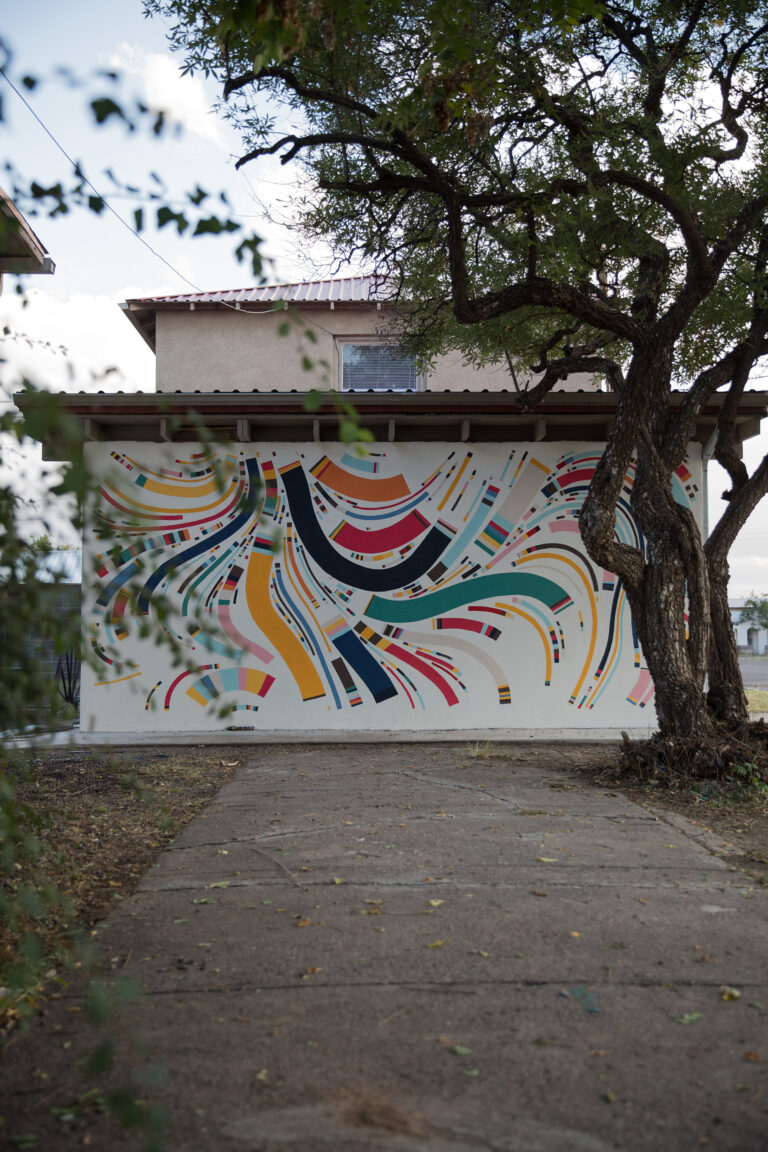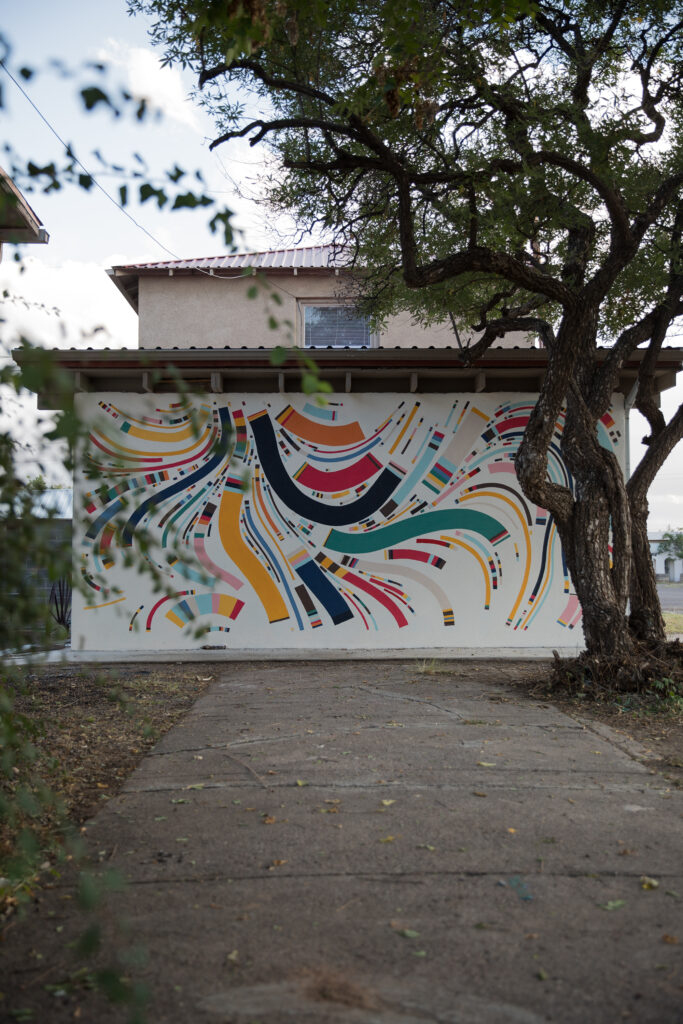 Chainalysis and Dapper Labs, creator of CryptoKitties and NBA Top Shot, announced a long-term partnership.
The two will team up to monitor transactions and ensure everyone complies with regulatory guidelines.
Dapper Labs will also leverage Chainalysis' technology to flag suspicious activity and investigate when necessary.
Here's Coindesk with details.
Dapper Labs also dropped its Q3 2021 Industry Report with some striking stats.
In Q3, NFT trading volume eclipsed $10.5B, >700% growth from Q2 and 38,000% growth YoY.
Incredible.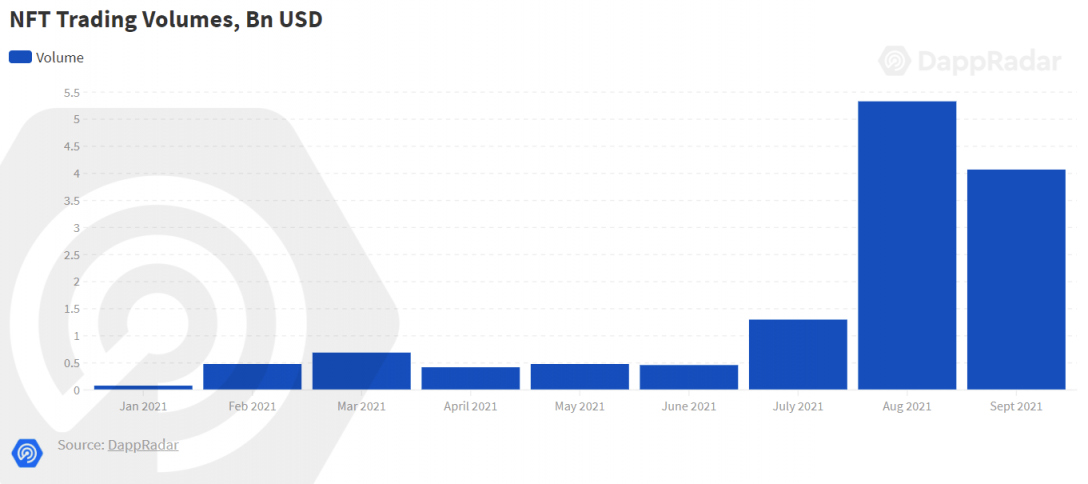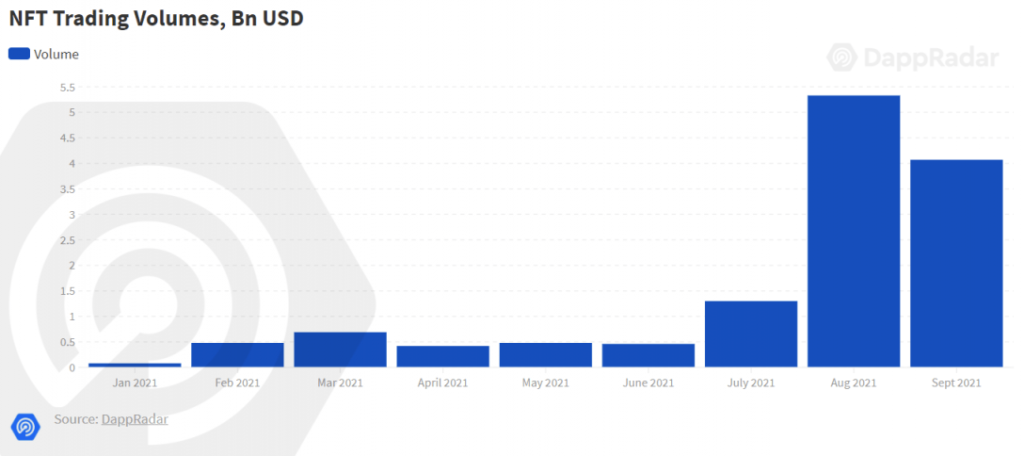 OpenSea announced that it integrated Polygon on its platform allowing users to purchase and mint Polygon NFTs.
Here's a great graphic showing what's possible with Polygon NFTs: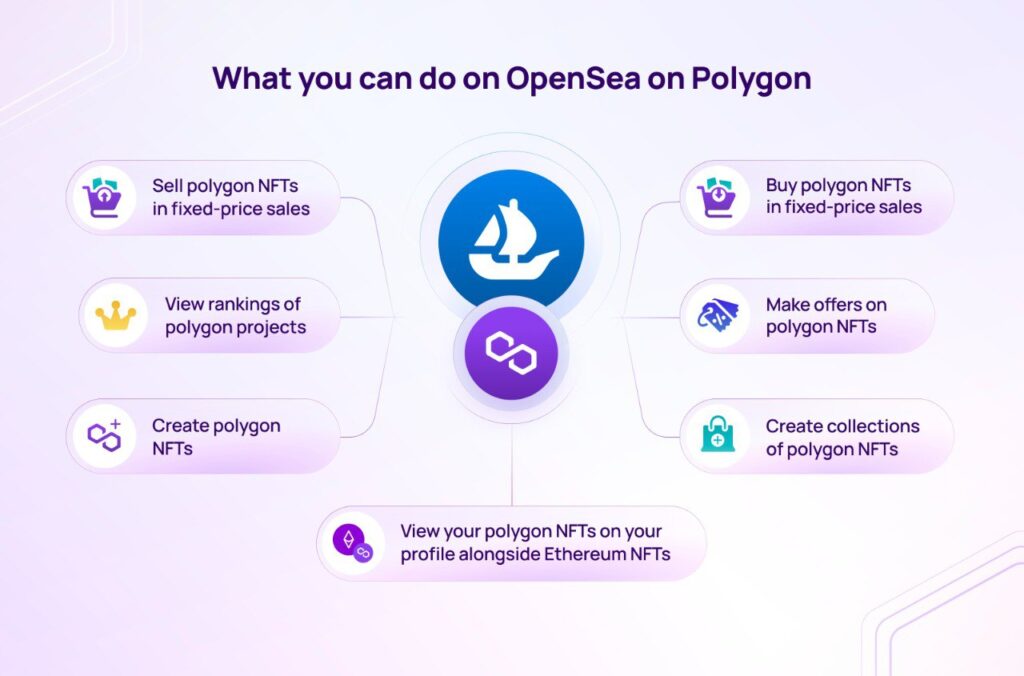 And here's Polygon with the press release.
NFTs On Display
We stumbled upon some folks who displayed their digital collection IRL.
Here's an NFT of swimming fish in a coffee table. Call it a crypto koi pond. 😉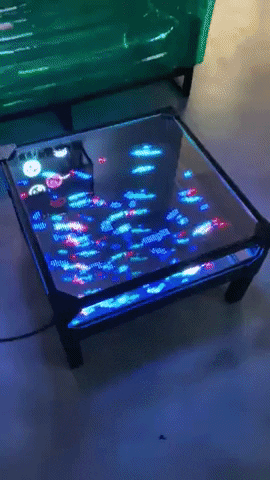 And Craig Burel posted a pic of his framed digital masterpieces.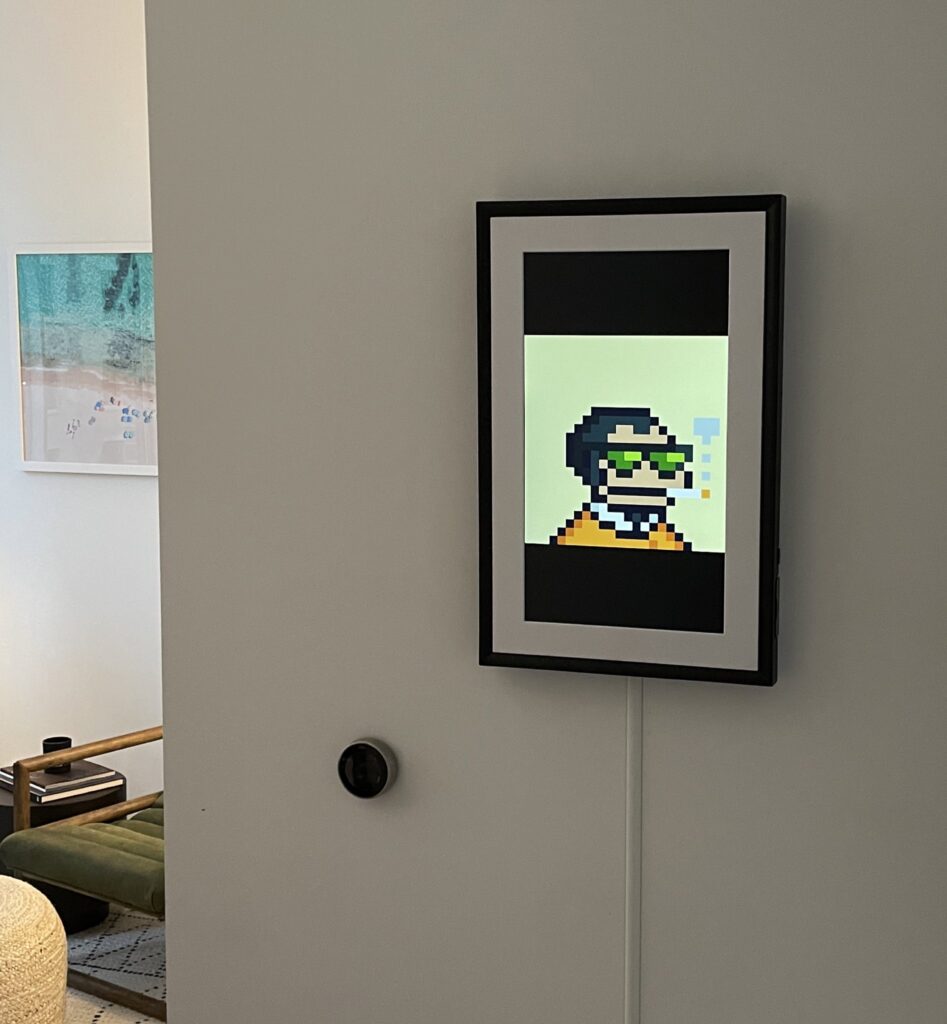 Here are some additional NFT links for those who just can't get enough—
Notorious art forger Wolfgang Beltracchi enters the NFT world
NFTs rising – The Web 3 Creator Economy is here – Decentralized NFTs done right by Manifold
Welcoming 4 Leaders to propel Sorare to new heights | by Sorare | Oct, 2021
'Evolved Apes' NFT creator allegedly absconds with $2.7 million
Tezos to Present NFT Exhibition at Influential Art Basel Miami Beach Show
 'Fantasy startup investing' NFT platform Visionrare shuts down paid marketplace after a day in open beta
? Premier Event on Blockchain and Digital Assets
The DACFP will host its VISION conference on October 19, 2021.
Our Founder & CEO, Greg King, will present alongside an all-star group. Check it out: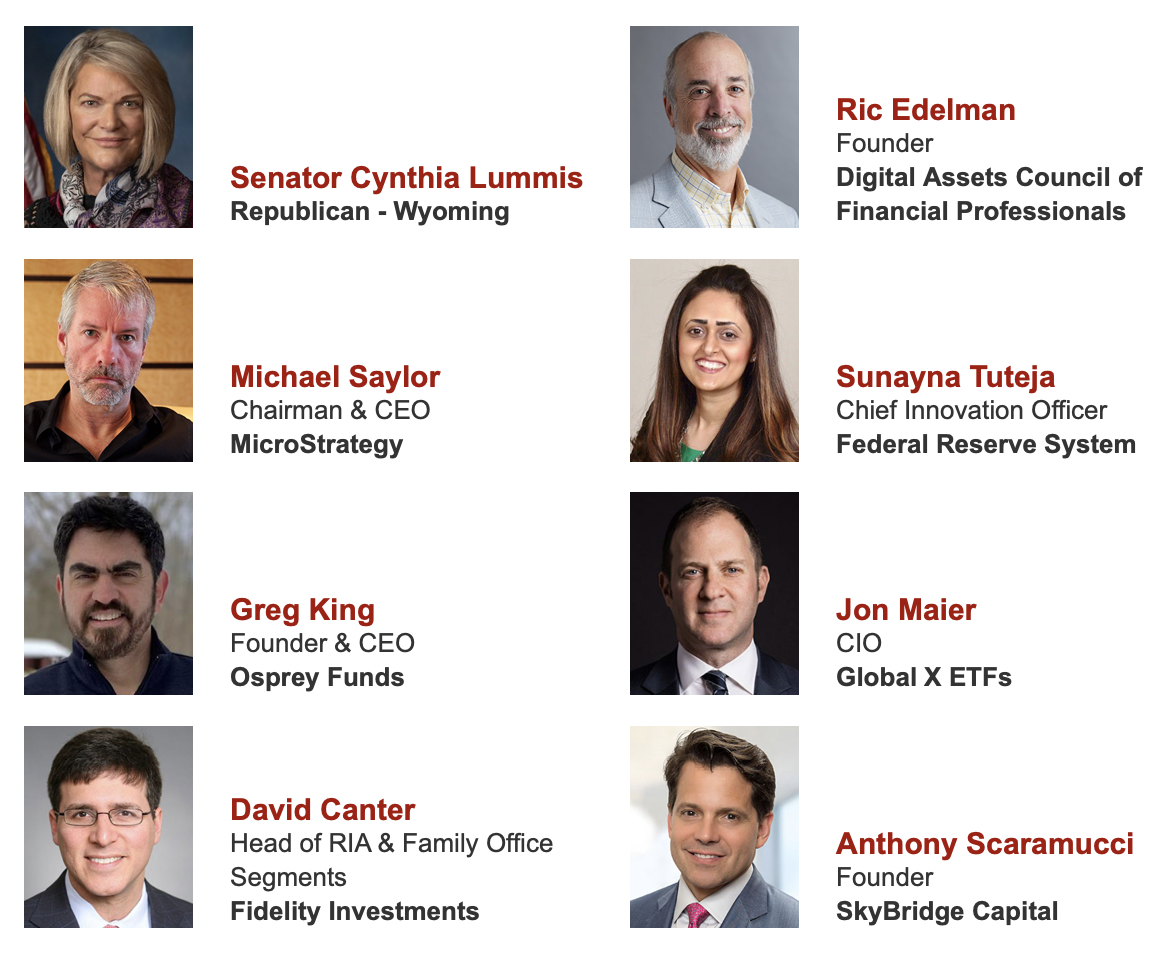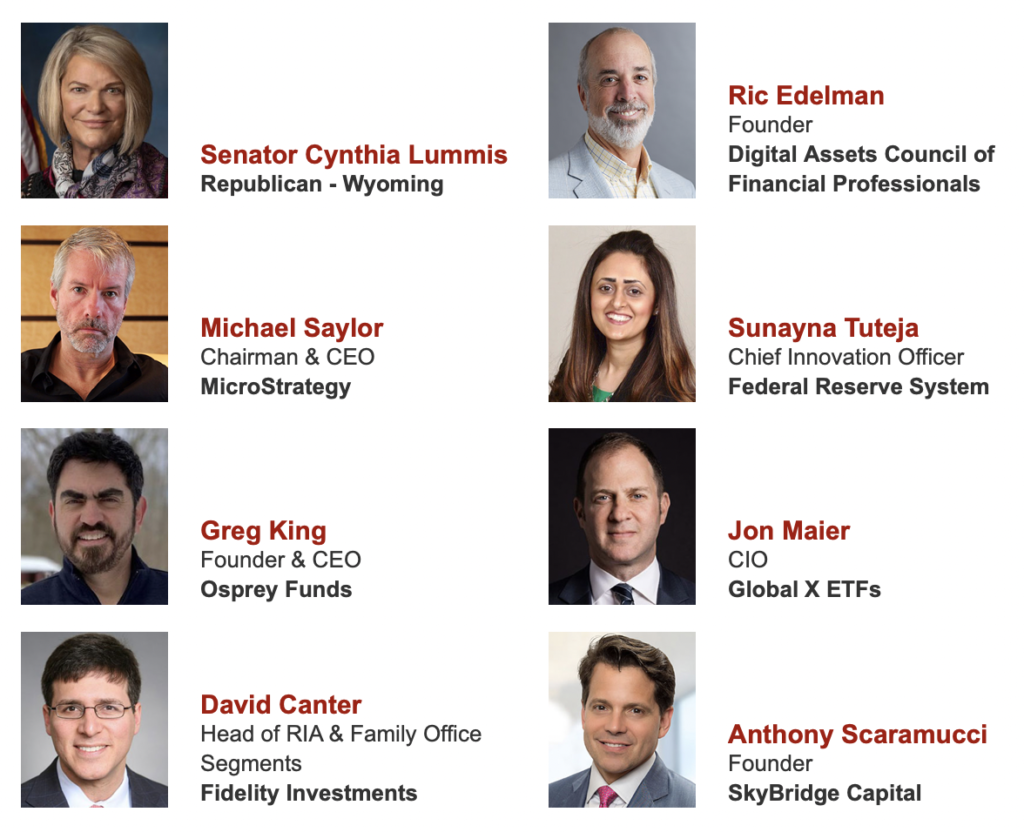 Register today and for those unavailable to join on October 19th the recorded sessions will be on demand.
? Bitcoin For $1 Trillion
Bitcoin reclaimed a $1 Trillion market cap on Wednesday for the first time since mid-May.
It even flipped Facebook in market cap.


Check out the YTD Bitcoin chart: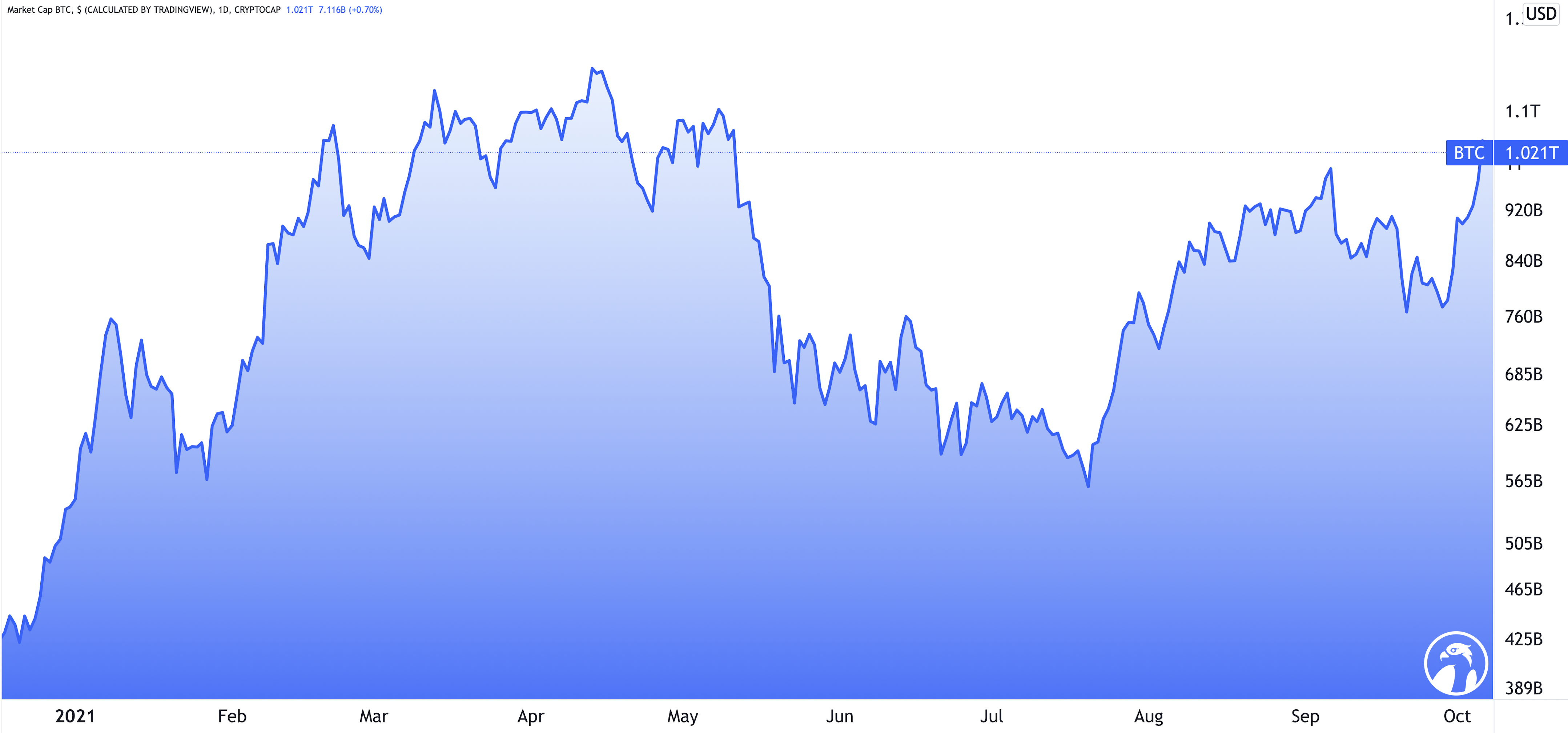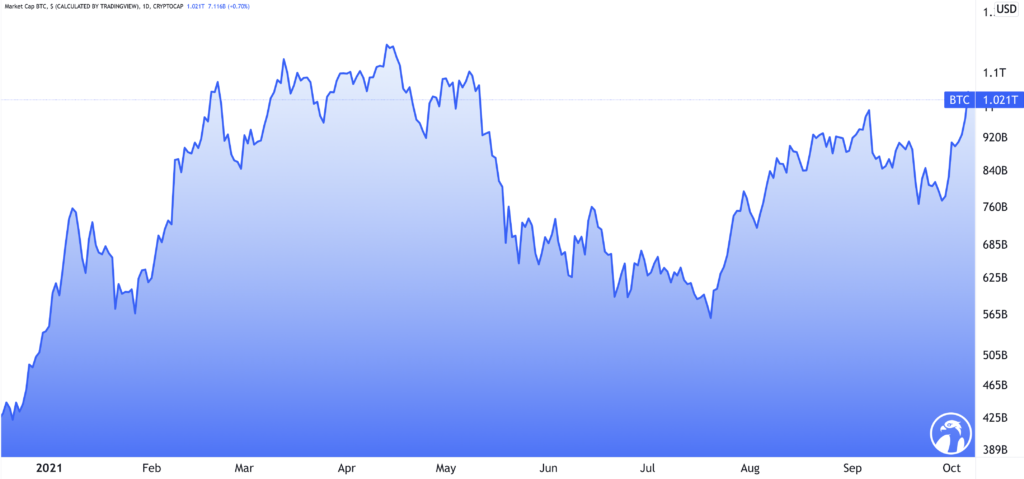 And for those watching supply and demand, Will Clemente shared this sweet chart saying,
An all-time high 85.1% of Bitcoin's supply hasn't moved in at least 3 months.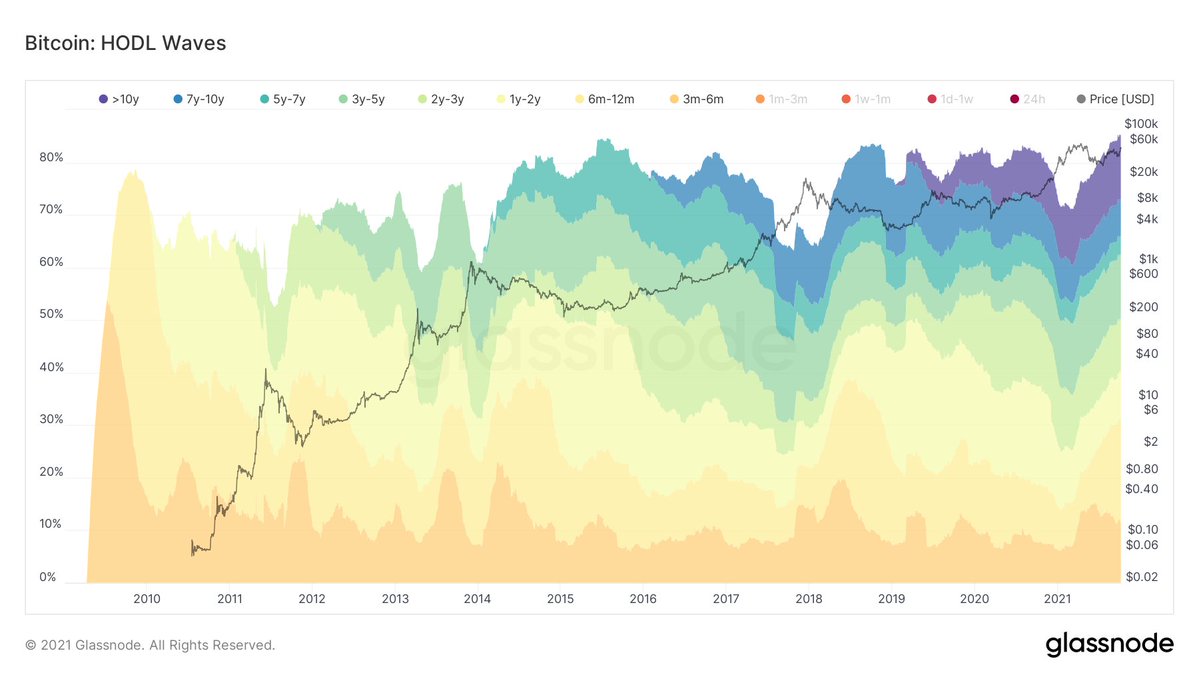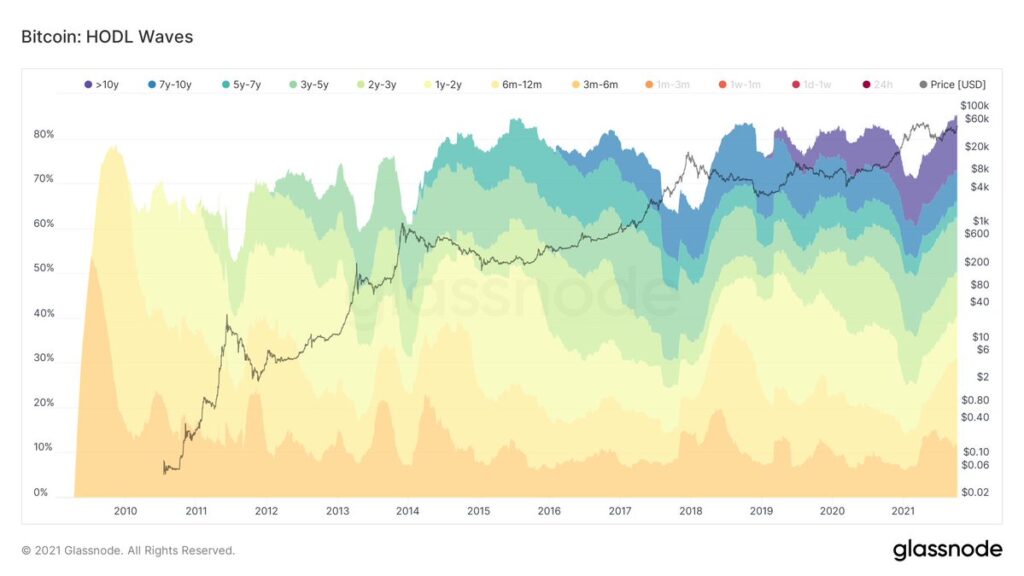 ? FTX To The Moon!?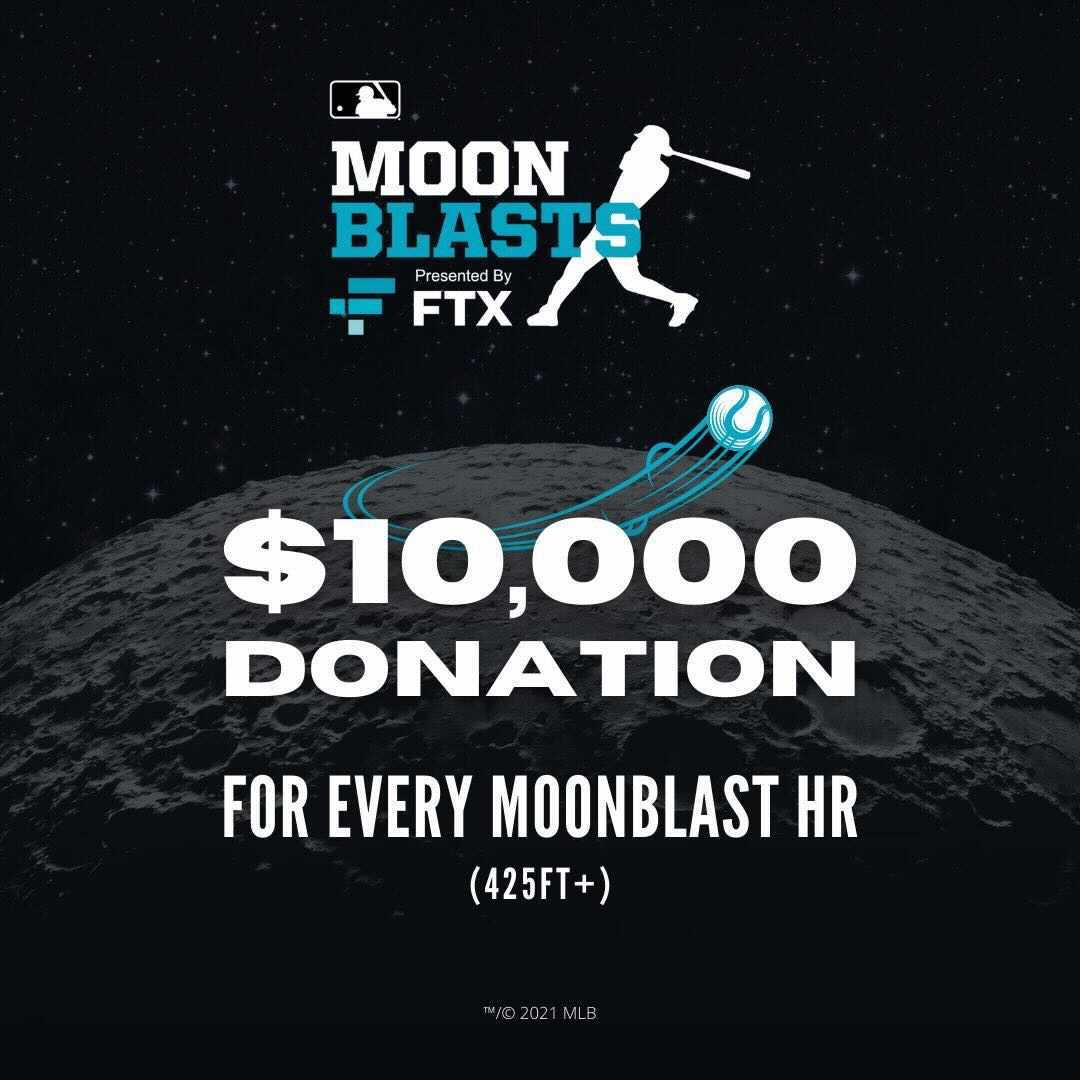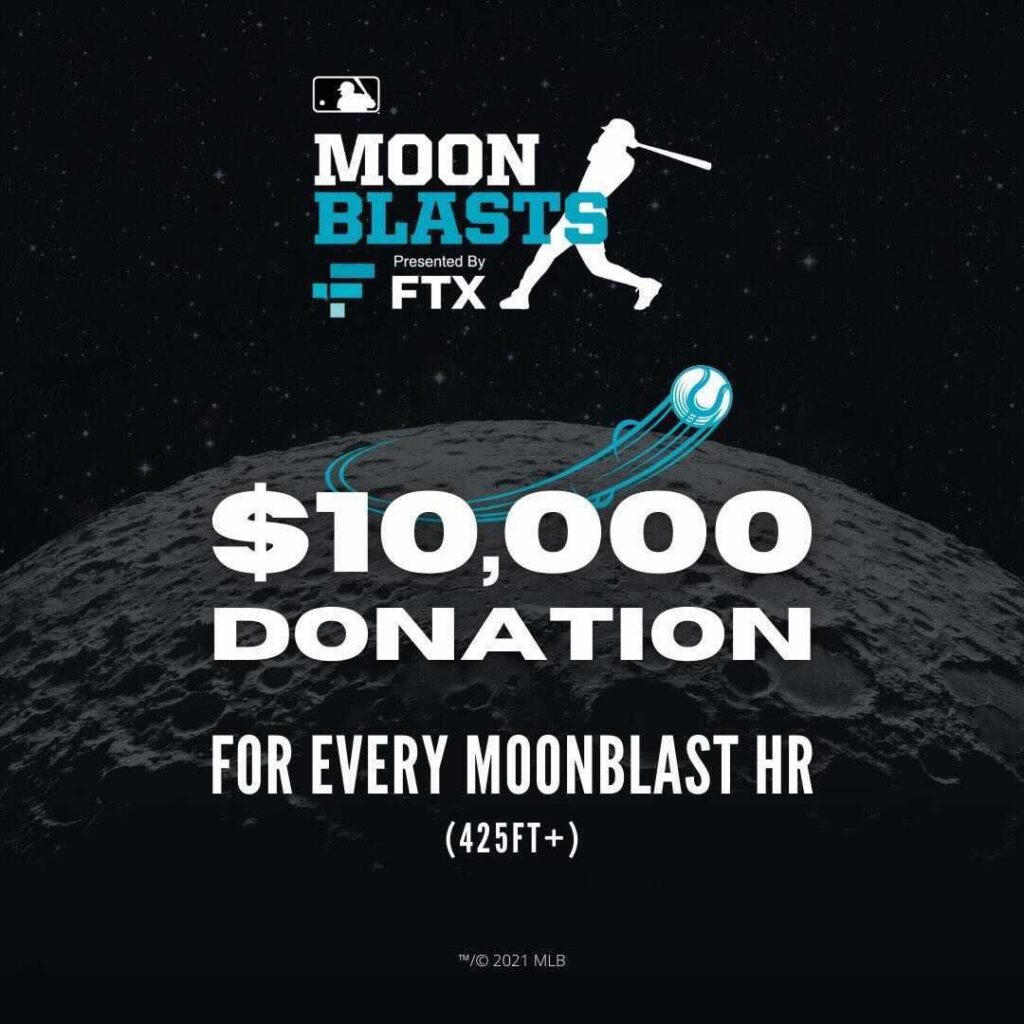 The crypto exchange announced that it will donate $10,000 for every "moonblast" (HR >425') this MLB postseason.
In FTX-fashion, the firm fueled the hype with a great commercial. Have a look.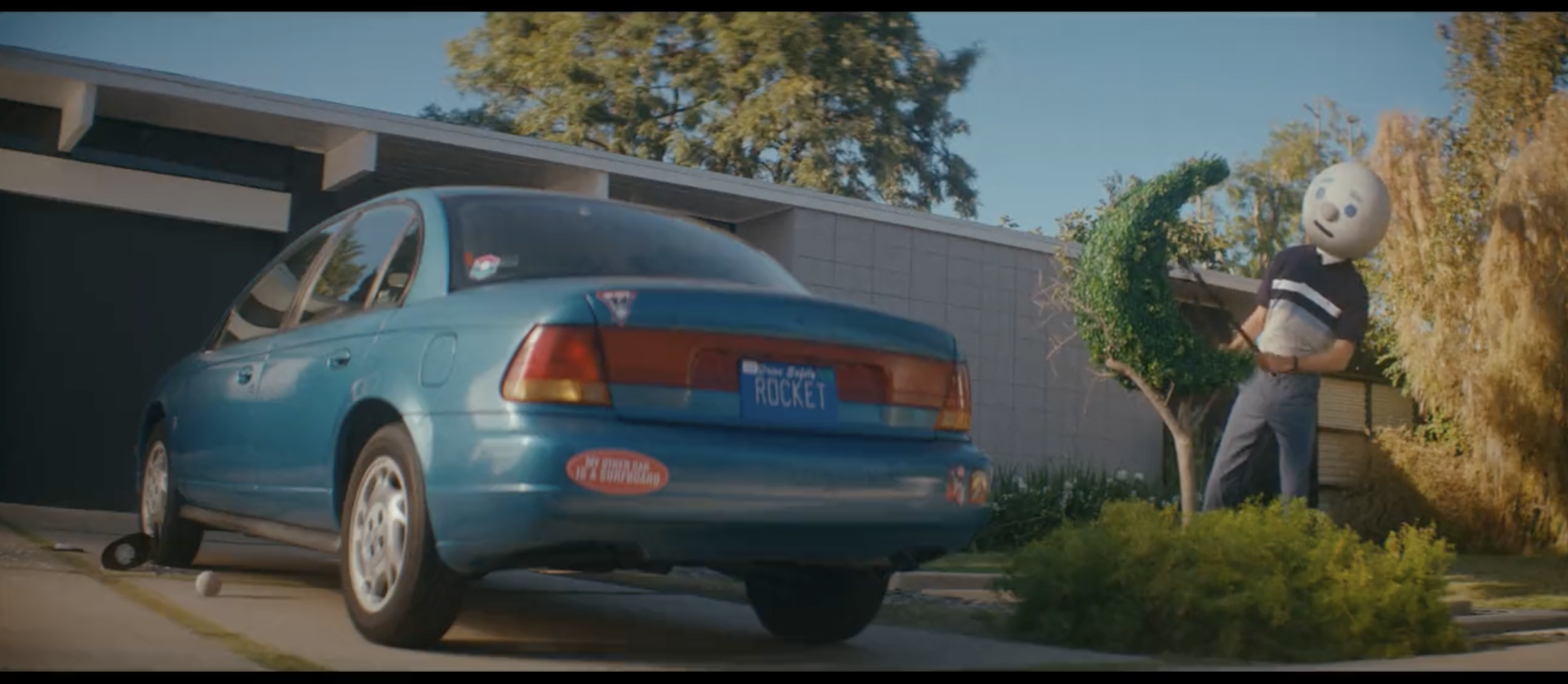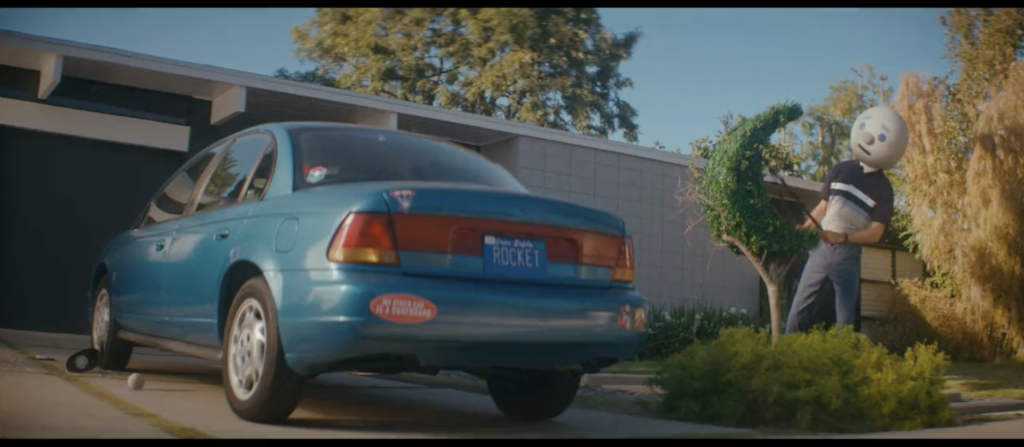 ?‍♂️ Home On A Hill
Here's an incredible hill-top home off the east coast of South Africa.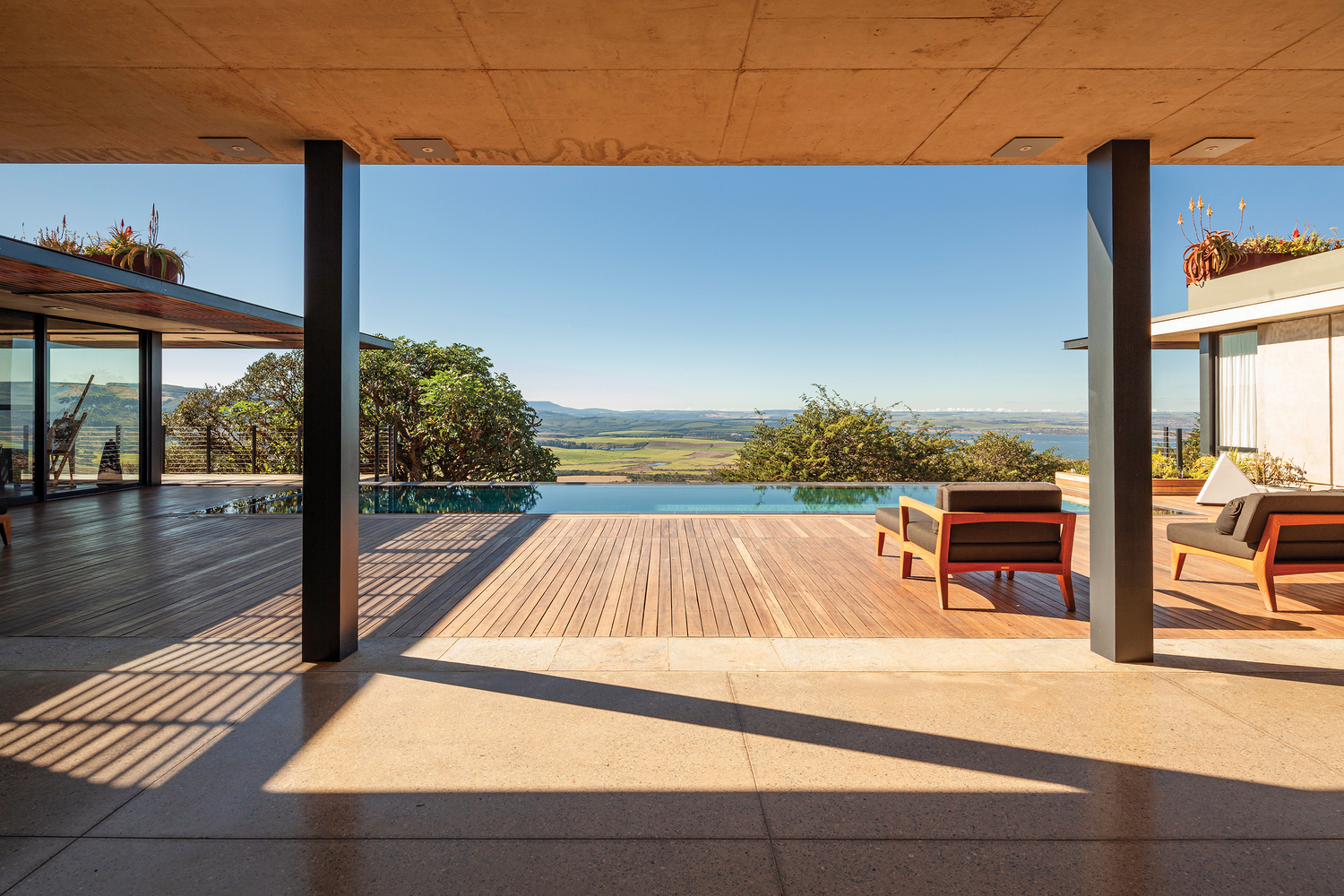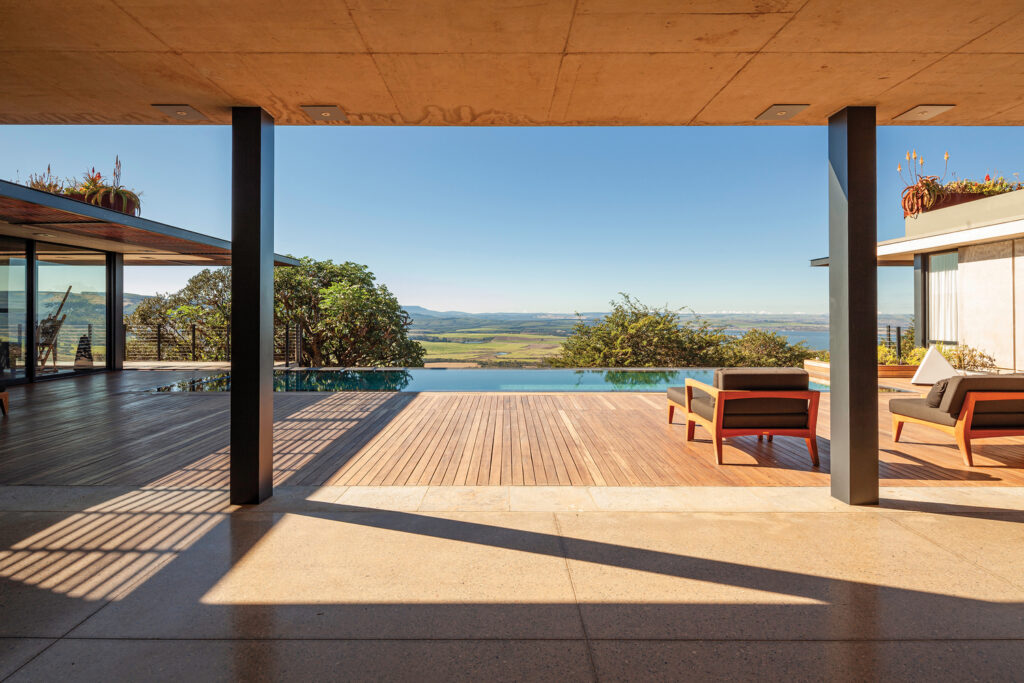 The deck and infinity pool look out to breathtaking panoramic views. It's stunning.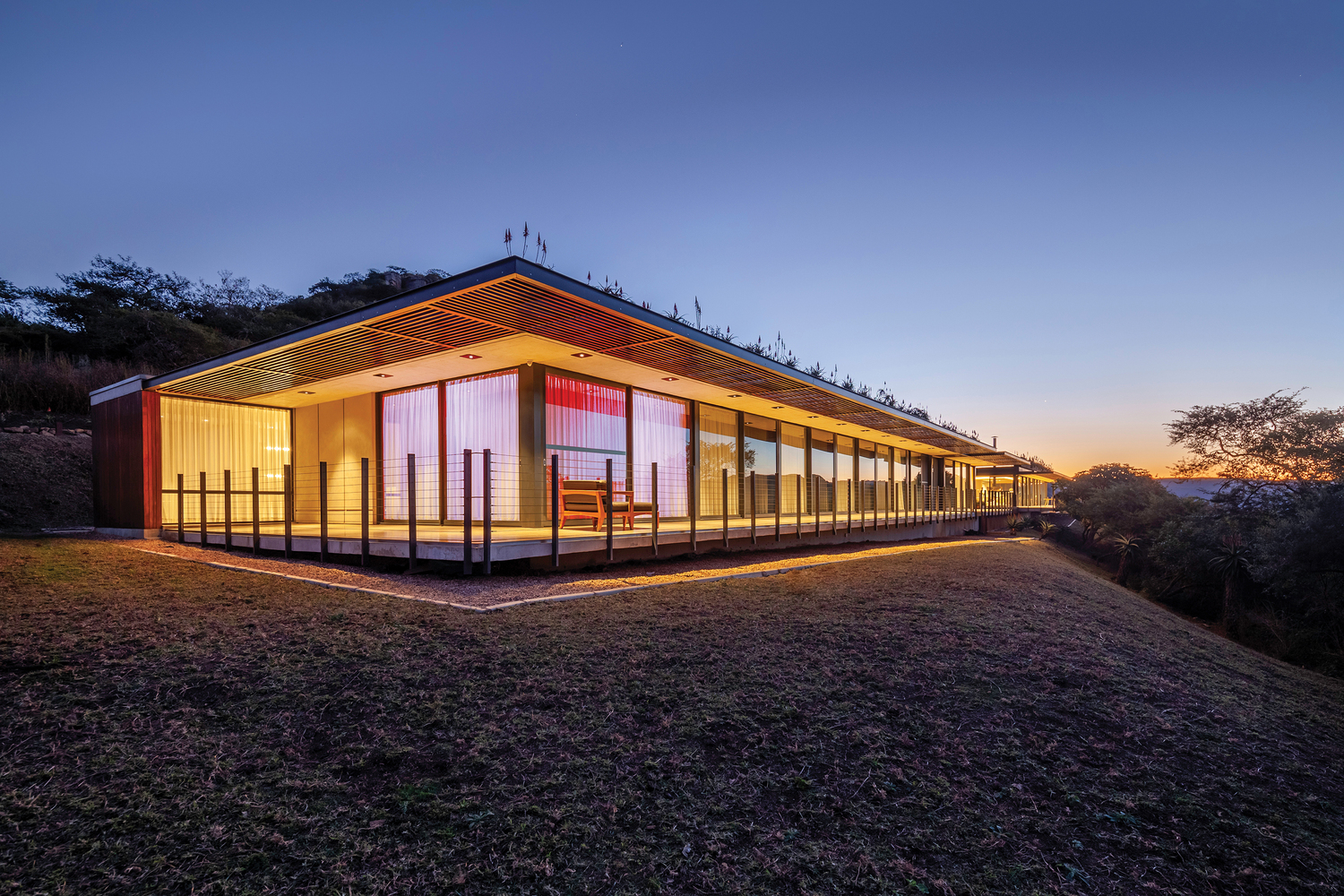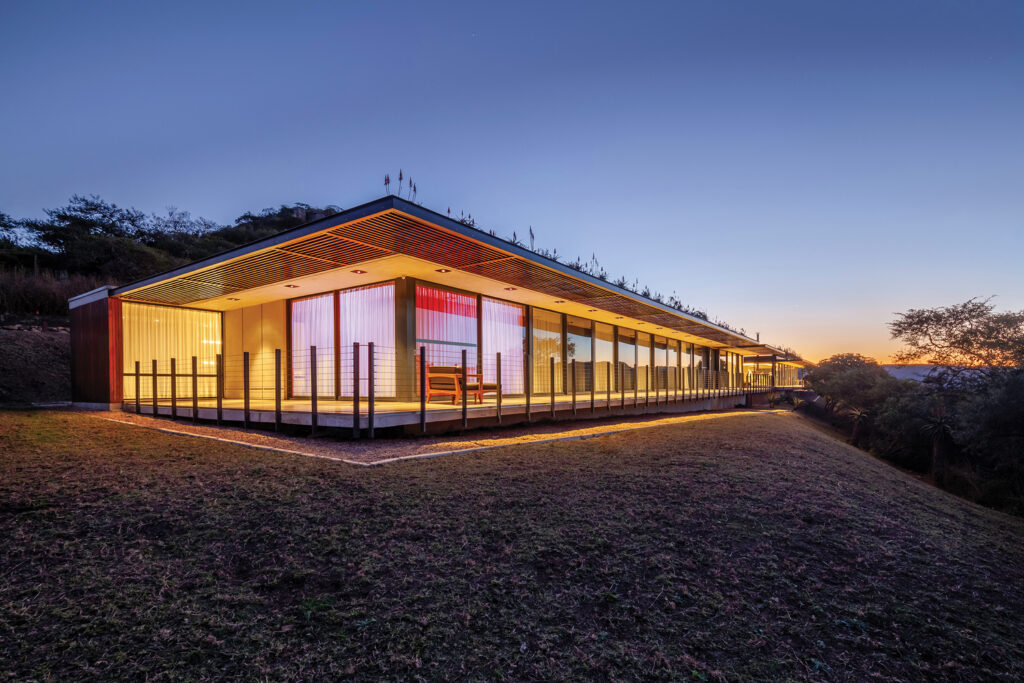 Here's ArchDaily with the details.
? Stories You Might've Missed
Breaking the Fourth Wall: The Business of Media Subculture
Indian TikTok challenger raises $19M to launch social token on Solana
Core Scientific to Build 300MW Blockchain Data Center in Texas
MMA Legend Jorge Masvidal Becomes First Promoter To Award Fighters Bitcoin
Department of Justice announces crypto-focused 'enforcement team'
George Soros' family office owns bitcoin, confirms CEO Fitzpatrick
Twitter invests in avatar startup Facemoji
Indian crypto exchange CoinSwitch Kuber raises $260M in new funding
Introducing the Celo Climate Collective | The Celo Blog | Oct, 2021
MoneyGram looks to Stellar and USDC to enable local currency payouts
Neobrokerage firm Public.com rolls out crypto trading tools
​​What we do — and don't — know about Tesla's move to Austin
SMART tire company startup reinvents the wheel using NASA technology
RoboTire raises $7.5M to automate tire replacement
Say hello to the future of web3 messaging
A French company is using enzymes to recycle one of the most common single-use plastics
Saudi Arabia's $400 Million Takeover Of Newcastle United
Marjan van Aubel creates colourful solar panel skylight for Dubai Expo