The Crypto Land Grab Is In Effect
The Corporate Crypto Land Grab  
Tuesday, Jack Dorsey announced he was stepping down as Twitter CEO. 
Two days later, Jack's other baby, Square, announced a name change to Block, you know, like Blockchain.
This comes weeks after Facebook announced the name change to Meta, you know, like Metaverse.
This new Block name was met with derision from the media and finance socialsphere, which is a bullish tell as the knee jerk reaction from the noise brigade is often wrong.
In the old world, big companies pivoted slowly. The operative metaphor was, like turning a giant tanker.
This is no longer the case. Big tech companies now turn on a satoshi and then leverage their large scale.
That's what we're seeing here. Meta and now Block are making a huge bet on a crypto future and literally staking their names on it.
We love to see it.
Keep a lookout for major crypto initiatives from other tech titans like Amazon, Apple and Google.
Seems like they have no choice…
Here's The Washington Post with the full story. 
Adidas Enters The Chat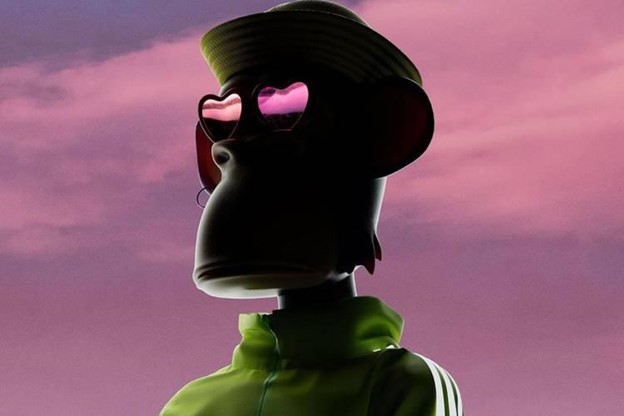 Adidas teased its upcoming future with NFTs this week as the company commented, 
It's time to enter a world of limitless possibilities.
They've yet to release additional information, but Adidas Originals changed its Twitter profile pic.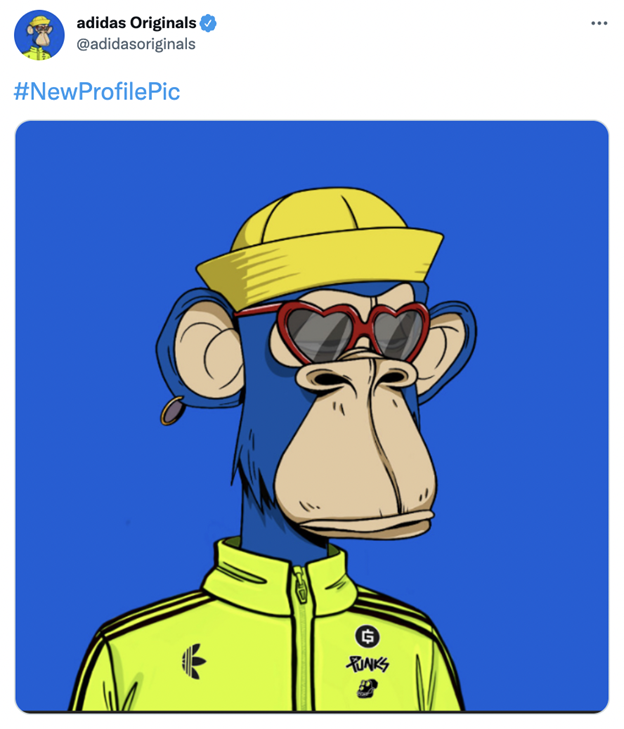 We'll update you as details develop. 
Saylor Bought More Bitcoin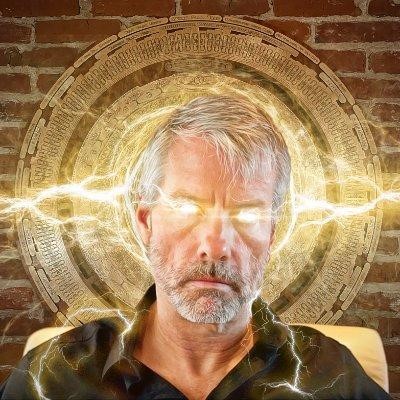 MicroStrategy bought more Bitcoin. 
Michael Saylor's software company bought an additional 7,002 Bitcoin for ~$410M during its fourth quarter. 
$MSTR now holds 121,044 Bitcoin worth ~$3.6B. Saylor's average cost per coin is under $30,000. What a savage. 
Saylor recently spoke with Peter McCormack on the What Bitcoin Did Podcast about all things Bitcoin. You don't want to miss it — Bitcoin is Digital Energy with Michael Saylor
Virtual Land In High Demand
Virtual land NFTs surpassed $100M in weekly sales for the first time ever following Decentraland and Axie Infinity's >$2M deals. 
5 of the top 10 most expensive NFT transactions of the week were virtual real estate. 
It's probably nothing. 
Here's a visual breakdown by DappRadar: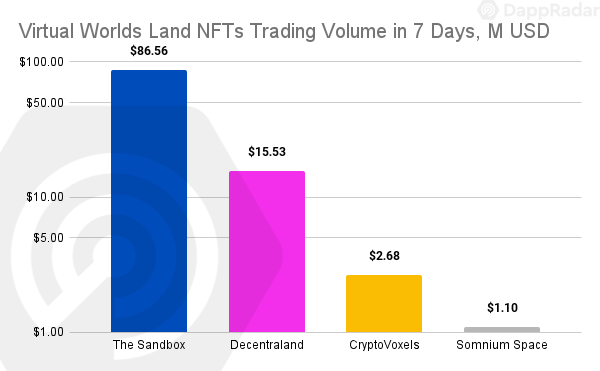 Chips for Charity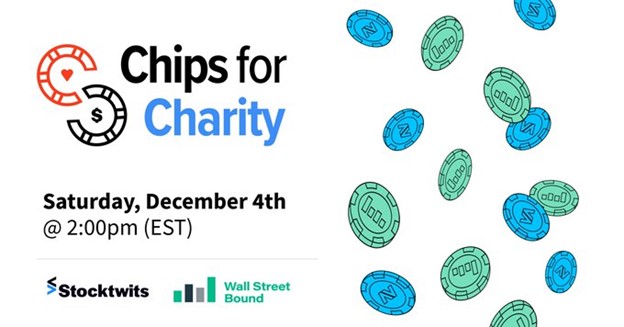 This afternoon, our friends at Stocktwits will host the second annual Chips for Charity Poker Tourney. Entry fees and donations go to Wall Street Bound, which focuses on recruiting and training underrepresented youth for careers in finance.
Osprey Funds has made a donation and committed to supporting the cause. If you would like to play or donate, GO HERE. 
It will be a lot of fun for a good cause PLUS the winner gets $5K in crypto.
Silk Road Founder Ross Ulbricht to Launch NFT Collection
Ross Ulbricht, the Silk Road founder who is serving life in prison, created an NFT collection covering his days as a young child to teen to prisoner.  
Here's his write-up on the NFT collection. 
And here's a preview of Perspective: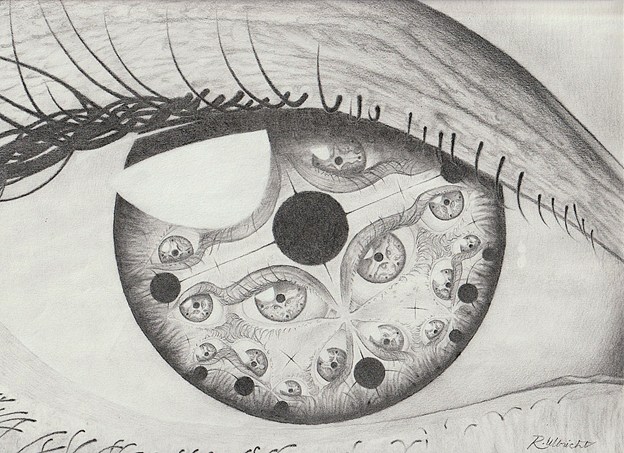 The highest bid is currently 420.69Ξ. The auction will close on Wednesday, December 8, 2021. 
Decipher Miami 2021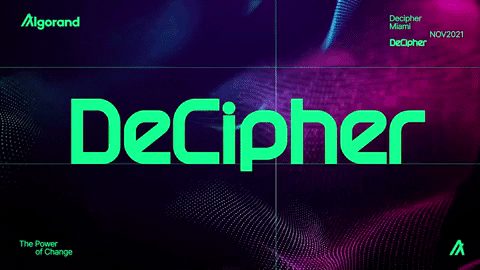 Algorand held its Decipher event in Miami this week. 
In case you missed it, catch up with a few video recordings — 
Welcome to Decipher with Steve Kokinos
Off the Rails: Reinventing Payments Infrastructure for a Truly Global Economy
Building a Blockchain City with Mayor Francis Suarez
ArtBasel Run Over By JPEGs
It was Art Week in South Beach and the digital work stole the show. 
Zaha Hadid unveiled "NFTism," its rendering of a virtual gallery.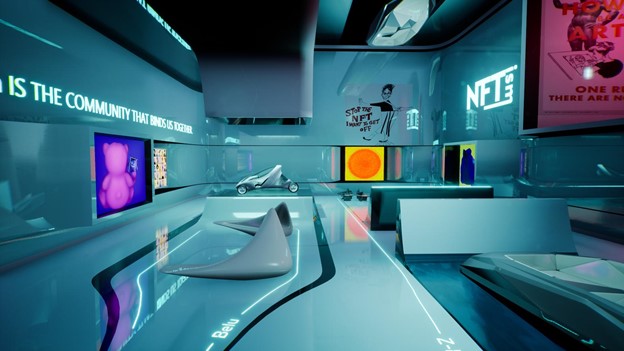 SuperRare showed off its Monolith — a 23-foot digital display that featured ~50 NFT artists. 
Take a look: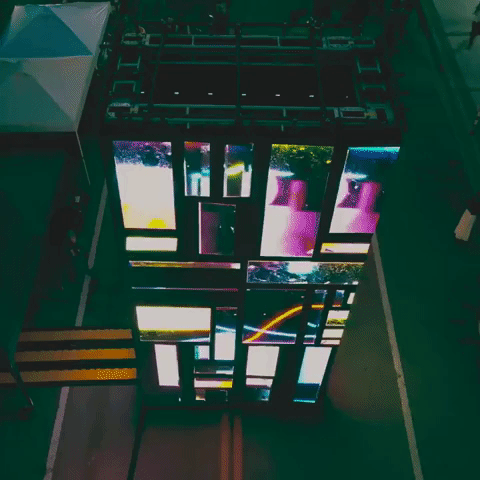 Here's Architectural Digest with additional info.
And… 15 Works That Sold at This Year's Art Basel Miami Beach 
Facebook Meta Flips on Crypto Ads
On Wednesday, Meta updated its crypto ad policy.
As the company moves into the metaverse, it flipped on its former crypto ad ban. 
Meta mentioned,  
We're doing this because the cryptocurrency landscape has continued to mature and stabilize in recent years and has seen more government regulations that are setting clearer rules for their industry.
See the full announcement here.
Colorado Ranch For Sale
Check out this 175-acre ranch in the southwest corner of Colorado —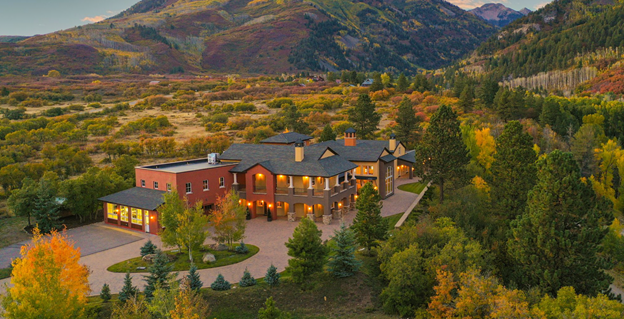 It's an easy $33.5M for this patch of paradise.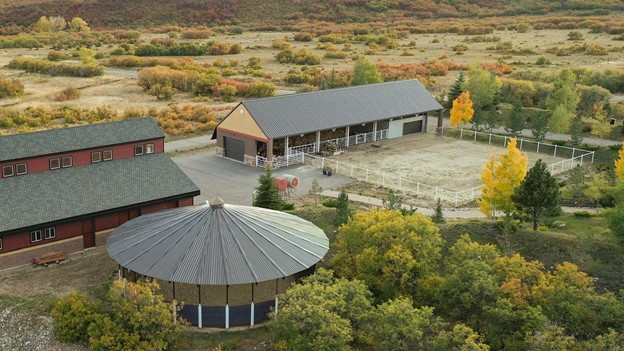 Stories You Might Have Missed 
ICYMI — What is a DAO?
El Salvador 'Bought the Dip,' Acquiring 100 More Bitcoin
Ritholtz, WisdomTree Launch Crypto Index for Investment Advisors
Fidelity Launches Spot Bitcoin ETF in Canada
Trends in Banking for Digital Asset Firms — Brought to you by BCB Group
Steven Cohen's Venture Firm Backs 24-Hour Stock-Trading Startup
U.K. regulators order Facebook-owner Meta to sell Giphy
Decentraland's four-day metaverse festival that featured 80 artists and garnered 50,000 virtual attendees is happening again next year
Wyoming Aiming 5% Bitcoin Mining Hashrate
Animal Spirits: The DAO of DeFi Index Funds
The Overlooked Levels of the Creator Economy – Future
Crypto World Tour 2022: The Moving City of Friends — Mirror
Coinbase Cloud has $30 billion in crypto assets staked across 25 blockchains
Mercedes-Benz unveils electric Maybach car designed by Virgil Abloh
Elon Musk's Brother Kimbal Launches Philanthropic DAO
The Solana Podcast — Brendan Eich – CEO & Co-Founder, Brave Software Ep #54
The Metaflower: The First NFT Mega Yacht in the Metaverse
PlanetWatch: Miami Chosen As 1st Major US Location For New Air Quality Monitoring Network
Point72 Venture's crypto lead Adam Carson says the firm is gearing up to do token deals
Argentina Pitches Weak Currency to Draw Remote Workers
Grieg on Piano for Mongkol the Bull Rescue Elephant
Roots | Foundations of Freeskiing (Full Movie)
Pittsburgh Steelers Co-Owner Stirs up Debate With Idaho Land Grab
Inside a Historic Marfa Home Transformed by AD100 Designers
Former Wall Street banker launches $1.5 billion crypto venture fund
Charlotte Taylor creates NFT of OMA-designed underwater sculpture