Weekend Recap: Tom Brady — Crypto Pioneer 
Curated stories you might've missed in your inbox every Saturday Morning… 
Howdy, y'all. Welcome to Osprey Funds Weekend Recap. Let's dive in—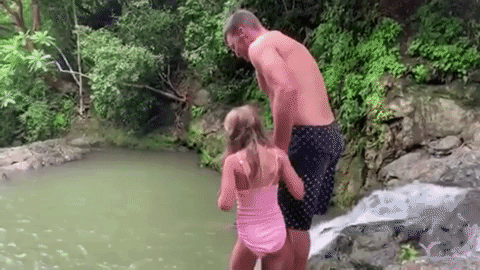 ? Tom Brady — Crypto Pioneer
Tom and Gisele are the latest addition to the FTX team. The future hall of famer and supermodel power couple will be brand ambassadors for the mammoth crypto exchange.
Although the quarterback's laser eye's nearly marked the top, he believes in the technology and accepts the volatility.
You can mock if you want, and we're poking fun too, but it's gargantuan. This is inarguably the greatest QB of all time.
Brady said,

I've been a believer in crypto for quite a while. There is a volatile aspect to it but that happens with real deep change and disruption in markets. … I want to be a pioneer in this field. 
Tom also tweeted this clip with Talking to the Moon by Bruno Mars playing in the background.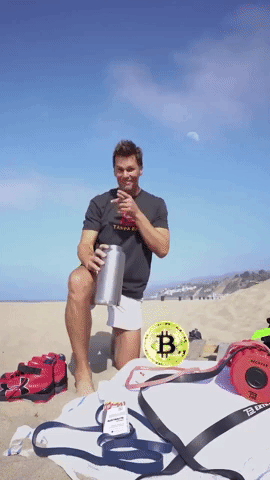 You love to see it. 
?? Cynthia Lummis — The Bitcoin Senator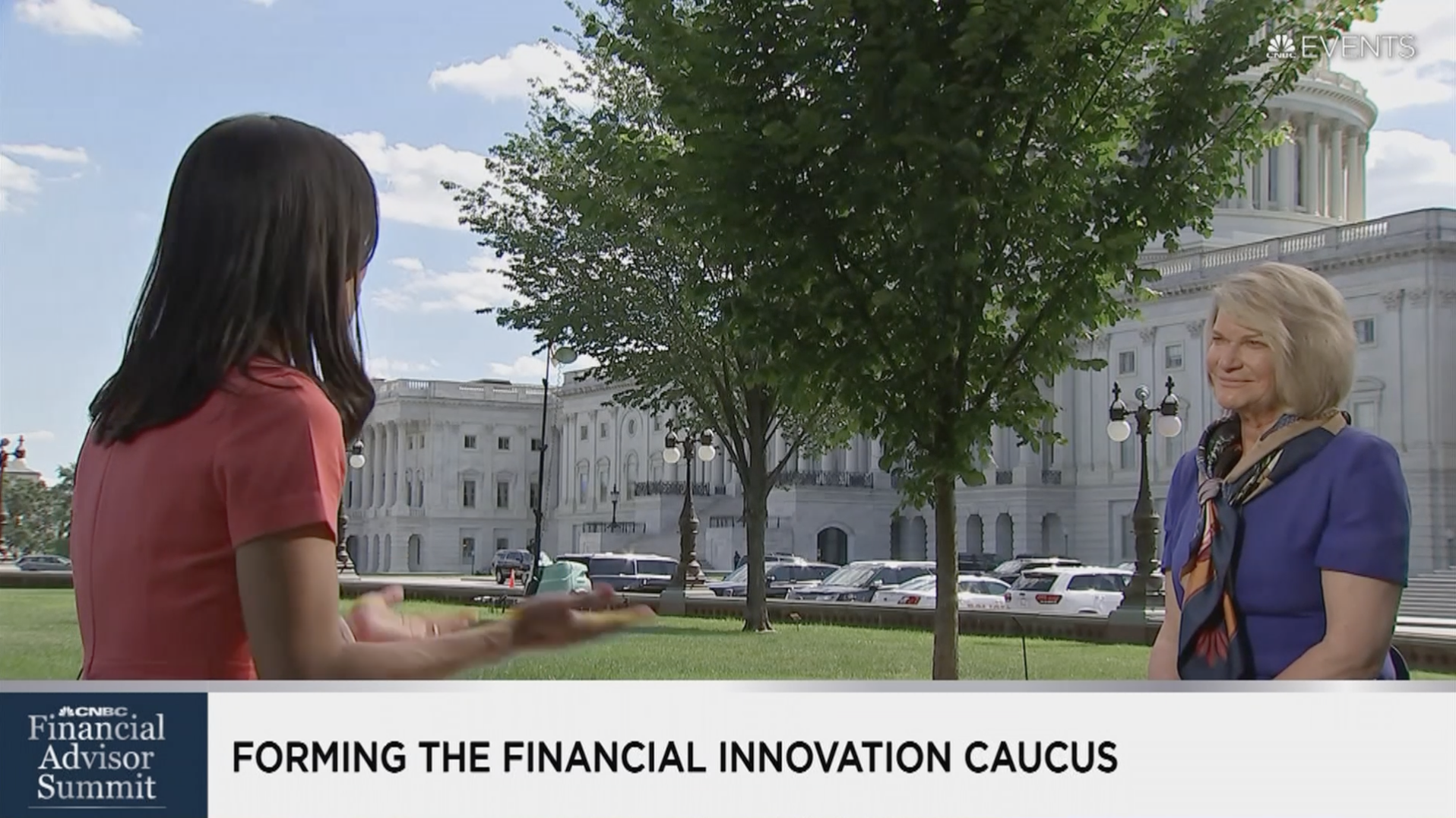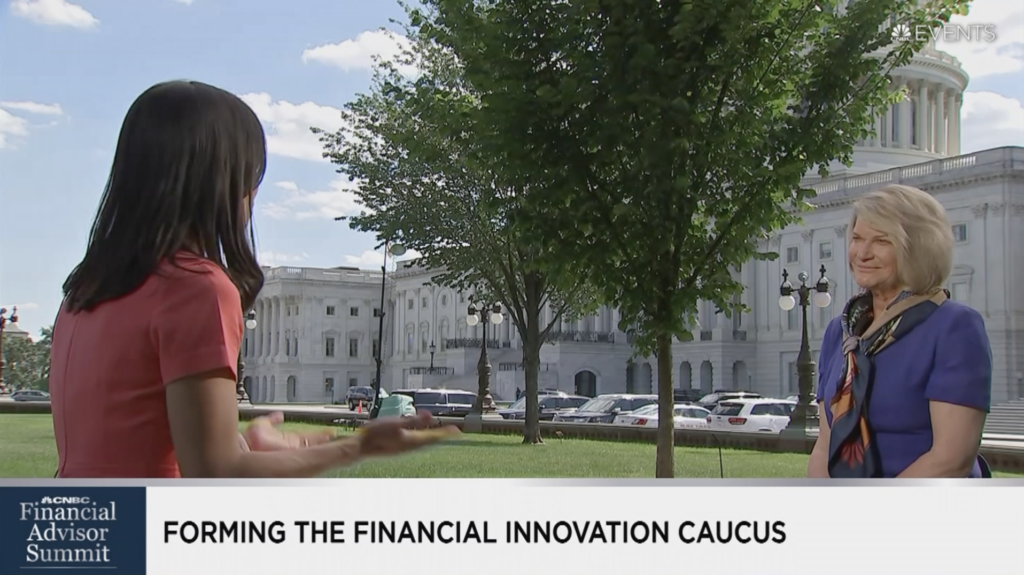 Wyoming Senator, Cynthia Lummis spoke with Ylan Mui about the future of finance and all things crypto at CNBC's Financial Advisor Summit on Wednesday.
The two chat about how to keep financial regulation up to speed with financial innovation, the use of AI and machine learning in banking, and the regulation of crypto.
Catch the 20-minute conversation here and here's the full transcript.
? Marc Andreessen — Making The Future
Marc Andreessen joined Patrick O'Shaughnessy in an incredible interview featuring the following topics; how software makes the world better, how slow sectors like education, healthcare, and housing are eating the economy, and Marc's crypto-centric vision for the future of a16z. 
Speaking of Future (a16z's new media outlet)… 
Patrick Rivera dropped Designing Internet-Native Economies: A Guide to Crypto Tokens. 
In the post, Patrick features the image below and writes, 
Most traditional economies weren't designed with the internet in mind. As a result, modern economies have a number of issues: 

Lack of Access, Inefficiency, and Opacity. 

These limitations reduce economic growth and amplify inequality.
…This is where cryptonetworks come in.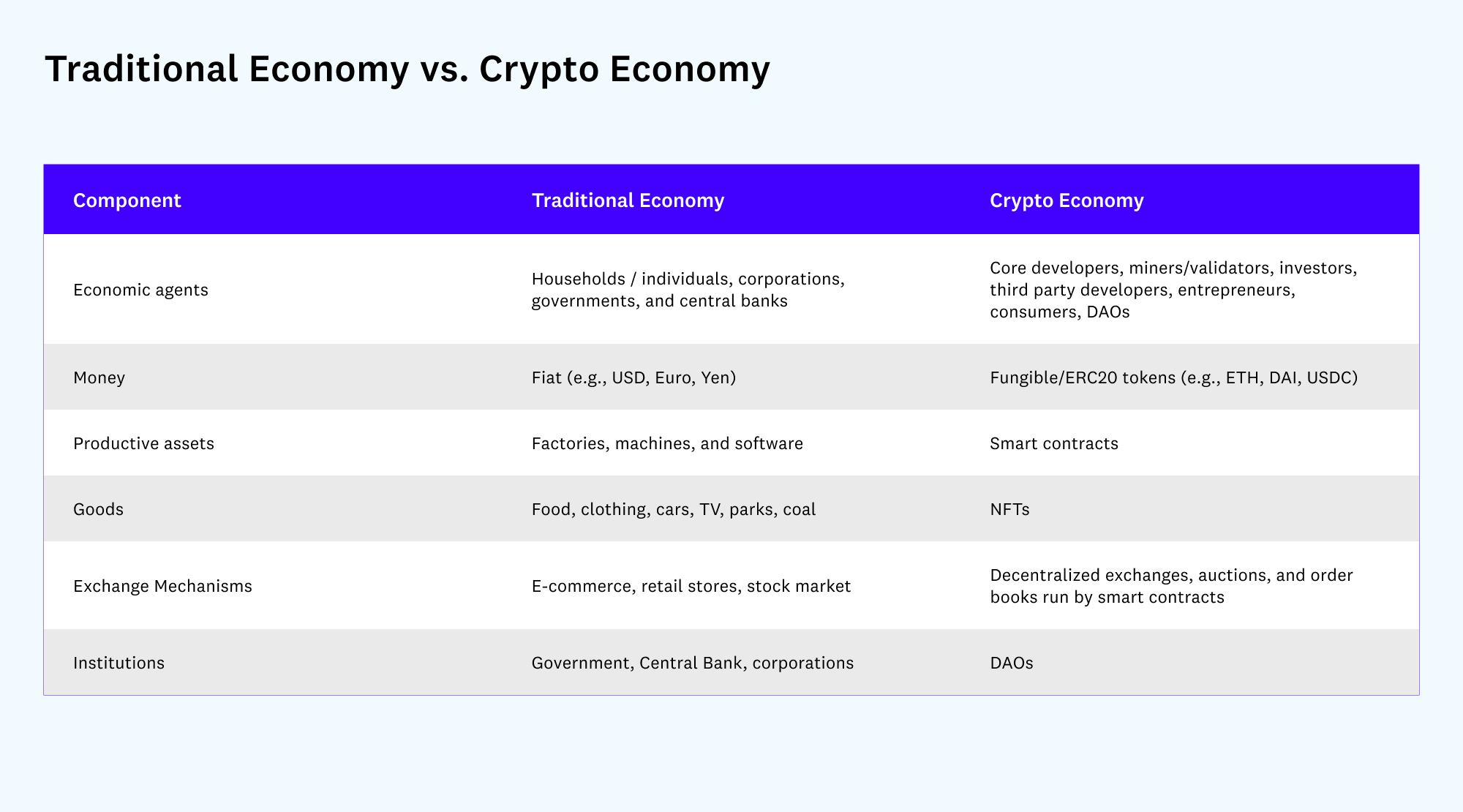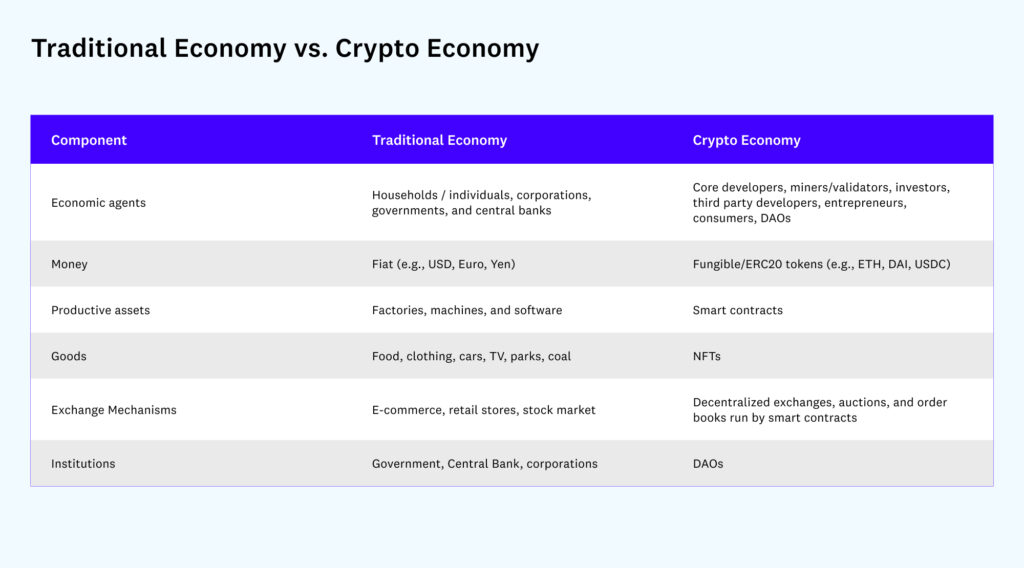 Read Rivera's full piece here. 
?‍? MIT For Free
Here's an excellent free MIT Lecture series on Blockchain and Money from the Fall of 2018. 
The graduate level course led by Professor Gary Gensler covers blockchain technology's potential to change the world of money and finance. 
See the course introduction here:
Here's the course syllabus for those interested.  And here's the Synopsis…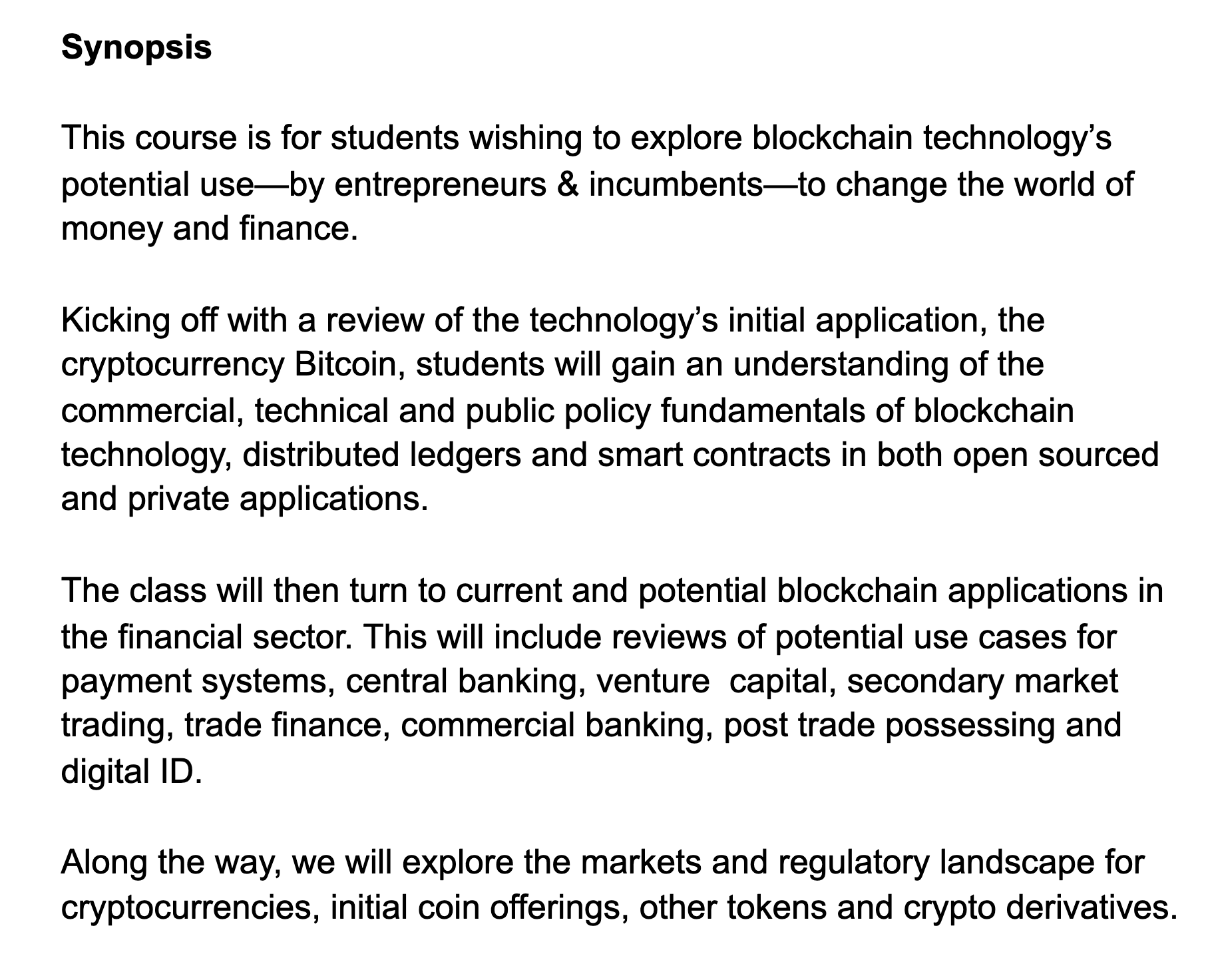 ? Sports & Crypto 
Sports and Crypto go together like Peanut Butter & Jelly. 
The two worlds converged again last week as Crypto.com continued it's sponsorship of the Formula 1 and The Portland Trail Blazers announced StormX as the first crypto jersey patch partner in the NBA.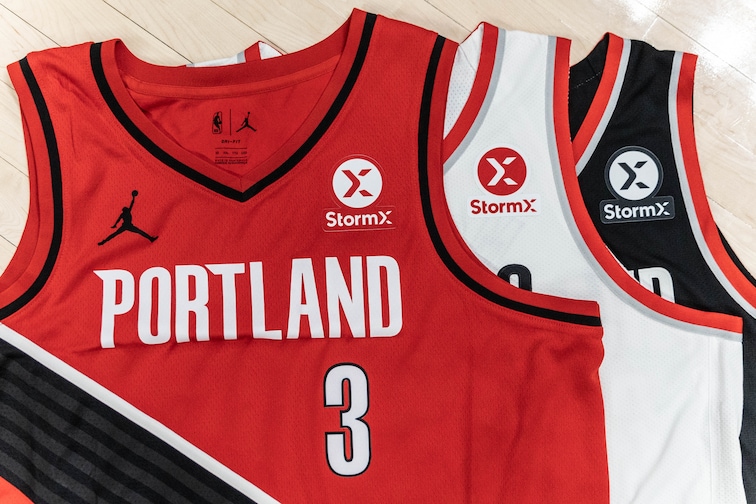 In other news, the NCAA has finally allowed student athletes to cash in on their name, image, and likeness. (NIL)
Miami QB D'Eriq Kingand and Florida State QB McKenzie Milton co-founded Dreamfield to help student-athletes book events following the new regulation. Dreamfield also has its eyes on crypto. The company will mint NFTs with Milton and King's debuting later this month. 
Not only that, Dave Portnoy and the Barstool bunch got to work launching Barstool Athletes. 
⚙️ Patterns From Past Industrial Revolutions
Ted Lamade, Managing Director at The Carnegie Institute for Science, dropped a great chart on his Substack post describing market patterns from past industrial revolutions. Have a look.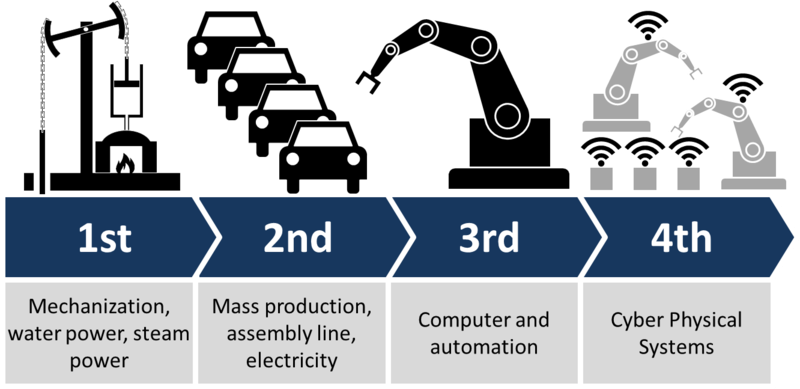 Ted thinks we're somewhere between 3rd and 4th as we speak.
Check out the full post here: Patterns from Past Industrial Revolutions 
? The Billion-Dollar DAO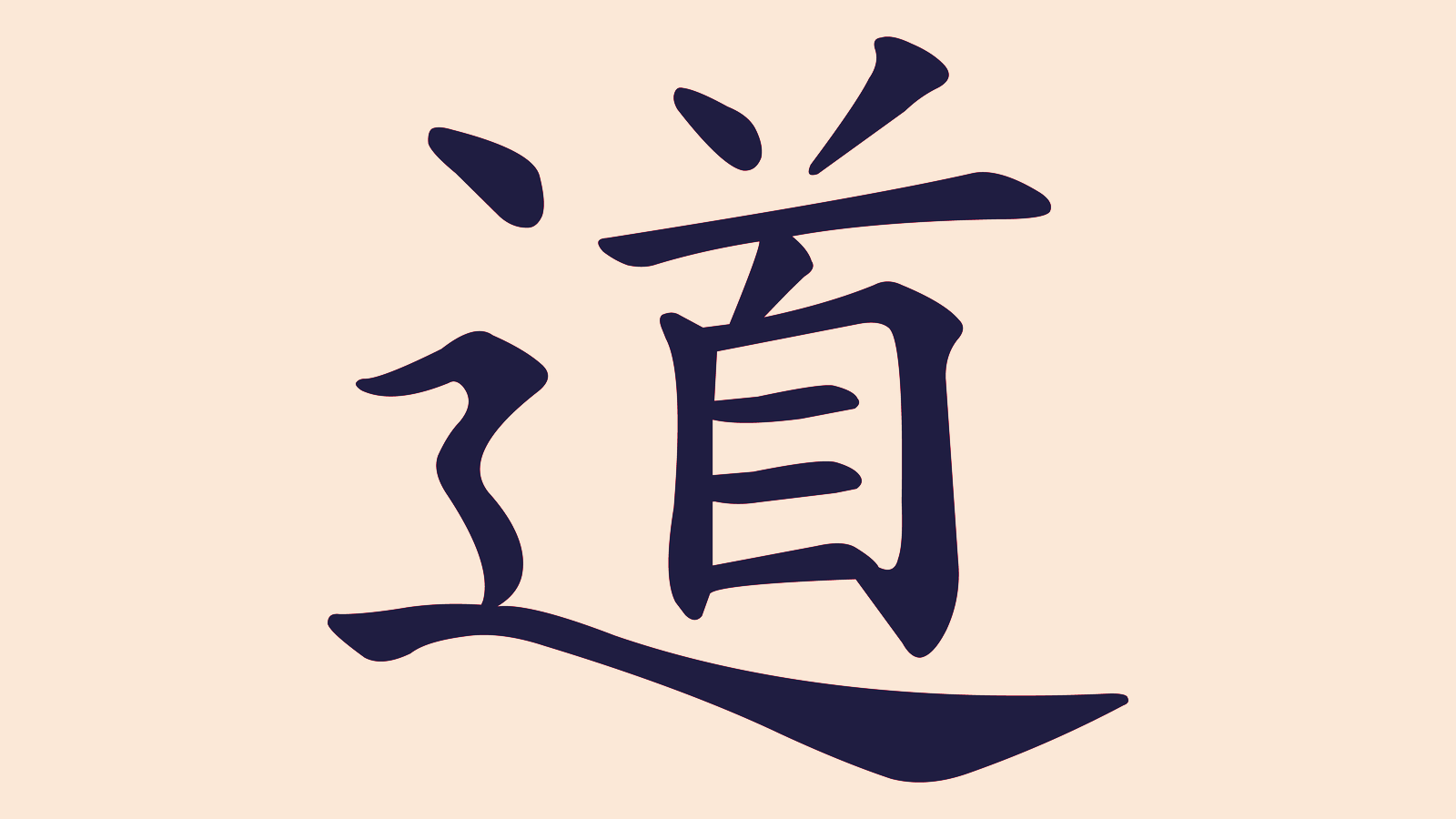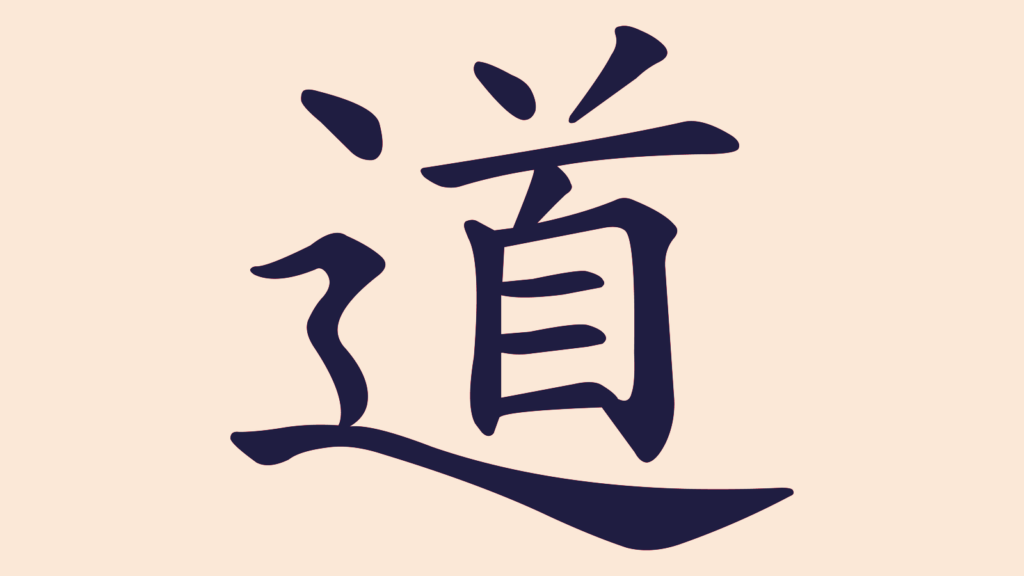 The derivatives exchange Bybit was recently banned in the UK and Canada. As a result, the company launched BitDAO to help turbocharge decentralized finance. 
Ben Zhou, co-founder and CEO of Bybit spoke with Shuyao Kong about the sudden shift.
He shared, 
There's really nothing we could do, but it also illustrates the importance of decentralized exchanges. 

If we want to turn our business from billions to trillions, we cannot exist in a company-form, but a 'social phenomena' form. 
Read more about BitDAO, the Billion-Dollar DAO here. 
BTW, DAOs (Decentralized Autonomous Organizations) is another acronym you probably want to know.
To keep it simple, a DAO is an internet-native entity with no central management. It's automatically regulated by a set of rules coded on the blockchain designed to take on a life of its own and incentivize people to achieve a common goal. 
It's a business with no boss. 
Here's a good lecture from Stanford's BioE60 Beyond Bitcoin Course covering what DAOs are, the history, current use, and potential future applications. 
? What's New In NFTs?
World Wide Web Inventor Tim Berners-Lee Sells NFT for $5.4M, 'Embarrassing' Coding Error Spotted in NFT — Bitcoin News
CoinFund Set To Launch New Investment Vehicle For NFTs — The Block Crypto
Inaugural Jerry Garcia Music Fine Art NFT to Be Released on SuperRare — The Ritz Herald 
American Psycho NFTs Bridge the Gap of Traditional and Digital Wealth — Evolution USA
JYP Entertainment To Establish A K-Pop Based NFT Platform Business — Soompi
? Luxury Living To-Go
Luxury living doesn't mean a mega-mansion. You can live the lux life and leave a minimal footprint. 
Casa Ojalá unveiled it's adaptable and transportable cabin and it looks amazing.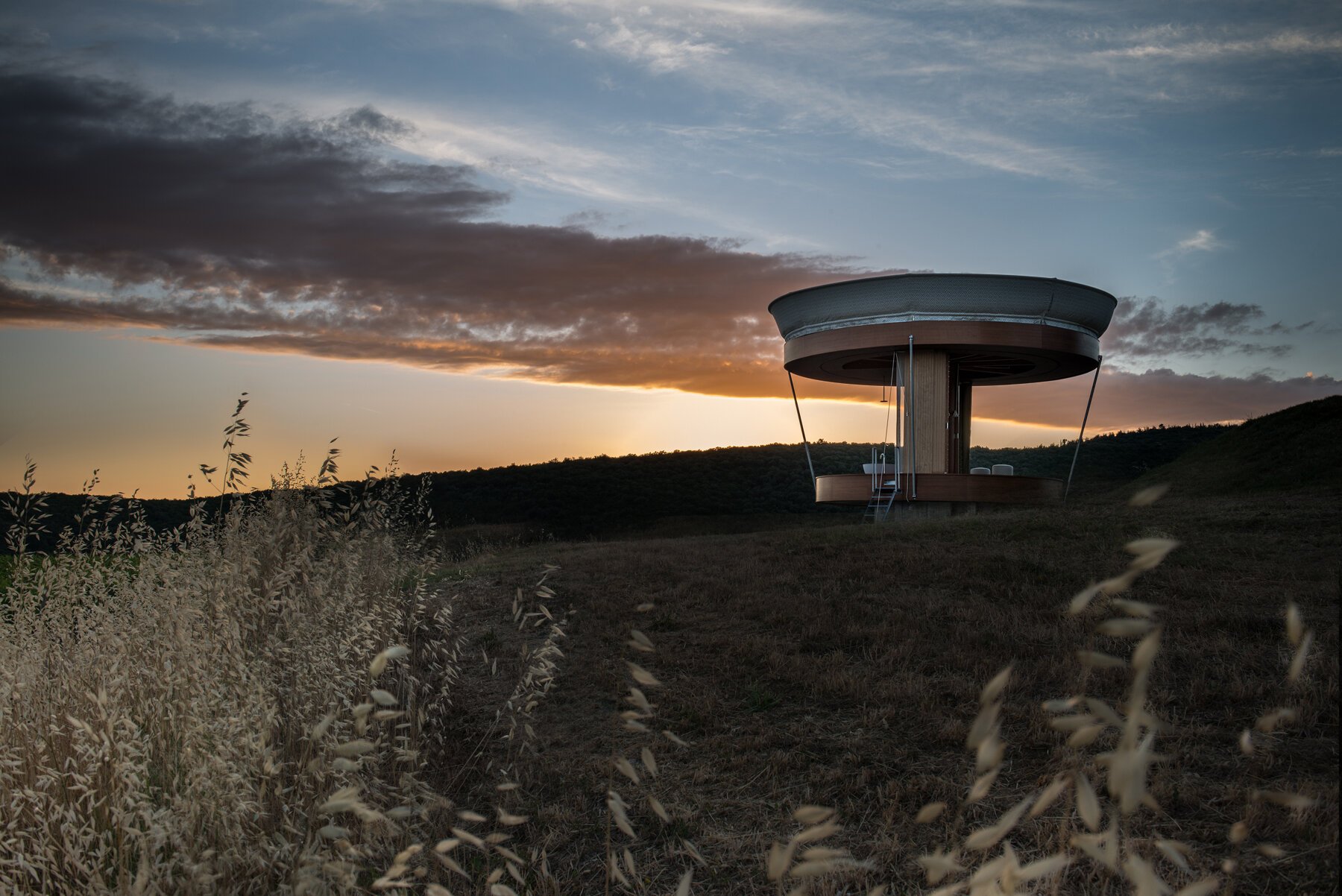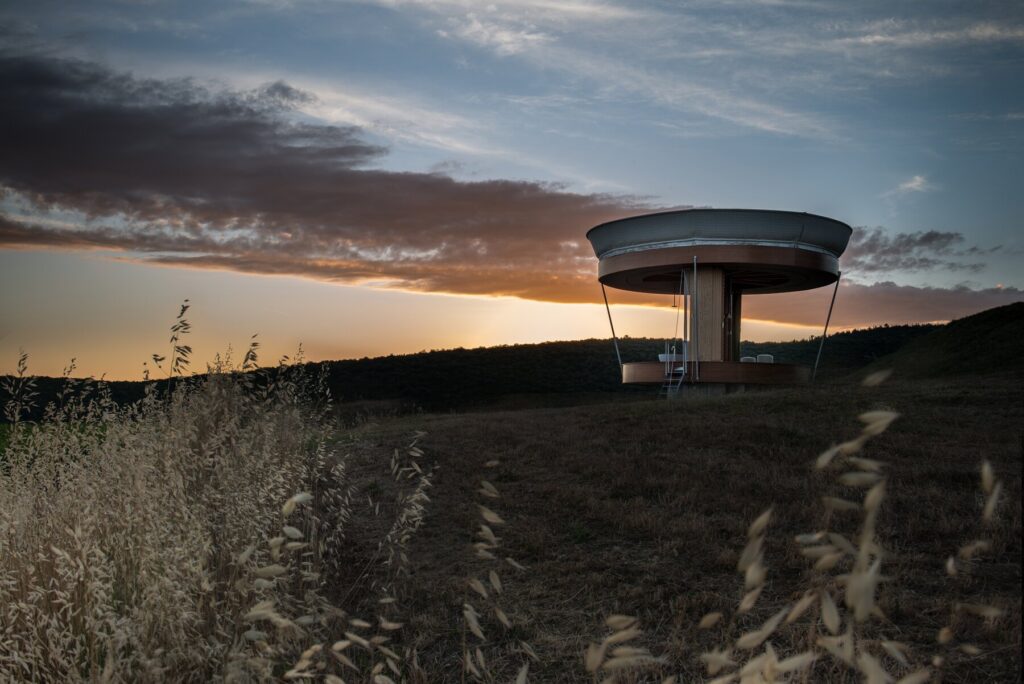 It's perfect for a holiday weekend getaway.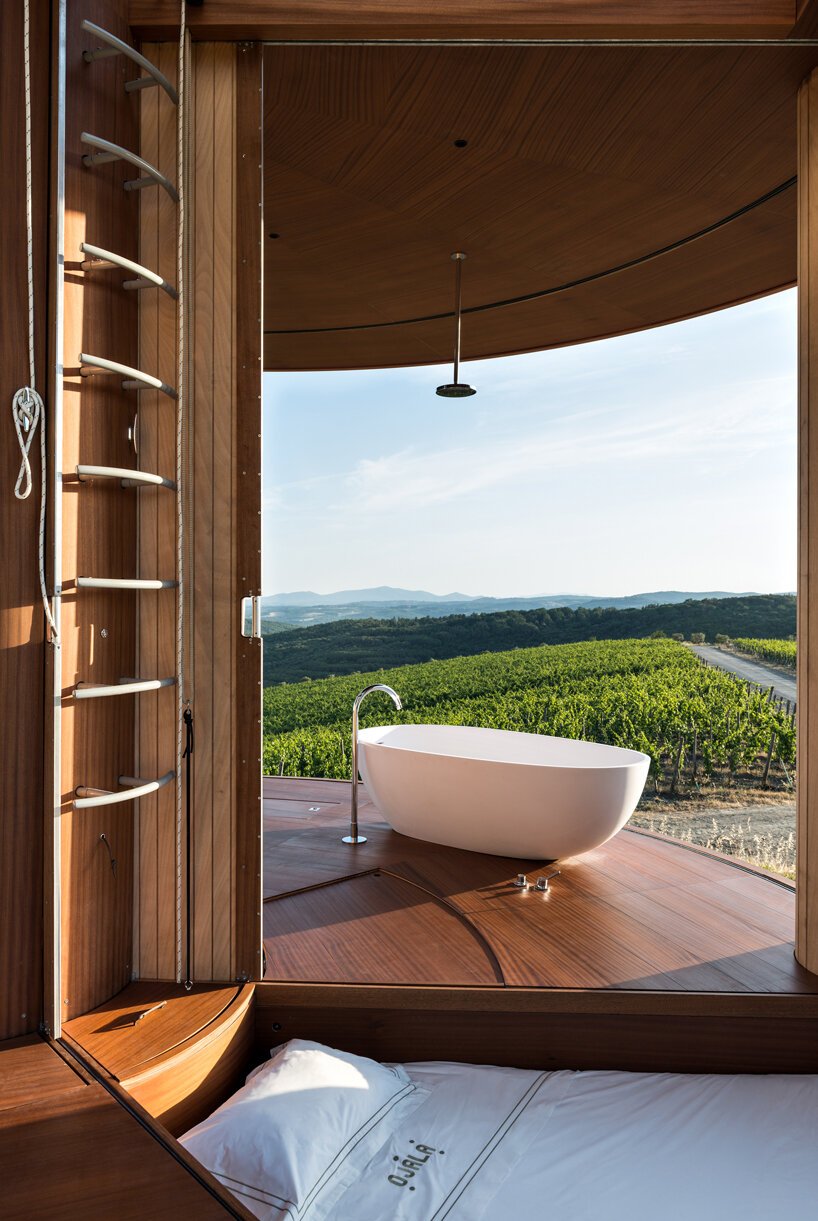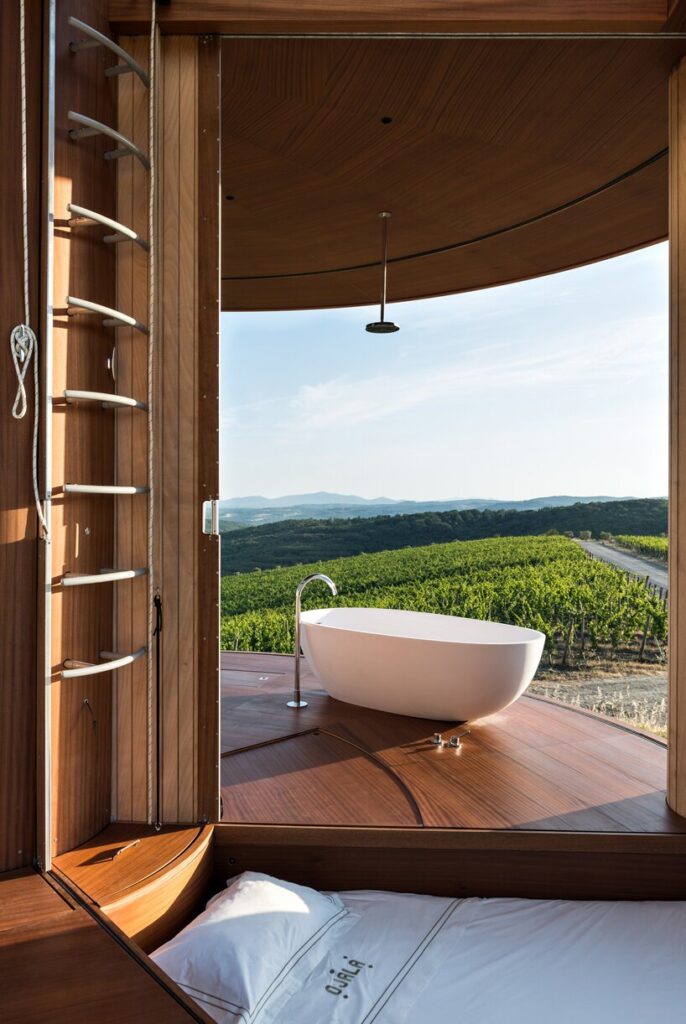 ⛓ Stories You Might Have Missed:
Embracing Decentralization at Coinbase by Brian Armstrong — Coinbase
Robinhood Reveals $11.6 Billion in Crypto Holdings Ahead of Landmark IPO — Decrypt 
Botanical Gardens Around the World Are Hosting Augmented Reality Artworks by Ai Weiwei, El Anatsui, and Other Artists This Fall — Artnet
Realized MINI Vision Urbanaut EV Maximizes Space with Adaptable Design — Designboom
Is There Anything Left To Learn From Buffett & Munger? — The Compound & Friends
Polkadot's Parachain Slot Auctions Raise Over $200 Million via Crowdloans — Nasdaq
The More Perfect You Try To Become The More Vulnerable You Are — Collaborative Fund
Republic Realm Is Building A Virtual Shopping District In Decentraland — The Block Crypto
Ukraine Puts CBDC On Par With Cash In New Payments Law — Coindesk