🤝 Bored Ape Yacht Club Acquires CryptoPunks
Yuga Labs, the creator of Bored Ape Yacht Club acquired CryptoPunks and Meebits from Larva Labs. 
Yuga now owns the brands, copyright in the art, and other IP rights for both NFT collections plus 423 CryptoPunks and 1711 Meebits. 
Terms of the deal were not disclosed.
Matt Hall and John Watkinson, co-founders of Larva Labs reflected on the journey sharing, 
When we created the CryptoPunks almost 5 years ago as an experiment in digital art, we didn't quite realize the level of association people would come to have with their punks.
Our speciality has always been the creation of things early in the life of a technology. So, as this category of "Profile Picture Projects" (PFP) grew into an industry in itself, we found ourselves less and less suited to the operation of these projects.
Yuga is the innovator of the model for the modern PFP project, and are the best people in the world at operating and growing these projects and communities around them. 
Continue reading Larva Labs' statement here and click here for words from Yuga Labs.
🟠 There Will Only Ever Be 21M Bitcoin
US Consumer Prices rose 7.9% in February. This is the third consecutive month with a reading 7% or higher.
You might recall that at the same time last year, inflation came in less than 2% for the first two months of 2021.
There was a minute there when inflation was pronounced all but dead, banished by tech-based efficiencies and the inherent strength of the US Dollar. We could print to our hearts delight.
Those were the days.
Here's the chart: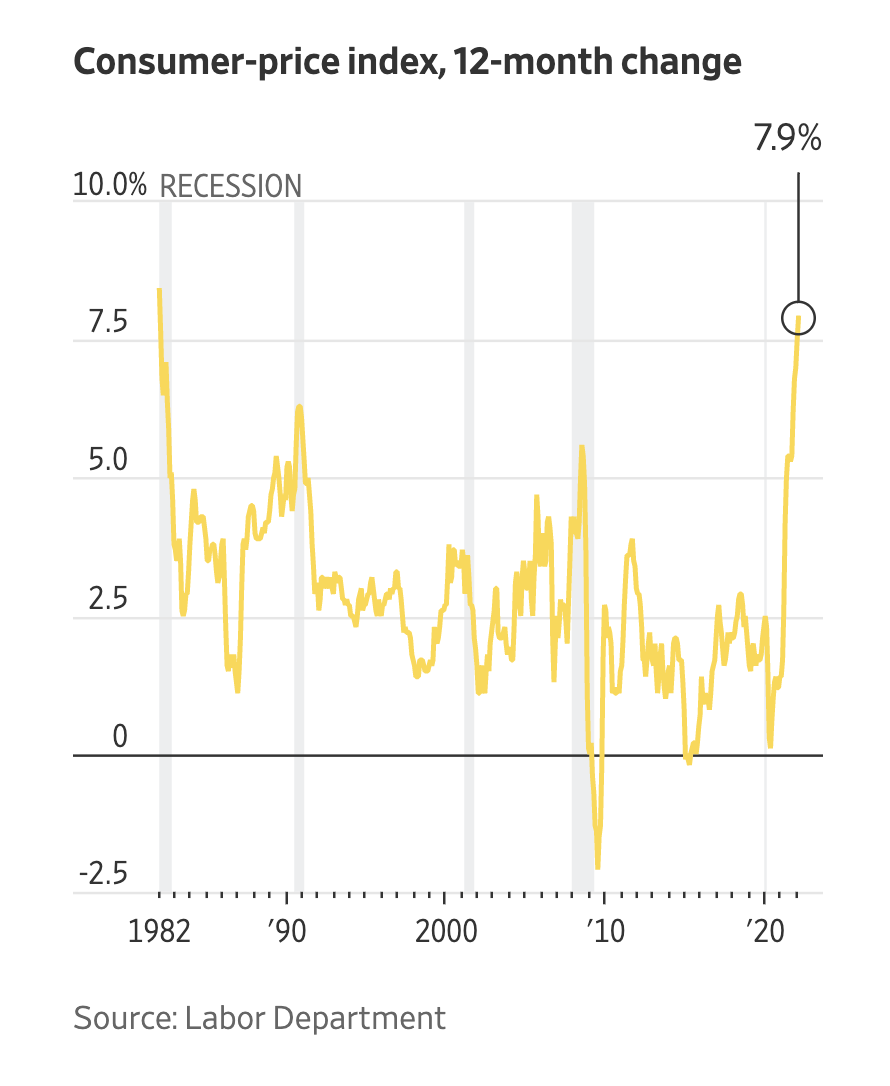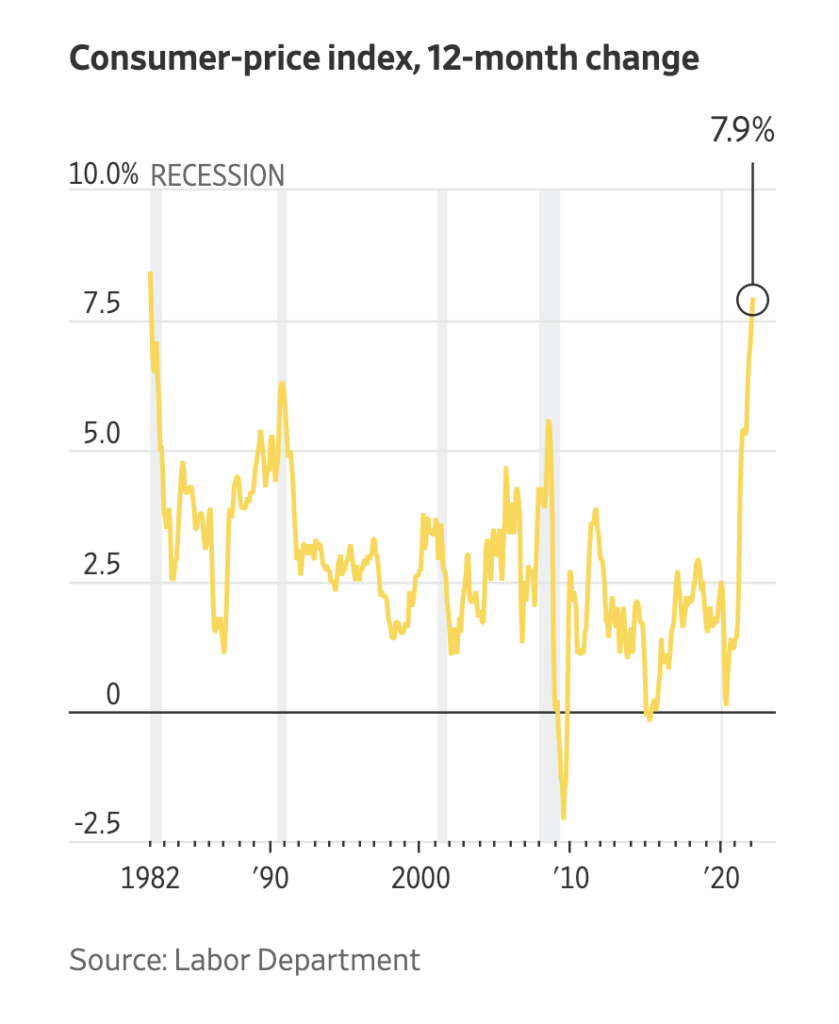 We say all this as a humble reminder that there will only ever be 21M bitcoin. 
🔙 Stripe Returns to Web3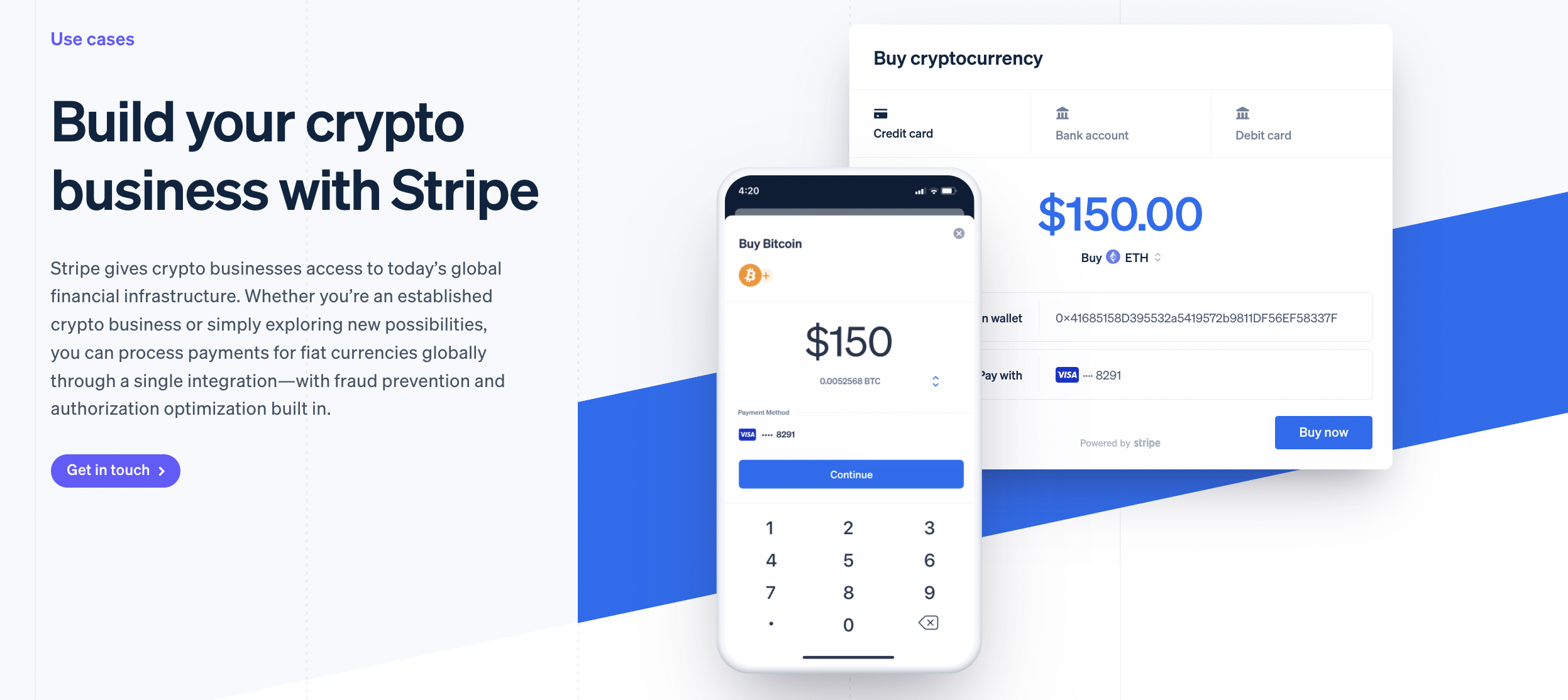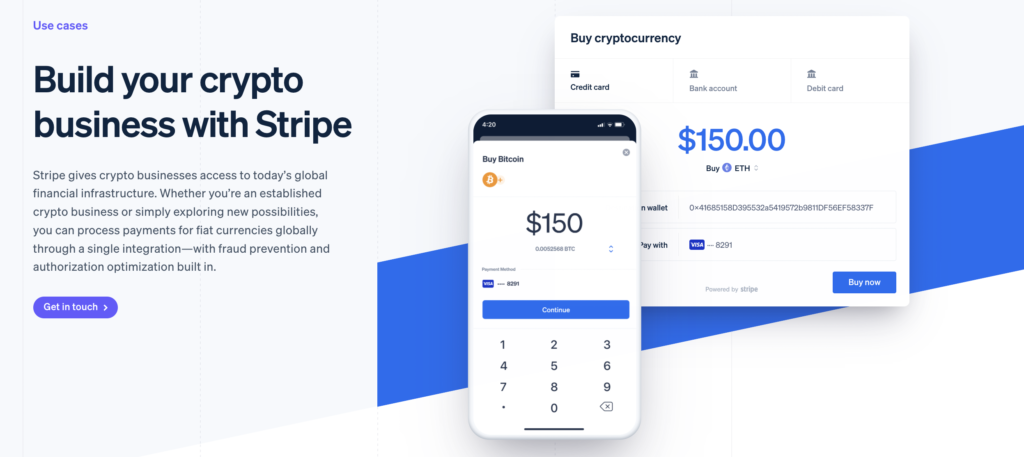 After cutting Bitcoin support in 2018, Stripe has returned to Web3.
The company partnered with FTX to "power a better payment experience for buying crypto." 
Stripe will also offer tools and APIs to make it easier for users to buy and store crypto tokens, cash out, trade NFTs, and handle compliance workflows. Stripe will enable support for customers to purchase more than 135 cryptos with fiat in 180 countries. 
TechCrunch commented on the return saying,
The company's re-entry to the space is a major threat to existing crypto payments processors that lack the company's expansive reach.
The crypto payment space is heating up. Stripe now joins Block (frmly Square), Paypal (Venmo), Solana Pay, Strike, and a plethora of others. 
Here's TechCrunch with a full write-up. 
🏛 The SEC Continues To Reject Spot Bitcoin ETFs
Thursday, the US Securities and Exchange Commission rejected NYDIG and Global X's applications to list spot Bitcoin ETFs. 
The SEC extended its review, but concluded that the products did not meet "sufficient criteria."
See the SEC's official statement here. 
​​🏦 FTX Provides Institutional Access  


FTX launched FTX Access, a new unit to attract institutional clients. 
FTX Access aims to be a one-stop shop for advisory, index products, trade execution, and analytics tools. 
The division will also facilitate venture investments alongside FTX. 
Former Coinbase executive Gustavo Miguel will lead the institutional efforts as he shared, 
This is our first major institutional push. We believe the timing is right to really be focused on this part of the business. 
Also this week, FTX also announced its expansion into Europe. Here's Decrypt with details. 
♻️ Bitcoin Emits Less 
Bitcoin is frequently criticized for its energy emissions, however, when looking across multiple industries, Bitcoin emits less. 
In 2021, Bitcoin emitted ~41 metric tons of CO2 — which was roughly 30% of the carbon emissions released by the Global Banking System. 
Here's the chart via Messari.io —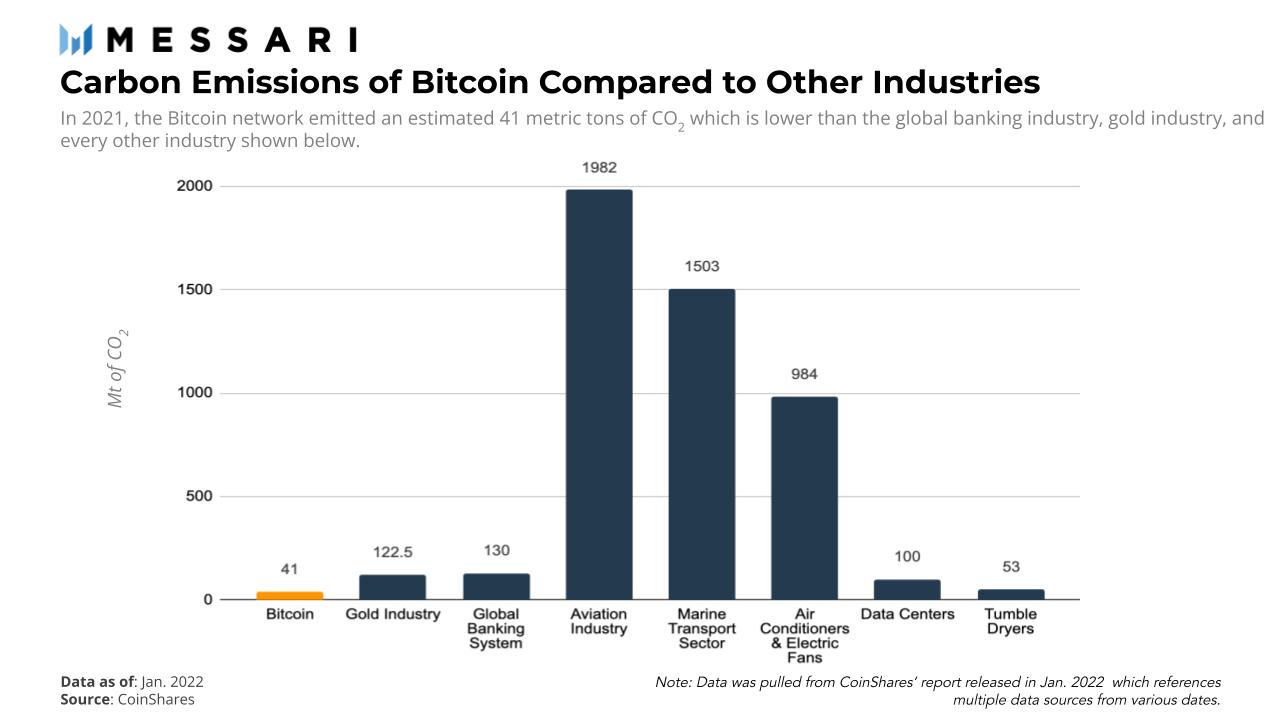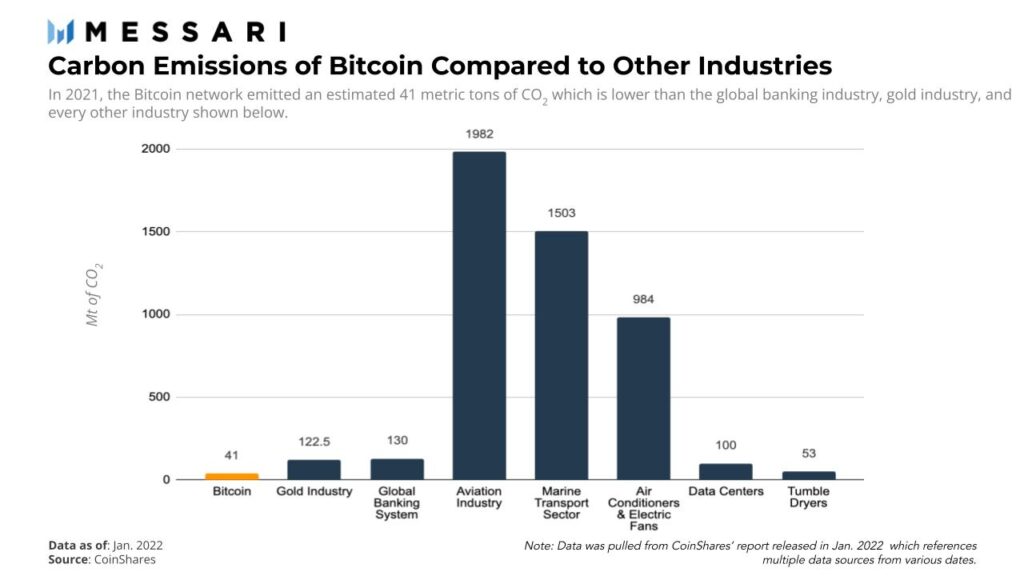 Read more about Bitcoin and its impact on the environment here. Note that the post is behind a paywall, but readers may gain access with a free 7-day trial. 
🍋 Don't Call It A Comeback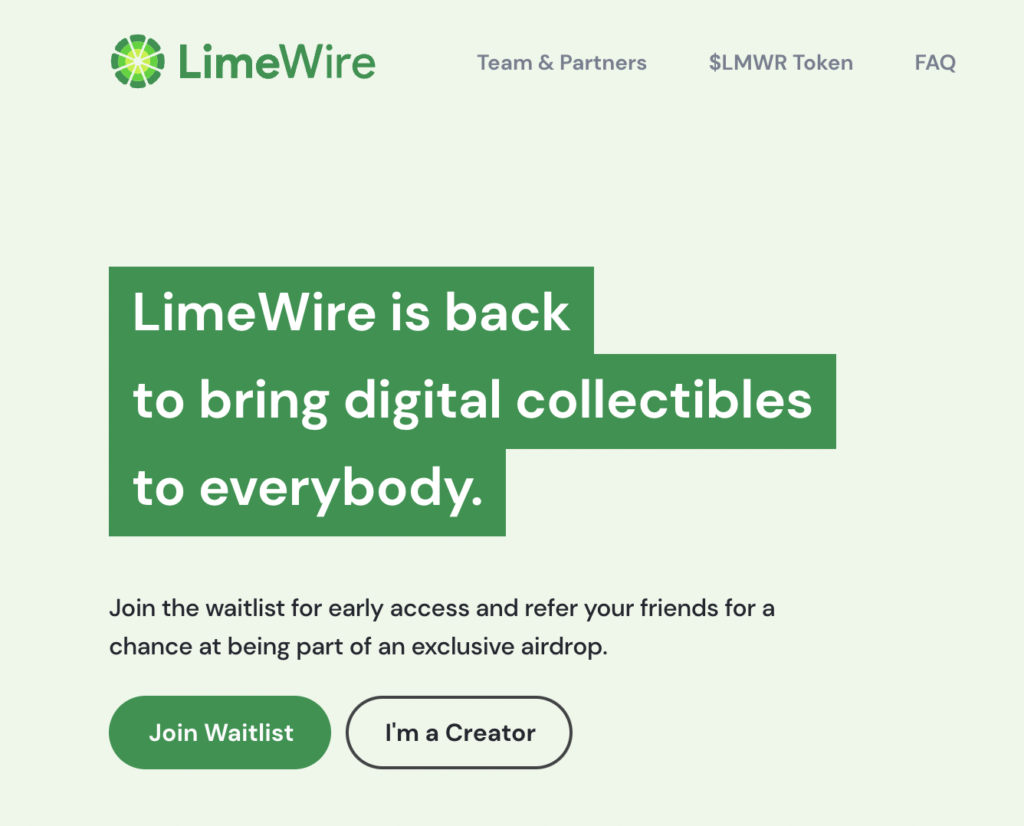 LimeWire, the once popular free peer-to-peer file sharing platform frequently used to download pirated music, is set to relaunch as a digital collectibles marketplace for art and entertainment with an emphasis on music. 
The company commented, 
Using LimeWire, you'll be able to create, buy and trade NFTs with ease. 
Here's The Block with details and click here to join the waitlist.
When life gives you limes, mint NFTs.
💸 Impressed by Immutable X 
On Monday, Immutable X, an Australian NFT startup, announced its Series C round. 
The company secured $200M at a $2.5B valuation led by Singapore's Temasek. Other investors include — Mirae Asset, ParaFi Capital, Declaration Partners, Tencent Holdings, and more.
Immutable plans to deploy the capital on a series of strategic acquisitions.
In February, the firm announced a partnership with GameStop to create the videogame retailer's NFT marketplace and develop a $100M creator fund to support NFT gaming initiatives. 
🛸 We Met In The Metaverse
Liberland, Zaha Hadid Architects, Mytaverse and ArchAgenda a.o. are creating their own metaverse dubbed, The Liberland Metaverse. 
The space is designed as a "virtual industry synergy and networking hub for Crypto projects, crypto companies and crypto events."
Here's a great gif that gives a glimpse at their vision and click here to see the full video.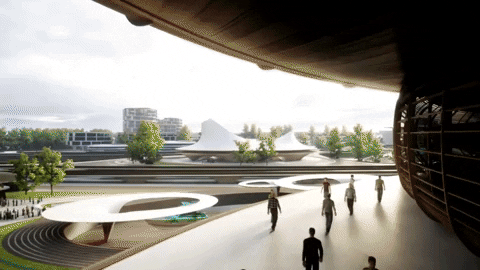 We love seeing brilliant designers digging into virtual spaces.
🐐 Heir NFTs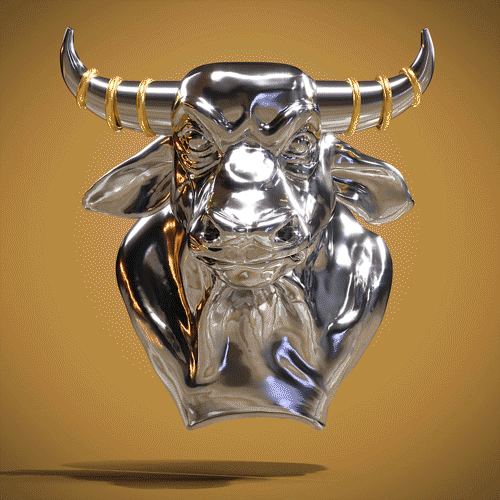 Michael Jordan's NFT Athlete platform, HEIR, launched its debut NFT collection and sold out in less than 24 hours.
The Solana-based NFT collection dubbed, 6 Rings, pays homage to MJs iconic career. 
Click here to learn more about Heir.
🇵🇪 Peace in Peru
Check out this peaceful Peruvian home. It's perfect.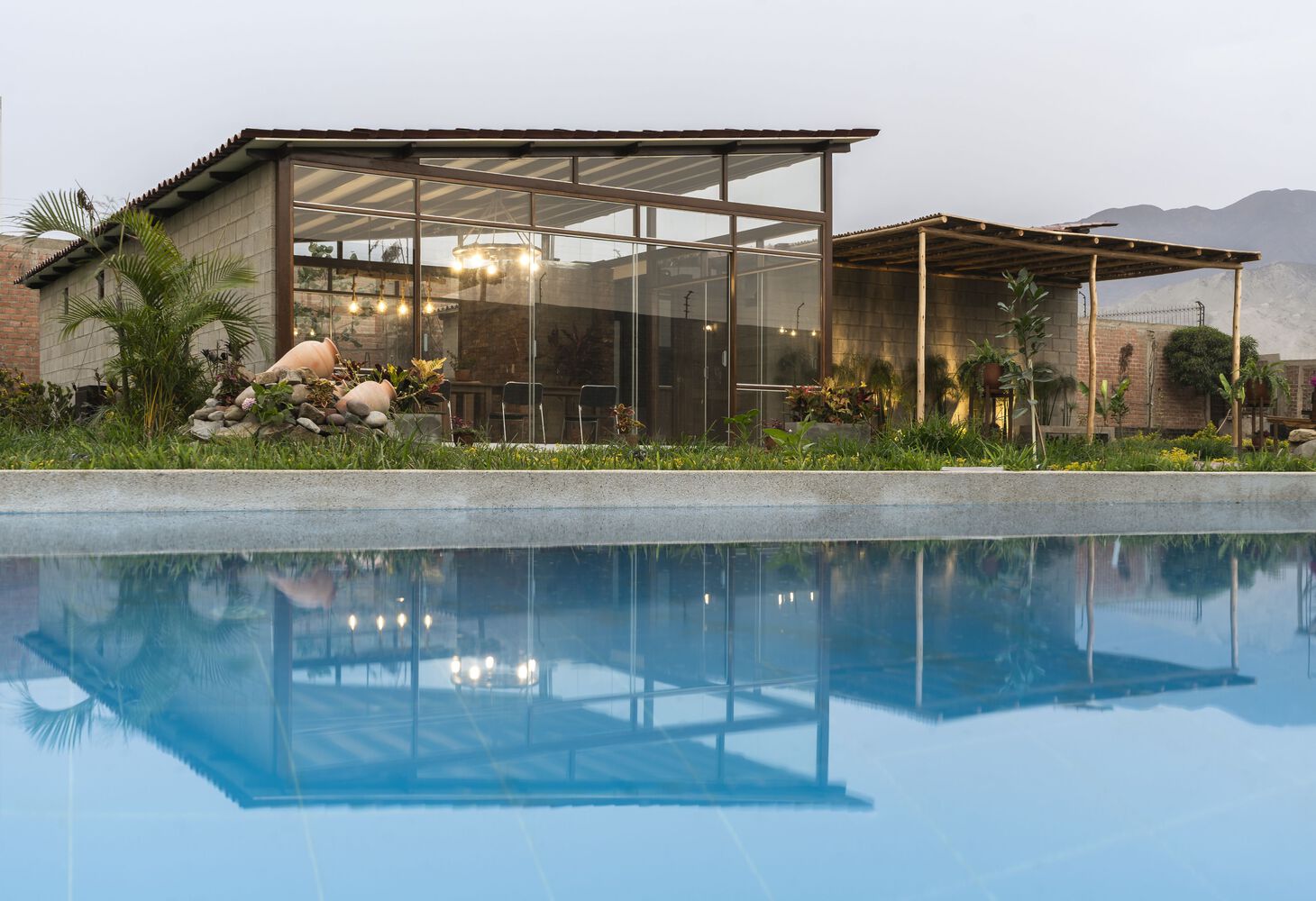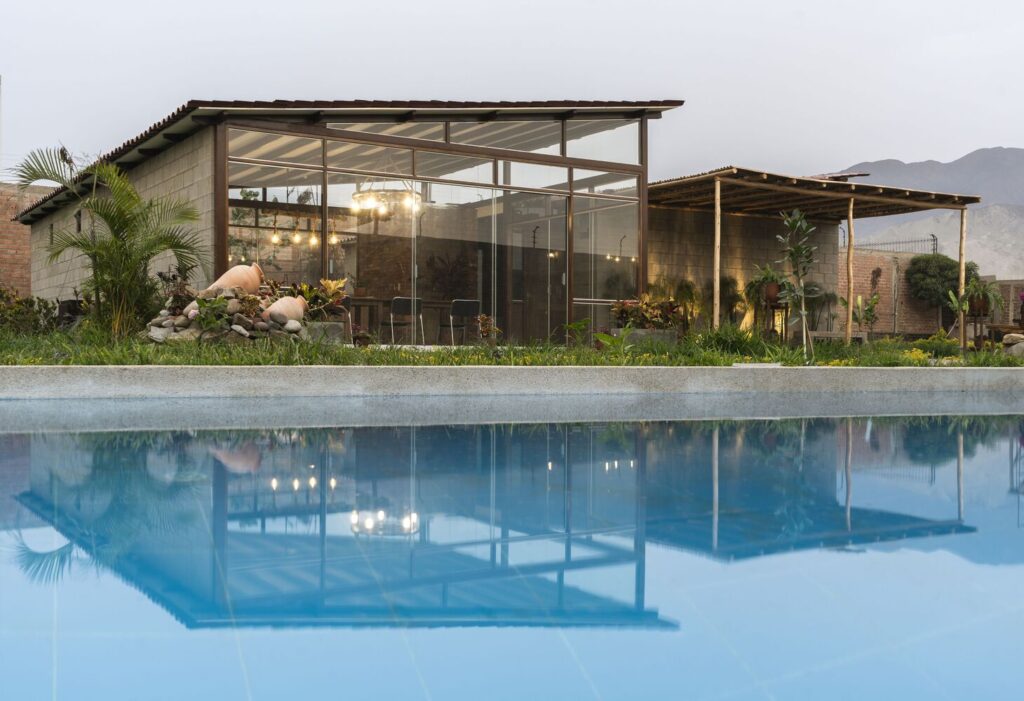 📰 Stories You Might Have Missed
Cake DeFi launches $100 million venture fund 
Dubai creates agency for virtual asset regulation
Shake Shack trials giving out bitcoin to customers using Cash App
Public acquires fractional investing firm Otis for NFTs and other collectibles
SoftBank's tech division set to launch NFT marketplace
Goldman Sachs becomes first major Wall Street bank to exit Russia amid Ukraine invasion
Department of Labor cautions against crypto in 401k plans
FTX Enters Music Scene With Tomorrowland Festival Tie Up
EBay Shows Investors Digital Wallet as It Explores Crypto and Other Payment Options
Adobe Taps Polygon to Scale NFT Functionality in Behance Social Platform 
A Bitcoin Civilization with Ragnar Lifthrasir
Financial Regulator Orders Shut Down of All Bitcoin ATMs in UK
Healthcare giant CVS files for NFTs and virtual goods trademark
Philippines central bank to launch CBDC research effort
Polygon Metaverse Lead: 'Anything That Can Become an NFT Will
Bitcoin Lightning Network growth capacity plateaus at 3,400 BTC
Polygon Welcomes NASDAQ-Listed DraftKings as Network Validator 
Senior Democrat says he's on 'the side of the innovator' amid crypto debate in Congress 
Thailand Approves Tax Relief For Bitcoin, Crypto 
One year ago today Beeple sold this NFT for $69M and everything went crazy
Fund of Experience, Weakness-Into-Strength Positioning & Fire Ratio — Three Times Wiser
U.S. clears way for truly driverless vehicles without steering wheels
The Moral Hazard Lessons From Nickel Market Disaster
Awe-inspiring Avalanche Dogs: Search and Rescue in the Snow 
Visualizing Ukraine's Top Trading Partners and Products

The Newest Rooftop Bars Around the World With Incredible Views 
Desert x AlUla 2022: new images by roberto conte 
Giant kokeshi doll welcomes visitors to historic kiyomizu-dera temple in kyoto
Tiger Woods: World Golf Hall of Fame Acceptance Speech (2022 Induction) 
2022 Players Championship leaderboard, scores: Weather-delayed first day ends with minimal fanfare
Kanye West – Runaway (Full-length Film) 
Lilium introduces flexible cabin configuration to its zero-emissions eVTOL
Bridging land & sea, this linear village proposal features an observatory at its tip