BNB Primer: The Token Powering the World's Largest Crypto Exchange
Binance is the world's largest cryptocurrency exchange, founded in 2017 by Changpeng Zhao, a developer who began his career building trading systems for the Tokyo Stock Exchange. In 2019, the company launched its token, BNB, and created its own blockchain: the BNB Smart Chain. The token was initially used by crypto investors to obtain discounts on the Binance exchange, but it quickly developed additional use cases in an ever-expanding ecosystem of decentralized applications. BNB is now the third-largest token by market cap at $44 billion (ex. stablecoins), and we believe it poses a serious threat to Ethereum's market dominance, with the most active user base in crypto. 
Future Growth Potential 
Binance is positioned for long-term growth from its recent expansion efforts into previously restrictive crypto jurisdictions. While many competitors are downsizing, the exchange has recently received regulatory approval to operate in key global markets, such as France, Dubai and Brazil. So far in 2022, Binance has processed over $4.43 trillion in spot transactions, more than three of its closest competitors combined, and its market share appears poised to grow.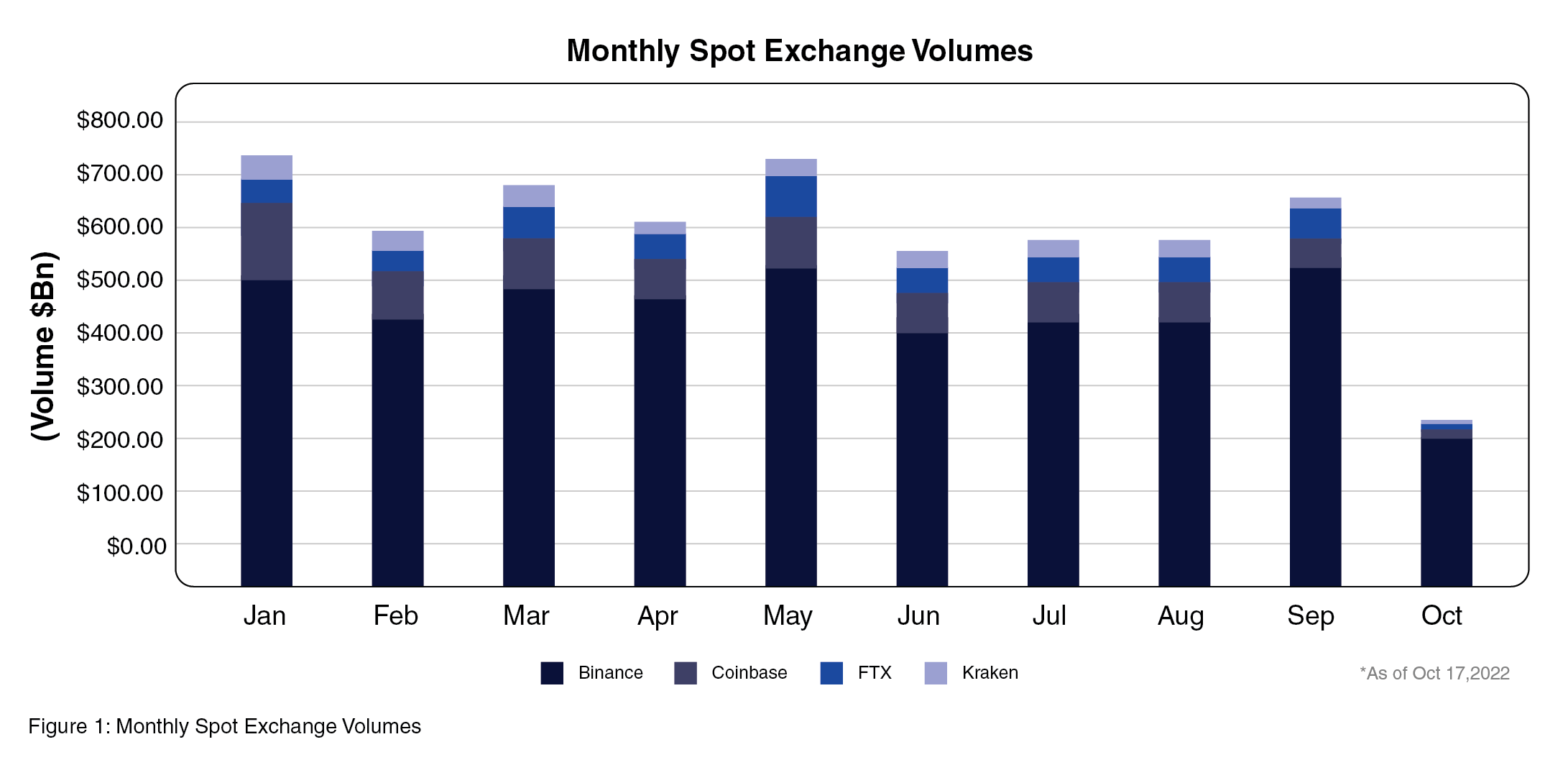 Source: CryptoCompare
In addition to exchange growth, we also see significant BNB adoption increasing, as applications with multiple use cases come to fruition on the network. 
Favorable BNB Tokenomics 
BNB uses quarterly and fixed-ratio burning procedures that remove tokens from circulation, in order to boost the scarcity and thus the value of the remaining supply. Nearly 39 million tokens have been burned to date, reducing the circulating supply to about 161 million. BNB maintains favorable supply-limiting tokenomics, compared to other protocols with unlimited inflation.  
Unique Access via the Osprey BNB Chain Trust 
Despite Binance's progress with regulators abroad, difficulties remain in accessing the BNB token on U.S. crypto exchanges. The Osprey BNB Chain Trust provides accredited investors with easy and secure access, even in states where the token is unavailable on exchanges.
If you are interested in learning more about Osprey Funds and our investment offerings, contact us at IR@ospreyfunds.io.