This weekend, Web3 turns its attention to US Bank Stadium in Minneapolis, Minnesota as Gary Vaynerchuk hosts the inaugural VeeCon. 
The NFT + Pop Culture event boasts a star-studded speaking cast including — Mila Kunis, Pharrell, Beeple, Snoop Dogg, and Eva Longoria among many others (You can check out the full list here).
Tickets were airdropped to Series 1 VeeFriends NFT holders and are available on OpenSea. 
The conference will continue through Sunday. We'll see what news breaks from the Bank. 
FTX Fires at US Stock Brokers
Thursday, Crypto exchange, FTX, announced that it will begin offering no-fee equity brokerage accounts and commission-free trading in the U.S.
In addition, FTX will take no payment for order flow, so this will be a loss leader at least for now.  This is a smart move as order routing has been a widely publicized controversy and so retail investors are glaringly aware.
FTX is going after retail investors and leveraging existing accounts as well as the no payments for flow angle, which becomes a differentiator.
The service is in private beta for now but the company plans to roll it out more broadly over the next couple months.
Here's an excellent interview with FTX US president Brett Harrison on CNBC.
Here Comes Web3 Social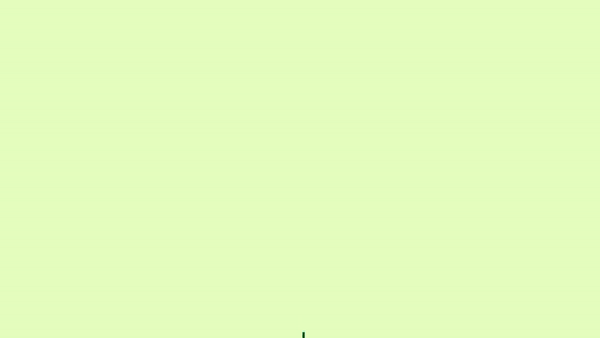 DeFi lending protocol, Aave, launched Lens Protocol, a decentralized social media platform built with NFTs. 
Lens runs on Polygon and allows anyone to build decentralized apps and services on top of it. 
Aave founder and CEO Stani Kulechov shared,
We believe that content creators should own their audiences in a permissionless fashion, where anyone can build new user experiences by using the same on-chain social graph and data.
Click here to claim your handle and here's Decrypt with more. 
Crypto Volatility Subsides
Crypto volatility diminished this week with Bitcoin consolidating around $30,000.
From May 13 to May 20, we saw little movement in the bellwether after a choppy 6-week trend lower.
This was a good chance to catch a breath and maybe get outside to enjoy the month of May for a minute.
Here's a 1-hour Bitcoin price chart, which highlights the recent sideways action: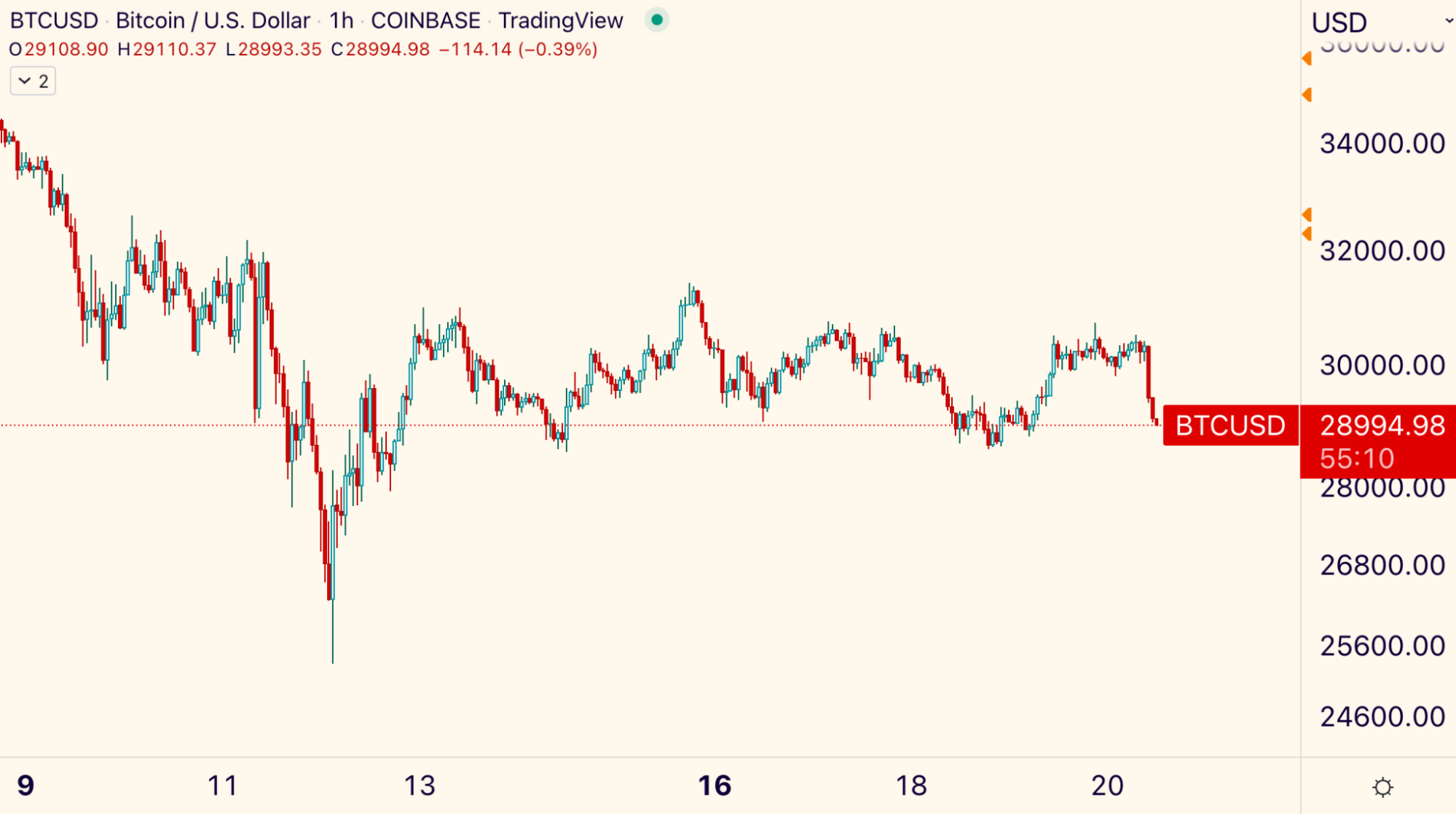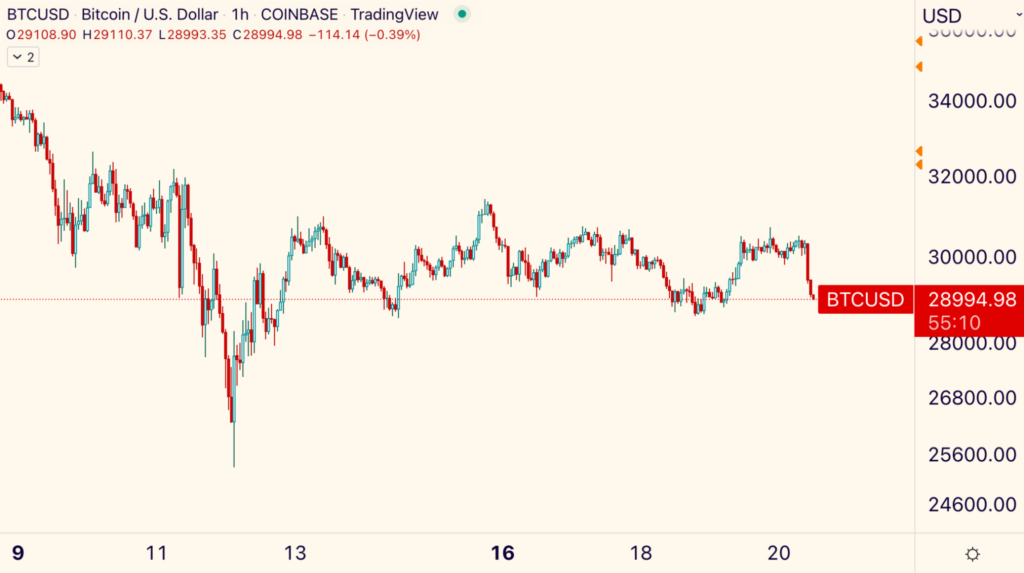 The a16z State of Crypto 2022 Slideshow
Tuesday, Andreessen Horowitz published its 2022 State of Crypto Report. The 56 slide presentation covers adoption, Layer Ones, Layer Twos, DeFi, Stablecoins, NFTs, Gaming, and more.
It's a fun visually-rich weekend perusal.
Here are a couple slides for a taste:
Download the full report HERE.
G-7 Calls for Accelerated Global Crypto Regulations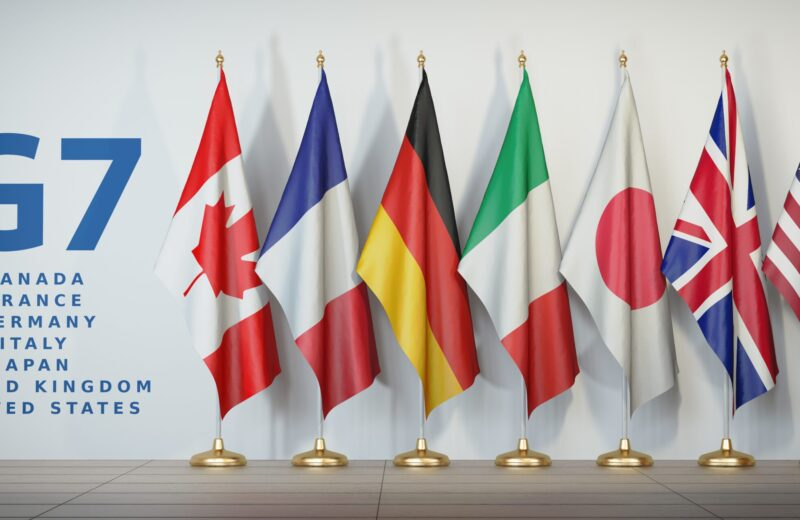 In the wake of last week's Luna stablecoin collapse, G-7 finance ministers floated a draft communication urging the prompt development of "consistent and comprehensive regulation."
The G-7 recommendations focus on maintaining financial stability and investor protections.
The G7 (short for Group of Seven) is a political forum comprised of 7 of the largest economies in the world including the US, Germany, The UK, Japan, etc.
Here's Coindesk with more details.
Planned Miami Skyscraper
A 100 story Waldorf Astoria will be the first supertall skyscraper in Miami. The planned completion date is 2026 and it looks insane.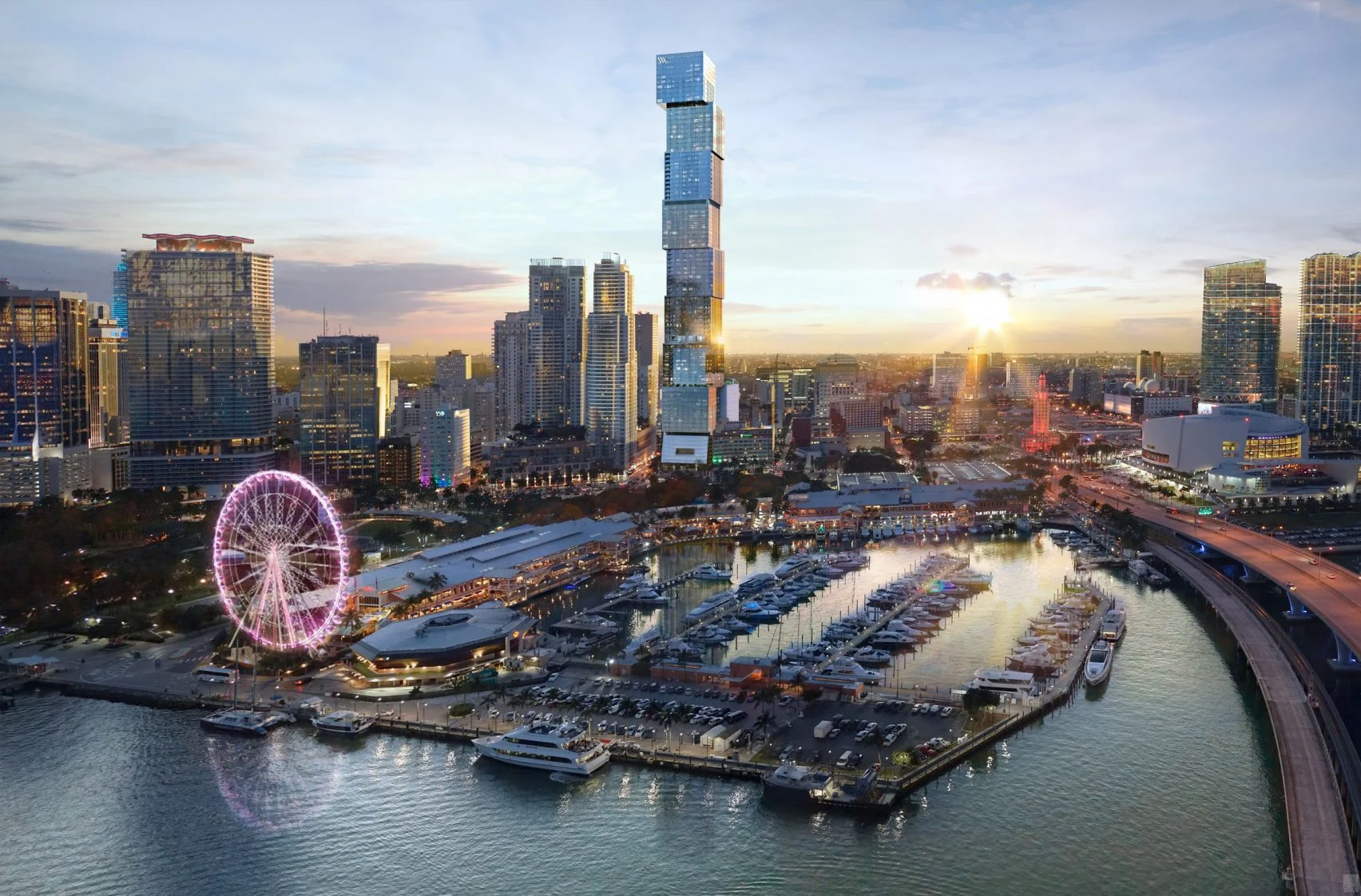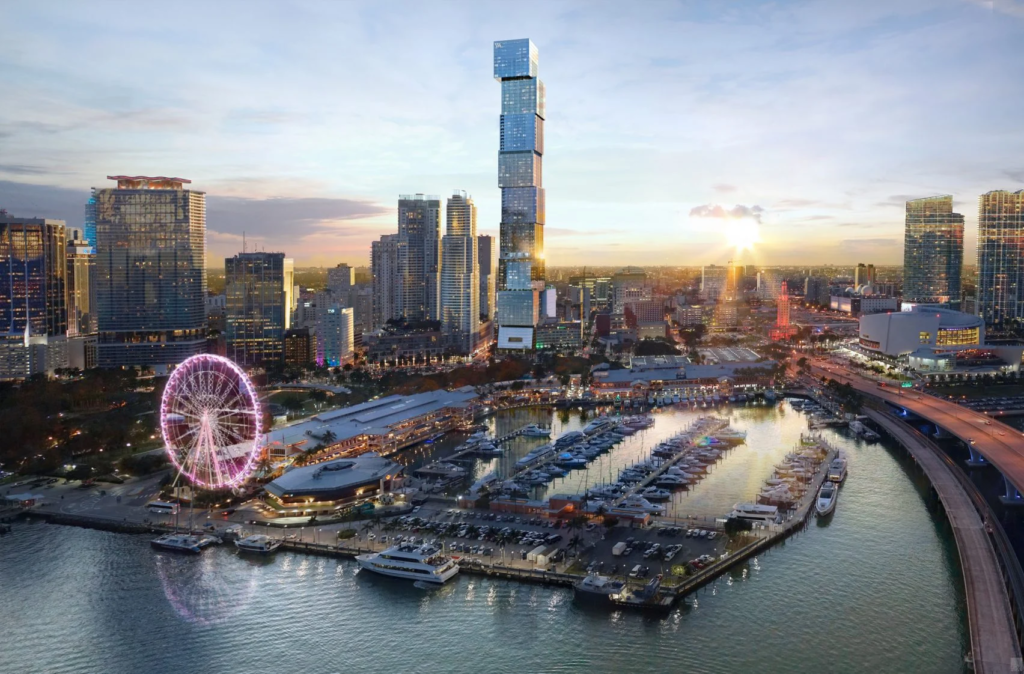 See the full Dezeen post here with plenty of photos.
Stories You Might Have Missed
Central bankers bellow Bitcoin on El Salvador's Bitcoin Beach
Panama's president says he won't sign crypto bill into law 'at this moment'
Block details expanded Bitcoin efforts at 2022 Investor Day
Terra Investor Mike Novogratz Breaks Silence on UST, LUNA Collapse
PGA Tour to partner Sorare, Autograph for golf NFTs
a16z launches $600 million fund to invest in gaming industry 
New tech streamlines investigations into illicit crypto use
Saifedean Ammous: Bitcoin, Anarchy, and Austrian Economics | Lex Fridman Podcast #284 
Coinbase Launches Global 'Think Tank' for Crypto
The Top Downloaded Apps in 2022
E69: Elon Musk on Twitter's bot problem, SpaceX's grand plan, Tesla stories, Giga Texas & more
Microstrategy CEO Expects Bitcoin to 'Go Into the Millions' Despite Crypto Market Sell-Off 
Thousands of Bit Digital miners go offline after explosion, fire at NY facility
Bitcoin and Ethereum Hash Rates Hit All-Time Highs Despite Bear Market
Bitcoin production roars back in China despite Beijing's ban on crypto mining
Goldman Sachs says crypto decline should have very limited impact on US spending
Apple holds internal high-level presentation on AR-VR headset: Bloomberg
UFO-shaped residence designed by a frank llyod wright apprentice now up for sale
sleep surrounded by 1 million bees in this 'air bee & bee' in southern italy